IT Staff Augmentation: Meaning, Guide, Types, and More
Recruiting in-house IT experts can be a long and arduous process, particularly when it comes to hiring middle or senior-level developers and those with specialized skills such as Scala developers or Big Data engineers. This process often involves multiple rounds of interviews, technical assessments, and negotiations, which can take weeks or even months to complete. Moreover, finding candidates with the right skill set and cultural fit can be a daunting task in itself. In scenarios where your project demands a team player at short notice, such an approach may not be feasible.
In such situations, it's prudent to consider a hiring model known as staff augmentation. Staff augmentation is a strategy where organizations expand their in-house teams by adding temporary staff who possess the skills and expertise needed for a specific project. This approach allows companies to quickly onboard skilled professionals, eliminating the need for a lengthy hiring process. It's especially effective when the organization has a temporary increase in workload or requires niche skills that are not present in their existing team.
Global Software Market Growth:
In 2019, the global IT staff augmentation market was valued at approximately $132.9 billion, demonstrating the growing reliance of organizations on this model.
By 2024, the market is expected to reach $145.2 billion, with a compound annual growth rate of 1.8%. The rapid adoption of staff augmentation can be attributed to its numerous benefits, including cost savings, increased flexibility, and access to a larger talent pool.
1. What is And How Does Staff Augmentation Work?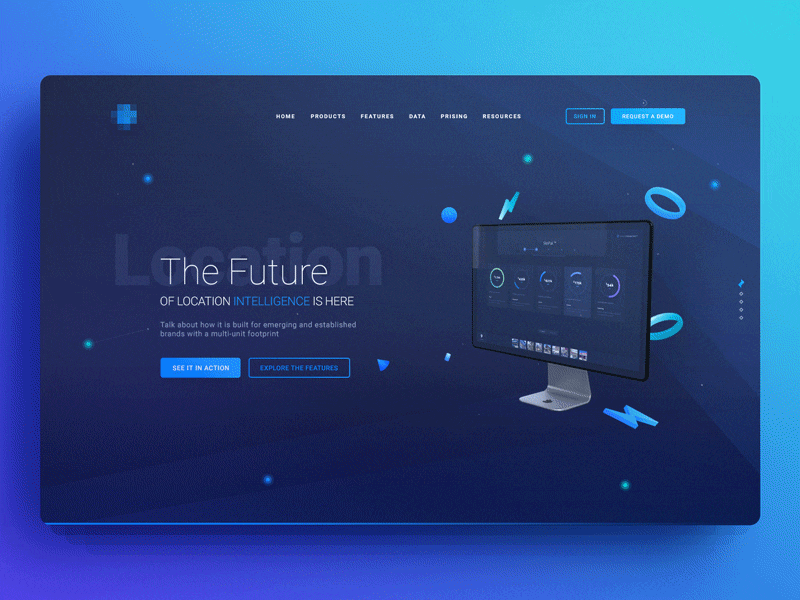 Staff augmentation is a strategic approach used by businesses, particularly within the IT industry, to enhance their capabilities and workforce without the long-term commitment of hiring full-time employees. It offers a flexible and cost-effective solution for companies to temporarily fill skill gaps, address high workloads, or complete specific projects. Through staff augmentation, companies can swiftly acquire highly skilled professionals and easily adapt to changing project requirements or market demands.
This approach is especially useful in the ever-evolving world of software development, where technological advancements and the need for specialized expertise are constantly on the rise. Below, we delve deeper into the various aspects of staff augmentation, its benefits, and how it can be utilized effectively by organizations.
What is Staff Augmentation:
A model where a company temporarily expands its in-house staff by hiring one or more outsourcing IT specialists.
The augmented staff works closely with the company's existing employees for a short period.
It is a practical solution for short-term projects or when specialized skills are needed for a specific project.
Example of Staff Augmentation:
When a company faces a project that requires expertise outside the scope of their existing team, staff augmentation can be a valuable solution. This approach allows a company to bring in specialists to work on specific projects without the lengthy process of traditional recruitment.
A company wants to update its internal CRM system but lacks the required specialists or experience.
Instead of a lengthy recruitment process, the company hires an outsourcing software development vendor.
The vendor selects competent engineers who have worked on similar projects and sends their CVs to the hiring company.
The hiring company interviews and selects the best candidates to work on the project.
Common Types Of Staff Augmentation Model:
Different projects may require different staff augmentation models. For instance, short-term augmentation is suitable for small projects, while long-term augmentation can be used for larger projects with a prolonged timeline.
Short-term Augmentation: Suitable for small projects, when the in-house team is unavailable or there's a high demand for developers.
Long-term Augmentation: Used to fill a skill gap, reduce time for in-house staff employment, or cut costs; suitable for prolonged projects.
Further Classifications of Staff Augmentation:
Commodity Augmentation: Used when your project requires trustworthy specialists without a specific skill set for jobs such as manufacturing, warehouse work, or physical labor.
Skill-based Augmentation: Suitable when you need a reliable team for tasks requiring specific skills, like spreadsheet use or typing.
Highly Skilled Augmentation: Used when your project requires advanced skills that can only be obtained through extensive training and experience
Have a Project Idea in Mind?
You are more than welcome to contact our Partnership Manager for a free consultation.
2. So, When Should You Use Staff Augmentation Services?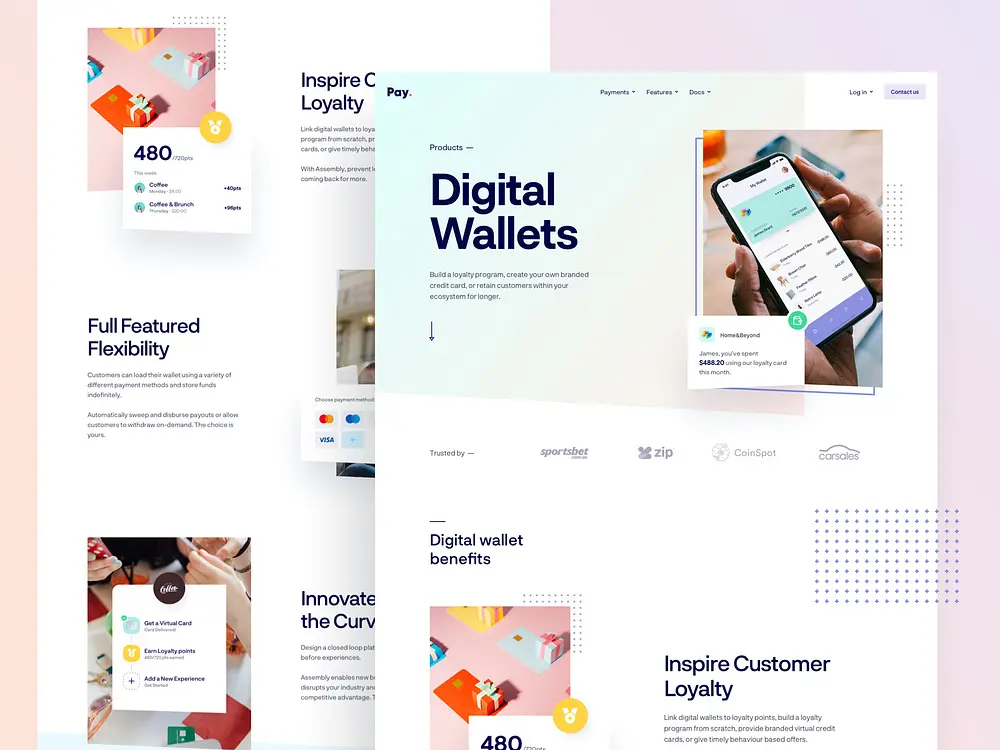 Staff augmentation, as a strategy, holds significant implications for various business domains, particularly in the face of pressing personnel shortages, which are especially pronounced in the IT sector. The concept of staff augmentation encompasses the temporary hiring of skilled professionals from external sources to augment a company's existing workforce. This strategy allows businesses to access the necessary expertise and skills required to execute specific projects or manage sudden workloads without the long-term commitment of hiring permanent employees.
The value of staff augmentation in addressing workforce challenges is further highlighted in CompTIA's Workforce and Learning Trends Report. The report reveals that, during the pandemic, 40% of businesses continued to employ their personnel, and a notable 66% of companies have plans to continue doing so in the future. These statistics reflect a growing recognition among businesses of the importance of a flexible and scalable workforce, especially in times of unpredictability and change. 
Staff augmentation is particularly suited to businesses that meet the following criteria:
Possess an Established In-House Team
If you already have an in-house team in place, staff augmentation can be an excellent approach to bolster your workforce and fill specific skill gaps. It allows you to bring in experts with a particular tech stack or specialized IT fields to complement your existing team.
Extending your existing in-house team.
Bringing in professionals capable of performing specific workflow tasks or providing expertise in particular IT fields, such as automated QA, back-end development, blockchain, IoT, data science, and more.
Require Rapid Team Expansion
If you need to quickly bring in personnel with specific expertise, staff augmentation offers a faster alternative to traditional hiring. It allows you to save time by accessing a pool of qualified professionals readily available through vendors.
Enables access to professionals with expertise in areas such as IoT, Dart, healthcare software development, and more.
Reduces the time spent on searching for candidates by allowing you to review developers' CVs and conduct interviews through vendors.
Have a Tech-Savvy Manager on Board
Staff augmentation requires effective management on your side. With augmented staff reporting directly to your company's CTO or PM, having a knowledgeable and experienced manager is essential for successful collaboration and project execution.
Management from your side, maintaining control over product development and team dynamics.
A tech-savvy manager, preferably a CTO or PM, with sufficient experience and domain knowledge.
Seek Professionals with High-Level Skills
Staff augmentation projects typically involve skilled professionals who bring valuable expertise to your team. It's a suitable approach if you need experienced engineers who can quickly adapt to your project and working environment.
Experienced engineers with skills honed through training and experience.
Rarely involve junior developers, as projects usually require immediate expertise without time for training.
Prioritize Effective Communication with the Team
If you want to maintain full control over your project and have direct communication with every team member, an augmented team can meet your requirements. Augmented staff integrates into your in-house team and reports directly to you, ensuring clear and efficient communication.
Direct control over your project and team members.
Daily reporting from team members who are part of the in-house team and subordinated to you.
In summary, staff augmentation is a flexible and efficient approach to expanding your workforce, accessing specific skills, and maintaining control over your project. By understanding your needs and utilizing staff augmentation effectively, you can achieve your project goals more effectively.
3. Staff Augmentation vs Outsourcing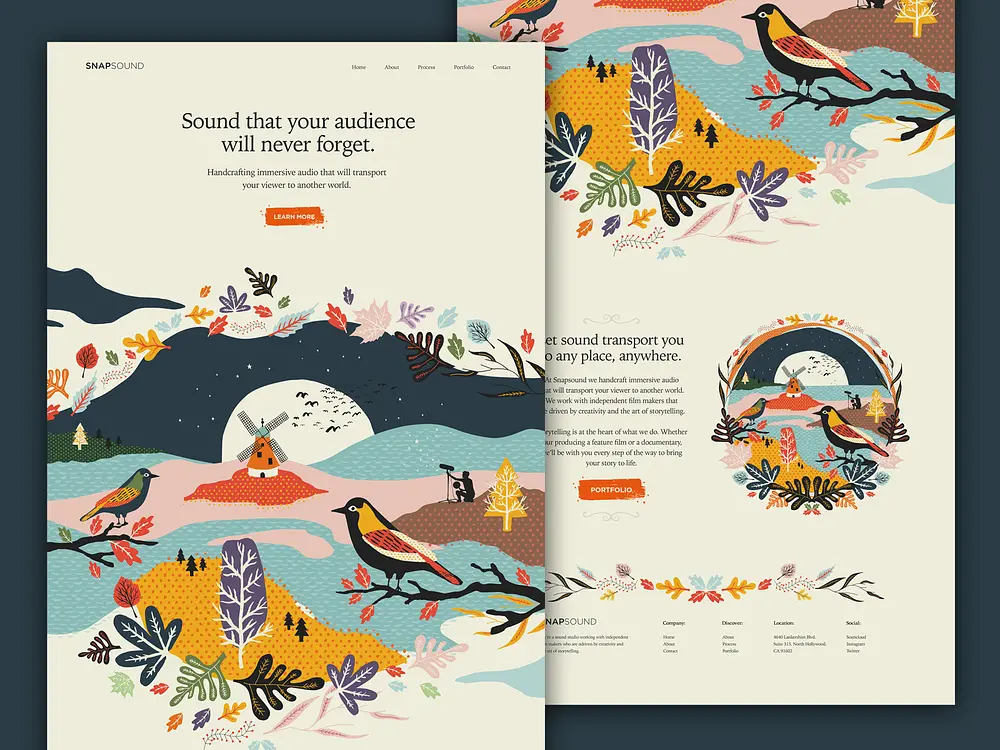 Outsourcing offers a streamlined approach to the hiring process, providing businesses with two primary models for external collaboration: staff augmentation and project-based outsourcing. To help you understand the concept of staff augmentation and how it differs from project-based outsourcing, we've outlined the key distinctions between these two models in the table below.
Which is the better choice: staff augmentation services or project-based outsourcing?
| | | |
| --- | --- | --- |
| Parameters | IT Augmentation Services | Project-Based Outsourcing |
| Specialists to provide | Software engineers | Engineers, analytics & designers, project managers, Quality Assurance specialists, etc. |
| Control over the team | Performed by client | Performed by software development vendor |
| Flexibility | Flexible for changing requirements & needs | Also flexible according to client's business goals |
| Efficiency | Cost-effective for small & short-term projects | More efficient for traditional businesses, major projects, etc. |
| Scalability | Lack of scale effect | Scalable |
| Focused on | Resources | Results |
Savvycom is thrilled to offer both staff augmentation services and top-notch outsourcing teams for hire! Why consider outsourcing with Savvycom? Here's why:
Embrace the agility! Adapt your project swiftly to dynamic plan alterations.
Say goodbye to the hassles and costs of hiring, administration, or training processes.
Gain access to specialists brimming with extensive experience in IT development outsourcing.
Flex and bend! Our outsourcing model is tailor-made to effortlessly adapt to your unique business needs.
But wait, there are instances when staff augmentation services might be the perfect match for your needs. Let's dive into those scenarios! 🌟🚀
Looking For a Dedicated Team?
A Dedicated Team might be the best solution in your case. Get in touch with us and we'll help you choose the best IT outsourcing model based on your business needs and requirements.
4. Staff Augmentation Benefits Unveiled
Dive into the world of resource staff augmentation and discover a treasure trove of advantages. From the immediate perks, like saying farewell to hardware or software development costs and the burden of office rent and taxes, to enjoying the nimbleness of a cost-effective and speedy hiring process. Let's uncover more of the riches that await you.
Resource-Saving Marvels
Say goodbye to the days of reaching out to recruiting agencies or burdening your internal recruiters. With staff augmentation, you'll save precious resources, freeing up time for your team leads and avoiding the laborious task of sifting through test tasks and conducting endless interviews. It's all about aligning with your vendor's timeframe. For example, at Cleveroad, clients can typically expect the perfect candidates to be on board within just 1-3 short days. The magic of efficient hiring is now at your fingertips.
Unleash Your Flexibility
The world of staff augmentation is your playground, where you can hire as many IT maestros as your heart desires. With the sheer ease of scaling your augmented team up or down, you'll have the freedom to start with a diverse mix of talents, like two iOS developers, two QA engineers, and a UI/UX designer, and then streamline to focus solely on iOS or Android development. And the cherry on top? You can tailor your budgeting needs, agreeing on payment plans, hourly rates, and other finer details with your augmented vendor. Flexibility has never been so sweet.
Direct Communication – Your Way
Venture into the realm of outsourcing web or software development, and your vendor will be your guiding star, taking care of every little detail. However, with the power of staff augmentation, you hold the reins. You'll be in the driver's seat, personally assigning tasks, orchestrating sprints, and orchestrating the process with ease using your trusted corporate project management tools, like Jira, Confluence, and Trello. With developers reporting directly to you and being always within reach, you'll enjoy seamless communication and full control.
High Productivity, Sky's the Limit
Discover the magic of staff augmentation, where your team is wholly immersed in your project, pouring their time and energy into it. Their dedication and focus translate into unparalleled efficiency levels, outshining an outsourcing team juggling multiple projects simultaneously. Experience the benefits of IT staff augmentation services that truly make a difference.
Growth and Adaptability, Unleashed
Embrace the power of flexible hiring, letting you dip your toes into expansion without the weighty commitment of a full-time workforce. With team augmentation services, your growing business can explore new horizons, hiring project-based talent to test the waters of market acceptance without risking failure or investment loss.
Affordable Prices, Tailored to You
If employing full-time specialists seems out of reach, consider the beauty of hiring an augmented team. The cost of staff augmentation services factors in hourly rates, covering essentials like office rent, hardware, software, and training expenses. And the best part? Their price tag is typically more budget-friendly than in-house development services.
And now, for the grand finale! Vietnam takes the spotlight as a prime destination for outsourcing and outstaffing IT development. With its enticing quality-price ratio, vibrant technological ecosystem, vast pool of tech experts, and language barrier-free environment, it's a true gem for businesses seeking top-notch IT talent. Unleash your potential with staff augmentation services that truly deliver.
5. Staff Augmentation Challenges Explored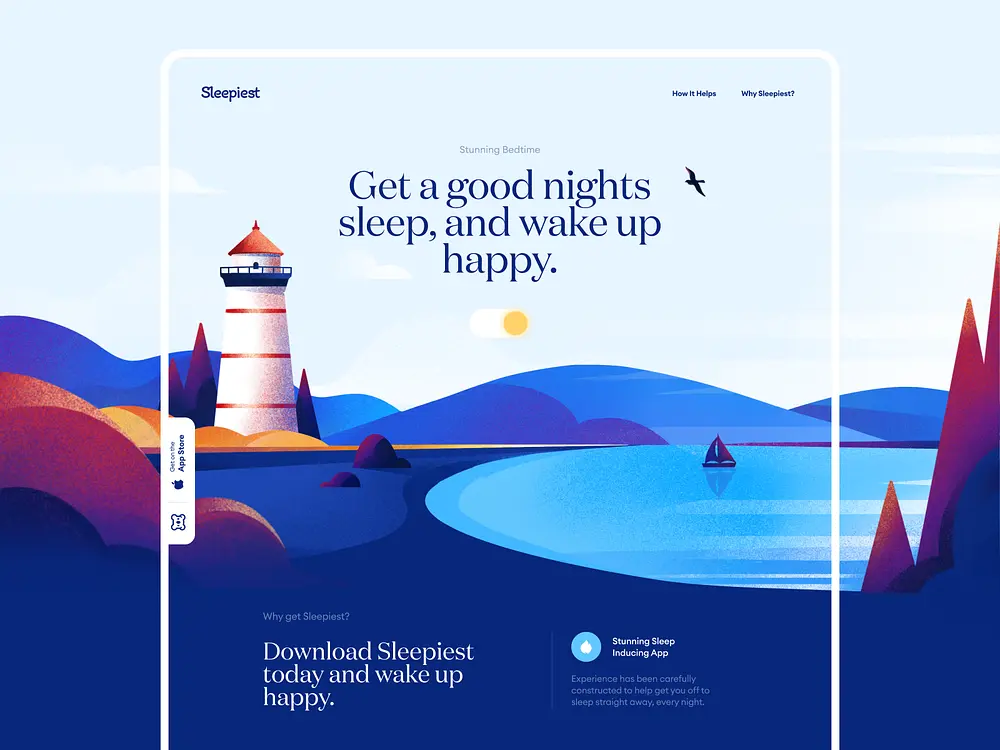 While the allure of staff augmentation offers a bevy of benefits, it is imperative to be aware of the potential challenges that can arise. Being forewarned is being forearmed, and addressing these challenges head-on can help you navigate the complexities and reap the rewards of staff augmentation with ease.
Language & Time Hurdles
At the forefront of staff augmentation challenges lie the hurdles of language and time. The language barrier, a common obstacle, can lead to misunderstandings and miscommunication during the development process due to varying levels of English proficiency. To avoid this pitfall, take the initiative to assess the vendor's English language proficiency, speak with company representatives, or engage directly with each team member.
Additionally, time zone differences can pose logistical difficulties for effective communication and collaboration. Alleviate this challenge by establishing a well-structured meeting schedule that accommodates all parties involved. In doing so, you can foster seamless communication and enhance the value of resource and staff augmentation.
Quality Assurance
Quality control is a critical concern, as subpar performance by developers can lead to project delays, cost overruns, and serious security risks for end-users. Managers who prioritize cost savings over other considerations may be particularly susceptible to this challenge. The solution is straightforward: conduct thorough vetting of the engineering team, including soliciting feedback from previous clients of the vendor, to ensure they have the necessary skills and competence to meet your staff augmentation requirements.
Security Matters
In the staff augmentation business model, security is paramount, as it involves integrating a third party into your internal operations. Safeguarding the security and privacy of both clients and projects is essential and non-negotiable. To mitigate security risks, staff augmentation companies should conduct regular security audits and adhere to all protocols for obtaining signed NDAs from the augmented staff, thereby ensuring complete security.
Technical Proficiency
Sometimes, the performance of an augmented team may fall short of expectations, particularly if the recruitment process was rushed. A thorough selection process is the key to success: scrutinize the candidate's portfolio, focusing on their experience in your domain of interest, and assess their technical proficiency. Keep in mind that vendors typically do not assign a project manager, oversee development, or take responsibility for staff augmentation solutions. Hence, it is crucial to have a tech lead or CTO with ample experience and domain knowledge to effectively manage the team.
By acknowledging and addressing these challenges, you can effectively navigate the world of staff augmentation and harness its full potential to achieve your business goals.
6. How Staff Augmentation Works at Savvycom
Savvycom, a leading IT company in Vietnam, has been offering comprehensive software development services for over a decade. This includes, among other things, full-cycle mobile app development and web development services. Staff augmentation has been a frequent request from our clients, and with our extensive experience in this area, we are eager to share more about how the staff augmentation process works at Savvycom:
Initial Contact – The staff augmentation process at Savvycom kicks off when clients reach out to us to bolster their in-house teams. Our managers take the time to carefully understand and analyze these requests. Following this, a subsequent discussion is scheduled with the client to delve deeper into the specific details, such as the desired qualifications of the developers or the particulars of the staff augmentation contract.
Selection of Developers – Once we have a clear understanding of the client's requirements, we meticulously identify and select the specialists with the requisite skill sets that align with the client's needs. We then forward their CVs to the client for review and consideration.
Interview Process – After the client approves the CVs, the chosen specialists are subjected to a technical interview to assess their skills and competency. On occasion, the interview process may be conducted in two stages – initially with the CTO and subsequently with the CEO or product owners.
Contract Signing – Upon successful completion of the interview process and when all parties are satisfied, a contract is drawn up and signed, officially bringing the selected developers on board to become part of the project team.
At Savvycom, we pride ourselves on our proficiency and commitment to excellence, ensuring that the staff augmentation process is smooth and efficient, and that our clients are matched with the ideal candidates to achieve their project goals.
Savvycom – Your Trusted Tech Partner
From Tech Consulting, End-to-End Product Development to IT Outsourcing Services! Since 2009, Savvycom has been harnessing the power of Digital Technologies that support business' growth across the variety of industries. We can help you to build high-quality software solutions and products as well as deliver a wide range of related professional services.
Savvycom is right where you need. Contact us now for further consultation:
Staff augmentation is a strategy that allows companies to add skilled external talent to their internal teams on a short-term or long-term basis, depending on project needs.
While both involve acquiring external talent, outsourcing generally involves transferring an entire function or project to a third-party provider. In contrast, staff augmentation involves adding individual professionals to complement an existing team.
Flexibility in scaling up or down based on project needs.
Cost savings due to reduced overhead and recruitment expenses.
Access to specialized skills that may not be readily available internally.
Ability to quickly respond to project demands without long-term commitments.
Integration challenges with existing teams.
Potential concerns over intellectual property and confidentiality.
Possible cultural or communication barriers.
Companies often engage with trusted staff augmentation providers that pre-screen candidates, ensure cultural fit, and offer specialized skills aligned with project requirements.
If managed properly, augmented staff can blend seamlessly into company culture. However, it's essential to ensure communication, onboarding, and integration processes are in place.