Top 10 Reasons Why You Should Update Your Website Now
Simply having a Website is not enough! It needs to look good and present information in a clear, accessible way. More importantly, your website needs to be able to create a solid first impression and make your users feel like they've found "The right place to be." Otherwise, you're competing for the same audience's attention alongside another few hundred businesses. And we all know clearly that it's an exhausting game of cat and mouse.
In this article, we go over all the reasons why you should update your website on a regular basis. At first glance, it might not seem like a big issue: For example, your website was built around 2015 to 2016. And you're constantly updating your product listings; isn't that enough for the time being?
Well, the short answer would be "No." Not in today's highly competitive online market where everything goes the digital route. Whether you have a big corporate website or a blog for your personal brand, to stay competitive, your site needs to keep up with the latest trends in terms of both looks and functionality.
In short, the importance of keeping a website up to date is this: With the majority of people spending more and more time online, regular well-executed updates can help your business grow and lift it to the top; a lack of updates, consequently, can bring you down.
1. Outdated Theme and Technologies
Nowadays, technology is a rapidly developing and constantly changing field. Web standards shift yearly, dictating new tools and technologies for building a good website. What was trendy yesterday may not be next week.
The goal of any new tech stack for building a website is to make websites better, faster, simpler, lighter, and more secure. And suppose you upgrade your website to adopt these new technologies. In that case, you'll be sure to provide your users with the best possible service and user experience that result in a good reputation and profits.
The bottom line here if it's been a while since you've built your site, it might be the time to start looking for a new website design and a more modern template that is accompanied with the latest technologies.
2. It Doesn't Reflect Your Brand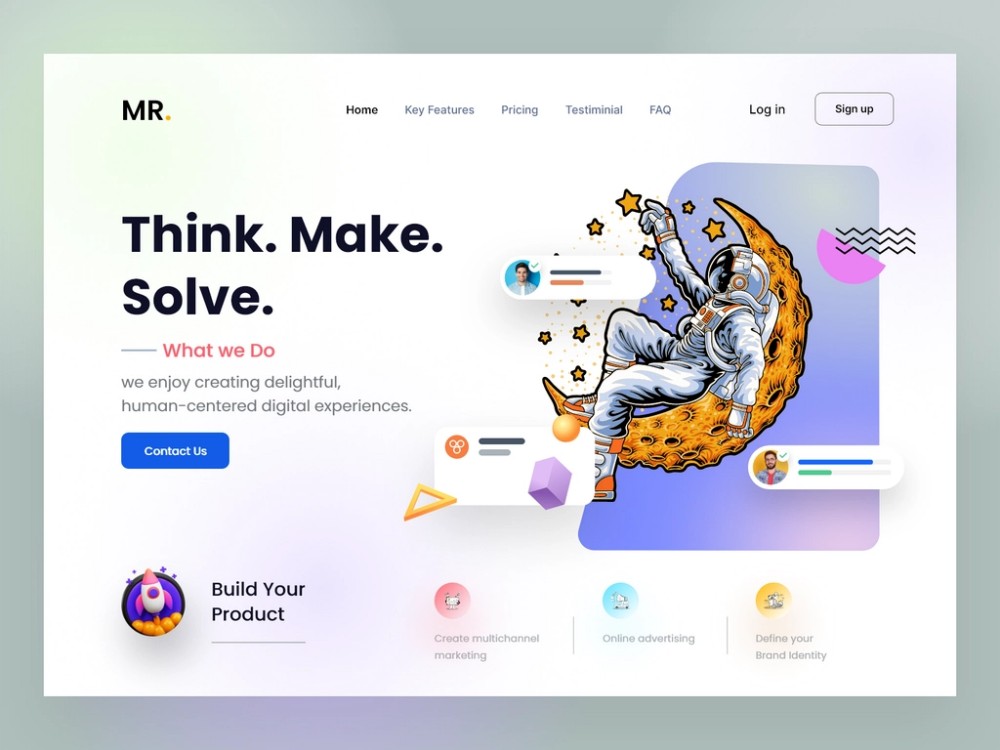 This one might seem obvious, but after many years of working with multiple clients, we still feel compelled to point this out. If you make only minimal changes to your brand, you will either need to update your website or add a new section to reflect them. This will help you, among other things, to attract your visitors' attention to these changes no matter big or small.
The dial is turned to eleven when you're introducing major changes to your business strategy. Your website is ultimately the face of your brand and the first thing potential customers will notice about you and your business. So, it's vital for this face to always be in sync with your business and send out a stunning first impression to all users.
Have a Project Idea in Mind?
Get in touch with Savvycom's experts for a free consultation. We'll help you decide on next steps, explain how the development process is organized, and provide you with a free project estimate.
3. You're Not Attracting The Right Clients
Design trends change a lot more than you can imagine, and while there's a certain "Je ne sais quoi" to appear old-school in some niches, being old and outdated isn't the same as being old-school or going retro. If you don't keep your eye on your design, you'll start losing customers and stop attracting new ones as time progresses.
On the other hand, if you redesign a website for your business from time to time, especially when the current trends are relevant to your business, let's just say your are giving your website a new decoration every christmas, halloween, etc. You are sure to pull in new customers even those who were "just passing by."
With that said, perfect design aren't only about color themes and shapes. Although global preferences change in these directions as well, website design is about so much more. For example, in recent years, the designers at Savvycom have been heading towards the uncluttering route, reflected in our own website designs for the clients:
Cleaner and more straightforward websites that work seamlessly between all devices and screens are all the rage right now.
Motion UI is also gaining more and more traction.
Ensure all your content is consistent, including colors, fonts, and icons.
4. Improve Loading Speed
"Time is of the essence." I guess by now, everyone understands what that means. No one will stay or have enough patience to remain on a website that takes ages to lead. In fact, slow loading speed is the number one contributing factor that would result in a high bounce rate.
Many things affect page loading speed. One of them is, of course, the way the page is coded, to be more specific: heavy, unoptimized images, underpowered hosting, and even an old, poorly performing theme. Other causes include cluttered UIs, and an overabundance of unnecessary or unoptimized links can also be a nuisance if left unchecked. If you check out the latest trends in web development technology, you'll see that a great deal of them are aimed at making pages load faster. Website updates that employ new technologies can lower your website's bounce rate and improve your SEO ranking.
Aim for a loading time under 4 seconds. If you're unsure how quickly your site loads, use tools like Pingdom or GTmetrix, or the more popular Page Speed Insight to check how long it takes for your site to load and which files or elements on the site are the troublemakers. Poor testing results mean you will have some work to do in order to improve performance.
5. Security
It's all about data safety nowadays. Users' personal and financial information is often digitalized and stored on website servers. For example, your medical history is likely stored on the servers of your healthcare provider. Outdated security measures will more than often be under threat by hackers. That's why Blockchain Technology is all the rage these day, since your information is yours and yours alone.
Moreover, all the user data contained in it will be compromised. They can even be stolen if you don't keep up with the newest means of data protection. Regularly updating your website and content management system (CMS) is necessary. If your website uses custom-built security, see that it's compliant with the latest standards on the market.
6. Flexibility & Mobile Responsive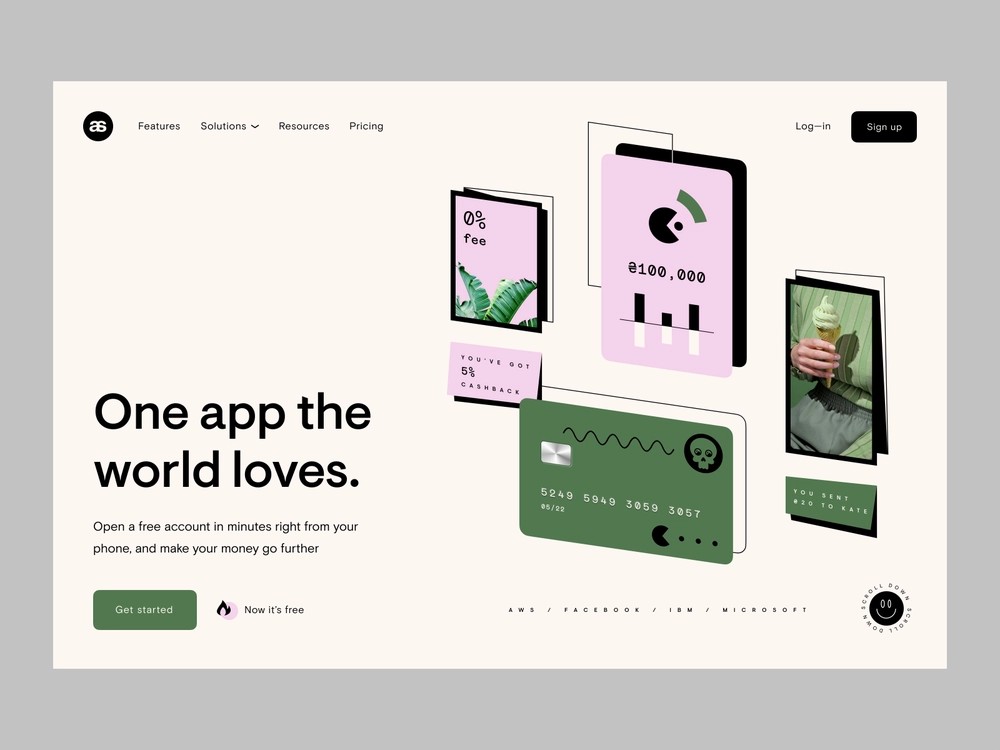 If your website doesn't have a mobile version or isn't mobile responsive, you can just throw it right away and start making a new one. According to Statista, in 2021, Mobile accounts for approximately half of web traffic worldwide. In the second quarter of 2022, mobile devices (excluding tablets) generated 58.99 percent of global website traffic, consistently hovering around the 50 percent mark since the beginning of 2017 before permanently surpassing it in 2020.
Granted, in some countries, this number will be lower. But it will be much higher in others, for example, developed countries. This trend has led to what we now call mobile-first website development. As the name suggests, it's when websites are created for Mobile initially and with the User Experience optimized for Mobile Users and are later adopted to desktop browsers.
Even if you have a separate mobile app, your website needs to adapt to mobile screens; otherwise, you face the fact of losing potential customers. If your business has been around for some time and your website is several years old, be expect to optimize it for Mobile ASAP. Since old technology didn't allow for mobile optimization, old sites may be displayed incorrectly on mobile devices with a variety of screen sizes and resolutions.
Looking For a Trusted Tech Partner?
We'll help you decide on next steps, explain how the development process is organized, and provide you with a free project estimate.
7. Improve Your Search Engine Rankings (SEO)
Let's start with the basics. Do you have a blog? Well, you should, as it's a powerful marketing tool for SEO to drive more traffic and users to your website through keywords, internal links, and backlinks.
Google's search engines or any other search engines love good, updated content. Every time you make an update to your site, Google and other search engines crawl and index your pages. Thus your site ranking gets recalculated. If you keep your content updated and of good quality that is made for SEO purposes, you increase your chances of getting noticed on Search Result pages. Pair that with a charming, good-looking website, and you're guaranteed more attention.
But then again, when should you update your websites for SEO? Well, major changes to Google's search engine algorithms happen approximately every half a year, so you can start with tracking those. But smaller changes to Google's algorithms can happen at any time. Sometimes, we see iterations every couple of weeks; other times, there are several months of calmness before the storm.
Changes in search algorithms can affect your website's ranking in search results, so it's important to refresh your website regularly if you want to rank higher than your competitors. And it's challenging to comply with all the new demands by search engines if you're using older technologies.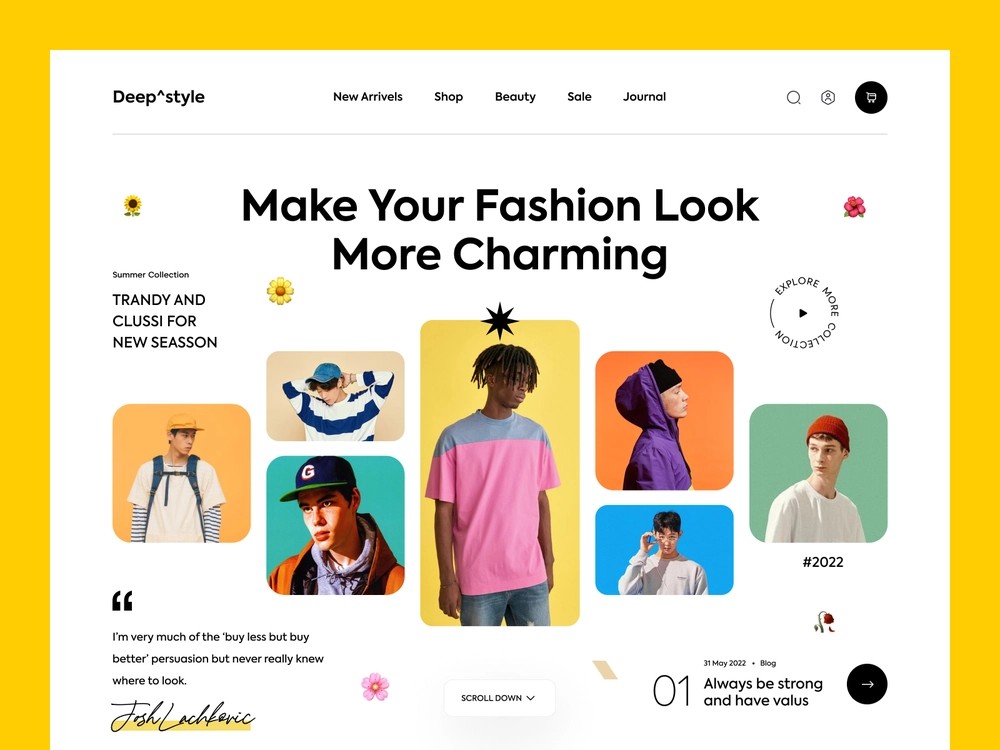 So, what about the actual content? How often should you update content on your website? Well, depending on your business type, the answer will be slightly different. However, most search engines rank frequently updated sites higher than those that only produce 1 or 2 articles per month.
At the same time, when you think about the importance of updating website content, it's essential to consider the quality of content and your SEO strategy. Regularly updated but poor content will result in the fastest downfall, both with the visitors and with search engines – for example, Google's Panda algorithm can lower the rankings of websites in search results for keyword stuffing (overloading text with keywords that lack proper context) and for low-quality or repeated content. There is no saying that you won't be penalized for using tricks which are often called "Black hat" in SEO.
Google's algorithms have been particularly demanding about the quality of content. Enough so that the company has created principles for websites to comply with if they want to keep high rankings in search results:
Beneficial purpose – Websites should be created with users' interests in mind.
E-A-T (Expertise, Authoritativeness, Trustworthiness) – Websites should be trustworthy, the content and site itself should present relevant expertise. If there's anything that seems too sketchy or potentially harmful, Google will lower the site's ranking.
YMYL (Your Money or Your Life) – Content that touches upon information which can impact big decisions among readers (news, medical and financial advice, legal advice, etc.) must be written by professionals within the given field.
8. Incorporate Cool Apps & Integrations
There is an abundance of plugins and third-party web apps that can be integrated into a website today to enhance its performance or to better engage with the users. For example, it is always beneficial to add more pop up and call-to-action at the right time and the right place that would increase your chance of a successful conversion. And one of the major reasons to redesign your website is to add such plugins. We have listed a few examples of possible integrations for your outdated or future modern website:
Social media
Google Analytics
Banners
Payment gateways
Reservation/booking systems
Ecommerce plugins
Content management systems
Photo Editing App
Adding plugins also sometimes means updating your code, design, and technologies to make the website work seamlessly. It does sound like a lot of work, right? But a necessary step if you wish to stay ahead of your competitors (or at the very least not lag behind anyone).
9. Maintain a Favorable Bounce Rate
This is extremely important. Just imagine! You've been pouring your heart and time into creating meaningful content for SEO and marketing that brings a lot of traffic to your website. Yet the second they access your homepage (or any other page), they bounce right off of it – then you have a major problem of losing leads and potential clients.
A high bounce rate indicates that you're doing something wrong, either with content, the navigation of your website which is also the tenth reason on our list, or overall look and feel on your site. On average, a bounce rate between 40 – 70% is considered OK (keep in mind that this varies depending on your industry).
10. Website Ease of Use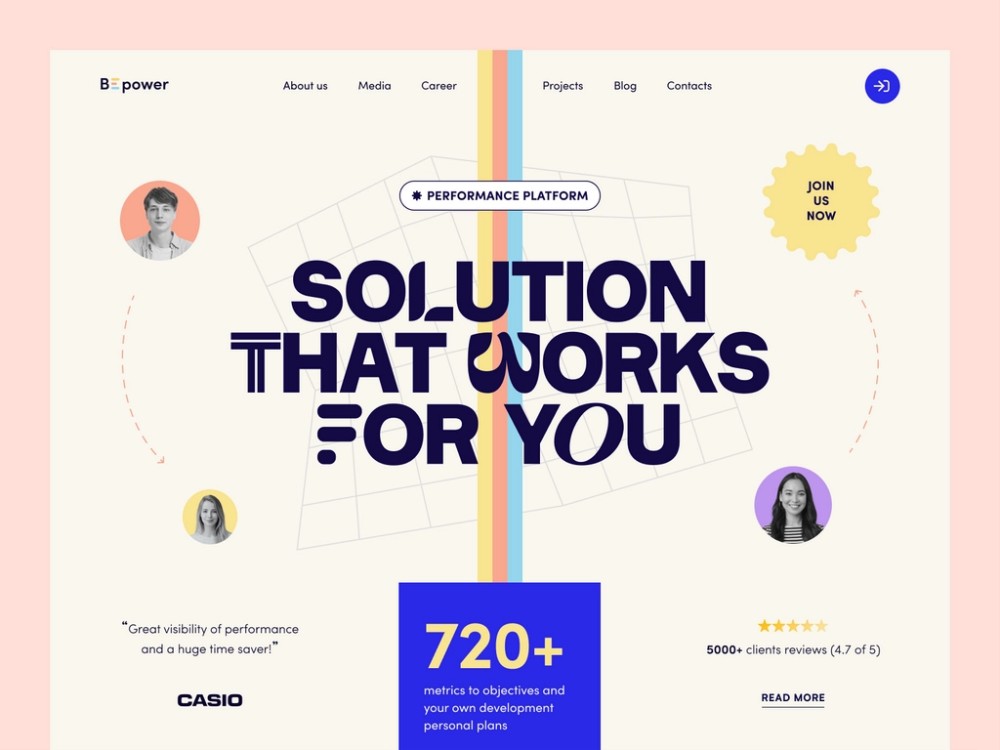 Usability, or User Experience, is the art of making your website simple, user-friendly, and above all, easy to use. Understanding your customer's online behavior gives you insight into what works and doesn't.
No one would want to spend time on a website that takes ages to learn how to use. Make it simple and effortless for your users so they will stay; make it difficult, and they will leave at first sight of something hard. Some of the most basic and proven usability tips include proper use of taglines, intuitive navigation, and concise content, and strategic use of visuals.
Avoid confusing features or functionality.
Do links and buttons appear clickable, as they should?
Does the website flow logically?
Is it abundantly clear where important information can be found? If not, your website has not been designed for usability.
Never Miss a Deadline with Savvycom
Get in touch with Savvycom for a free consultation. We'll help you decide on next steps, explain how the development process is organized, and provide you with a free project estimate.
Major Signs That You Need To Update Website Now
With all of that said and done, how do you really know that it's time to update your site? It's not like every website owner, including yourself, is well-versed in design trends and understands in-depth user flow and behavior; most are already busy leading a business and don't have time or sufficient knowledge to follow the technology curve.
Luckily, there are a few small indicators to evaluate a site's performance. Here's a list of parameters that might show you it's time to find a trusted Web Development Company to update your website. You can check these parameters using Google Analytics, Page Speed Insights, or any 3rd party services. Keep in mind that you need to check them regularly to keep your website alive and kicking.
Measurable Signs
Bounce rate – The bounce rate is the percentage of people who see a single page of your website and then close the tab. Too high a bounce rate means your UI/UX and content are going to need a makeover as soon as possible.
Page loading speed – If the pages on your website take too long to load, users will go look for what they need elsewhere. People often have neither the time nor the patience to wait around when there are a plethora of choices out there. However, there are different ways to measure loading speed and many services that can improve that.
Time On-Site – The amount of time users spend on your site indicates the quality of your UX design and content. The optimal on-site time depends on the particulars of your website. Considering time on-site as complementary to the bounce rate is generally recommended.
Leads and conversions – Well, if you are running a business already, then these terms shouldn't sound strange to you anymore. Leads are your potential customers, and conversions are the numbers that represent the leads that have completed the desired action (e.g., submit their email through a contact form). If you've seen a severe drop in either leads or conversions, it's a sign that people aren't finding what they're looking for on your website or simply are lost on the website. This can be due to old content or your site being difficult to navigate. Either way, it's time you freshened it up.
Unmeasurable Signs
Moving on to a list of unmeasurable things that indicate you should update your website according to our expert's advice at Savvycom:
Your website is simply too old – You should update your website every few years. For example, 05 years seems to be the ideal choice for most businesses. UI/UX, technology, and content are also on the list of things you need to keep fresh, even if you don't have many competitors.
Having no mobile version and/or your website isn't responsive.
Your website still uses HTTP – All reputable websites have already moved to HTTPS, the secure version of the standard HTTP protocol. It's essential to use HTTPS if your website deals with any kind of sensitive data.
Making changes is challenging – These days, websites are built to make updating content more effortless than before; modern platforms are built to be flexible using the simple drag and drop method. So that people with little to no coding knowledge can create the perfect website for their businesses. If making even the slightest update takes time and effort or even requires contacting a third-party vendor, it's a clear sign you need to reconsider things.
Savvycom – Your Trusted Tech Partner
From Tech Consulting, End-to-End Product Development to IT Outsourcing Services! Since 2009, Savvycom has been harnessing the power of Digital Technologies that support business' growth across the variety of industries. We can help you to build high-quality software solutions and products as well as deliver a wide range of related professional services.
Savvycom is right where you need. Contact us now for further consultation:
There are many reasons to update your website. But to most companies, it is about increasing customer satisfaction, attracting new customers, and gaining more revenue. Up-to-date websites will surely maintain and increase traffics, create brand recognizability, and show existing users that you're following the trends to bring them the best experience.
Experts say that 2 to 3 years is the maximum lifetime for a website in terms of design. It will face the danger of falling into oblivion if you stop updating completely. Using new technologies can also bring many benefits to your website regarding features, speed and security, help you attract new customers, and eventually increase your profits.
The answer to this question depends on what type of content your website is currently providing. If we're talking about blog-like businesses, we recommend updating web content at least once or twice every few days. You will also need to keep track of outdated content and either remove or update & upgrade it so that it can stay relevant.