What Is MANA And is It Worth Exploring?
While some experts believe that cryptocurrencies are nothing more than elaborate scams, others consider them as a future of finance. Cryptocurrencies are a polarizing topic, but it is correct that they have brought exciting innovations to the market.
Developers saw the potential in Non-fungible tokens and blockchain technology as a way of creating virtual world projects such as Decentraland and Metafluence. These projects are designed to bring people together in a virtual world where they can engage in various activities.
There are more than 50,000 people active in Web 3.0 virtual worlds, and the number will continue to grow. Today, we will focus on a particular virtual world called Decentraland and its token, MANA. 
Metaverse explained
The term metaverse has been around for a couple of decades, but its popularity started to grow just after Facebook announced its plans to develop its metaverse and changed its name to Meta Platforms. The first usage of this term was in 1992, in a science-fiction novel, and in the early 2000s, many online communities gathered around such concepts. 
The most important step in expanding the popularity of the metaverse was the development of an online multimedia platform called Second Life in 2003. Second Life has a daily average of 200,000 users worldwide. 
Metaverse is a virtual world in which users can perform a variety of activities similar to the ones in real life but in the comfort of their couch. The features of the metaverse are expanding with the development of virtual and augmented reality technology. In the metaverse, people can connect with each other, possess and trade digital assets, and even have a job.
Individuals passionate about this technology predict that metaverse technology can be used to create a work or school environment, trade with other people, have business meetings, meet people, and engage in fun activities. 
With the development of NFT technology, which was a significant graphic trend, people can own certain digital assets. Many well-known companies in the technology field have decided to invest large amounts of money in metaverse projects. Most notable companies include Facebook, Microsoft, and Epic games. 
Downsides of metaverse 
People have been critiquing certain aspects of metaverse technology. Scientists have tracked how users engage in virtual reality projects such as Second Life and are worried about the addictive potential of such projects and their impact on society. 
In the past, video games such as Minecraft, Habbo Hotel, and, most notably, World of Warcraft were observed by psychologists as very addictive to players and especially to younger audiences. Metaverse goes a step further with its immersion by combining a virtual world with technologies that boost immersion, such as VR and AR headsets and devices.
People that spend too much time engaging in virtual reality might develop a sedentary lifestyle which proposes a significant health risk for individuals. Mental and physical health risks are serious concerns regarding metaverse projects. 
Another important worry regarding the metaverse is the privacy of its users. Facebook was already sued for violating privacy laws and unrightfully trading the information of its users. In the metaverse, players would leave their personal data as biometric data, which can be exploited in the future in many ways. 
Just like social media platforms in their early development led to many people worrying about internet bullying and harassment, the concerts are also relevant to the metaverse. Grooming and sexual abuse are worrying challenges regarding the metaverse. 
What is Decentraland?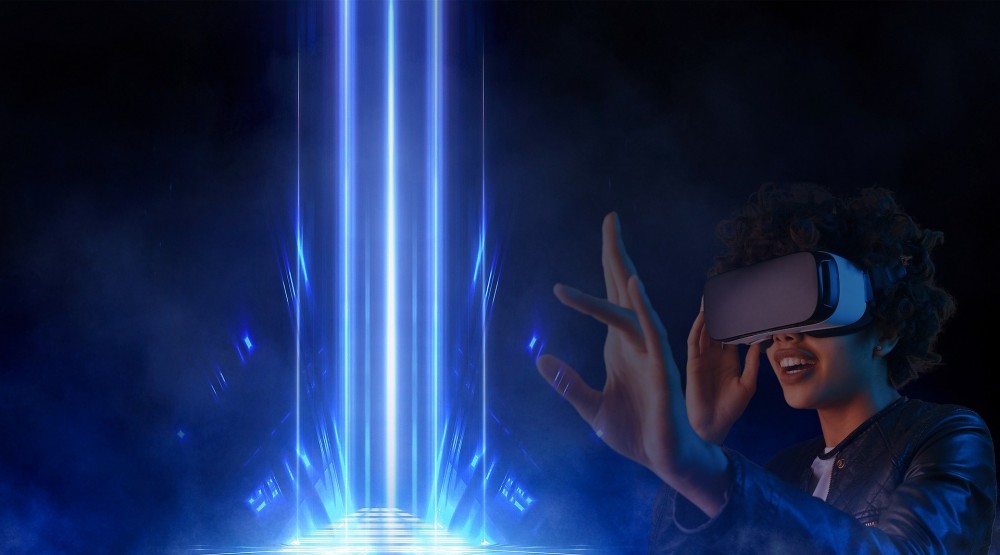 Source: https://play.decentraland.org
Decentraland is a 3D metaverse that can be played on your browser. This platform has been in development since 2015, and it was released in 2020. Users can socialize with other people, engage in various activities, and play games, but they can also earn money by creating and selling clothing and accessories for avatars.
NFT technology is used to prove ownership of the land in Decentraland, as people can buy virtual plots of land where people can create whatever they want. In 2017 digital plots of land were sold for no more than 20$, while this number increased to 100,000$ in April of 2021. A virtual real-estate company spent more than two million on land in Decentraland. 
Popular artists such as Grimes and Dedmau5 have held concerts on this platform, while there are many impactful brands that appear in Decentraland or have bought properties there.
Because there is only a limited amount of land that users can purchase, Decentraland is a finite but traversable virtual space. Plots of land, non-fungible assets of Decentraland are called LAND, and they are stored using Ethereum smart contract. 
Decentraland isn't controlled or maintained by a centralized organization. 
What is MANA? 
MANA is a native coin of the platform Decentraland. It is required for making purchases of LAND and in-game assets such as wearable items and cosmetics. You can buy MANA on a variety of platforms, and then you would need to connect your crypto wallet before making purchases on Decentraland. 
Users in Decentraland can have economic interactions and trade currencies, goods, and services. To make this process as effective as possible, Decentraland offers a system that's global, instant, and has minimal transaction fees. Through NFTs, it will be possible to track and verify the ownership of certain goods.
LAND explained
LAND is the equivalent of real-world plots of land and is purchased using MANA. MANA is burned when you claim LAND or make an in-game purchase.
The price of every LAND equals 1000 MANA by default. However, LAND purchased by users differs, and users can resell the LAND that they bought for a higher price. MANA token's price varies depending on the situation on the market. 
Users can gather around neighborhoods to which they relate and create their communities. High-traffic hubs are desirable places for users since many people gather there. LAND that's located near high-traffic places can be used by individuals or brands to promote their services, products, or events. 
Decentraland features
Just like other projects that have been described as a part of the metaverse, such as Roblox, Decentralend offers its users the to create their own applications and projects. The scripting language of Decentraland will allow users to develop applications of various sorts, video games, and 3D dynamic scenes. 
While many metaverse projects emerged during the glorious days of the bull market, Decentraland has been in development for years. This is one of the first metaverse projects ever, and it owes its longevity to its high degree of decentralization and user-owned content creation. 
Like many online platforms, Decentraland offers its users to communicate using the common text chat, but it encourages immersion by using voice chat with nearby users. To talk with other people, you need to press the microphone button. You can filter the users that you want to address. You have the option to talk to all users, only verified users, or only your friends. 
Decentraland tokenomics
There is a total supply of 2.193 billion $MANA tokens, and the current circulating supply is 1.85 billion. To regulate inflation of MANA, there is a certain amount of MANA burned with every transaction on the marketplace. Whether you've purchased LAND or a cosmetic item, 2.5% of the transaction value will be burned. This is the token allocation of MANA:
ICO: 40%
Community incentives: 20%
Development team and early contributors: 20%
Decentraland allocation: 20%
Approach MANA cautiously 
Metaverse projects spark curiosity in a broad audience. However, not many people are ready to invest in expensive VR or AR equipment to engage in virtual activities. MANA reached its all-time high in the November of 2021, and its price has been decreasing since then. 
There are various contributors to its price, and the most impactful is that we are currently in the bear market. On the other hand, there are shortcomings of Decentraland, which mainly include optimization problems and loading times. The graphics of this platform aren't very appealing, but the variety of activities that can be performed seem interesting. 
The player base of Decentraland isn't something to be envious about. Certain video games that have been around for more than ten years have more active users than Decentraland, yet they don't market themselves around words such as Web 3.0 or Defi. 
If you would invest in MANA with the motivation of earning money, you probably won't profit, especially with the current market conditions. But if you see Decentraland as a project with a bright future that's worth spending time on, you might want to invest in LAND or some digital assets that you consider appealing.