Why modern technology is critical to your business strategy in Industry 4.0?
Nowadays, businesses need to take technology into consideration to achieve their strategic initiatives. In an annual business strategy session, technology is the topic we must discuss, as we don't want our competitors to exceed us. Therefore, businesses need to figure out the way to embrace innovative technologies, in order to achieve the organisation's strategy and overall success.
Enterprise software solutions is a strategic tool to gain benefit over competitors, lower cost, increase revenue and profit, and many more, etc.
5 advantages of enterprise software solutions in your business
Companies catching up with technology is in the right direction to create extra values for customers, or at least in the equal position to their competitors. So, what are those benefits to make your business successful? Below are 5 representative advantages:
Increased Output – Better output is likely to better sales. Better sales lead your business to many amazing outcomes. With the support of technology, employee efforts to create and maintain customer satisfaction are comparatively stimulated. Besides, technology connect business owners to employees, smoothly contribute to their working process. As a result, technology can be a lifeline to help them be productive at any time.
Increased Profitability – If work is efficiently solved, chances are, this company can increase its profit. Profitability growth can be solid proof that employees work together effectively and connected. From top-level plans to the day-to-day execution, the process is promoted faster by technology.
Improved Security – In the era of Industry 4.0, security is a top-level concern, not only for the business owner but also for customers' trust when they provide their personal information. Lack of security can be a deathly penalty for any strategic initiative in various ways. Make sure your business' systems are secure at the highest level and you don't need to worry about this issue anymore.
Increased Teamwork – Internet-based communication and collaboration platforms are more preferred types of systems for working together such as Google Drive, Dropbox, etc. These platforms are great tools for employees to communicate and share information easily, wherever they are. Although technology may not a final enterprise software solution for all issues that your business is facing, it can make communication, sharing of information, and accountability for team projects much easier.
Fewer Surprises – Savvycom can offer you enterprise software solutions to your business is always prepared for new technology trends and advances. After discussing the needed and desired changes, we will make a solid plan to allocate and upgrade technology for your business.
Now, you already know the advantages of applying enterprise software solutions. Let's go further to explore technology-based strategies to speed up your business
Speed up your business with these 5 technology-based strategies
Small and medium-sized businesses are more and more relying on enterprise software solutions to strengthen their product development, marketing and customer engagement activities.
Otherwise, technology is a great way to gain a relative advantage over competitors, even among small businesses. Your "technology enabled" business still operates well but might miss out on new, fast-evolving technologies that could supercharge your business, regardless of its size.
Strategy 1: Finance Your Business with Crowdfunding sites
Not strange to start-up companies, crowdfunding has become a popular method of funding companies, ventures and product development. Companies which can inspire and attract investment will take advantage and have an amount of budget for their business plan. Kickstarter, Indiegogo, Patreon, Gofundme, etc. are potential crowdfunding sites that your business can post your best profiles on
Strategy 2: Embrace Social Media and Expand Your Sales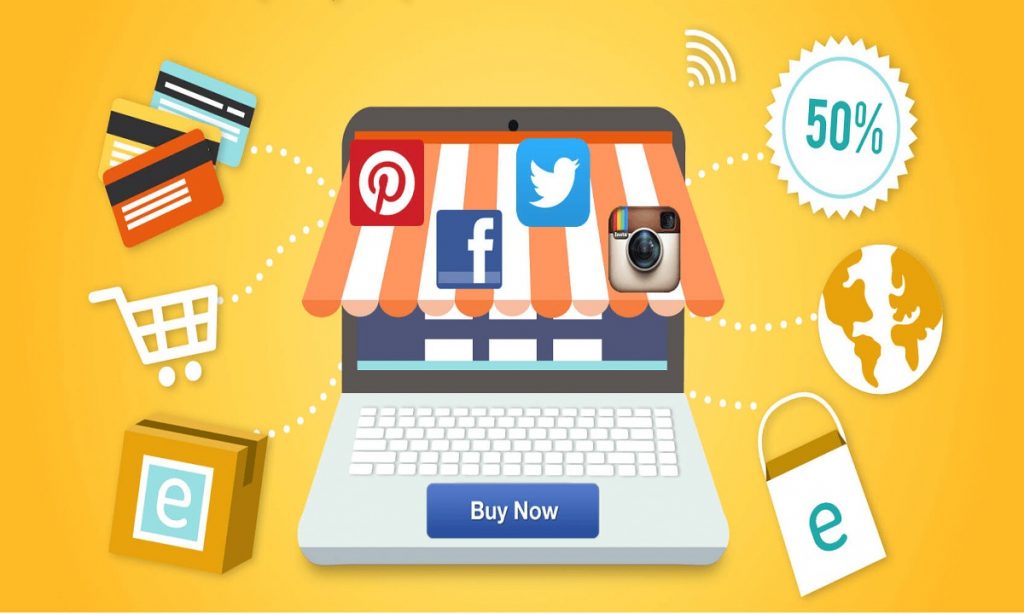 Facebook, Twitter and LinkedIn are 3 domain social media for business. As you already know, an effective social media strategy can speedily boost branding and visibility of the company. With the assistance of social media tools, you can interact with target audiences around a direct message or offer, and kick off traffic to your website.
Social media strategy and focus is an essential part of marketing to kick off sales at a very low cost. It's normally defined as supplement current sales efforts. But it fully means as the primary vehicle for all sales activity.
The first step is to identify online platforms and communities where your target audience spends the most time on. Then, you can create a strategy to engage with their interests and give out useful, compelling content and interaction they can't get elsewhere.
Strategy 3: Adopt New Technologies to Streamline Your Business
Now, most private businesses have formed technology-based enterprise software systems. Financial systems like QuickBooks and Oracle, user-friendly websites, online catalogues, call centres, streamlined inventory management or so are not strange to any business owner or manager. Along the time, people have invented a variety of enterprise management software to which businesses are adaptable regardless of their scopes. I can list some such as:
Real-time, on-demand video (especially on tablets) for marketing and product promotion.
Online customer relationship management (CRM) and customer care to "re-personalise" their customers' experience.
Tablet-based systems for employees to provide instant, one-to-one responses to customers needs.
Subscription-based software as a service (SaaS), which provides all kinds of services on a "pay by the drink" basis, which minimises up-front investment.
Strategy 4: Take Your Business into the Cloud
Read more:
The "cloud", which delivers hardware and software services via a network, is one of the most prominent technology paradigm shift for private companies. Incredibly cheap storage and a range of shrink-wrapped solutions, the cloud can reduce a small business's capital investment in technology.
Strategy 5: Investment to Create a Mobile App – why not?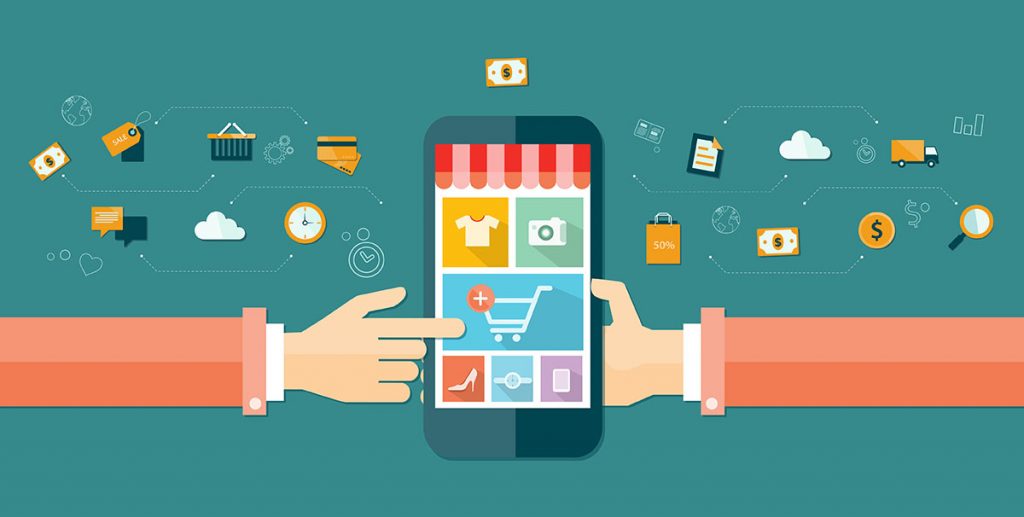 It is not exaggerated to say that mobile is dominant in the world of technology. According to emarketer.com, "Apps account for over 90% of internet time on smartphones". People are spending more and more time for smartphones all across the globe, not only to entertain, but also to do business. Therefore, well-designed apps can take advantage of and be top-of-mind brands whenever people have the intention to use smartphones.
Just imagine! A lot of people like using our High-quality apps every day. Thanks to the app's popularity, now you can link it to coupons, sales. Profits from these will increase, get your business a stable income and provide it real-time information, feedback which is valuable to how you had better run your business. Now you should think of special offers for your products and services or just news that your customer can use.
BAIA BAIA – A convenient flip-flops store on mobile
Baia Baia, a DIY flip-flop brand originated from France, is one of Savvycom's big corporate clients. Baia Baia had Savvycom build a fancy e-commerce app for Android tablet to help users easily customise their own flip-flops by selecting sole, straps, charms with different colours and styles. The app would help brings the best shopping experiences for buyers.
This app has heard positive feedback from a high percentage of users, especially from those who first bought the products of Baia Baia. Another good sign was that Baia Baia's Sales Department also reported a significant rise in revenue after the app was built.
With these 5 key technology-based strategies into your enterprise software system, you are one step ahead to generate increased sales and reduce your costs. Your competitors may be even faster than you are right now. Are you ready to run?
Let's step further to the real situation. How can you use technology in business growth strategies?
I will give you some keywords for you to research. And you will remember those things much more when you are self-researching
Make Life Easier with Mobile
Rock with Social Media
Leverage the Power of Cloud Computing
Big Data Makes You "Big"
Productivity Tools Are Amazing: Slack, StayFocusd, Google Drive, Producteev, TopTracker, Wunderlist, and MiniNote.
Try Online POS Systems
Easier Bookkeeping With Accounting Software
Integrate Your CRM and ERP systems
Track Your Progress
The fourth industrial revolution is ultimately changing the competitiveness of companies all over the world. Deeply understanding the importance of technology to business strategy, we're here to help you to develop IT products for maintaining your competitiveness on the global market.
——————————–
If you're in need of Technology Consultation for enhancing your business in Industry 4.0, please do not hesitate to contact us and get a Free Consultation with our experts. We're pleased to serve and support you to achieve more success!
Please do not hesitate to contact us for a FREE CONSULTATION.
We're happy to discuss with you to find out a solution or lend you our professional full-stack developers and experts.