Case Study: How Grab becomes a Super App in Southeast Asia?
Grab is a tech unicorn from South East Asia, established in 2012. With break-through innovations and the revolution of data, it has emerged as a market leader in the on-demand sector. Started  as a ride-hailing service, Grab  has now expanded its operations into various business verticals, establishing itself as an on-demand "super app". Operating across multiple cities in various countries, it has grown to be a platform that provides several on-demand services under one roof.
1. The Growth Cycle of Grab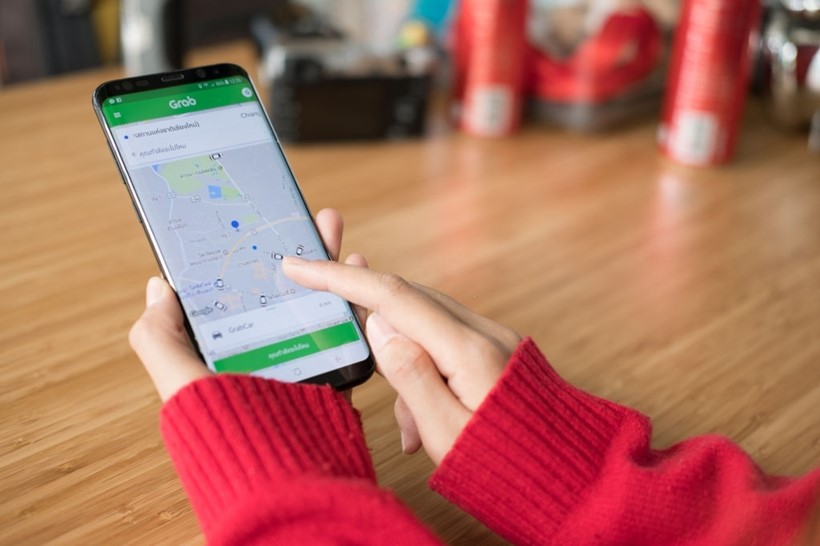 2012

– The giant offered ride-hailing services under the brand name GrabTaxi in Malaysia.

2013

– Expanded its business operation to Singapore, Thailand, and the Philippines.

2014

– Expanded to Vietnam and Indonesia. Launched GrabCar in SouthEast Asian countries and GrabBike in Vietnam.

2015

– Launched GrabBike in Indonesia to compete with Gojek. Entered logistics delivery service under the name GrabExpress.

2016

– Launched GrabPay as an online payment service and GrabFood as an online food delivery service.

2017

– Expanded to Myanmar and Cambodia. Acquired Indonesian startup Kudo to gain reach for GrabPay in Indonesia.

2018

– Merged with Uber for operating in Southeast Asian countries.

2019

– Emerged as a Super App in Southeast Asian countries.
2. The Business Model of GrabTaxi
GrabTaxi functions like every other ride-hailing service in the industry. Their business operations involve:
User enters the pickup and drop locations.

The application sends the trip request to the nearby drivers.

A willing driver accepts the request and goes to the pickup point of the user.

The user gets into the car, and the ride starts.

Upon reaching the destination point, the user pays the amount charged for the trip.
3. The Revenue Model Followed
GrabTaxi earns its share of the revenue from the charges paid by users for their rides on a per-kilometer basis. It charges 16% (Philippines) to 25% (Malaysia) of the trip charges for using their app service. The percentage charged varies from location to location.
3.1. How it emerged as a Super App?
Grab, which started as an on-demand taxi business under the name GrabTaxi has grown out to be a platform where one can hire anything that runs on wheels. The platform offers more than ten types of on-demand ride-hailing services, including taxis, private cars, bike taxis, carpooling, bike pooling, shuttle services, etc. 
The giant expanded its operations in not just the ride-hailing sector but also set foot in new business verticals such as food delivery, grocery shopping, logistics delivery, on-demand video platform, hotel booking, ticket purchasing, financial services, etc.
Thus, Grab started offering multiple on-demand services under one roof, similar to the concept of Gojek, and emerged as a super app in Southeast Asian countries. 
3.2. A look into the different services offered by Grab
a/ GrabPay
Grab launched its QR code-based mobile payment application named GrabPay in January 2016. The service is currently available in six nations of Southeast Asia, namely Singapore, Malaysia, Vietnam, Thailand, Indonesia, and the Philippines. This app is used to pay for availing their ride-hailing services, food delivery services, in-store purchases, and fund transfers.
You can use the app for purchasing on e-commerce platforms as well. Also, it devised a strategy named 'Grow with Grab's roadmap' with which Grab has forayed into providing loans to SMEs and insurance services for drivers in Singapore. 
Adding to this, GrabPay extended its financial services towards offering a post-paid and installment payment option in Singapore in the name "Pay later".  With this option on board, the users can pay for Grab services at the month-end without an additional cost.
b/ GrabFood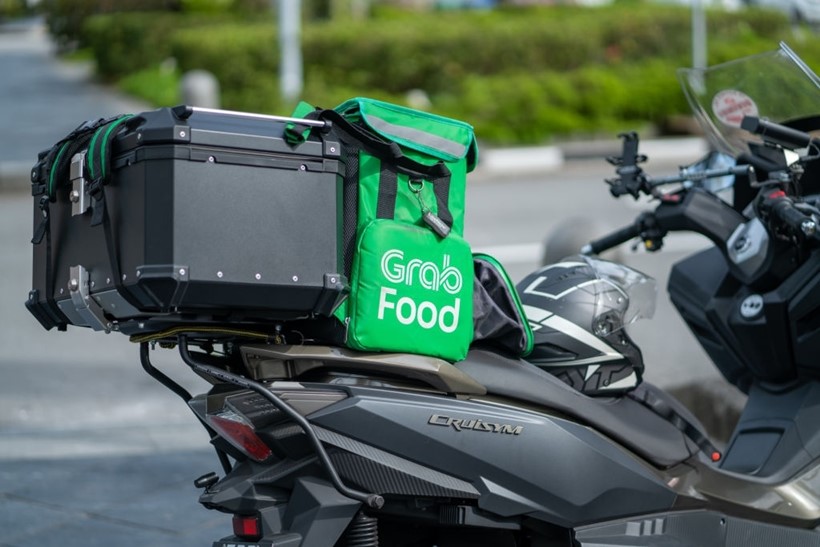 As a part of its strategy to emerge as a super app, Grab started offering food delivery services under the name GrabFood in May 2018. The service is now provided to more than 200 cities across several Southeast Asian countries and makes use of GrabPay for checkout. This sector has given a chance for Grab driver-partners to double their income by becoming GrabFood delivery partners. Also, it made use of the cloud kitchen concept to expand its operations in the cities it serves.
c/ GrabExpress
Following the success of GrabFood, the giant launched its grocery delivery service GrabExpress in July 2018, in collaboration with the Southeast Asian grocery delivery service provider, HappyFresh. The users can choose the groceries they need from the range of products listed on GrabExpress. Similar to GrabFood, Grab driver-partners are chosen for grocery delivery in GrabExpress as well.
3.3. Growth Hacks to learn from Grab
Grab was able to expand its operations to various business verticals due to the techniques it uses to retain their customer base. Here we have listed the learnings one should gain from the trending super app Grab.
Customers see the service provider, i.e., Grab, as the go-to place for all issues occurred while obtaining the service provided by the platform. Even though Grab does not directly employ the drivers or delivery partners, they take as much responsibility as possible for problems related to them. 

Though many businesses have stopped using word of mouth (WOM) to promote their brand, Grab made maximum use of it by leveraging social media and email marketing tools. Every quarter, they run online and on-ground surveys to track the WOM among its users. 

Going hyper-local is their primary strength. They focus on brand awareness and offline marketing campaigns to engage local users. They modify their service or collaborate with local service providers to provide an enhanced user experience. 

The giant is exceptionally responsive to its customers not just to their problems, but as a brand. Thus, users turn up to brands that listen to them and take care of their issues. 

One of the key USPs of Grab is user safety. Also, it puts a lot of effort into ensuring the quality of the services provided. They partner only with professionals to offer the services listed on their platform.
4. How Much Does Grab Taxi Cost?
The cost to build an app like Grab depends on multiple factors which are very customizable. So, the final price of creating an app like Grab can vary in an extensive range.
To count the price of the project, it should be divided into compartments such as:
Design of the App
App Platform (Android/iOS/Hybrid)
Development of the Backend
Web Development (Included or Not)
Project Management
Quality Assurance Tests
It is impossible to speak about the cost of a mobile app at a fixed universal price. The price of these factors mentioned above also varies as per the app development project's complexity and needs. The cost of developing an app like Grab could range anywhere from $35,000 to $100,000.
5. What Are The Best App Features of Grab Taxi?
Before learning how to make an app like Grab or even figuring out the cost of building an app like Grab, you need to understand the digital taxi app solution. The Grab taxi app consists of:
App for Passengers – where anyone can conveniently order a ride.
App for Drivers – the app for drivers who offer ride service.
Administrative Dashboard Panel – the control web panel to manage drivers and orders.
Further, we explore the best app features of each of these digital product modules.
The Basic Features of Grab Passenger App Are:
Registration/Login
Specify a pick-up and drop location
Tracking Driver's Location in Real-Time
See the Ride Price Before Ordering
In-App Payment
Push Notifications
Feedback and Reviews
Booking History
The Basic Features of the Grab Driver App Are:
Quick Registration/Login
Unique Driver Profile
Live Tracking & GPS Map
Set Availability
Track Payment
Accept/Decline Ride Request
Push Notifications
Ride Log (Past/Current/Future)
Grab Taxi's Admin Web-Panel Features:
Create Sub-Admins
Multi-Level Admin Access
Complete Dashboard
Driver/Passenger Management
Analytics & Reports
God's Eye View
View Transaction History
Block Driver/Passenger
Add/Edit/Delete Various Profiles
Manage Payment Accounts
6. How To Build An App Like Grab?
Now that you know what the best app features to have in a taxi app similar to Grab are, it's time to learn how to build an app like Grab.
Step 1: Find The Right App Development Company
If you don't have an in-house app development team or your team is insufficient in either manpower or skill, you could choose to outsource to a trusted tech partner. So, the first step is to find an excellent app development company that knows how to create an app like Grab.
Step 2: Choose The Right Resources Of The App Company
Let's say you found the best app development company. Now, any good app development firm will have a large resource pool, more than you need. Hence, building the right team from the resource pool is the next big step.
Being a non-technical founder, interviewing technical personnel could feel intimidating. So, a good practice would be to interview the right project manager, hire a top official or the CTO of the company for this task, and manage your project.
Step 3: First Get The App Design Ready
Once you have your team, the next step in Grab taxi app development is the app's design. Once you've decided on the look and feel of the app and all its screens, the designers will work on them and forward the final version ahead for development.
Step 4: Back-end & Front-end Development
The most prolonged and most significant step in this process is the app development itself. To be specific, the back-end and front-end development of the app. Two teams of developers simultaneously create the back-end and the front-end of the taxi app like Grab.
Step 5: Testing The App
Once the Grab taxi-like app of yours is ready and functioning, it's time to test it thoroughly. Several other tests are done to ensure that your taxi app is working perfectly from start to finish.
Step 6: Launch & Updating
Once the tests and reworks are all done, it is time to launch the app into the market. Usually, the app development company will launch it for you onto app stores like Google Play Store and Apple's App Store.
Now the next and final step is to keep innovating and bringing something new. A business is only good if it stays relevant. So, your app should continuously be updated with the latest technology, app design, and features.
7. Conclusion
Grab has scaled up as a super app by setting foot in almost all business verticals after gaining a strong user base in the ride-hailing industry. You can also expand or start your own business by following the strategies of Grab.  
All you need is a Grab clone app that can be personalized according to  your business structure. With an on-demand app on board, you can bring all possible business that can be taken on-demand under a single roof. Several app development companies offer these clone apps, along with customization services. Choose the company of your choice and establish your brand as a market leader in the on-demand industry by developing a super app like Grab.