Case Study: Unveiling The Success Of Tinder
For the romantically unattached, the first few weeks of a new year are peak cuffing season. Cuffing, a pragmatic tradition in which single people try to find a temporary partner for the dark winter months, is also big business for dating apps. This year, the pandemic has added a dash of extra urgency. Cooped up, bored and lonely, user interactions on dating apps have soared over the past nine months. Swiping on potential romantic interests is one of the few activities unaffected by lockdowns – hence, become a huge opportunity for entrepreneurship. 
In this case study, let's go to explore the intelligence behind the star of the dating show – Tinder:
The design tricks Tinder pulls out to the market.

Branding tips to promote your dating app.
1. What is Tinder?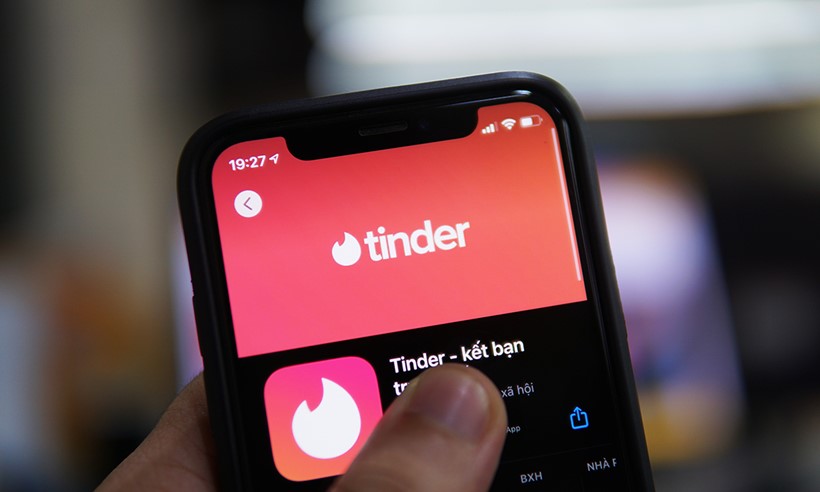 Tinder is a mobile dating application that matches prospective partners with one another through a novel interface and interaction design. Users of the app are presented with potential dates made up of suggestions from their friend's social networks and other people using the service from the surrounding locale. 
After viewing a profile the user can either swipe left, dismissing the potential partner, or swipe right, suggesting interest in starting a conversation with the person. If the other person also swipes right on that user during their time using the app, the two people are "matched" where they can start a dialog, coordinate a date, etc. 
When a user opens Tinder, the app uses their last known location along with information regarding shared friends (via Facebook), interests, and networks to generate potential matches. Therefore, the more a user engages with Tinder, the better the app's potential matches become.

2. How successful is Tinder?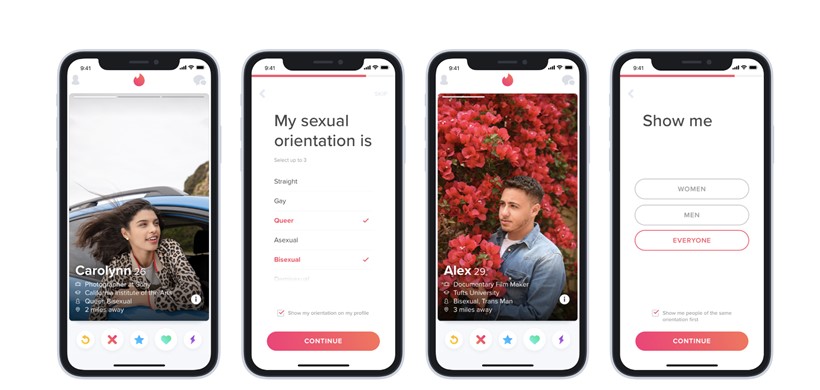 The number says it all.
Regarding the financial/share performance of Tinder, it reported a record 3bn "swipes" in a single day in the second quarter of 2020. Shares in parent company Match, whose subsidiaries also include Hinge and OkCupid, traded at a record high in mid-December as it joined the Nasdaq 100. Rival Bumble has taken the opportunity to reportedly file for an initial public offering.  
Given the number of dating apps, it is a wonder there are any single people left. Around the world, the most popular include Badoo and eharmony but those with particular requirements can find niche sites like Christian Mingle or countryside-focused Muddy Matches. Clowns alone have their choice of two tailored apps: Clown Dating and Clown Passion. 
Facebook is also trying to muscle its way in, on the strength of its 2.7bn user base.  In the US, however, Tinder remains the app that defines online dating. Launched in 2012 in a start-up incubator backed by IAC and included in Match when it was spun out as a standalone company, it has driven its parent company's growth. When Match listed in 2015 it priced its shares at $12 each. They now change hands for $153. 11m Number of Match subscribers. 
More than half use Tinder Success is down to Tinder's relatively simple set-up. The company says that it dropped its Elo score, an unnerving system that rated user attractiveness based on how many people liked their profile and then showed them equally popular users. But it still matches on proximity and encourages users to swipe yes or no based on appearance rather than pretending to care about a date's hobbies or interests. 
The result is that shares in Match now trade at 70 times expected earnings, according to Refinitiv data. To warrant that high it must continue to add paying subscribers when life returns to normal. Tinder, which accounts for more than half of Match's 11m subscribers, has an offering that should do the trick: a subscription level that allows users to see who likes them. This lure has helped Tinder convert free users to subscribers. 
3. Breaking down the formula of Tinder's success
3.1. App Design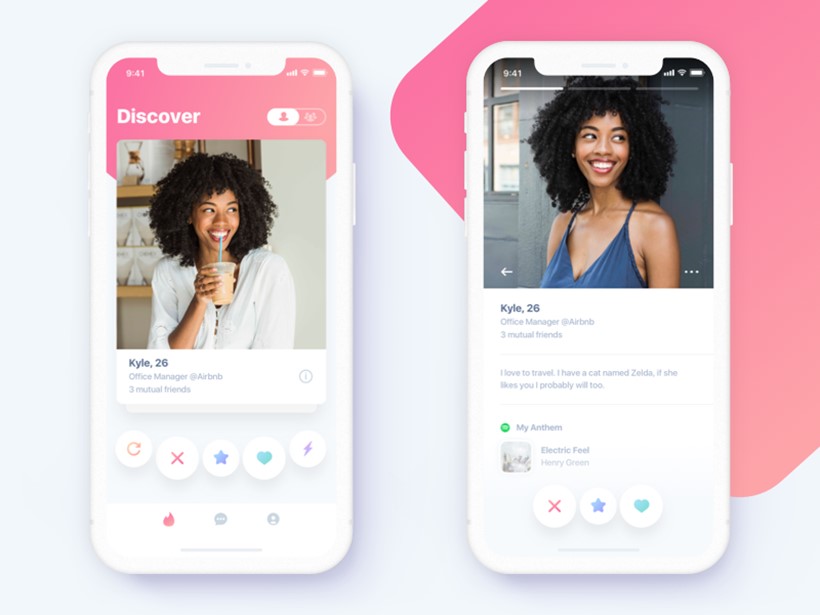 – Efficiency
When Tinder team developed the Swipe Right, they were probably thinking about the quickest way for users to get from Point A to Point B (seeing their matches). I would encourage all product designers to approach their user interface from a place of making things easier and more intuitive for your users. If the design, action, and flow are all based on what will be easiest and the most natural, users will stay on the app longer and engage with it more – and more frequently. At the same time, the app also has the buttons so that users can choose to tap to "Like" or "Nope" on a potential match. This means that there is minimal user education necessary. Gestures can be faster and more pleasurable, but Tinder wants training wheels when dealing with millions of people.
– Gamification
This is another way to make sure that users are having fun with the product, whether it's helping them find a job, learning how to invest, or study. While Tinder's ultimate goal is to help connect people with matches and develop meaningful relationships, the team wanted to make sure that it was still fun to use – both to take the pressure off and to make sure that users continue to have a good experience while they're on the app.
– Simplicity
Tinder constantly makes small tweaks and updates to the interface to further streamline and simplify – this includes both the parts of the app that users see and interact with directly, as well as the infrastructure that powers the app itself. A lot of iterations are left on the cutting room floor. Since Tinder has users all over the world, we're always looking for ways to make sure the Tinder experience translates well, and is intuitive, simple, and fun.

3.2. Branding & Marketing
– Personalized Attention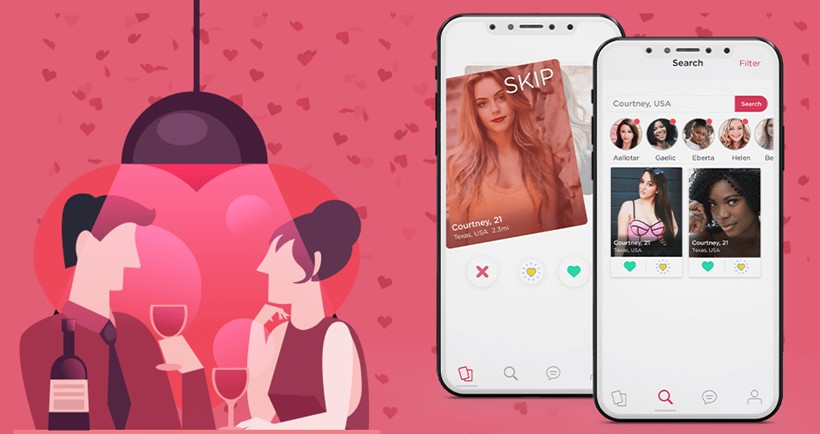 Investing in online advertising, great content marketing, and branding are all worth it – but if you're just launching your brand, it may be better to target your audience more specifically. 
For Tinder, their success started, arguably, by paying for a USC student's birthday party, making it bigger and better than she could have expected, all in exchange for putting a bouncer at the door who refused to let anyone in unless they downloaded the app. They also went into coffee shops with lots of people in their demographic (20-30 year olds) and "talking loudly about the app."
The take-home on this? Don't discount the tried and true methods, especially when you're first starting out. Marketing is mostly about trends, but if it gets feet in your proverbial (or digital) door, it's worth the investment.
– UX Design
There are a lot of dating apps, websites, and services. The industry itself has been around nearly as long as civilization and the concept of marriage itself – there has always been a "busybody" in every social group that advised parents as to the best pairing for their children. 
Note, however, the evolution: while at the dawn of matchmaking, the best user experience interacted directly with the parents of the eligible young people, over time it has changed to be directly interactive with those who are seeking partners. With the advent of the internet and smartphones, the human component of the UX has all but entirely been removed.
Tinder has proven that, in addition to there no longer being a need for much human guidance, there is no longer a need for a hefty website, and users no longer tolerate long lapses in time between contact. Tinder has succeeded, in short, by being the first to recognize that today's eligible singles are consumed with all of their other responsibilities and pastimes, and no longer wants to have to check an inbox and wait days for a response.
Tinder has succeeded by recognizing the need to expedite the entire process. If you want your brand to succeed, notice these same trends within your own industry. How can you make purchasing faster? How can you make your interface more engaging and easy to use? How can you be less stressful than your competitors?