An Insight into the Technology world.
Analysis and Insight from Savvycom Team.
Every dollar invested in CRM software development gives nine dollars in profit. However, this is true only if the integrated system meets the needs and specifics of a particular business, which does not always happen: 70% of CRM implementations fail. The main reasons for most failures are the desire to spare and the wrong approach to development. But no worries. We will help you survive with this article.
1. What Is A CRM Software?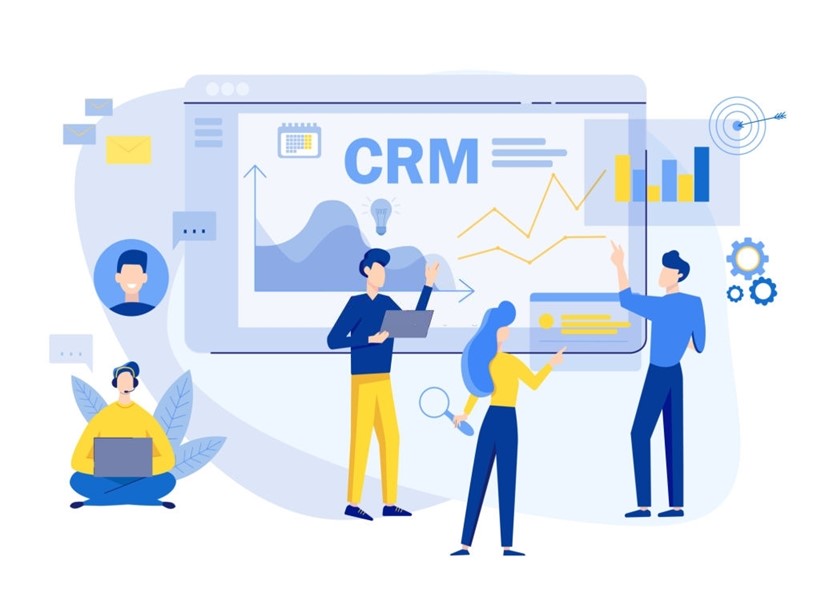 Customer relationship management (CRM) is not an approach that appeared just a couple of years ago. Any business is based on interactions with current and potential customers. The constant question of all times is how to store and analyze customers' data better to provide them with better services and get bigger revenue. In 2020, CRM software which keeps and analyses information on your clients and target audience is an answer. 
In addition to just categorizing customer data and giving support managers convenient access to the database, CRM software could become an automated marketing tool and cause customer retention as well as sales growth. 
Fun fact: Both custom and non-custom CRM software market is likely to become $35 billion worth by 2023. At the same time, only 47% of companies have a 90% ready-made CRM adoption rate, while most of those who made a choice in favor of custom tools remain fully satisfied.
2. Benefits Of CRM Software Development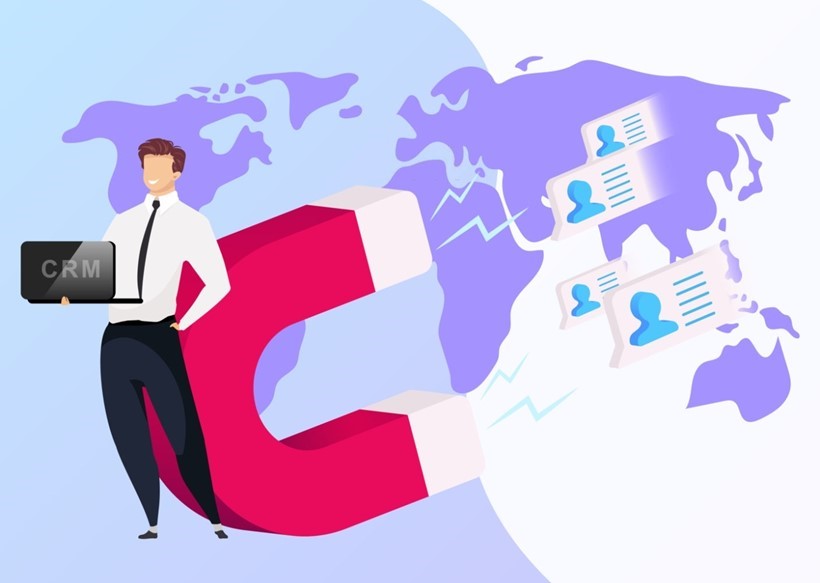 There are some key CRM system benefits:
Workflow automation:

The user journey of your target audience representatives may consist of several specific stages. The same is fair for customer retention. CRM systems could automate marketing, analytics, sales, customer support, delivery notification, and billing tasks and save your money.

Centralized data aggregation and editing:

CRM software gives you full control of what is happening inside the company on the digital level. Besides that, CRM allows you to work with databases in the format that is generally accepted in your company.

Customer insights analytics:

Want a second wind for your business? Can not figure out at what stage you lose customers? To solve these problems, you need a tool to explore your customers' insights. Yes, CRM systems will help you filter out general customer data, such as geography, age, order quantity, and even a combination of filters or features of customers.
---
3. CRM Software Development Stages
3.1. Pre-development stage
Before you start developing a CRM system, you need to pass the preoperational stage. It is extremely important to pay full attention to key CRM-question about its goals, your digital requirements, and functions. 
List CRM project requirements on the very first brainstorming session and then encourage designers and developers to stay in constant contact with your consulting team to get better workflow insights.
Commercial goals:

Your business has its market strategy and goals. Find out how the company's revenue should grow due to the CRM system implementation. Mind that there are various approaches to how to use the system. Some software help to reduce costs by automating services, the others are aimed at forming a new company strategy based on analytics.

Legal restrictions:

There are always some regulations behind each commercial activity. Sometimes, the privacy policy will not let you collect specific information on your customers or employees. If you work in a highly-regulated niche and don't have that many ways to promote products between existing customers, reflect it in the project requirements document.

Quality requirements:

List principal features of your CRM like work speed, secure functions, and integrations with existing databases. If you want your CRM to meet standards such as ISO, FDA, or ASTM, write it down.

Defining CRM class:

Customer relation management software is addressed to solve different types of issues. It is not necessarily that you need an all-inclusive hybrid. However, you've got to decide in what fields you are going to use the tool. Generally, there are 4 of them: operational, analytical, communication, and strategic ones.

Functional requirements and Software Requirements Specifications (SRS):

Name all of the CRM software target groups and try to describe the way they are going to interact with it. In order to create a tree of functions for the CRM-part dedicated to each company department, collect all of their current task types. Remember that each of your employee types has his or her own user story. Look at the tool from the customer perspective too and add other features to your project.

CRM system estimates:

On this stage, you'll probably need to find your team members including developers, a designer, and a project manager. But it is also an advantage to have all those people from the very beginning. Developers and others help you to define tasks and critical paths, estimate deadlines and budget, as well as create a project schedule.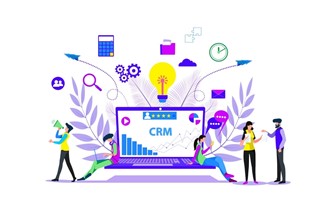 Build Your Custom CRM With Savvycom?
Our team can help you with the development of your application. Contact us to get a free initial consultation regarding your project and its estimation in terms of cost, timeline, and needed technical talent.
---
3.2. Development stage
As mentioned above, in the preoperational stage, your task is to figure out what exactly you need inside the CRM system, what income you'd like to get from its implementation, and who is going to use it in your company. When your answers are ready, now go on to the development. The CRM software building looks as follows:
Stage 1: Design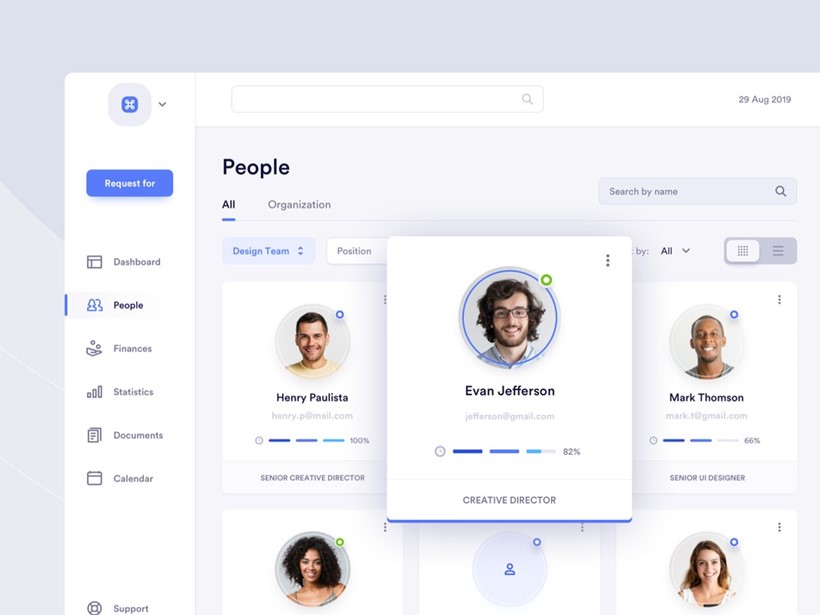 When you are speaking about the CRM system design, you don't mean attractive visual features, but mostly the UX part. Depending on how special your business is, the solution can be tricky and time-consuming or univocal and straightforward. Make sure that you've hired a skilled designer with an appropriative experience. 
The functional design concept should be developed and approved first. Then comes UI design. You've completed the stage if you have a workflow scheme, a description of functional processes, a user interface elements library, and a working prototype from your designer. 
Stage 2: CRM Software Development and QA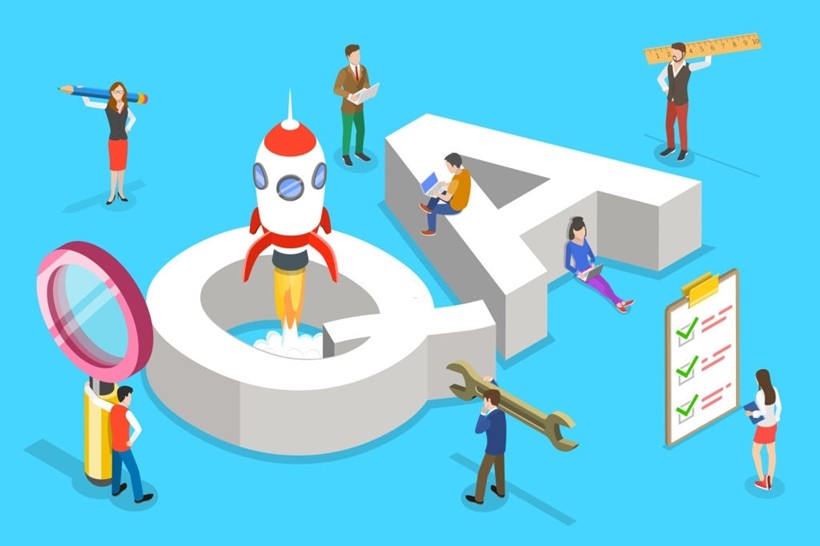 Present the design, prototype and workflow diagrams to your development team. On this stage, they will have already chosen the framework to bring the design to life. They need to approve deadlines and project road maps. Then building a software architecture and coding are taking place. 
The testing stage consists of the software presentation for the consulting team from the target company's departments and load testing conducted by QA. Mind that most CRM systems have several apps designed for different types of workers. They are connected to a single database and have functional linking.
---
Stage 3: CRM software launch and monitoring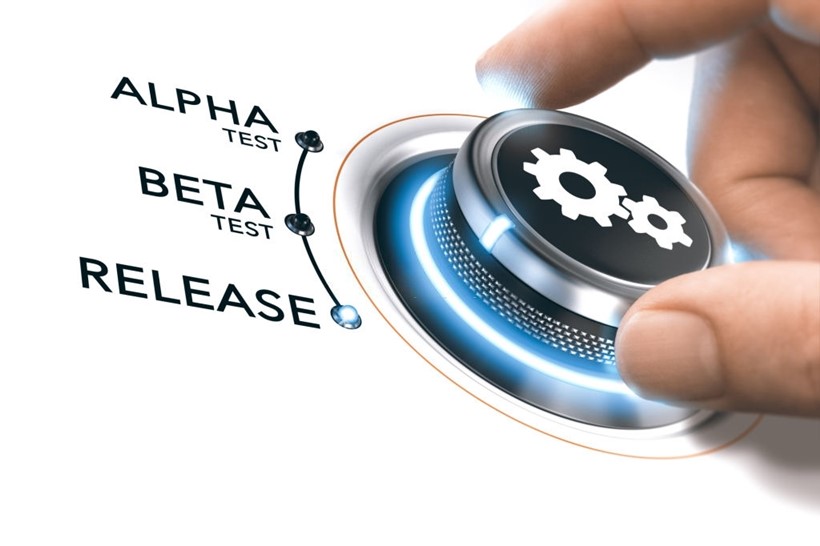 CRM software launch starts from app deployment. To implement a new system in the workflow, you need time. Part of the time is spent on database integration, another part will be required for the program to be installed on all devices of your staff as well as to teach the staff how to use it. 
When the system starts working, it's important to start learning how real people behave inside it. Some functions may be useless, and some may be missing. If you want to create your own CRM as a truly effective product for business automation and management, constantly study user behavior and continue product iterations.
4. How To Choose A Tech Partner For Your CRM Software Development?
Not every company has a digital department that is ready to handle CRM software development. And even if the department exists, it may be overloaded with other tasks. Remote technology team hiring is a good idea of how to save money and get the solution in time.
Here, we'd like to list some tips on how to select a CRM development partner:
Pay attention to the questionnaire:

The easiest way to determine professionals is to pay attention to the questions that you are asked by the digital solution provider. CRM building is a very complex task. It is possible to estimate your CRM development costs only after getting acquainted with your business goals, technical requirements, features of business processes and customer service practices. If you are asked just a few general questions, it is at least suspicious.

Check portfolio:

Don't worry if there is no CRM system in the portfolio of the company you like. In fact, CRM software is difficult to show. In addition, projects of this type can be protected by trade secrets. Pay attention to the technical complexity of the solutions that are presented in the provider's portfolio.

Look for reviews:

Search for information about the company on the Internet. Perhaps the developers do not publish negative reviews on their website. If you have time, find the contacts of their previous clients and ask them a few questions about cooperation with your potential developers.
---
Mind the geographical region:

Software development in Eastern Europe is cheap. But you need to consider that for successful cooperation it is better to be in the same time zone with a remote team. Another problem may be the language and cultural barrier.

Speak with your future team:

Do not sign a contract without getting acquainted with your future employees. Especially if you are going to curate the development process and actively participate in brainstorming. You must be on the same wavelength as these guys.

Ask about additional services:

Developing a custom CRM solution is only part of the job. Software alone cannot bring you money. Apps need to be installed on your managers' computers. You will also need to adjust the system, taking into account the experience of your managers. Will the company you turned to do all this? Learn that in advance.
As a top tier technology service provider in Vietnam, Savvycom has helped more than hundred  businesses in the world reach aggressive growth with our CRM software solutions. We equip our CRM systems with top-notch technology, innovative functionalities and support from our honored partners: Apple, Amazon Web Services, and IBM.