How To Write a Top-Notch Press Release for Your New Mobile App Launch
Let me guess! After a long process, from conceiving an idea of researching the app costs to hiring your team of developers, your dream app has finally come to life. Then Congratulations! You're now halfway through the journey!
According to Business of Apps, around 143.6 billion apps were downloaded in 2021. Unfortunately, some (if not many) of these apps will soon fall into oblivion, no matter how brilliant they are. If you don't want your precious brainchild of an app that takes you months of hard work to go unnoticed among thousands of other apps, then make sure that you do a fantastic job promoting it. Getting media attention to your new app with a press release is a great way to start.
A press release is a cost-effective and commonly used tool for companies to generate media coverage. In this article, we will find out easy steps to writing an awesome press release, how to submit & distribute your press release effectively, and learn from the proven examples from big brands. 
1. What's a Press Release?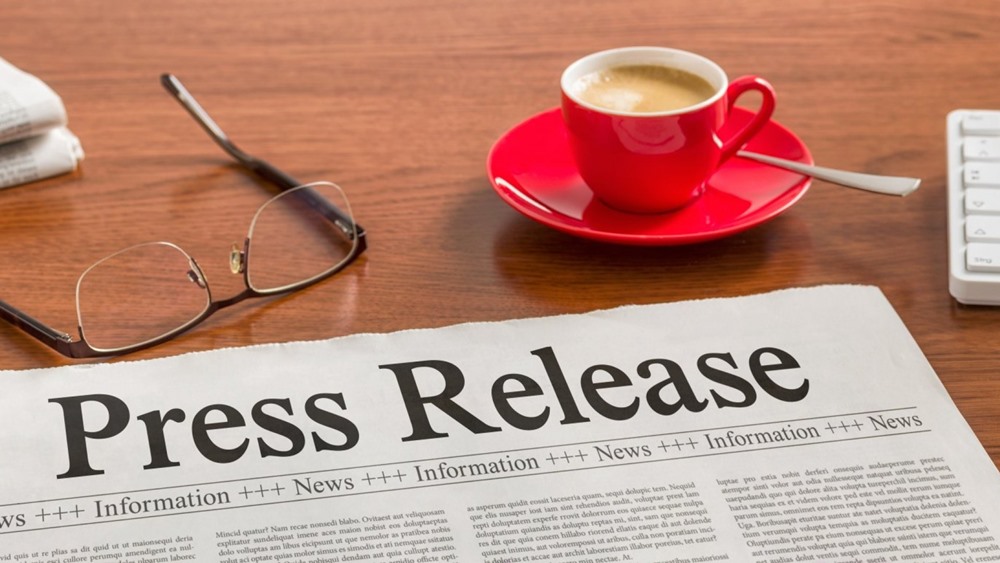 "A press release is an official statement delivered to members of the news media for the purpose of providing information, creating an official statement, or making an announcement directed for public release. Press releases are also considered a primary source, meaning they are original informants for information." – Wikipedia
In short, a press release (sometimes known as a news release) is a concise document that informs the press and other media sources about something noteworthy you've done. It's usually provided to journalists and editors, who might utilize the information to generate a news story.

2. When Should I Write An App Press Release?
As defined above, press releases are used to let the public know of major company announcements. There are numerous opportunities for writing app press releases and distribute them on the wire. Here are some examples:
| | | |
| --- | --- | --- |
| App launches | Industry firsts | Sharing original research findings |
| User acquisition milestones | Winning awards | Partnerships |
What News is Press Release Worthy & What Isn't?
It'd be a complete waste of time writing and sending a release that is not newsworthy. Ch
anges happen to your company from time to time but unless they have a particularly significant impact, they do not require a news release.
Below are a few points to consider before you decide your news' press worthiness:

3. How To Write A Perfect Press Release?
3.1. Press Release Format
"For Immediate Release" and Contact Information are at the top.

Summarizing the news in the title and italicized subheading.

News location and news peg in the opening line.

Adding context and additional information in two to three paragraphs.

Bulleted facts and/or figures.

Description of your company at the bottom.

Three-pound symbols (###) at the end to signify the end of the release.
You should format a press release in a straightforward, newsy manner so that a journalist who might write about it can envision it as an article on their news site.
Here are the fundamental components that each press release should include: 
Your contact information is located in the upper left corner.
The heading "For immediate release" is on the top right corner.
A headline that quickly sums up the announcement.
Your company's location is stated in the press release's first sentence.
A quick bio about your company at the end of your press release.
You might also want to add "###" or another symbol to let the journalist know the release is over. In the past, this stopped harried journalists from waiting or turning the page for more information when there was nothing else. However, this custom is still followed and held in high regard today.
Next, move on to the press release's body:
The first paragraph should state the announcement along with some background information about your company and what it does.
The next two to three paragraphs should explain the "why" behind this announcement using quotes from a company representative or business executive.
The last paragraph should be an "About Us" section explaining what your company is and the products/services it offers.
In this example, a fictional advertising company called Catbrella Inc. issues a press release to announce that it has just attracted its 10th Twitter follower after two years of paid social media efforts.

3.2. How to Write a Press Release: Step-by-Step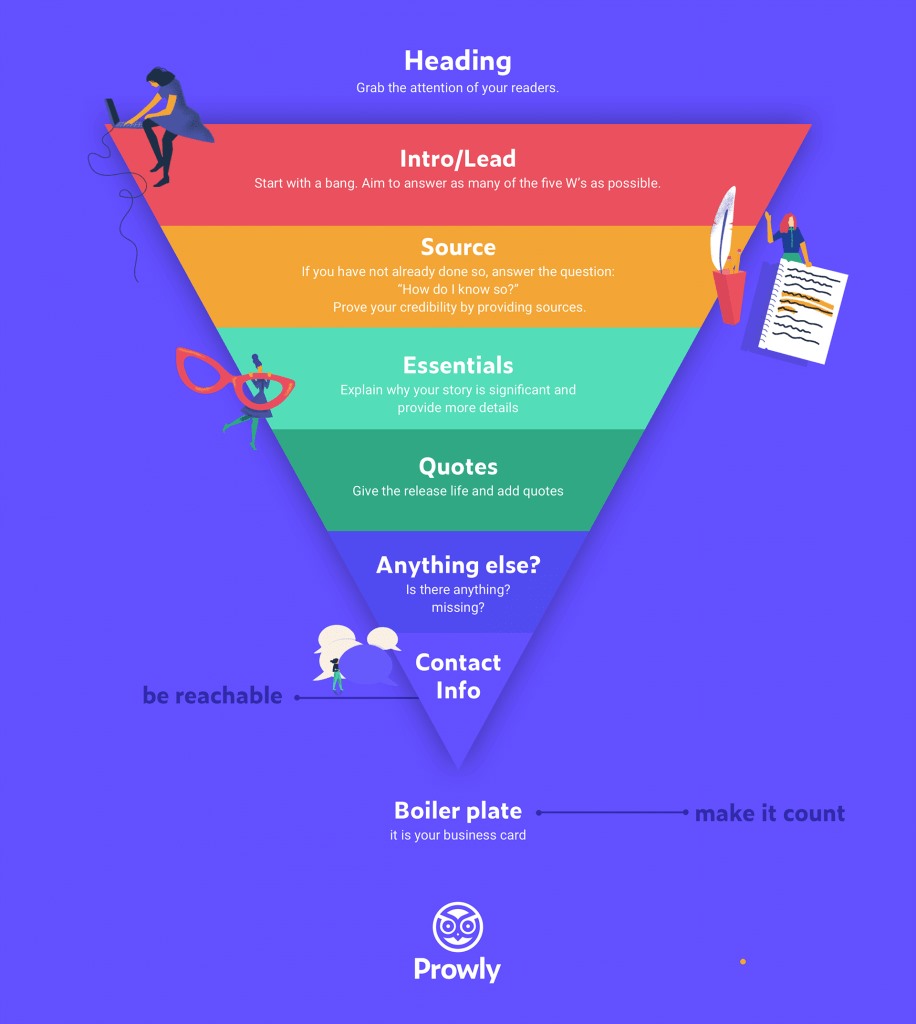 Source: Prowly
Writing a press release to announce significant business news can help businesses grow, but doing it properly is equally crucial. Here is a step-by-step guide on writing a press release like the one above.
Write a catchy headline
It's time to put your announcement into words so that you can share it with your followers, industry, and community.
The headline is the first step in preparing your press release for success, just like when writing the ideal blog post title. You only have one line to work with, which can be intimidating, but carefully choose your words to create an alluring headline.
The following advice will help your headline stand out:
Use action verbs
Be specific
Keep it short 
Most importantly, make it enjoyable: Take the time to write a compelling headline. Keep in mind that reporters receive dozens, if not hundreds, of releases each day.
On the other hand, consumers constantly see hot news on their timelines. Therefore, your headline must be captivating enough to draw them in.
Convey the news value to the press
Give readers a reason to care about your press release if you want it to be newsworthy. 
Using the reverse pyramid formula when writing your press release is an excellent way to ensure this: The order goes from the most important to the least.
While the mission of the first paragraph is to explain what, who, when, and where (what the news is about, who is involved, when and where it happened), the second paragraph of your release should cover the why (why it is important). 
Reporters only need the facts that will enable them to convey your story to someone else from a position of authority; they don't have much time to sift through details and fluff background information.
After these sections, there shouldn't be any additional, crucial information covered because the readers might skip it.
Offer a tempting quote
After you've set the scene, it's time to bring your details to life with a quote that reporters can use to contextualize your announcement and illustrate how it affects the given industry, customer base, and landscape.
Quotes from key stakeholders in your enterprise such as your executive team, project leaders, or those directly impacted by your announcement are ideal.
Citing important figures and authorities emphasizes how vitally important your development is. The selected quote should shape your narrative and highlight the announcement's main point.
Don't feel pressured to quote all 25 people involved in the acquisition or ask everyone in your office for their opinion. Select one or two spokespeople, and focus the quotes around their distinct viewpoints.
Provide valuable background information on the subject
When writing this last paragraph, remember that the reader should already be familiar with the crucial information they require regarding your announcement.
Here, provide details that strengthen your story, such as unique or noteworthy ways your company developed the project or announcement at hand. Or, if appropriate, discuss the potential future implications of your announcement.
Utilizing newsjacking is yet another effective way to enhance the value of your press release. Relating your press release to a current event increases its value to the journalist and reader.
Summarize the "who" and the "what" in a boilerplate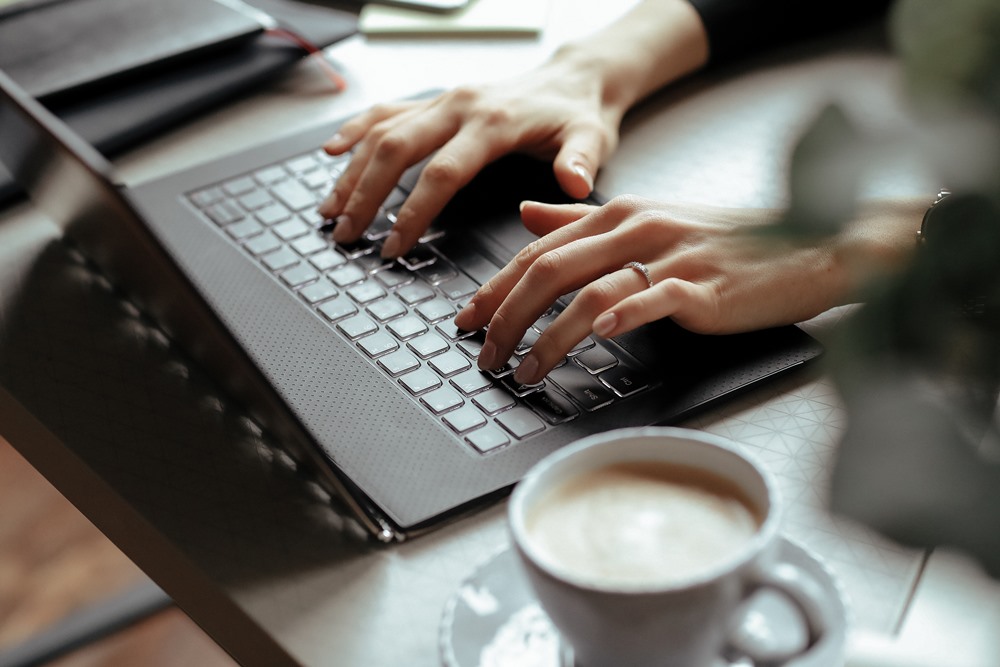 In case you're still wondering what to expect when writing this type of content, let's take a look at the major benefits of press releases.
Reporters frequently complain on Twitter about press releases that fail to adequately describe what the company does or what the announcement is actually about. 
Describe what your business does in simple, straightforward language and attach a link to your company's website.
If you cite data, include a reference link to the data source, make sure to give each name in the release the associated title and company as well. 
Ask a coworker to read the release without context so you can remain truthful on this front, then ask them to report back the details. Get back to the drawing board if they forget the who, what, or why.
Looking For a Trusted Tech Partner?
We'll help you decide on next steps, explain how the development process is organized, and provide you with a free project estimate.
4. Basic Rules For Writing An Awesome Press Release
Here are some key things to keep in mind when writing press releases for maximum media coverage.
4.1. Newsworthy Content
A survey by Muck Rack and Zeno Group revealed that only 3 percent of journalists in the world reported relying heavily on press releases for finding new story ideas, as opposed to a remarkable 49 percent who claimed to "not rely on them at all".
It appears that your press release might as well go unnoticed like hundreds of other stories being pitched to the busy journalists, so before all else, make sure you have a story that piques their interest. Having a shareable story that's likely to be picked up – that's half the battle.
4.2. Target Audience in Mind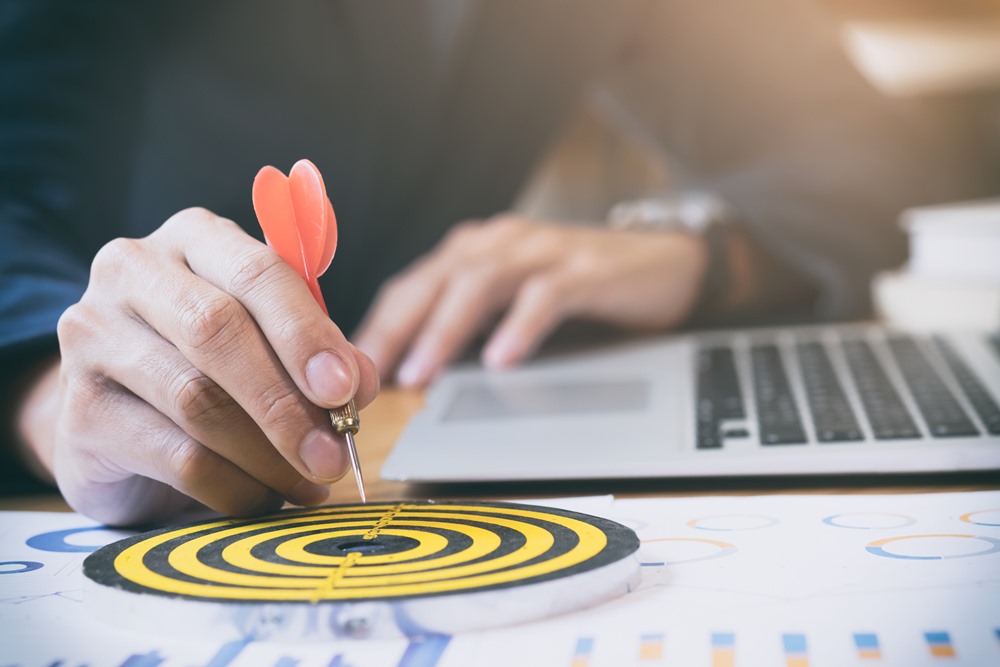 Knowing who your audience is will help you make informed decisions on organizing ideas or what types of material you use to support your points. Putting yourself in the audience's position allows you to finely adjust your content to their interests, thus increasing the odds of your earned media coverage.
However, one crucial thing to consider is the interest alignment of your own target audience and your publication's audience. If the magazine chooses to publish your story, then it will also be viewed by its audience. This means that your press release has to bring value to the audience of your publication as well.
4.3. Write in Third Person
The standard writing approach for press releases is writing in the third person. Use third-person pronouns as if you're telling someone else's story. Only use the first person for quotes from actual people.
4.4. Keep It Short & Simple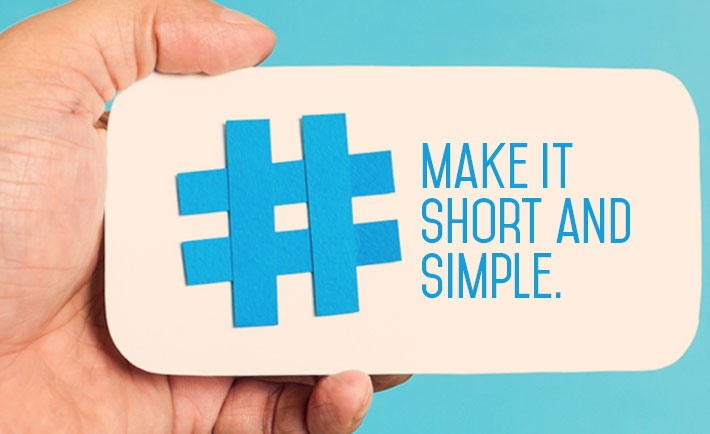 The ideal length of a press release is around 400-600 words. Write it too short, and you might leave out important points in your story. On the other hand, if your article is too long, chances are the readers won't finish it.
Resist the temptation to include every piece of information possible. Things like your company background or other additional details can be included in the boilerplate at the end of your article.
4.5. Keep Your Reader Interested
Emphasize what your company has done (or is doing) instead of focussing on its future plans. Try to use the present tense to vividly describe the situation and instill a sense of excitement.
4.6. Avoid Redundancies & Clichés
As mentioned above, a press release should be succinctly written, so every word in your writing must be there for a reason. Redundancies and clichés unnecessarily prolong your report without adding any value. When editing your article, look for the redundant phrases you might have overused and replace them with new, creative ideas. 
Online cliché and redundancy checks like ProWritingAid or Cliché Finder can be of great help.
4.7. Back It Up With Statistics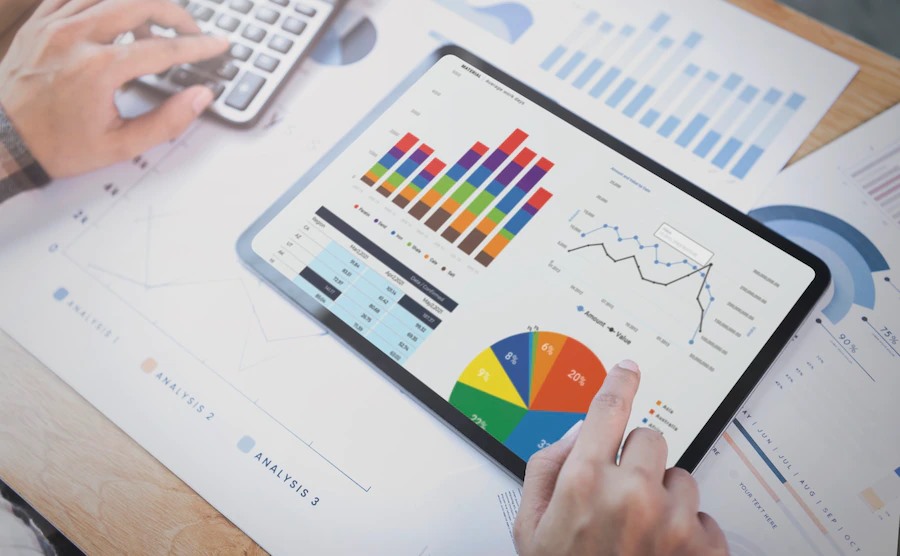 Your release should be a presentation of facts rather than a series of biased remarks. Use relevant statistics to support your claims. Select interesting statistics if possible. These statistics should come with proper citation to ensure their credibility.
4.8. Include Imagery   
Images help readers visualize what the release is talking about. Points to consider when selecting a picture are its relevance to the main content, quality, size, and ownership (if it does not belong to your company). You might even want to go as far as to create your own infographic that supports your writing. According to the Muck Rack and Zeno Group survey, 49 percent of journalists said they would be more interested in a press release if it contained an infographic.
4.9. Don't Forget Your Boilerplate and Contact Details
Add your business boilerplate at the end of your release, briefly describing your company within a short paragraph. You can also include your company's highlights such as recent awards, unique cultures, or social impact if possible. Then put in your contact information if the journalists want to get in touch with you or simply want to check your credibility.
5. Press Release Examples To Learn From Big Brands
Here are creative press release examples from Apple, Google, and Microsoft that you can't ignore.
5.1. Apple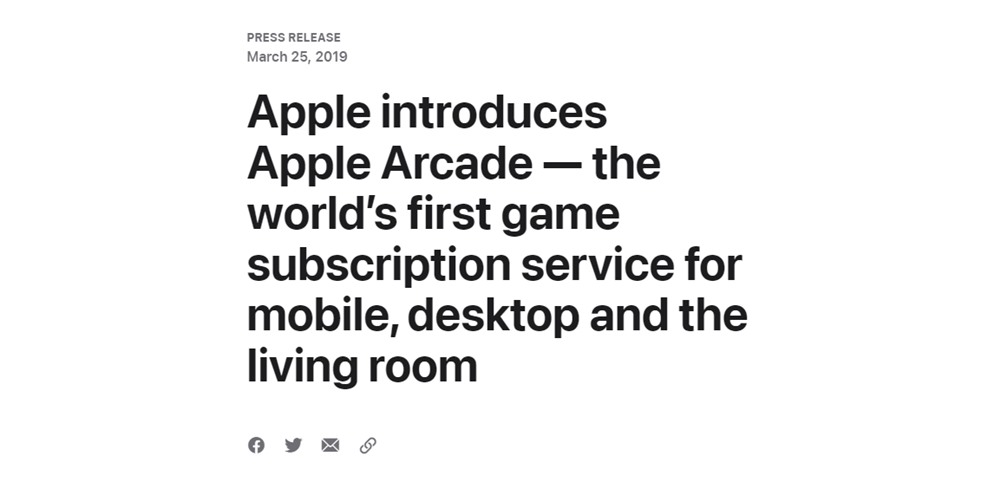 Service Launch Press Release from Apple
What can we learn from this press release?
The headline gives an overall "definition" of the new service.
The introduction provides all the key points of the whole press release.
Apple includes a video that highlights the new service of their product.
5.2. Google

Acquisition Press Release from Google
What can we learn from this press release?
The headline is straight to the point.
Relevant quotes from company executives are added throughout the story.
The whole press release is short and concise.
5.3. Microsoft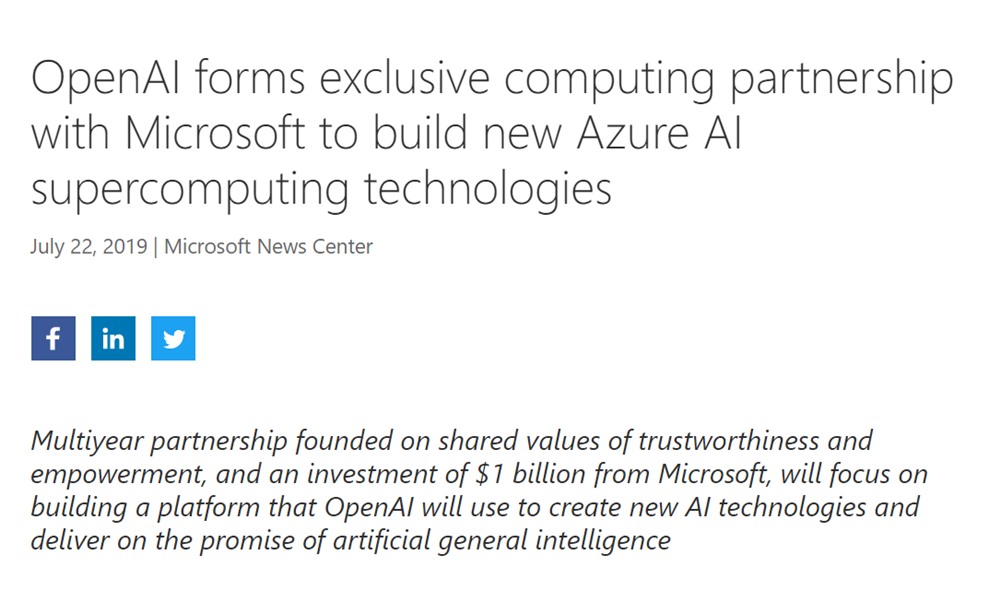 New Partnership with OpenAI Press Release from Microsoft
What can we learn from this press release?
The headline covers every key point.
The major agreements are presented in bullet points, which makes it clear and easy to follow.
It explains the context of the partnership and provides a relevant picture and quotes.
6. How To Submit & Distribute Your Press Release
Now that you've done writing your press release, it's time to move on to the next step: Submitting it to outreach such as journalists, bloggers or influencers.
Basically, there are two main ways to submit your press release:
Self-submitting
Using a press release distribution service.
6.1. Self-submitting to Media Outlets or Influencers
This method is often used by startups or small companies running on a budget and wanting to save money.
If you choose to submit your story this way, you'll have a lot on your plate. But don't worry, we will walk you through this process step by step.
Create a List of Outlets to Submit Your Press Release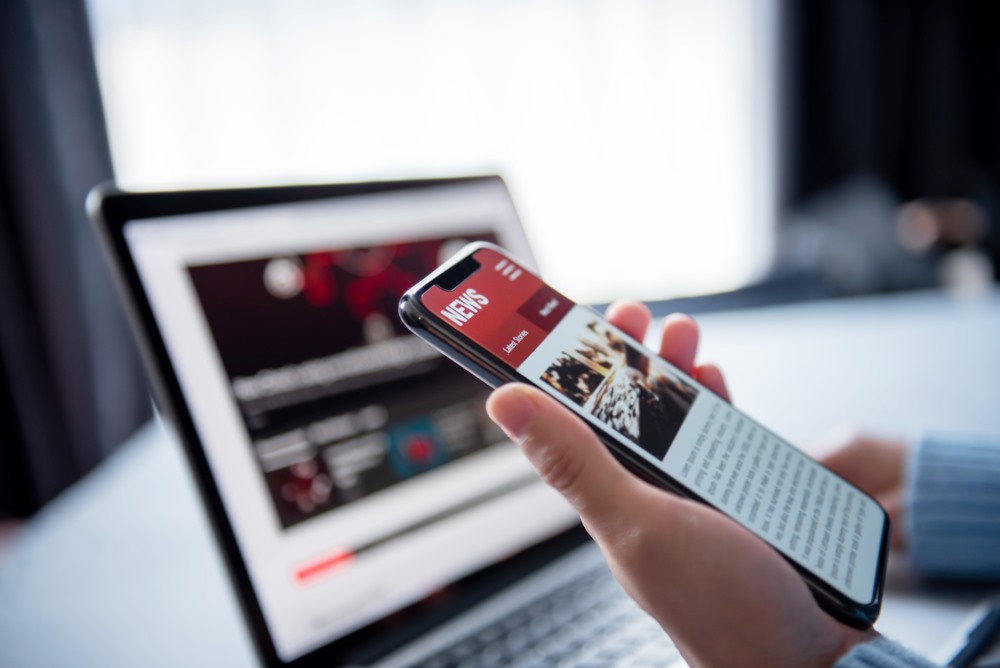 Look for news sources that are relevant to the message of your story and your target audience. These sources might include a newspaper, a magazine, a radio station or a television channel, either in your local area or in geographic areas where you wish to do business.
You can find other sources of news online via Facebook groups, blogs, Instagram accounts, and other informal groups. Look up the influential figures in your field including noted bloggers and industry leaders. Whatever sources you choose, make sure you have the name of the media agency, the name and title of the person of contact, their email address or phone number.
Research Submission Guidelines
It's very important to closely follow the submission guidelines, as there's a good chance that the publication won't accept incorrectly formatted releases. Submission guidelines are normally found on the website of the news publications. There you will see what kind of topic the news organization is interested in as well as the content and format requirements of the release. You will also know if your submission will be edited or not.
If you can't find the submission guidelines, try to directly contact the journalist working for the news agency.
Submit the Press Release
Submit your release according to the guidelines to the contact you've found in step one. Your release should be submitted via email as far in advance as possible, from at least a couple of days to a few weeks before the appearance of your coverage.
Your submission email should include the following parts:
Subject line: State the topic or simply use the headline of your release topic. There's no need to use "press release" in your subject line.
Greeting: Greet the recipient by his/her name.
First paragraph: Introduce yourself and your business.
Second paragraph: Shortly talk about your announcement and that you're writing to send a press release.
Third paragraph: Call to action. Ask the recipient to do something in response.
Closing: Say "Thank you" and offer to provide further help.
Make sure to include your contact details at the end of your email.
Follow-up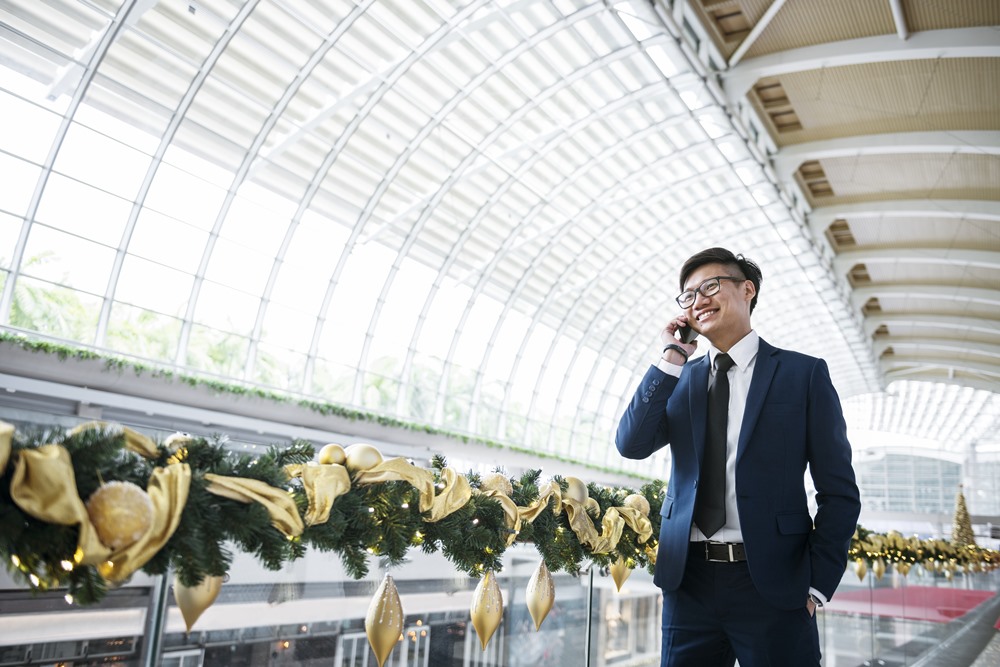 Follow up with a call or a voice message to your contact, informing them that you've sent them a release and adding relevant information that might pique their interest.
6.2. Using A Press Release Distribution Service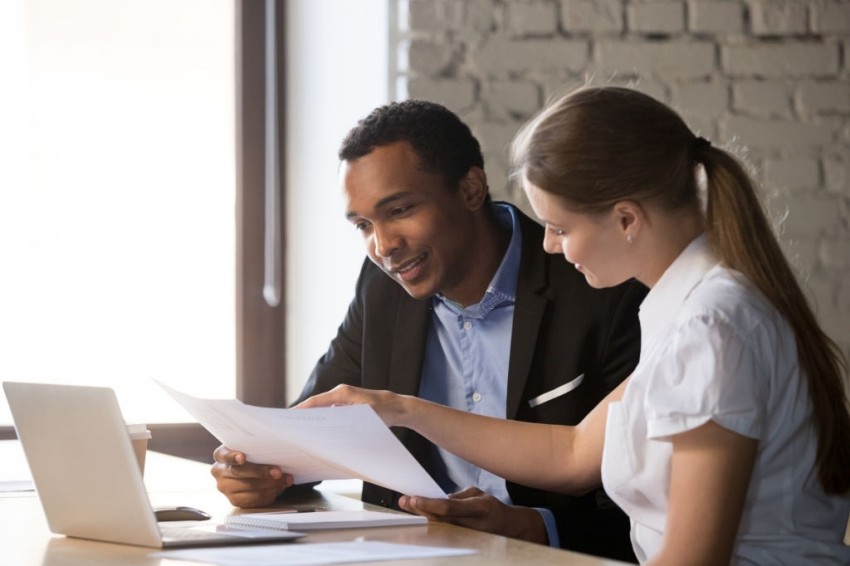 If you want to spare yourself the trouble of researching all the outlets for your press release and reaching out to the publication, this method is the right choice for you.
With this method, all you have to do is to look for a reliable PR distribution agency who's gonna do all the work for you.  However, this will cost you a certain amount of money if you work with a paid distribution agency.
You can also opt for free distribution services, but those typically offer limited exposure. Remember, your goal is to gain as broad media coverage as possible.
Some reputable press release distributors include:
7. Tips for Publishing Press Releases
Here are some suggestions you can follow to get the maximum distribution effects.
7.1. Reach Out to Specific Journalists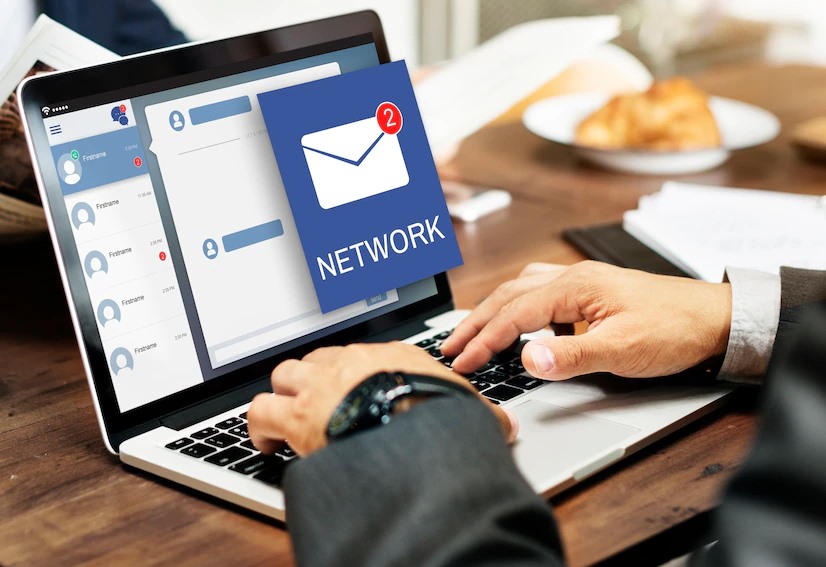 Focus on a few journalists who have experience covering your industry (and company, ideally) and send them personalized messages rather than blasting a press release to every journalist you can find an email address for.
Connect the dots. Explain how your writing relates to theirs.
7.2. To Avoid Competition, Don't Publish Your Release On The Hour
Sending your press release to journalists under embargo the day before it goes live will give them time to develop a story around it.
The phrase "under embargo" means that until the date you specify, they aren't permitted to disclose the information in the press release.
7.3. Send the Release to Top Journalists The Day Before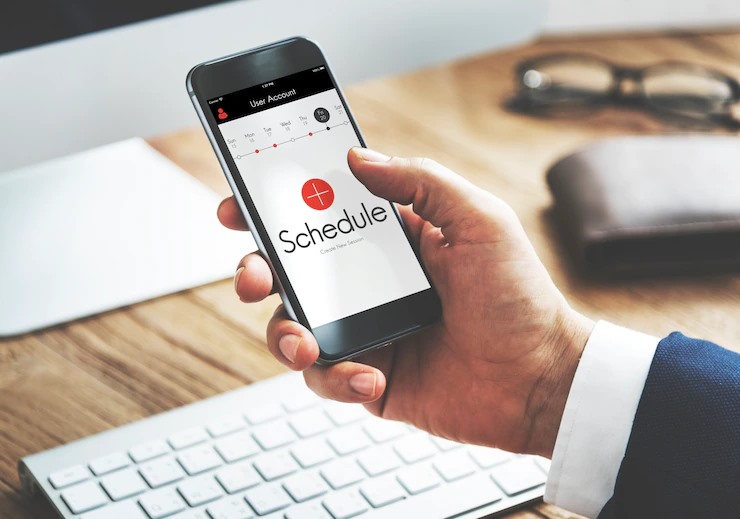 Avoid posting your press release on the hour (e.g., 1 p.m., 3 p.m., or 5 p.m.) if you're using a distribution service like PR Newswire or Business Wire.
The reason? As most businesses schedule their releases to go out on the hour, it is more likely to get overlooked if your release also goes out on the hour.
Try choosing a more distinct time instead (e.g., 1:12 p.m., or 3:18 p.m., or 5:22 p.m.).
7.4. Share Your Media Coverage
Even if everything goes as planned and the media publishes your press release, your work is not yet done.
You can release a "second wave" of distribution by sharing the specific stories that news outlets produce based on your press release to maintain the buzz.
Sharing the news on your digital channels like social media and email is also a wise choice to bring awareness to your announcement.
8. How To Build On The Success Of A Press Release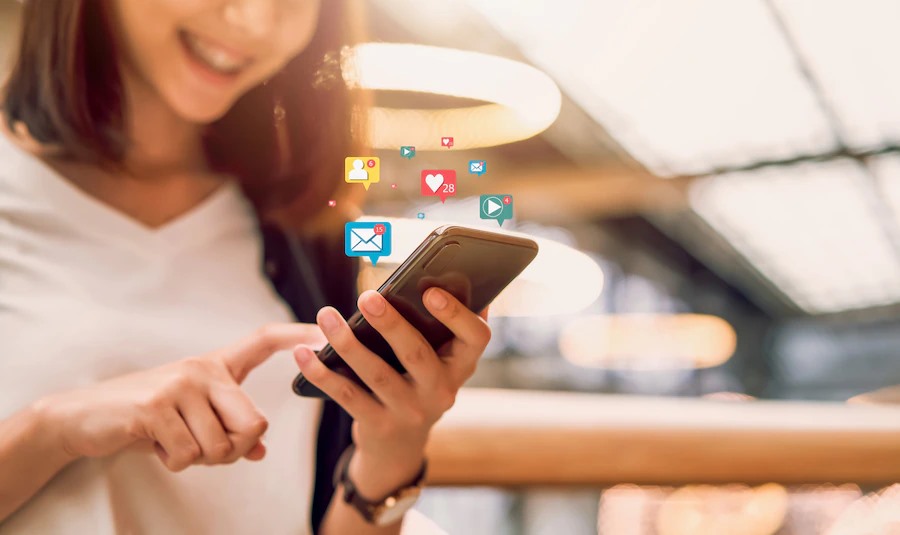 You've successfully got your press release accepted by a news agency, but your work is not done yet. Now it's time for you to make the most of your success.
Share this good news with your employees. Letting them know of important announcements like this first will boost their morale and build up team spirit.

Publish the news on your blog and social channels, enriching it with more valuable content and images, infographics, videos, etc.

Inform your partners or clients via email or newsletter.

Spread the news far and wide by featuring in a major publication. Include the publication's logo on your homepage, under a "featured in" banner, then talk about this in any outbound marketing such as upcoming newsletters.

Build a relationship with the journalists or publications that agreed to feature your release, starting with a thank you email.

If a journalist wrote up your press release into an article, send them a brief thank you email. This is an excellent way to start building a relationship. They may use you as a source for expert comment or offer you a guest article spot in the future.

Keep a list of the publications and journalists that featured your press release so you know where to focus your efforts for future media pitches.

9. Why Would You Still Send A Press Release in 2022?
9.1. Affordability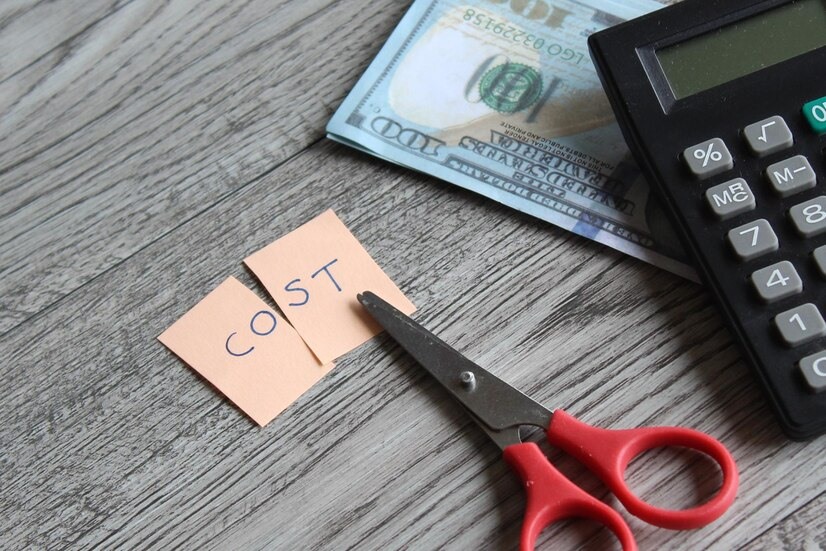 Press releases are often written by the public relations department within a company. Then the company will have to pay press release distribution expenses to send its story news to journalists or media influencers. But this expense is still a lot more affordable than other forms of paid advertising and publicity, making a press release an overall inexpensive PR option.
9.2. Chance to position yourself as an expert
A well-written press release covered by leading publications will increase your credibility and help you be recognized as an authority in your field. Once you've established yourself as an expert, your reliability will enhance brand awareness among your target audience and will likely draw in more customers.
9.3. SEO advantages
As you work on your press release, you will have the chance to optimize your content to fulfill the Search Engine Optimization requirements. By adding relevant tags and keywords, you'll increase the visibility of your content. In addition, as your press releases are published by several media outlets, you'll get high-quality backlinks to your website.
9.4. Content distribution across multiple channels
Press releases can be distributed via both print and online mediums, ensuring your brand's media coverage. People can see your story in the local newspapers and magazines or via direct mail. You can also distribute your press releases via social media and email marketing by uploading them to your website or blog. Exploring all these channels is an effective way to maintain your media presence and engage your target audience.
9.5. Chance to attract investors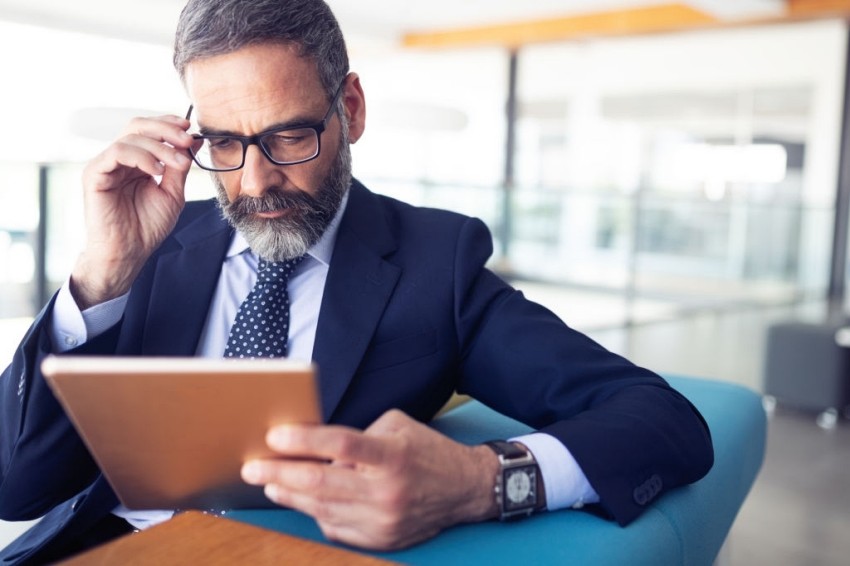 Press releases showcase your company's expertise and accomplishments, which can spark investor interest and might, later on, attract lucrative sponsorship to your business. A compelling story with a clear description of how you benefit your customers can help you grab the attention of prospects and investors alike. Read the our review at Fixthephoto.com to understand more about Savvycom – Your Trusted Tech Partner.