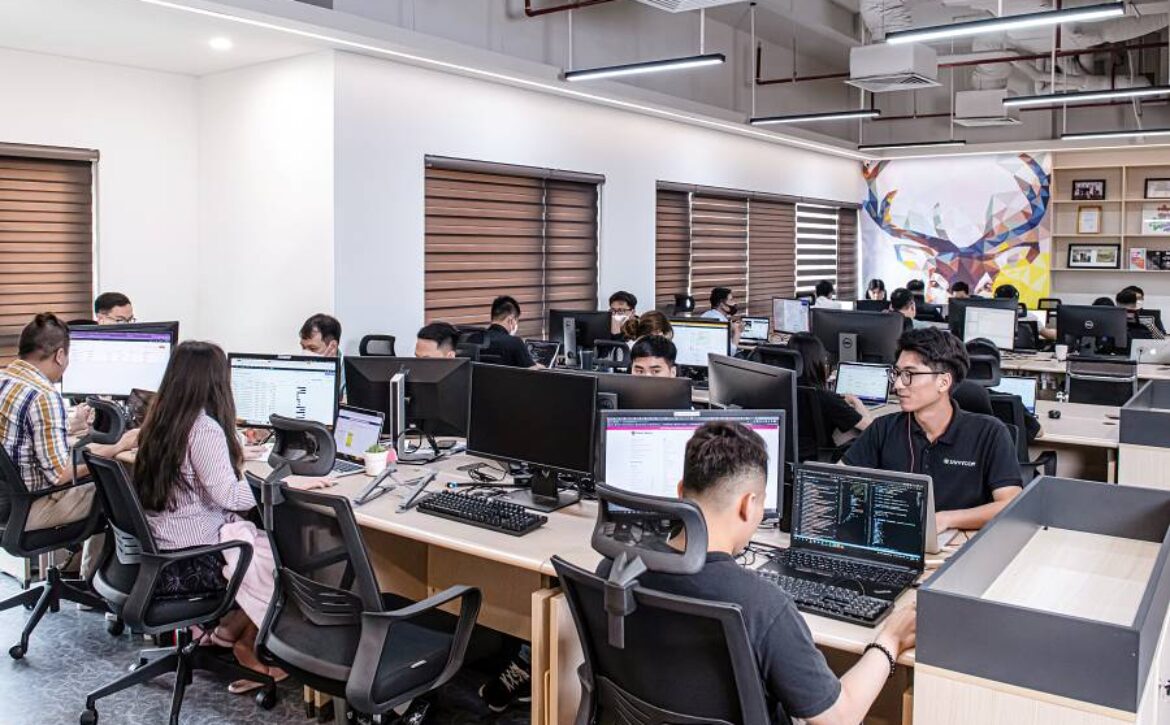 We live in the globalization age when nothing is constrained to a single nation. Many businesses have people working on the same product and project in multiple places worldwide. Top companies have widely adopted this tactic, especially during the lockdowns caused by Covid-19. And it didn't take long for everyone to realize how effective remote working can be as some companies have already let their staff work from home permanently.
Dropbox will let all employees 

work from home permanently

. Existing office space will become Dropbox Studios, where people can work in person.

Atlassian employees

 can work from home permanently.

Quora has adopted 

a remote-first policy

, allowing nearly all employees to work remotely and relocate anywhere the company can legally employ them.
IT Outsourcing and Software Development Companies can easily accomplish this since it is unnecessary for all programmers working on the same project to be located in the same area. They can easily update the code and share their progress with the rest of the development team. In 2022, IT Outsourcing to Vietnam is gaining recognition as a cost-effective, high-quality software development solution in Asia.
1. Why Would Business Choose To Outsource?
| | |
| --- | --- |
| Provide access to skill not available in-house | 46% |
| Saves money | 36% |
| Free up resources to focus on core business | 35% |
| Adds scale to my IT organization | 33% |
| Improve flexibility in use of resources | 29% |
| Improve ability to innovate | 10% |
Top reasons why companies outsource information technology (IT) services worldwide in 2018. Provided by Statista
Compared to onsite jobs, those new to outsourcing will be worried that overseas companies cannot deliver high-quality work, collaborate with onsite teams, or reach defined milestones and objectives with the same aptitude and excellence. In addition, language barriers, difficulty establishing and maintaining communication, and other issues can make outsourcing seem too risky.
However, many outsourcing firms concentrate not only on providing low-cost solutions to their customers but also on ensuring that these solutions are of the highest standard, adhere to strict specifications, deliver utmost commitment, and meet all deadlines.
2. Why Would Business Choose Vietnam for IT Outsourcing?
Asia, Eastern Europe, Latin America, and North America are common destinations for offshore software production. In terms of Asia outsourcing, India and China, to many, still hold the top two spots as the world's most dominant outsourcing destinations. However, among Asian-Pacific countries, Vietnam, an emerging powerful IT outsourcing and offshore development center, is getting noticed day by day.
Despite Vietnam's relatively short history of IT outsourcing (roughly 20 years), the country has risen to prominence in the sector, becoming the natural extension of global clients due to many inherent capabilities and transformations. According to the 2019 Tholons Services Globalization Index, Vietnam is ranked 13th among the world's top 50 digital nations.
2.1. Young Population & Education Level
| | |
| --- | --- |
| Junior | 42% |
| Middle | 33% |
| Senior | 17% |
| Lead | 8% |
Vietnam Level of Qualification
The primary benefit of outsourcing to Vietnam is the country's youthful population. In Vietnam, approximately 70% of the population is under 35, and roughly 45 percent is between 15 and 35. This advantage in terms of age suggests that about half of the population is ready to work.
According to TopDev's report, Vietnam has about 400.000 IT Enginners and over 50.000 graduated IT Students from over 153 IT Institutions per year.
Vietnam ranks 29th in terms of Skillvalue Worldwide in Developer Skills Chart Of Skill Value Report in 2018.

Top 06 worldwide in Developer Skills Charts Of Topcoder Report in 2016.

Rank 23rd worldwide in Developer Skills Charts of Hackerrank's Report in 2016.
Soon, Vietnam will be the destination for many significant technology corporations in the world. For example, apple's supply chain Vice President Rory Sexton said Apple is ready to meet up and find opportunities for future cooperation with Vietnam ICT enterprises wishing to join Apple's supply chain. Besides Samsung – one of the foreign capital corporations that help accelerate Vietnam's economy, the participation of Apple in the future probably will continue to strengthen Vietnam's wave of foreign investment in 2020. Notably, in 2020, Samsung said they would invest an additional $300 million in R&D in Hanoi and needs 4,000 more IT employees in the near future.
2.2. IT Specialized Schools
MoU Signing Ceremony between Savvycom & RMIT University Vietnam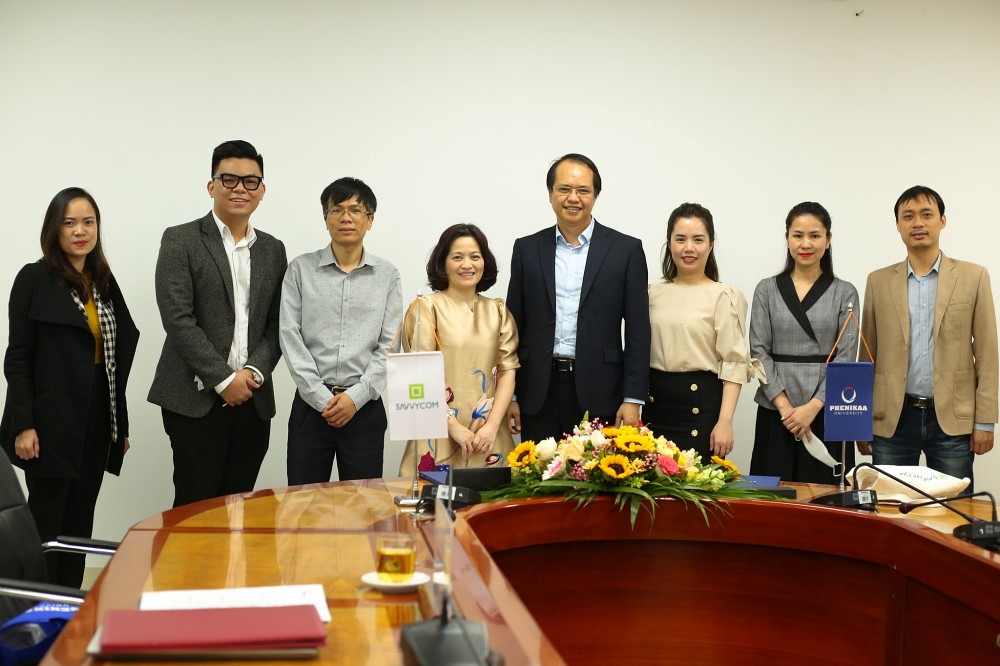 MoU Signing Ceremony between Savvycom & Phenikaa University – On providing training & higher education for IT Graduated Students
| | |
| --- | --- |
| Passion for technology, programming & computer | 78% |
| Attractive salary | 63% |
| Good logic & computer background | 54% |
| Prospective career development | 42% |
Why Would Vietnamese Students Choose To Follow IT Career
Companies looking to outsource software development want graduates with a specialization in information and communication technology. In the field of information and technology, there are over 250 colleges and universities that offer courses. In addition, 187 technical schools deliver courses in Information and Technology.
Thus, students can learn about subjects that will aid them in pursuing a career in software development. As a result, as more businesses outsource to Vietnam, more students will choose to pursue a career as a software developer.
Most candidates choose to follow the programming industry because of their interest and passion for it. What makes them feel most satisfied is that they can be trained and have the opportunity to develop their skills. Career path and salary are also two key factors fulfilling candidates' satisfaction.
2.3. Low Development Cost
According to MarketsInsider, Vietnam is ranked 5th in the "Best countries to outsource to in the World in 2019" list. Depending on the developer's skillset, hourly rates for Vietnam developers range from $20 to $40. Compared to the $100 hourly rate in developed countries, this represents significant cost savings for US and Western European businesses.
Furthermore, many Vietnamese IT & Solution Providers are now open to potential innovations such as AI, machine learning, and blockchain… As a result, Vietnam is the ideal location for companies seeking cost-effective solutions that are also technologically advanced.
2.4. Vietnam's Stability During Covid-19
Vietnam is by far one of the best countries in the world to handle the Covid-19 situations thanks to the swift actions taken by the Vietnamese Government. As a result, heading into 2021, most Vietnamese Tech Companies don't have to resort to work from home anymore, which significantly boosts work enthusiasm and communication.
Additionally, Vietnam does not have any instability politically for more than 30 years with the same party in power. The country still retains steady economic growth even during Covid-19 (2.9%).
2.5. Big Investors
According to the World Bank, Vietnam is now one of the most thriving emerging economies in East Asia. Vietnam has achieved sustainable and inclusive economic growth thanks to comprehensive market-oriented and outward-looking economic policies. On the human capital index (HCI), this country ranks 48th out of 157 countries, second only to Singapore in ASEAN.
Many foreigners fear the communist political system's rigidity, but it is the firm foundation for this fast-growing economy, as well as a stable and safe nation. The Vietnamese government is working to make the economy more modern and business-friendly. Foreign investment is welcomed, making it simple for foreign businesses to set up shops in the country.
2.6. Cutting-Edge Technology
Vietnam – one of Asia's fastest-growing economies – is making its mark on a global stage in terms of technology. The country is leading with several cutting-edge technologies, such as Blockchain, IoT, AI & Machine Learning, Cloud Computing, etc. Vietnamese IT Outsourcing Companies can adopt whatever technology your businesses want to apply. This can be achieved thanks to the technical expertise through studying and the hands-on experience working on complex, large-scale projects accessed by millions of users worldwide.
2.7. Highly Proficient in English
Unlike other countries in Asia, such as Thailand, India, China, Korea, Japan,etc. Vietnamese uses the Latin alphabet, just as English does, making it relatively easy for Vietnamese speakers to learn English. As such, English is the second most popular language in the country, and most of Vietnam's college graduates have high proficiency in English. Consequently, most IT workers in Vietnam can communicate easily in English when working on outsourcing projects.
3. How To Choose The Right Vietnam IT Outsourcing Provider?
Savvycom presents – The Art of Coding – Meet The Artist Behind The Code
With the growing number of software outsourcing companies in Vietnam, finding the right one for your company could be difficult. Therefore, it's essential to have a clear picture of your software development priorities, performance indicators, and growth expectations before deciding on potential outsourcing vendors in Vietnam. Some of the most important factors to remember are:
Sufficient/Fluent English and communication skills
Knowledge and industry experience
Developers' expertise in the required technologies
Quality standards
QA and testing
Pricing model and software development methodology (e.g. Agile)
Overall, it's preferable to work with a firm that already has an established software development framework in place and clarity and flexibility in terms of project changes.
4. Final Thought
IT Outsourcing is the best option for those who want to balance high-quality service and a reasonable price. If you're a startup or a well-established business, the global outsourcing industry will help you transform your ideas into reality. You could find Vietnam as an emerging and trusted hotspot for offshore software growth, taking advantage of the geography, the nature of the talent pool, and the cost-effective rate.
Savvycom – Your Trusted Tech Partner
From Tech Consulting, End-to-End Product Development to IT Outsourcing Services! Since 2009, Savvycom has been harnessing the power of Digital Technologies that support business' growth across the variety of industries. We can help you to build high-quality software solutions and products as well as deliver a wide range of related professional services.
Savvycom is right where you need. Contact us now for further consultation:
Phone: +84 24 3202 9222
Hotline: +84 352 287 866 (VN)
Email:

contact@savvycomsoftware.com
83% of IT leaders are planning to outsource their security to an MSP in 2021. In addition, 24% of small businesses outsource to increase the efficiency of their business according to Capital Counselor. In the last decade, the corporate approach to information management has shifted dramatically. To keep up with the fast-changing modern world, companies are looking for digital transformation strategies. IT outsourcing providers stand out in this context for their ability to help businesses gain a competitive advantage.
1. IT Outsourcing Definition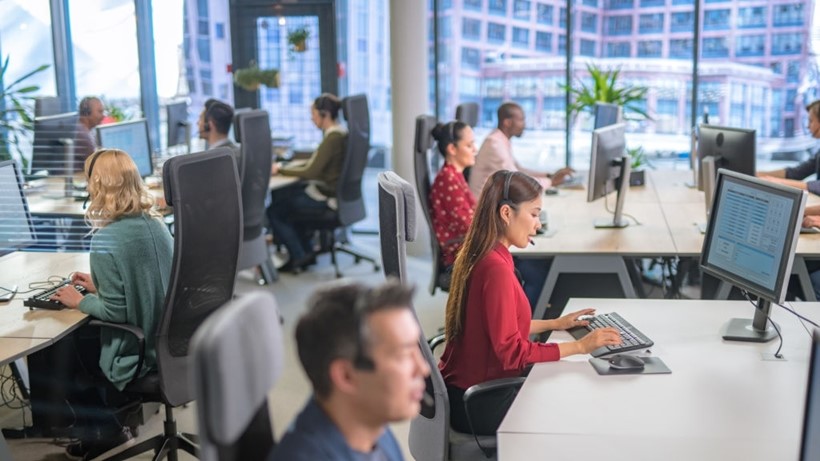 "IT outsourcing is the use of external service providers to effectively deliver IT-enabled business process, application service and infrastructure solutions for business outcomes. Outsourcing, which also includes utility services, software as a service and cloud-enabled outsourcing, helps clients to develop the right sourcing strategies and vision, select the right IT service providers, structure the best possible contracts, and govern deals for sustainable win-win relationships with external providers.
Outsourcing can enable enterprises to reduce costs, accelerate time to market, and take advantage of external expertise, assets and/or intellectual property." – Gartner
Outsourcing is a business strategy that involves contracting out resources or job functions to a third party. For example, an outsourcing project with a technology provider in information technology may include various operations, ranging from the entire IT feature to discrete, easily specified components like disaster recovery, network services, software creation, or QA testing.
Companies can outsource IT services onshore (within their own country), nearshore (to a neighboring country or in the same time zone), or offshore (to a country outside of their time zone) (to a more distant country). Traditionally, nearshore and offshore outsourcing have been sought to save money.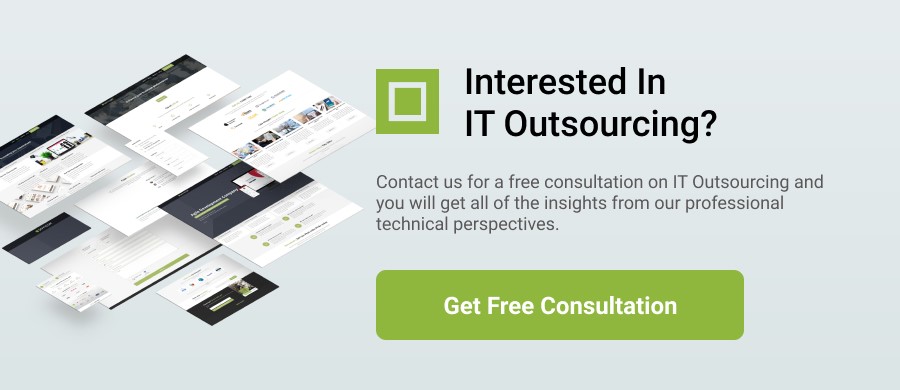 2. The Benefits of IT Outsourcing
When anyone considers outsourcing their IT department, they usually want to know why they will do so, what IT services can be outsourced, and the benefits of outsourcing IT technical support, here are the top reasons why business owner tend to resort to IT Outsourcing:
Flexibility
Outsourcing aids in the fast and efficient management of IT tasks and workload spikes. The best part is that you won't have to waste money on recruiting and firing an in-house employee. This is especially useful when an organization requires a specific skill for a limited time.
A wide pool of skilled specialists
One of the most important benefits of outsourcing IT services is having access to a larger pool of qualified professionals and rare tools. Finding an in-house employee with a specific set of skills can be challenging at times.
In addition, it's much more difficult to develop those abilities. As a result, having an outsourced service provider that can provide you with the necessary services and meet the company's expertise and technology requirements makes more sense.
Focus on core business activities of your company
With the aid of IT outsourcing, your team's strength can be increased. It's particularly critical for small and medium businesses that don't have a lot of IT capital. Rather than burdening employees with unfamiliar responsibilities, it is preferable to delegate specific tasks to experts, allowing in-house staff to focus on more critical business activities.
This IT outsourcing advantage is particularly beneficial for businesses that do not operate in the IT industry. If this is the case, it is often preferable to delegate all IT tasks to a single service provider.
Cost-efficiency
One of the most appealing aspects of outsourcing IT services is the potential for cost savings. According to Deloitte's study, 59 percent of businesses chose to outsource IT services because it saves money.
What causes this to happen? First, IT outsourcing is cost-effective because it removes the need to hire and train new employees, which is a time-consuming and expensive process. Furthermore, when a business outsources, it can avoid additional charges and hidden expenses such as purchasing costly hardware and software, renting office space, paying taxes, etc.
Labor costs can be significantly reduced because outsourced service vendors' prices are typically much lower because they are based in less expensive IT production regions (Vietnam, for example).
High productivity
Performance is improved, and results are obtained faster when the workload is divided into many functional components. Outsourcing is all about this.
You assign specific tasks to external experts, who complete them concurrently with your core business tasks. Furthermore, due to the time differences, an uninterrupted workflow is feasible. As a result, the development time is reduced.
Knowledge of the industry and innovation
Nobody can deny that your in-house employees know everything there is to know about your business. However, when it comes to the systems that employees are used to, this experience may often get in the way of using novel methods.
In addition, if your company doesn't deal with information technology, there's a good chance you're missing out on the new industry trends. As a result, IT outsourcing is innovative because you can get a fresh perspective on what the business needs in terms of information technology.
Top-quality equipment which you don't have to buy
Another great advantage of outsourcing IT services to a third party is that you won't have to spend thousands of dollars on expensive equipment and software that you'll only need a few times a year.
Instead, companies that provide IT outsourced services can do it for you so that you can get high-quality IT goods.
Risk management
When you work with a full-cycle IT firm, you can expect them to share service interruption risks with you as well as provide disaster recovery and data protection services. Therefore, when signing a contract, it's a good idea to have this clause.
---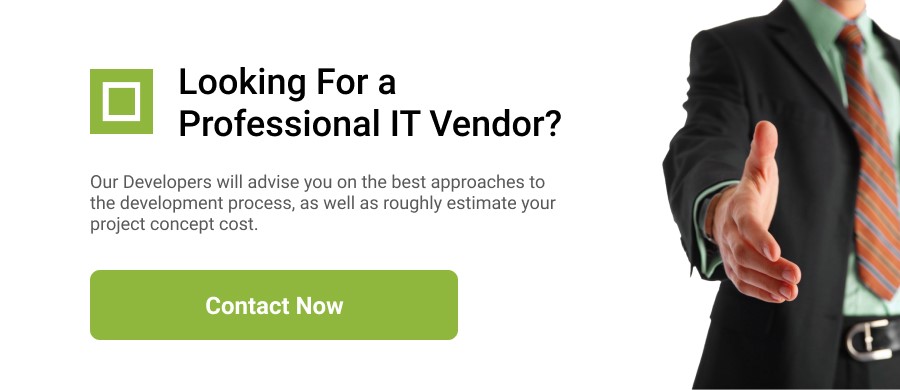 3. IT Outsourcing Model
Your specific circumstances determine the relationship model you choose. On the other hand, some untrustworthy vendors could persuade you to adopt the model of their choice simply because it is more lucrative for them or because they have a limited range of outsourcing models to offer.
That is why, before contacting vendors, we always suggest planning out your outsourcing plan. Here at Savvycom, we have a summary of three IT Outsourcing Models to help you consider all of your choices on the outsourcing market: full process outsourcing, dedicated teams, and staff augmentation.
3.1. Full Process Outsourcing
A vendor assumes full responsibility for the entire production process, including team organization and management, quality of performance, and associated risks. Savvycom's team handled all implementation phases, from business analysis to solution support, to understand how this outsourcing model works in practice. If you don't have any development experience or need specific software built, or if you're swamped with other projects.
Request transparent reporting and designate a delegate to maintain active contact with a vendor. Under this outsourcing model, Savvycom, for example, provides day-to-day contact on-demand and weekly status calls.
3.2. Dedicated team (aka managed team)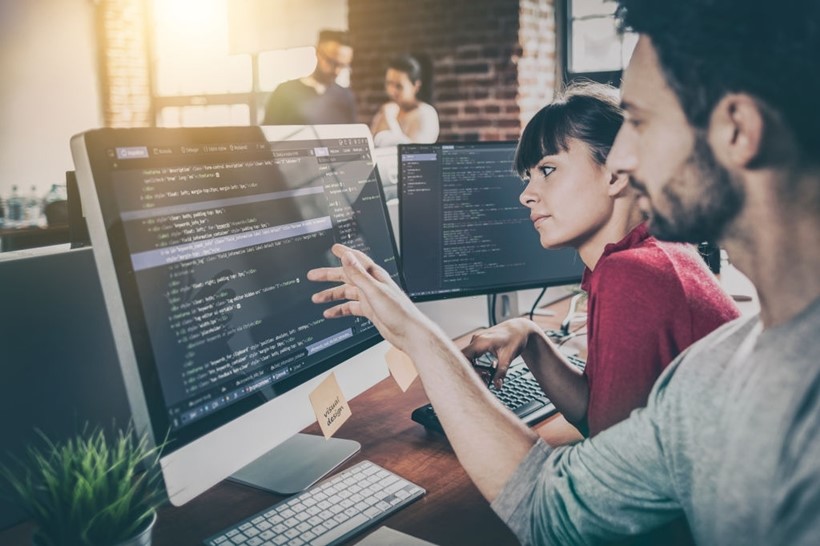 A vendor has a dedicated team that works on an outsourced portion of the project with the in-house team or another vendor, sharing costs and responsibility for quality. Team management remains on the vendor's side, and their PM updates your PM (or product owner) on progress regularly. Customers who choose this model have a well-established development team and processes, but they lack capital and domain knowledge.
I suggest looking for a vendor who can take on the task of seamlessly integrating with your creation and communication environment, as well as setting up all of the necessary resources.
3.3. Staff augmentation (aka team extension)
You hire remote specialists from a vendor, who you manage yourself, in the event of a well-established yet slow-moving development mechanism or a scarcity of unique or specialized expertise. Even when you only need 1-3 resources rather than an entire squad.
While management is on your side, I recommend selecting a vendor who also monitors employee performance and assists them in resolving problems if they arise, as this dramatically improves the quality of services you receive.
4. IT Outsourcing vs Insourcing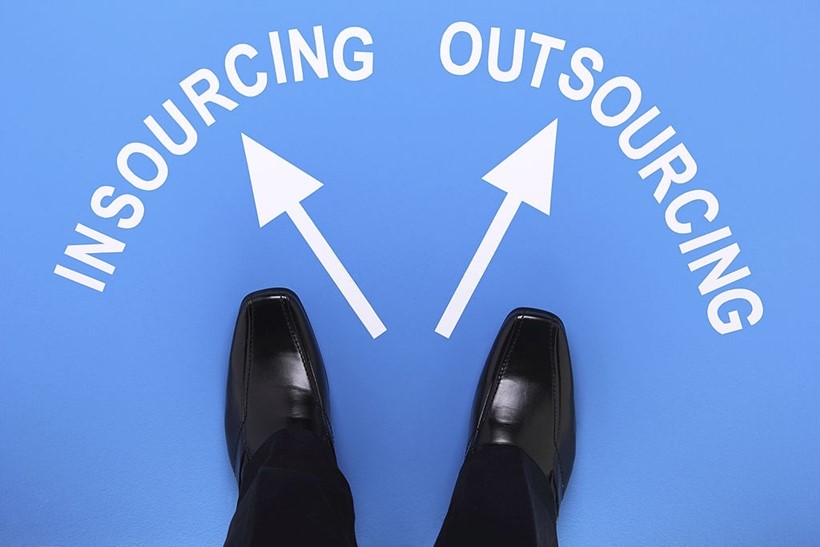 Outsourcing employs an external organization's skilled workers to complete projects and its tools for providing facilities and producing goods. Outsourcing jobs to another business is usually motivated by a desire to save money on costs.
Instead of recruiting an outside individual or organization, insourcing assigns a project to a person or department within the company. It makes use of the organization's developed resources to complete tasks or accomplish an objective. For example, a company might outsource technical support for a new product because it already has specialized support for another product.
In addition, insourcing typically involves bringing new operations and procedures in-house. As a result, insourcing can be more costly for a business because it often necessitates introducing new methods to launch a new division within the enterprise.
You can read more about the pros and cons of both outsourcing and insourcing in our article, but to make it short we have made some key takeaways:
Outsourcing entails enlisting the assistance of non-affiliated third parties to complete particular tasks.

On the other hand, insourcing is a business process carried out within the operating infrastructure of a company.

If the business uses outsourcing or insourcing, the organization's influence over activities and decisions will vary.

Insourcing involves an outside entity separate from the primary organization's operations, while outsourcing involves an outside organization that is separate from the primary organization's operations.
---
5. IT Outsourcing Trends & The Impact of Covid-19
5.1. Top 10 IT Outsourcing Statistics by 2021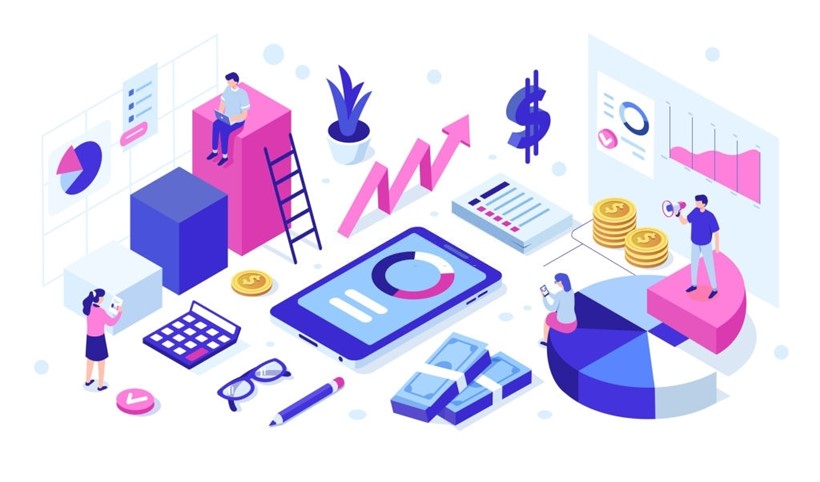 According to our most recent outsourcing figures, a growing number of companies worldwide are looking to outsource some of their critical and non-essential business functions to third-party businesses to streamline workflow and save money. As a result, outsourcing has become a way of life for both small and large companies today.
The United States outsources about 300,000 jobs per year.

The most common reason for outsourcing (70 percent) is to save money.

From 12.7 percent in 2019 to 13.6 percent in 2020, the total IT budget increased.

There were no covid-related improvements in outsourcing marketing practices for 58.8% of US marketers.

More giant corporations are 66 percent more likely than small enterprises to outsource.

In the United States, the "gig economy" employs 36% of the workforce.

In 2019, the global outsourcing market was valued at $92.5 billion.

The global IT outsourcing market is expected to be worth $397.6 billion by 2025.

In 2021, 83 percent of IT executives expect to outsource their defense to a managed service provider (MSP).

Small companies outsource 24 percent of the time to improve their productivity.
5.2. Covid-19 Has Speeded Digital Transformation By Several Years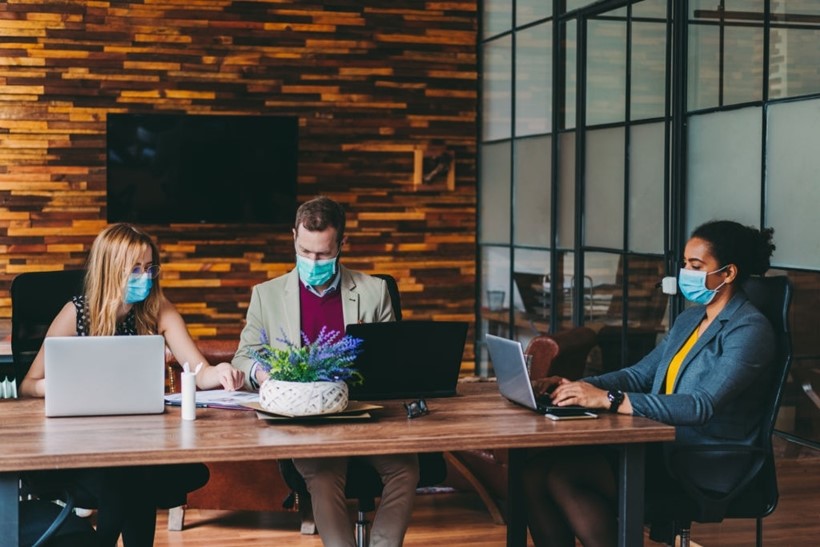 According to an article from Forbes, Covid-19 has accelerated digital transformation for multinational businesses by an average of six years in just a few months. The crisis has placed a greater reliance on digital resources for safe online communication and collaboration. In addition, the pandemic prompted a slew of new consumer requests, urging companies to adopt new technology areas to provide quicker, more modern, and more convenient experiences.
As a result of the Covid-19 outbreak, 95% of IT professionals have seen their companies redefine technology priorities, and 63% of Fortune 500 CEOs (paywall) expect the 2020 crisis to propel software progress in the industry.
Companies are more likely to use external help to accelerate the implementation of new tech technologies as their market strategies are reset. According to NTT's 2020 Global Managed Services Study, 45 percent of global companies plan to outsource further work over the next 18 months.
Savvycom Outsourcing Guide
Hire Professional Developer From Savvycom

Java Developer Hourly Rate

Python Developer Hourly Rate

.Net Developer Hourly Rate

React JS Developer Hourly Rate

Comming Soon

Go Language Developer Hourly Rate

Comming Soon
---
Looking To Find A Trusted Tech Partner?
Tech Consulting, End-to-End Product Development, Cloud & DevOps Service
! Since 2009, Savvycom has been harnessing digital technologies for the benefit of businesses, mid and large enterprises, and startups across the variety of industries. We can help you to build high-quality software solutions and products as well as deliver a wide range of related professional services.
Savvycom is right where you need. Contact us now for further consultation:
Phone: +84 24 3202 9222
Hotline: +1 408 663 8600 (US); +612 8006 1349 (AUS); +84 32 675 2886 (VN)
Email: contact@savvycomsoftware.com
Every business wants to save money wherever it is possible. For some, IT Outsourcing services to a Managed Service Provider (MSP) can significantly reduce cost and time for a big project. For others, it offers strategic technology expertise they would not otherwise have access to by their in-house team. And in some cases, it is merely because the internal IT team is overwhelmed and needs some additional help.
But you should know that many factors affect IT Outsourcing costs, and it would be wise to consider first before deciding whether you need to outsource or not!
1. What Is IT Outsourcing?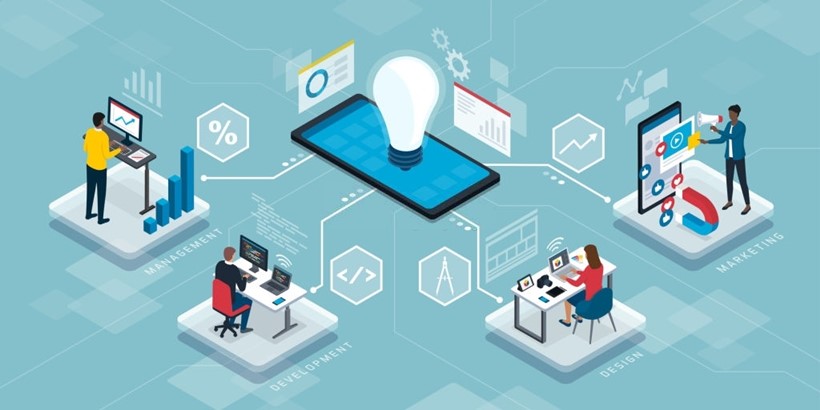 A company may use one provider for all their IT requirements or multiple service providers to deliver different elements
"Outsourcing is an agreement in which one company hires another company to be responsible for a planned or existing activity that is or could be done internally, and sometimes involves transferring employees and assets from one firm to another.
The practice of handing over control of public services to private enterprises, even if on a short-term limited basis, may also be described as "outsourcing". Outsourcing includes both foreign and domestic contracting, and sometimes includes offshoring or nearshoring (transferring a business process to a nearby country)." – Wikipedia
IT Outsourcing refers to the uses of an external service provider to deliver some or all of the IT functions required by a business including managing infrastructure, directing strategy and running the service desk.
IT outsourcing providers can take full responsibility for all IT maintenance and support, this is often called a fully managed service, or they can provide additional support for an internal IT team. This is sometimes referred to as co-sourced IT support and is usually an approach taken by larger organizations. The average Spend per Employee in the Segment IT Outsourcing is projected to reach US$102.92 in 2021, according to Statista.
2. Why Would You Choose IT Outsourcing?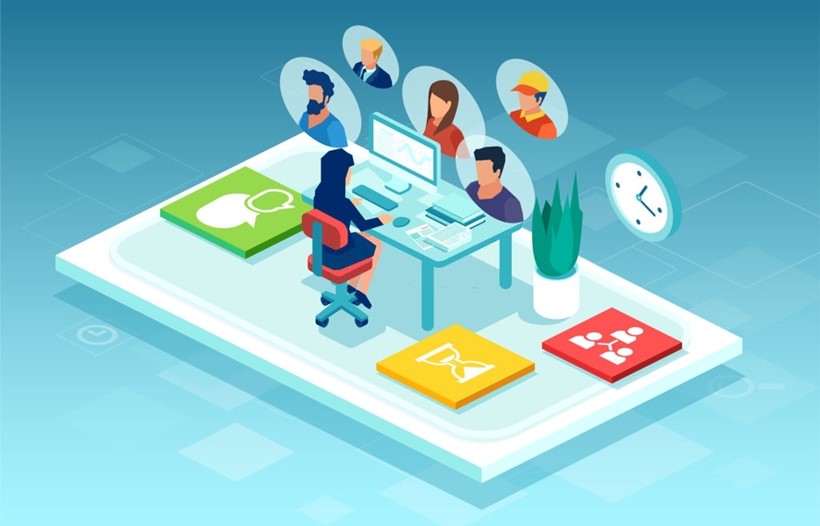 IT Outsourcing – The Way To Go In 2021
In 2019, the global traditional outsourcing industry generated 92.5 billion U.S. dollars in revenue. In that same year, the total contract value of the business process outsourcing (BPO) market amounted to 26 billion U.S. dollars. There are lots of advantages that can be gained from software outsourcing or, in general, IT outsourcing.
The main benefit is cost savings due to lower hourly rates for IT services and tax rates at a given location. Additionally, companies can access a larger talent pool to hire specific expertise while saving time and concentrating on direct business processes. There are many more reasons why you should consider IT Outsourcing for your business. Let's find out more below:
---
2.1. IT Outsourcing Pros And Cons
---
| | |
| --- | --- |
| Pros | Cons |
| You Don't Have To Hire More Employees | Lack Of Control |
| Gain Access To A Larger Talent Pool | Communication Issues |
| Lower Labor Cost & Development Cost | Problems With Quality |
---
One of the main success factors in software development is the team that will participate in the project. At Savvycom, there is always a Project Manager, a group of developers that, depending on the project's scope, will include native iOS and Android developers or ReactNative or Flutter developers, frontend, backend, full-stack developers that are indispensable for developing the solution. UX/UI Designers who work on the app interface design phase and QA Engineers are responsible for testing the software and the final product's ultimate quality.
2.2. Does IT Outsourcing Reduce Development Costs?
"Almost 27% of organizations outsource to reduce cost, only 36% are basically innovators and around 37% are actual growth-seekers who use outsourcing as their one of the best tools to optimize the business operations" – IBM research
In 2016, the leading driver for using outsourcing services, according to business executives, was to cut costs. Other drivers included, enabling focus on core business and solving capacity issues.
IT outsourcing for small businesses is very beneficial, as these companies save precious money that is needed for the further development and improvement of future operations. Even giants like Telecom, Unity Technologies, and Alibaba reduce their development costs utilizing IT outsourcing.
Interested In IT Outsourcing?
Contact us for a free consultation on Software Development and you will get all of the insights from our professional technical perspectives. Our Developers will advise you on the best approaches to the development process, as well as roughly estimate your project concept cost.
---
3. IT Outsourcing Costs
IT outsourcing partners typically charge by average per-hour rates. It could range from 20 USD to over 40 USD per hour for some off-shore software development companies. The western markets for developers could get even pricier, up to 50 USD or more per hour.
There are 2 basic models of IT outsourcing which need to be considered before looking at pricing:
3.1. Fully Outsourced IT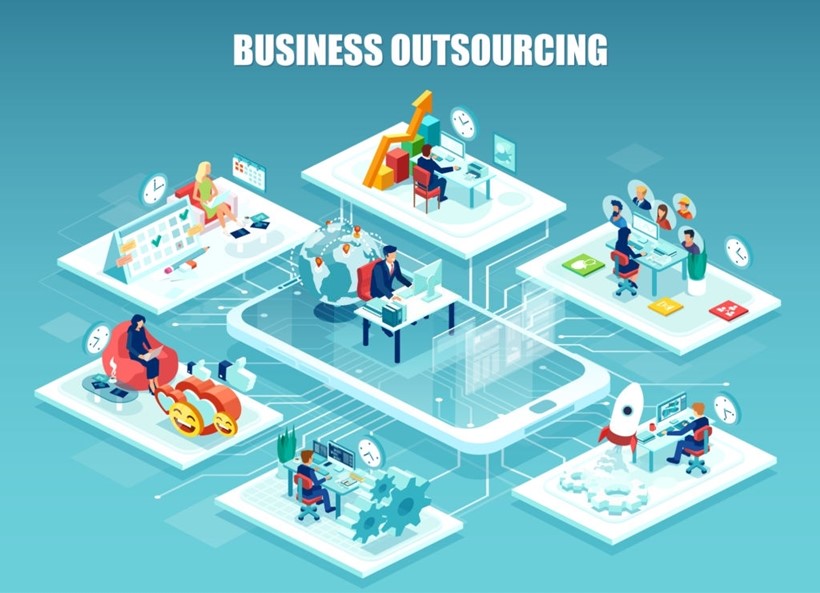 When the Company that you run don't have internal IT Team
Your company has no in-house IT team, or your team is already overload with the amount of work in a specific period, and you don't want them to have burnout. In this case, the MSP provides troubleshooting, security monitoring, backups, updates, and more. Servers may be stored and managed by the MSP at an off-site data center. The MSP or outsourcing company should be considered your strategic technology partner.
Now let's say you have a healthcare company and you want to create a telemedicine app, but you don't employ any developers. You don't see any sense in creating new job positions only for the project's duration, or maybe you have an in-house team able to develop an Android app, but not the iOS version. Therefore, you can outsource your project (or part of it) to an external provider. In this case, we are talking about fully IT Outsourcing Model.
3.2. Co-Managed IT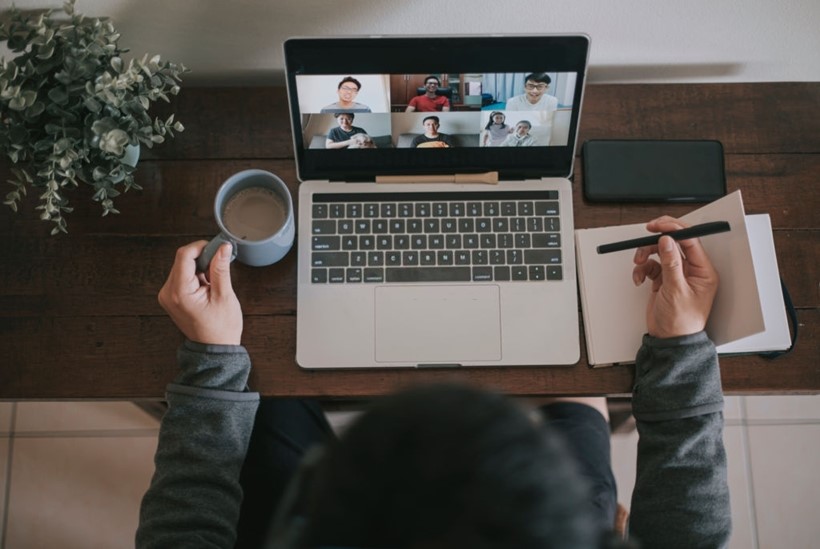 Co-Managed Services can help you build a better employee culture
The organization has an existing IT team but is looking for assistance. This case could include offloading routine computing system work such as updates, backups, security monitoring, and even help desk to free up internal resources. Or the opposite, where the primary staff is in place to run the day-to-day tasks, but specialized talents are not available in-house.
Imagine that you want to create an enterprise app for production process management. Let's assume you have your team that can create this app, but you lack an iOS developer. It doesn't make sense to hire a new person as the developer is only needed for a small part of the project, so your best option would be outsourcing. You can contact an IT Outsourcing Company and subcontract a developer who will still work in this software company, but you will pay for the hours worked on your project.
---
4. When IT Outsourcing Is The Right Option For Your Business?
[wpdatatable id=1]
35 percent of respondents stated they currently outsource IT services as it frees up resources to focus on their company's core business (Statista)
In 2019, the market size of information technology outsourcing amounted to 66.52 billion U.S. dollars. There is no doubt that IT Outsourcing not only gives you access to the international talent pool while saving development costs and speeding up the development process. It would be best to consider these factors before deciding to outsource is the perfect solution for you.
4.1. Lack Of Technical Knowledge Or Flexibility
IT Outsourcing will be the perfect match for you if you lack technical knowledge or the local talent pool cannot provide you with enough experts. Sometimes projects require specific skillsets that can be hard to find on-site if your staff has not been adequately trained.
Velocity or flexibility is often the issue as well. If you choose to outsource, which means you want to get a flexible team of available engineers.
4.2. Micromanaging Is Not Good For Business
Micromanagement results in the manager losing track of the larger picture
IT Outsourcing is a great way to avoid the so-called micromanagement. Project managers often are supervising unimportant details while possibly ignoring the relevant ones. This fact is not only time-consuming but also tiring and ineffective. As an executive who handles the task directly, you can probably introduce more value to higher-level jobs. It will help you focus on business aspects like marketing, fundraising, or sales.
If you choose IT Outsourcing, experts from the other company you choose will address all the IT decisions. That way, you can focus on taking the business to the next level while gaining a competitive advantage.
4.3. Reduce Cost & Time
Choosing to outsource software development services rather than giving the task to an in-house team will significantly reduce development costs. This way, you avoid salaries, bonuses, benefits, and other hidden expenses required for retaining happy employees in your company. 
Tech companies specializing in both solutions providers & IT Outsourcing often explore new technologies that can introduce cost savings and bring business value that your competitors will get years later.
4.4. Always Stay Innovative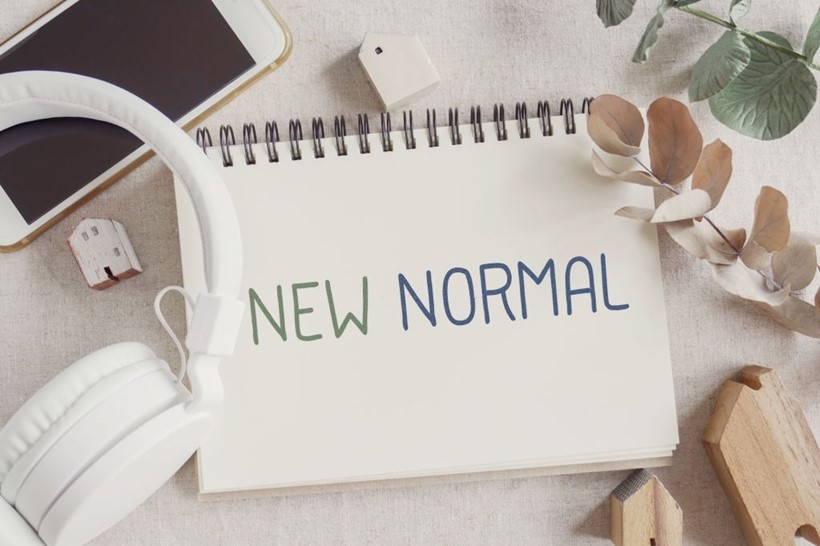 Staying Innovative can drive businesses forward
Working with a professional software development team ensures consistent innovation for your business. IT Outsourcing companies need to remain competitive in the market, so they always explore new and efficient ways to solve a problem. Thanks to multiple projects they've worked on they have a more significant knowledge tank. The right outsourcing provider is always up to date with the latest solutions and technologies to make sure that you are keeping up with the market.
Build Your App The Professional Way With Savvycom?
Our team can help you with the development of your application. Contact us to get a free initial consultation regarding your project and its estimation in terms of cost, timeline, and needed technical talent.
---
4.5. High Standards From The Start
IT Outsourcing companies offer experts in a wide range of technologies. This way, with one contract you access a variety of specialists. Reputable software development companies hire people with excellent training and established knowledge standards. They create growth paths for their employees together with mentoring programs and skill evaluations now and then.
In short, IT Outsourcing gives you the ability to find developers and C-level specialists like CTOs. This process provides you with advantages like gaining an unbiased view from a top-level professional. You will gain a new perspective and set up an appropriate workflow and Agile principles.
5. IT Outsourcing in Vietnam – Ideal Location?
IT Outsourcing Costs in Vietnam are around 90% less than in the U.S. and other countries in Europe that means you can save a lot more funds for further development and other business venture. According to BusinessInsider, Vietnam is ranked 5th in the "Best countries to outsource to in the World in 2019" list.
5.1. The IT Labor Force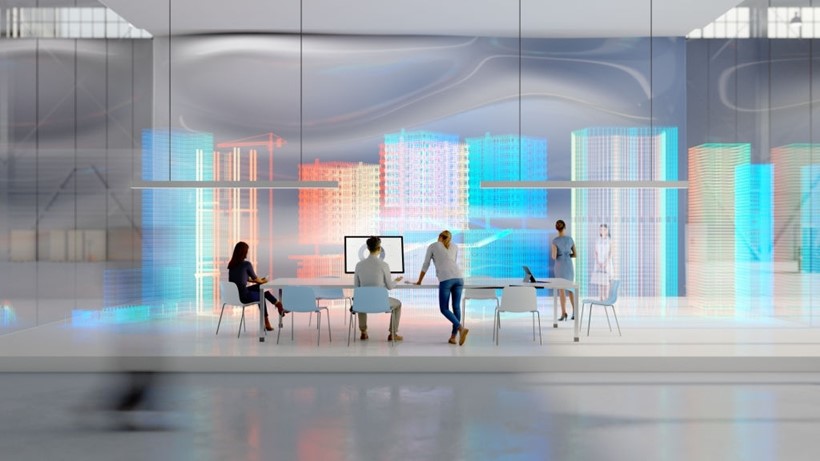 Employees retention rates in IT Companies is usually low
Vietnam recognizes and promotes the importance of education and training. Nowadays, the country has a 96% literacy rate, and 80% of its college graduates hold degrees in the sciences (Vietnam Economic Times). This makes Vietnam an exceptional country for outsourcing technological projects because the highly educated population has a high level of scientific and technical literacy.
The labor force also has much lower turnover and much higher stability than most other countries active in outsourcing. Overall, companies in Vietnam have an IT-related turnover rate of less than 5%, whereas, in many other countries, such as India, this turnover rate can be 10% or even higher.
5.2. Stability Post Covid-19
Covid-19 elevates the need for IT outsourcing for most companies. Meanwhile, Vietnam has risen on top as the second-best countries to control and minimize the worldwide pandemic's negative impact. Nevertheless, Vietnam is a very stable country, which creates a hospitable business environment for IT Outsourcing.
---
5.3. No Language Barrier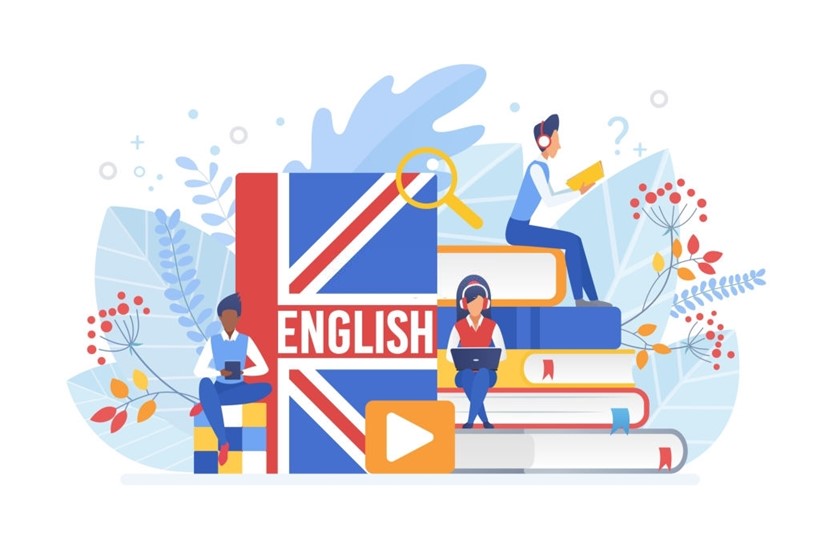 Vietnamese Developers often have to sharpen their English Skill before applying for a Job
Unlike many Asian languages such as Thai, China, or Japanese, Vietnamese use the Latin alphabet, just as English does, making it relatively easy for Vietnamese speakers to learn English. In Vietnam, English is the second most popular language, and the majority of Vietnam's college graduates have high English proficiency. Consequently, most IT workers in Vietnam can communicate easily in English when working on outsourcing projects.
6. Consider IT Outsourcing to Vietnam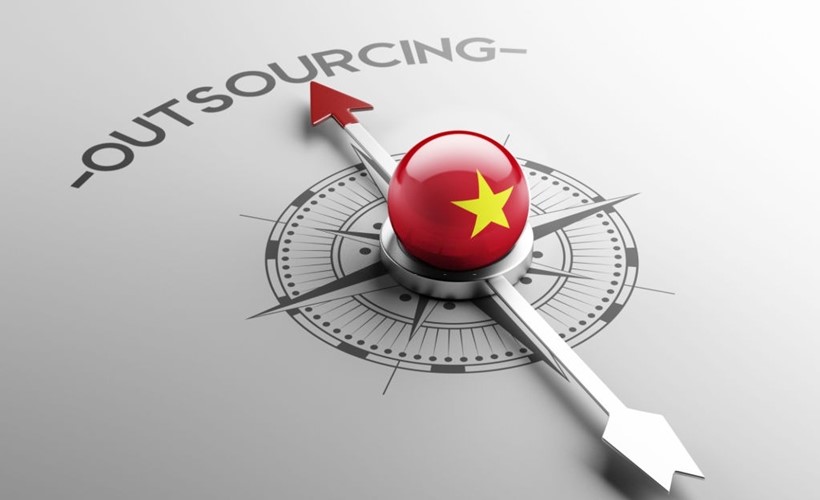 Vietnam is the ideal location to outsource
Vietnam is widely known as the destination for many companies looking for high-quality technology outsourcing providers. Vietnam IT outsourcing attracts companies with favorable rates, experienced teams, the professionalism of developers, the pool of talent, high quality tech education, cultural similarities, and much more.
Below you can find some general recommendations for IT outsourcing that will ensure that everything will run smoothly:
Identify your business and technical goals as early as possible
Plan the project budget and timeline considerations way in advance
Make sure that the vendor utilizes adequate project management processes and development tools
Set up the payment process clearly
Sign NDAs and clear agreements
Plan to be involved in the development process greatly, especially in the beginning
Savvycom Outsourcing Guide
Hire Professional Developer From Savvycom

Java Developer Hourly Rate

Python Developer Hourly Rate

.Net Developer Hourly Rate

React JS Developer Hourly Rate

Comming Soon

Go Language Developer Hourly Rate

Comming Soon
---
Looking To Find A Trusted Tech Partner?
Tech Consulting, End-to-End Product Development, Cloud & DevOps Service! Since 2009, Savvycom has been harnessing digital technologies for the benefit of businesses, mid and large enterprises, and startups across the variety of industries. We can help you to build high-quality software solutions and products as well as deliver a wide range of related professional services.
Savvycom is right where you need. Contact us now for further consultation:
Phone: +84 24 3202 9222
Hotline: +1 408 663 8600 (US); +612 8006 1349 (AUS); +84 32 675 2886 (VN)
Email: contact@savvycomsoftware.com
---
Frequently Asked Questions: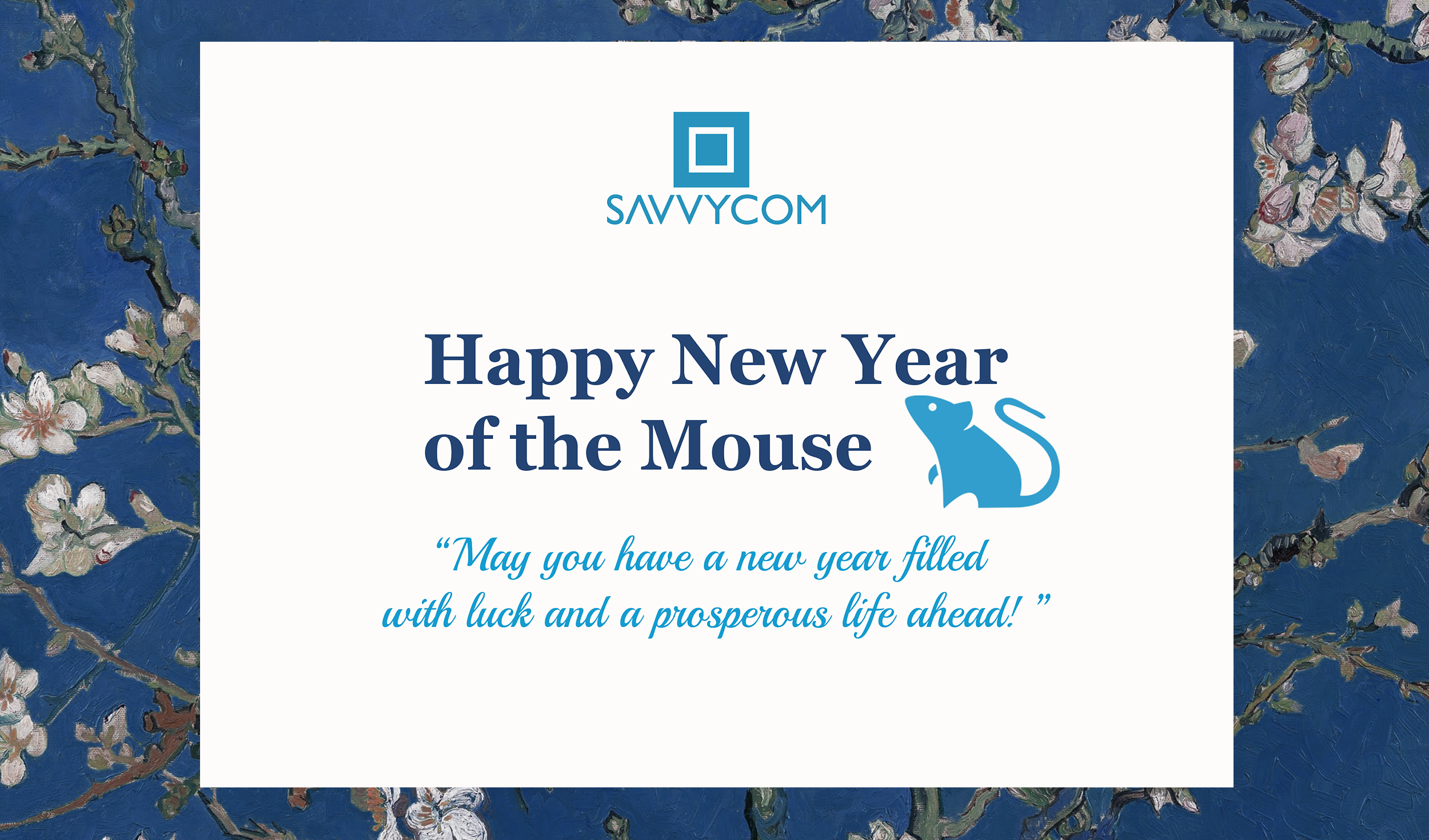 Dear our valued Clients, Partners, and Savvycom Staff,
2019 marked the end of a splendid decade for our humanity when countless technological advancement was successfully discovered and delivered. 2019 was also the end of an excellent decade for Savvycom, when multiple milestones were made, lots of tears and laughter were burst into as we thrived to actualise our dream: creating a better world enabled by technology. 
As another chapter is coming to its closure, I would like to send my sincerest gratitude to every Savvycom's employee, partner and client for accompanying Savvycom throughout those long years. We have conquered many challenges together, and thanks to you, the company has stood up from scratch and rose far beyond our expectations. Without you, Savvycom couldn't have gone this far, and the last year could never be such a success.
Today, on the threshold of a new year as well as a new decade, may I wish you happiness and prosperity in 2020. May you be well assured in each of your life decision. May the future grant us more opportunities to work and grow together with our wonderful Clients, Partners, and team members.
Cheers to the new year, and to many wonderful years to come.

Dang Thi Thanh Van – Savvycom CEO
Corporate culture has always been one of Savvycom's pride. With an average employee retention rate of 90% annually, the company positioned itself as a home for every creative and techy and guarantee to deliver the finest values to all stakeholders. Thanks to the relentless endeavour of our people, the company has gradually made it to the top. Therefore, ever since the company establishment, HR has been the investment we never regret making.

Such cultural success was a result of 10 years relentlessly looking beyond employee cognitive needs to find out their hidden demand and serve them right: Right people, at the right time, in the right place. The recipe was simple, but also required a lot of strategic moves to create a consistent system throughout the company.
In this article, we are going to share our 4 best HR strategies, the keys to our last 10 years of excellence – and still counting. Take your pen out, cause' there will be some good insights to note down!
Goal-setting is not solely board of director's task
Many people have a misconception that goals must be top-down instead of bottom-up. Although it's not wrong, it doesn't tell the whole story. Traditional goal setting, where goals are set at the top level of the organization and then broken into subgoals for each level of the organization, might be convenient and easy to execute – yet it lacks transparency and unity among different levels in the company. 
Also, because traditional goal-setting fixates on the assumption that top managers know what is best because of their ability to see the "big picture", it passes on the dimensionality of the problem. Therefore, the top management fails to engage everyone with the same motivation, hence, result in the increasing resistance as the goals pass down.

In order to prevent the germ of collapse resulted from the ineffective corporation goal-setting, Savvycom has switched from the traditional strategy to MBO (Management by Objectives), where specific performance goals are jointly determined by employees, in association with  BSC (Balance scorecards) to maximise the efficiency of company goal accomplishments. 
That being said, employees are then allowed to contribute to the overall wealthiness of the company – directly. This leads to 3 major impacts to both employees and the company, which happens to lie in 10 most important reasons why employees will stay, as per
Nielsen
research:
Transparency of strategy from upper sits to lower-level positions.

A sense of leadership, a feeling of inclusion, a deeper level of commitment.

Empowerment.
Right after applying MBO, Savvycom's employee satisfaction, as recorded and reviewed by internal surveys, recognised a new record of 83%. The speed towards goal achievement was also 18% faster than that of traditional goal-setting. The figures continue to improve up til' today, after 10 years of development and 4 years since goal-setting strategy alteration.
Off-the-job behaviours are of concern
There is always a blur, grey line between work and life. Lots of psychological research has pointed out the link of behaviour among different circumstances – that includes workplace ones as well. For example, a woman who tends to binge eating at home has a high possibility to also binge eating at work, regardless of how she argues that she only overeating at home because she has nothing to do since her habit is probably bound to be. Therefore, managers shall also roll their eyes to employee's off-the-job behaviours in order to create a comfortable working environment and smarter task allocation, to which their daily habit may align. 
Understanding such a connection, Savvycom encourages managers from all departments to care more about the off-the-job behaviours with an aim to generate more values to the employees. 
Still, we keep in mind that caring about their out-of-office convention and sneaking into their personal life are two different stories. A tactful manager knows how to analyze normal office gossips and combine them with employees' behaviours at work to derive essential information without causing them a sense of being overcontrolled. Therefore, Savvycom managers always try to show that we truly care about our employees instead of caging them to give them senses of comfort.
After applying the tactics, Savvycom employees' task completion rate shows a significant improvement as they finished the tasks faster and more precisely.
Learning – together
Knowledge and skills are, by figurativeness, food for our souls. Humans need foods to survive, and know-how to grow. However, they are also social creatures that depend heavily on their community to act actively and efficiently. According to research, nearly 70% of people show more impressive results at work under "group learning", which proves the power of learning together in corporative contexts. 
Given the finding, Savvycom HR team started to engage employees with weekly workshops, where they are encouraged to share their knowledge, discuss multiple technological trends in the world and learn new skills in order to broaden their views. The company also focuses on organising in-depth supplementary classes with an updated syllabus and recent intelligence – using group discussion and mock projects as the main teaching method – for employees to co-learn and compete with each other to excel new skills. 

It's also a good activity to improve employees' ability to confront and absorb new ideas – even the opposing ones, as well as to accept that their solid beliefs could be wrong and welcome intellectual humility. Those skills will eventually benefit them in communicating and negotiating with our clients, who often pose contrary opinions against development teams. The partnership will, therefore, be strengthened and later result in excellent product delivery.
"The most impressive thing about Savvycom is that they satisfied all requirements we expected our outsource company to be: skillsets, culture, communication and the desired partnership. It's collaboration. I really don't look at it as I'm dealing with a vendor but a partner."
David Cheng – iHeart Local founder
Physique and intelligence are equally prioritised
Finding that software development is somewhat the "unhealthy" type of work that requires intense focus and extensive hours of working, Savvycom applies the philosophy that "Physical stamina is the energy to reduce the toxin of the hard work" into building the company culture. Savvycom upholds not only a tradition of "brain sharpening" as manifested by weekly workshops and learning subsidiaries, but also a culture of physical wellness.
As such, Savvycom spares a large amount of budget in organizing gym activities in order to create a "physical training" commotion within the company. The activities include periodic outing days, sponsoring gym membership and weekly "happy Friday" where employees are regaled with fruits and clean food. By doing so, Savvycom expects all employees to be healthy – inside and out, therefore, contribute more to their jobs and the development of the whole company. 

Up til' today, more than 50 outing events have been organized, each delivered different health-improving games that satisfied over 95% of employees as recorded by internal satisfaction surveys. The "gym club" of Savvycom, after running for 4 years, has attracted more than 60% of employees to register and training together on the company subsidiary. A reward system is also developed in order to recognise people who actively engaged in the company's wellness movement, so that they have the motivation to commit more.
Savvycom keeps the faith that humans are the one thing leading the company to sustainability. No matter how many times the products may fail, how many crises the business may be snowed under – as long as our people are there, we can always see the light. Therefore, treasuring our talents and nurture them through proper "watering" to solve complex problems for clients will always be our doctrine for excellence.
Contact us for job opportunities and sustainable partnerships:
This week, CommunicAsia was held from 23 May to 25 May 2017 at the Marina Bay Sands in Singapore. This event showcases products like the immense presence of 3D printing technologies, cloud computing services, connected devices, content management, mobile applications and services, smartphones, satellite technologies and other products and services etc. in the Computer Hardware & Software, Telecom Products & Equipment industries.
As a member of VNITO, Savvycom joined CommunicAsia 2017 with the goal of fostering collaboration between Singapore and Vietnamese technology companies. Based on two main reasons: Vietnam is an attractive market for IT companies in Singapore as well as a good resource of engineering talents for Singapore Smart Nation, Savvycom and VNITO delegation always tried their best to introduce Vietnam IT services to the global market.
Let's check our journey here:
For further enquiries, please do not hesitate to contact Savvycom at:
The Industrial Internet of Things (IoT) will redesign companies and countries, opening up a new era of economic growth and competitiveness.
The IoT has emerged as a driving force behind connectivity demands in a number of industries – from utilities to industrial and manufacturing. Many companies need to have an overview of IoT and a proper plan to keep up with the competition according to some of the findings in surveys by the Business Performance Innovation Network (BPI Network) and the Eclipse IoT Working Group.
Still got questions? Ask us:
In October 2014 – Savvycom has been selected as one of Vietnam's 30 leading IT companies in recognition of the best BPO, IT Outsourcing services.
This is a prestigious prize given by Vietnam Software and IT Services Association (VINASA) in the main purposes of praising best IT brands in BPO, IT outsourcing/ Offshoring and software solution for their efficient operations, remarkable prestige and being the leading enterprises cross the country.
It's such a tremendous honor for Savvycom to receive this award. As stated by Dr. Mai Liem Truc, Chairman of the Jury Board, Savvycom was selected for remarkable growth with valuable contribution to IT development industry in Vietnam. Savvycom is also listed in VINASA's special printed publication and online version in both English and Japanese, the journal has 8,000 copies and is published in 100 different countries to facilitate the recommendation of these businesses to the world.
About Savvycom
Savvycom team is the combination of experienced IT consultants and software engineers from Germany and Vietnam. Our services go across Software Development life-cycle through partnerships with clients ranging from start-ups to large companies. The service lines focus on Offshore Product Development especially in mobile apps, web apps and web-based solutions such as CRM, BI, ECommerce, Online Payment.
By successfully developed hundreds of diverse software products in Health Care, Education, Internet Consumer, Food and Beverage, we are committed to determined standards and measures to ensure that our performance absolutely matches your expectations. If you are interested in learning more about Savvycom, let's create your own successful story by contacting us right now!
Contact us via: 
Phone: +84 24 3202 9222

Hotline: +1 408 663 8600 (US); +612 8006 1349 (AUS); +84 32 675 2886 (VN)

Email: contact@savvycomsoftware.com

Visit us at our website!