Top 6 Advantages Of Nearshoring, Why Should You Choose It?
Not all businesses have the resources to accomplish their objectives, so they outsource. Not only does this trend scale up the companies' team but also cut down the hiring cost and process for them. One of the most popular types of outsourcing is nearshoring with the market revenue in 2021 in Europe only was $103.9 billion (K&C), imagine the number for the entire world. 
Knowing that companies are showing interest in nearshoring, but what is it and is it suitable for your company? In this article, we will discuss the advantages of nearshoring, and why a business should choose it?
What Is Nearshoring? How Is It Different From Offshoring And Onshoring?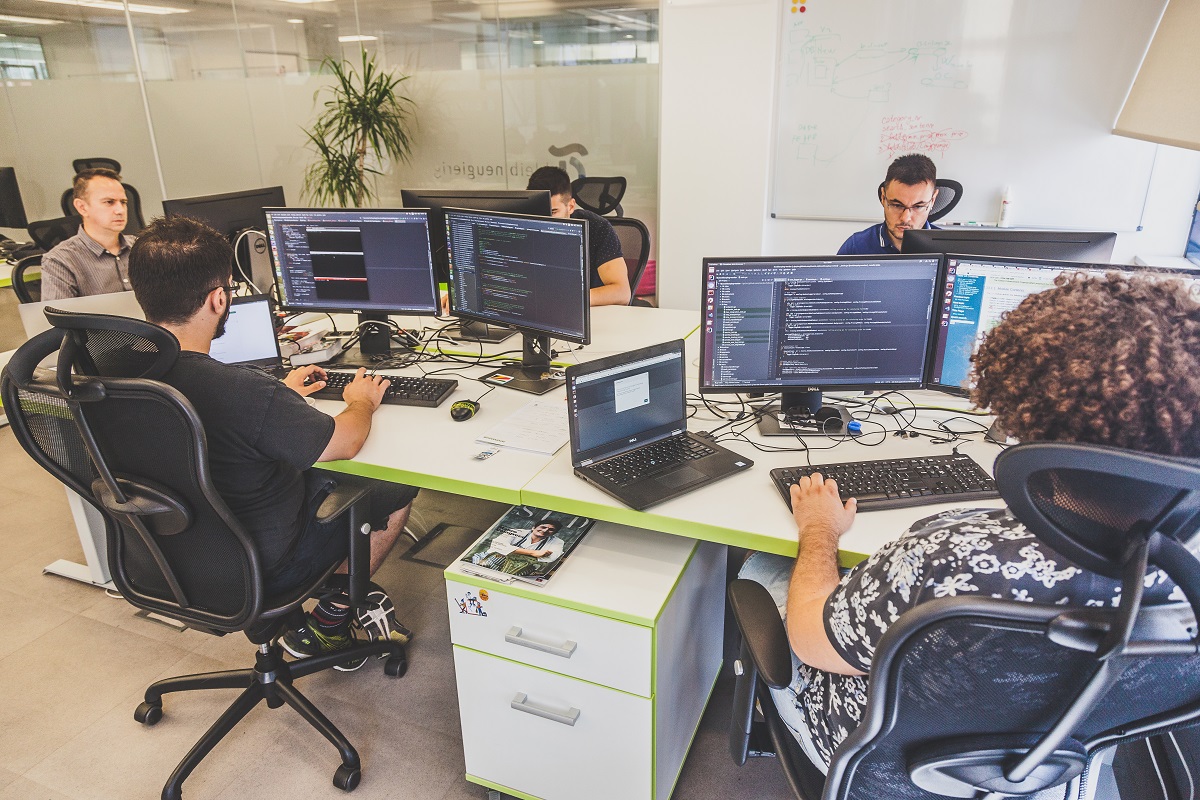 There are three main types of outsourcing, which are Nearshore, Offshore and Onshore. Let's see what are the different among these types.
1. Nearshore
Nearshoring is a type of outsourcing that occurs in a country close enough to the buyer's location. In the software industry, nearshoring describes when a company outsources a project overseas but then relocates their engineering teams closer once their product is up and running so that they can continue to improve it over time and gain operational advantages over their competitors. For example, you're based in the United States, nearshore locations could include Canada or Mexico; if you're based in India or China, nearshore locations could include Malaysia or Thailand.
Nearshoring is suitable for companies that want to cut costs by outsourcing to areas with lower labor costs but don't want the hassle of dealing with cultural or time zone differences. One of the advantages of nearshoring is that it also gives companies more control over the project management process.
2. Offshore
Offshoring is the same as nearshoring, except that the third party is not in close proximity. There may be a time difference involved. However, it eliminates the risks associated with hiring short-term contractors. It also means that businesses can pick and choose their developers without regard to geography. They collaborate on projects with your in-house team and consistently develop software.
Typically, offshore outsourcing involves countries with lower-cost economies. As a result, it may be the cheapest outsourcing solution, but it has some drawbacks such as cultural differences, time zone differences, and communication difficulties.
3. Onshoring
Onshoring is the opposite of Offshoring. It means moving business processes to a cheaper place inside the country's borders. Onshoring makes a big difference in how much things cost and gives companies a lot of flexibility. Also, production coordination and communication are better and run more smoothly. Although it might be the most expensive type of outsourcing.
Overall, these are the differences among Onshore, Offshore and Nearshore:
| | | | |
| --- | --- | --- | --- |
|   | Nearshore | Offshore | Onshore |
| Costs per hour | Average (Depends on the country) | Lowest, can reduce cost by 3-4 times | High |
| Labor resources | Adequate | Plenty | Limited |
| Communication | Quite high (some countries might face language barrier) | Low (due to time zone, language differences) | High (can meet anytime if urgent) |
| Cultural differences | Minimal | High | No |
Top Advantages Of Nearshoring
Businesses have outsourced for quite some time. Because it takes place much closer to home, nearshoring is a better alternative to outsourcing. Here are a few of the reasons why many businesses are adopting this strategic practice. So, what are the advantages of nearshoring?
1. Cost-Effective Labor Force
One of the most important advantages of nearshoring is cost efficiency. With nearshoring, you can choose a partner who will not only deliver the solution on time but also make the project more cost-effective than if it were done in-house. With the IT talent shortage getting worse and IT recruitment and hiring costs going up all the time, nearshoring is a way to cut costs, save time, and bring years of experience to a project right away. For example, if you are in the US, you can outsource nearshore in Mexico to reduce cost to 35%, according to ClickiT.
2. Time Zone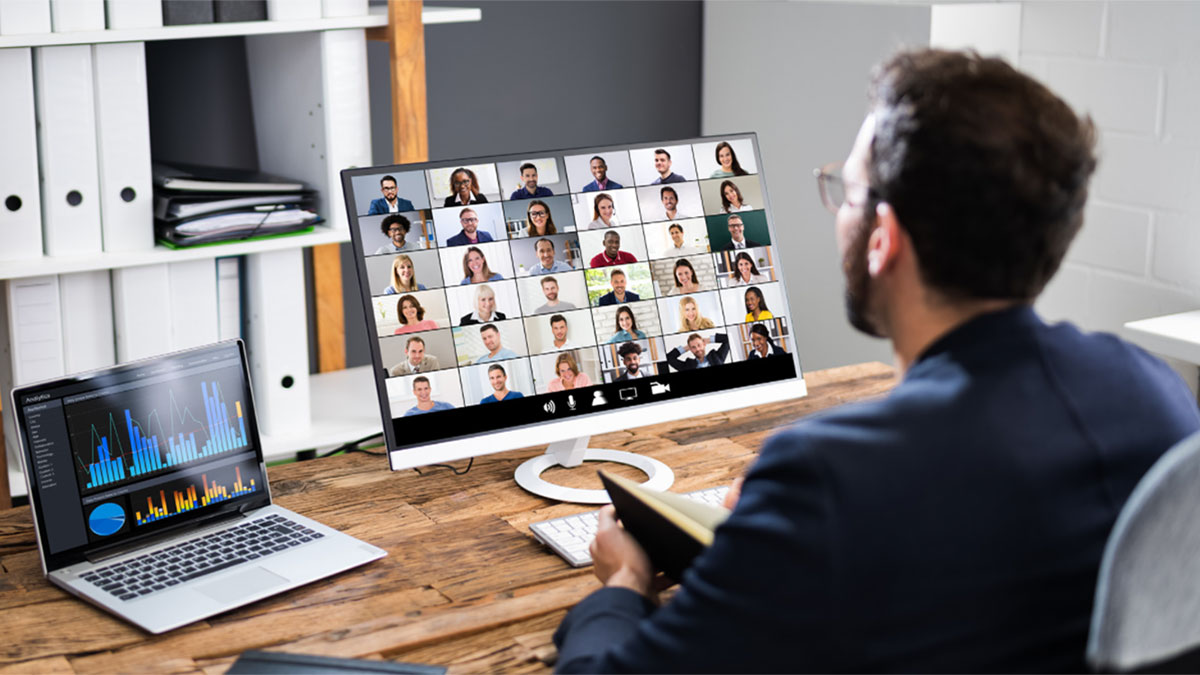 This usually the downsides in terms of Offshore outsourcing but advantages of nearshoring.
Due to their close proximity, clients and vendors' working hours sometimes conflict. Real-time cooperation is made easier. It is now simpler to:
Plan meetings, engage in more constructive conversations
Find solutions to issues more quickly.
Increase the value of your money
Put the project on track.
3. Culture & Communication
The ability to hire workers with similar cultural backgrounds to your business or product team members is one of the advantages of nearshoring. There won't be any misunderstandings between coworkers owing to linguistic or cultural obstacles because you will only be conversing with speakers of your own tongue.
Also, with the close proximity, you will not be worried about the differences in culture since they are minimal, and might not even count as difficulty. Teams can work together more easily, communication moves more quickly, and exchanges are more fruitful as a result, increasing the effectiveness and standard of the outcome.
Looking For a Dedicated Team?
A Dedicated Team might be the best solution in your case. Get in touch with us and we'll help you choose the best IT outsourcing model based on your business needs and requirements.
4. Better Control
When you outsource to another country, it's simple to lose control over your business operations and miss out on possibilities and rewards. This is especially true if you're unfamiliar with the language or culture of the nation where your outsourced staff is based.
By working with nearby personnel who are familiar with your demands and can communicate effectively with them to create competitive advantages, nearshore outsourcing enables you to maintain control over your project.
5. Reduced Environmental And Transportation Expenses
Shipping is responsible for 3% of the world's CO2 emissions and 10% of those from transportation (Transport & Environment). Since the shipping industry isn't doing as much as it could to reduce carbon emissions, some people think its impact could grow significantly in the next few years. So, one of the advantages of nearshoring is that businesses can make a big difference for the environment by reducing their reliance on shipping and the length of their sea trips.
Also, shipping fees tend to go up with the distance traveled, so companies can often save a lot of money by reducing the number of miles their goods have to travel to get to market.
6.Wider Pool Of Talent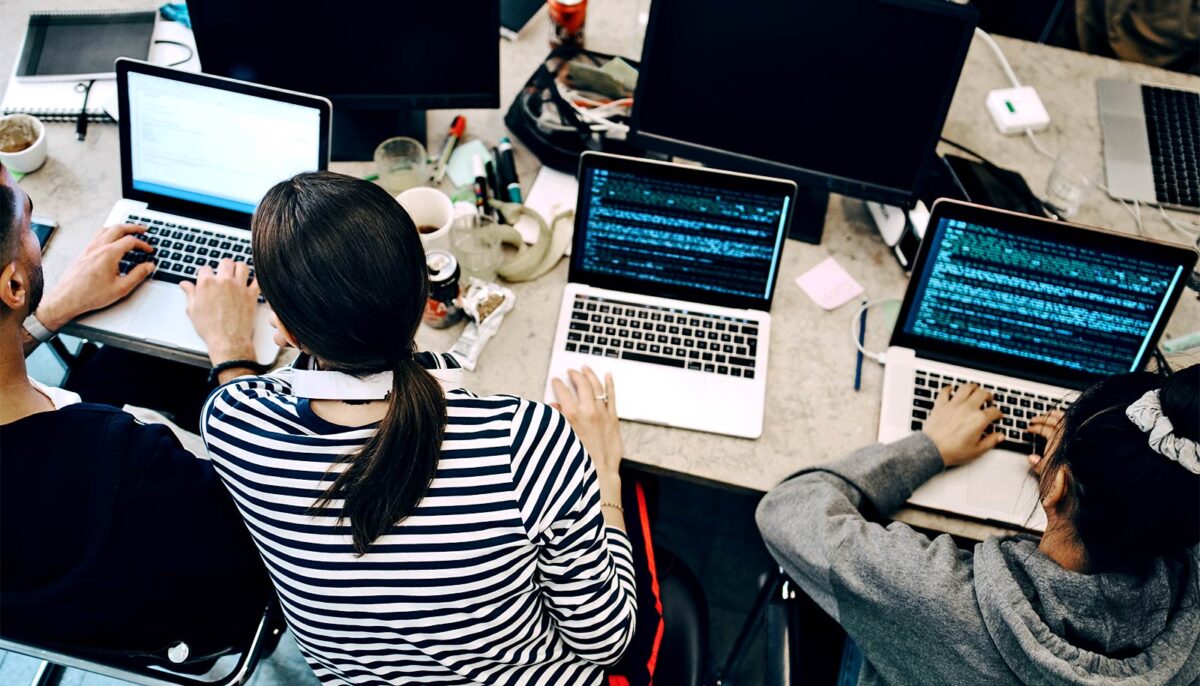 When you send your project to another country, you get access to a larger pool of talent, which is one of the most important benefits. This means that there won't be a shortage of skilled workers when you need them. Staff augmentation also lets you bring in and take out developers whenever you need to.
So, one of the most important advantages of nearshoring is that you don't have to pay for the process of hiring and firing employees every time. Instead, you only pay for the hours they work. It lets them bring on designers or QA testers whenever they need to.
The Downsides Of Nearshoring
Nearshoring has pros and cons, which depend on your business:
Moving large-scale production facilities or other complicated components of operations to a new market closer to home will involve significant upheaval in transferring goods and equipment and learning a new market.
Nearshoring may be cheaper in the long run but requires an initial investment.
If the corporation cannot set up production in the new market before closing its current operations, it may delay operations.
Finding the proper people to work in a new market, negotiating a new regulatory system, and avoiding legal issues and financial fines for non-compliance can also be challenging.
Finding a good partner within the new market can also be a worry. Moving from one region to another usually means breaking up a relationship with a local provider or partner that has probably worked well.
Savvycom – A Trusted Partner For Nearshore Outsourcing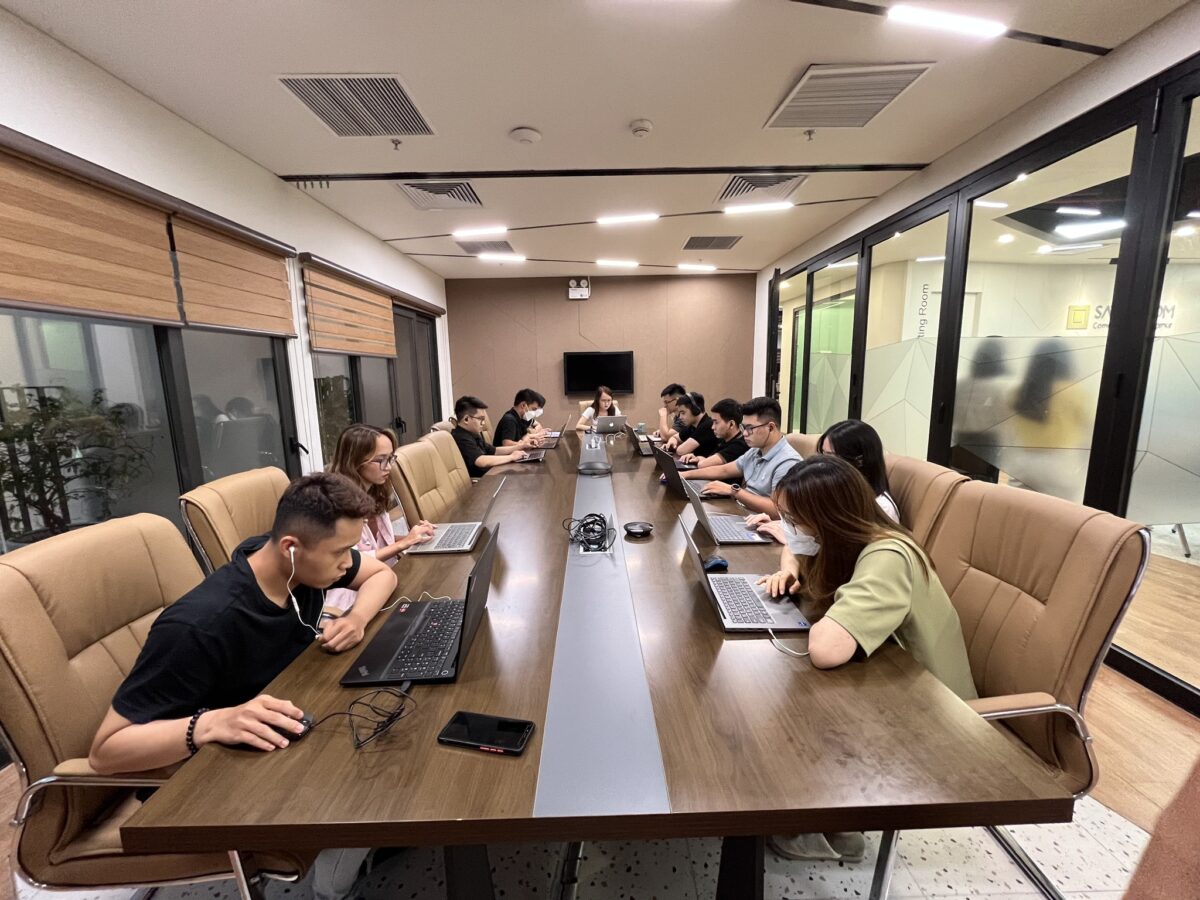 If you are looking for a partner that offer top nearshore outsourcing services, then Savvycom is here to help!
Savvycom, one of Vietnam's leading IT outsourcing companies, provides Digital Transformation consulting and software solutions in banking, healthcare, and retail for domestic and international enterprises. The company, headquartered in Hanoi with three representative offices in Ho Chi Minh City, USA, and Australia, leverages technical capabilities in Vietnam to empower businesses worldwide through technology and become a top IT company in ASEAN and beyond.
The company has 100+ client endorsements, including Fortune 500 companies, more than 20 international honors and awards, and strategic collaborations with Apple, AWS, and Microsoft. Apple Consultants Network Partner in Vietnam.
Savvycom – Your Trusted Tech Partner
From Tech Consulting, End-to-End Product Development to IT Outsourcing Services! Since 2009, Savvycom has been harnessing the power of Digital Technologies that support business' growth across the variety of industries. We can help you to build high-quality software solutions and products as well as deliver a wide range of related professional services.
Savvycom is right where you need. Contact us now for further consultation:
Nearshoring is outsourcing to a nearby country. Nearshoring is when a software company outsources a project overseas but then moves its engineering employees nearby to improve the product and obtain operational benefits over competitors. If you're in the US, nearshore locations could be Canada or Mexico; if you're in India or China, Malaysia or Thailand.
Nearshoring is ideal for organizations who want to outsource to cheaper labor markets but don't want to deal with cultural or time zone issues. Nearshoring gives organizations more project management control.
Hiring developers from a nearshore development center is referred to as nearshoring (situated in the adjacent region as well). Offshoring, in turn, is outsourcing to a country that is geographically distant.
Three main things determine the cost of nearshoring:
Developer experience and skills.
English fluency.
Location.
Check out potential partners' websites and other online resources, like Medium blogs and case studies, and look for:
Technical and business knowledge: Make sure that their developers have the right knowledge. Check to see if they've worked in your field or made things like yours before.
Some models for making software that are available now are: Not all companies that outsource offer nearshore services.
Track record with customers: Case studies, success stories, and customer testimonials are all good ways to tell if customers are happy.
Business culture: Go to Glassdoor to find out what developers think of their employers. When a nearshore company has a strong developer culture, employees stay with the company longer and are more engaged.