How did Design Software Revolutionize Engineering and Manufacturing?
Computer-aided design is something that has been around for many years now, despite some perhaps thinking it was a fairly recent innovation. Many businesses are using design software to help in many ways when engineering and manufacturing the products of today and tomorrow.
How has design software revolutionized engineering and manufacturing? What benefits does design software have and how can it benefit businesses in the future. In this guide, we'll look at how design software has impacted the industry and in what ways has it changed business operations for the better.
With technology advancements and growth in human knowledge, there's a lot more to be achieved in these industries, and design software is helping in that regard.

The history of design software in engineering and manufacturing
The beginning of computer-aided design was well under development during the second world war when Parick Hanratty developed PRONTO. It was the first CNC programming system in 1957 and led the way for many CAD/CAM systems that are available today.
A few years after Hanratty's invention, Ivan Sutherland developed Sketchpad in 1963. It involved the user interacting with a program through a screen. With a light pen to draft and a set of buttons, users had the ability to set parameters or constraints.
These were some of the earliest discoveries developed and made, that would provide the code to create the type of design technology that we have in today's world. We've come a long way since then but it's important to remember that the innovations of the late 50s and early 60s are crucial for what we have available today.
The benefits of using design software 
The growth of the graphic design industry is one that's constantly building and evolving. With the global graphic designers' market size in 2021 being $45.8 billion, it's clear that many are using design for business use.
There are many benefits to using design software for engineering and manufacturing in 2022. Here are just a few of those advantages that it brings to organizations.
Improves productivity
Productivity in the workplace is always a good thing and the amount of time saved through productivity can help with increasing the number of successful projects past the finish line.
With the right software in place, a lot of the common problems like a creativity block, for example, can be helped with CAD software. It can help find solutions and discover new design options that perhaps weren't considered prior.
It saves time on certain tasks
Product development is a costly expense, regardless of how big or small the project may be. With 80% of all new products failing, it pays to save time where you can so that not too much is lost in your resources if the product does fail.
Design software can help save on a lot of problems and finish design tasks that would typically take a human, hours to do in just a few seconds.
For more complex parts of engineering and manufacturing, design software can help create these designs and make them more efficient in performance and materials it uses.
Better accuracy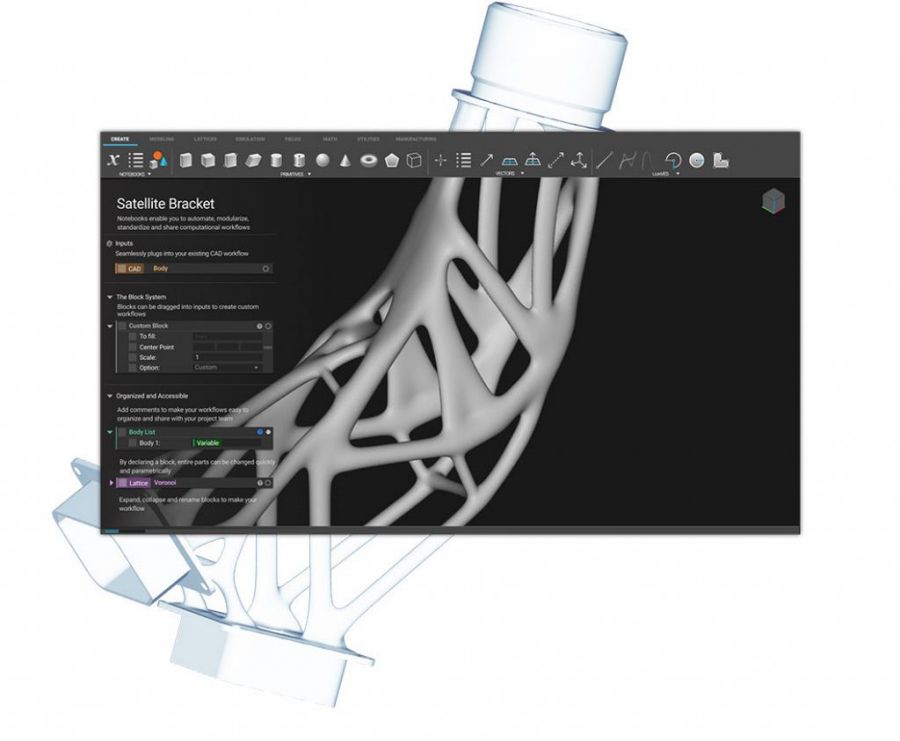 Manual sketching isn't quite the same as the drawings you can produce via design software. Even the most skilled drawers will make mistakes and need to start again. With CAD software, you can simply undo mistakes with a click of a button.
With improved sketches, it helps deliver better prototypes that will likely perform a lot better due to the accuracy of dimensions, etc.
Reduces the number of errors
Within product development, whether it's during the engineering/design stage to the manufacturing, there are a lot of things that can go wrong. As a result, the project's timeline doesn't go accordingly and you can run into delays that could disrupt the success of a product launch. 
Disruptions within the supply chain are never a good outcome to have, especially when a lot of investment has gone into the project. CAD systems offer incredible technological advantages that check interferences or potential errors with the parts being designed.
With the reduction of errors, it improves the outcome of products or parts when it comes to quality control. You want every project in the business to have the same high-quality finish and design software makes sure that happens every single time.
Five industries that have been impacted by design software 
There are many uses of CAD and CAM software that are used within plenty of industries across the world. Some have benefited more than others but despite this, design software, in general, has helped many businesses thrive from company giants in the aerospace industry, all the way down to independent architectural designers.
Here are five industries that have been positively impacted by design software and the impressions it's made on society as we know it.
1. Automotive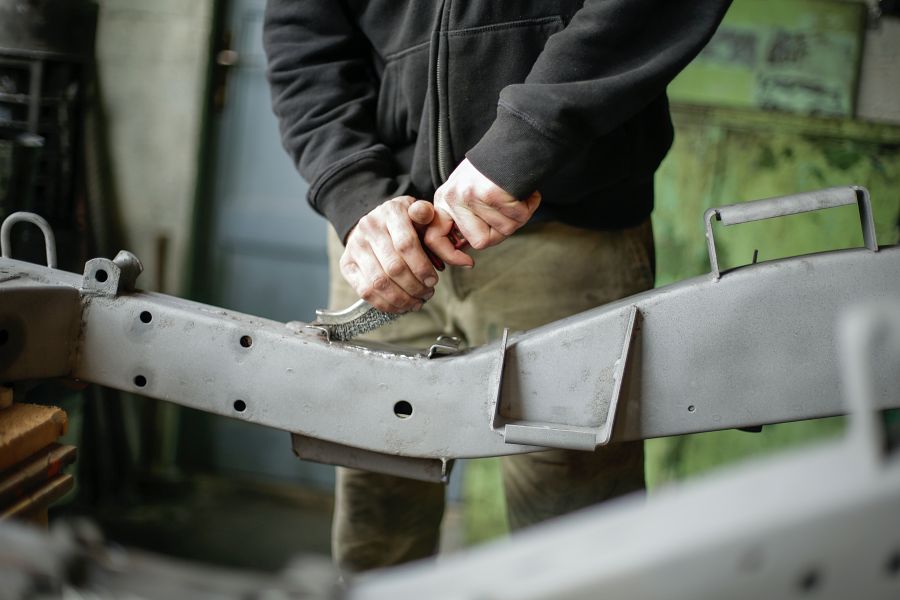 With auto design, creating intricate parts is highly important for many of the supercars but also for those that need a car that can keep up with the demands of everyday life. With a conscious effort to make the automotive industry greener, there's a lot of focus on how the production line can be more efficient and less wasteful.
In order to reduce a company's carbon footprint as well as make savings for the bank, the automotive industry is utilizing generative design software to generate a range of design engineering solutions.
Whether it's creating a high-performance engine to the sleek upholstery and exterior body styles, generative design software is a step up in CAD systems. Creating parts with as little material as possible and designed to the same skill and level of quality that's required. 
2. Architecture
With buildings of any size, planning the design of it can be challenging. Whether that's building a property from scratch or doing renovation work that involves extending the property in question, can all be made more efficient with design software.
There are plenty of CAD/CAM systems that can generate 2D and 3D forms, where users can do walk-throughs of the space before supplies have been ordered or laborers have been drafted in.
The software used for many of those within the architectural industry helps with determining specific measurements, volumes, etc. before the building work has begun. It not only saves on time in general but it helps avoid any delays within the project's timeline and provides close to complete satisfaction for clients.
3. Dentistry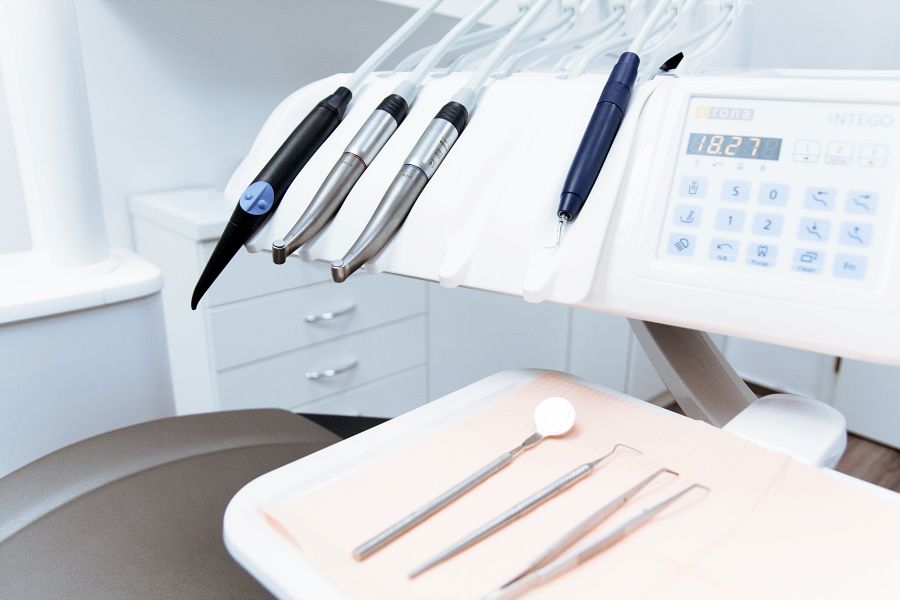 The incredible advancements that have been created within the world of dentistry are hard to believe. There are some technological advances in computer-aided dentistry that have transformed the way teeth are made and how certain procedures are conducted through this design software.
For simple and complex prosthetic units, the potential that's available for customers to get their perfect smile is more affordable and accessible than it's ever been before. With some dentist's offices already having this technology in-house, it means they can create the structure whilst the customer waits, rather than it having to be sent off to the lab to construct.
It helps improve efficiency and cuts down the waiting time that a lot of customers face when it comes to getting a new set of gnashers or a brace fitted.
4. Aerospace
Aerospace is one of the hottest industries right now. With the combined threat of damage, we're doing to the earth and for the world's richest to do it all first, companies like Virgin Galatic and Blue Origin are making use of design software to transform the aerospace industry as we know it.
It's no longer just about satellites, aircraft, and missiles but about traveling out of space and beyond. It's an industry that likely benefits the most from the design software because a lot of aerospace products are so expensive to create. 
The need for successful engineering and manufacturing is essential and so whether it's building them in 2D or 3D forms, CAD/CAM software is critical to use.
5. Medical
Just like Dentistry, the medical field is one that has benefited greatly from design software. Advances in the construction of a prosthesis with medical 3D printers and helping with tissue engineering could help humans across the world with a variety of ailments.
Tissue engineering is probably the most exciting, especially when CAD-based programs can offer insight into tissue biological, biochemical and biophysical properties. This information can then be used in the modeling and design of complex tissue alternatives and substitutes that may save a lot of lives in the process.
Design software will continue to change the world for the better
With design software, the potential it has to innovate and inspire is something that we as humans have only broken the surface with. There's a lot more out there to achieve through this technology and we can expect a lot more influence from design software that will elevate and help reach new heights for businesses across every industry.