Savvycom CEO appeared as a guest speaker in FnF talk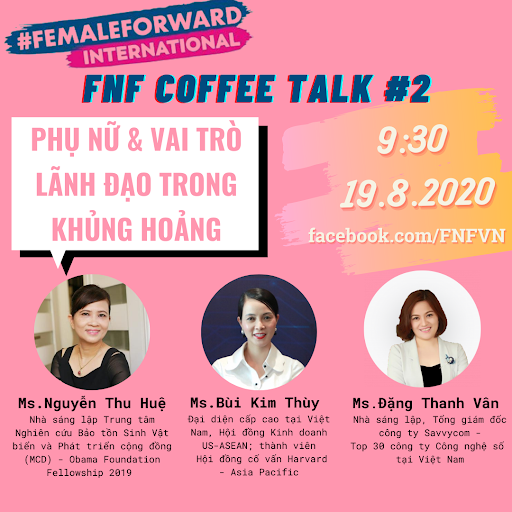 On August 19, Ms. Van Dang – Savvycom CEO, has taken a major appearance in
the FNF Coffee Talk with the topic of "Women and leadership in crises" together with 2 honorable leaders – Ms. Nguyen Thu Hue, founder of Research Center for Marine Life Conservation and Community Development (MCD) and Ms. Bui Kim Thuy, senior representative of US-ASEAN Business Council.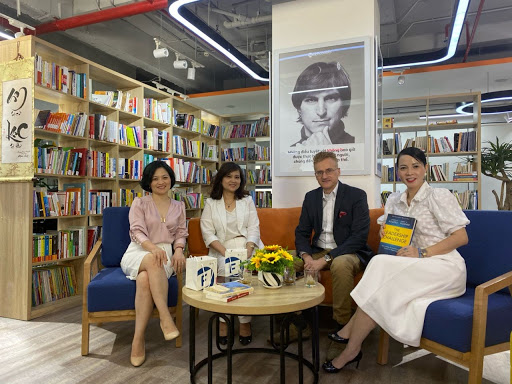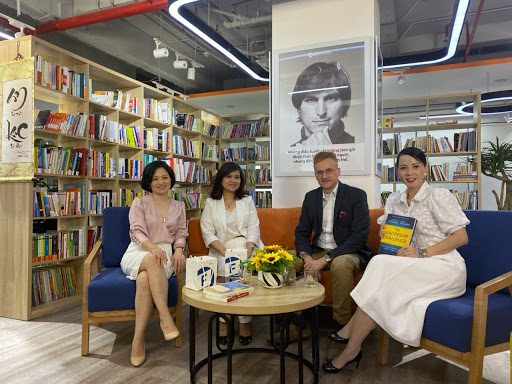 With in-depth expertise in technology and leadership, Mrs. Van Dang has given valuable insights and advice against the VUCA stage caused by the COVID-19 pandemic. See the recap below:
Commenting on the challenges the technology industry is currently facing, Ms. Van Dang stated that, unlike other industries such as hospitality and tourism, technology doesn't suffer directly from the pandemic. However, being part of the global value chain means the industry shares the same loss with others. Savvycom, just like any other company playing in technology, understands that our clients' difficulties are also ours, thus, the company sets the goal of supporting clients at the forefront. Therefore, Savvycom is currently running discount programs, as well as strengthening customer relationship management and customer care to make sure we are available when our clients are in need. 
About the "new normal" the world is entering into, Savvycom CEO believes that it is a long-way run. Humans normally take up to 3 weeks to form a new habit, and with the pandemic that has been happening for almost a year, it is patent that the society will change into a completely different dynamic – along with the way businesses operate and make their money. Face masks will be an international fashion, eating habits will shift from on premise to off premise, online activities will be vital, and technology will drive the economy even more. There would be a lot of changes, and it is imperative for every company – including Savvycom – to grasp the situation and armor themselves against the new trends. Still, based on the evolving nature of this virus, together with the time it takes for the vaccine to prove its efficiency and distributed to all parts of every countries,  she presumes that this pandemic would take quite another time to settle, during which many other new habits and behaviors may arise; hence, the story of adaptability will really be a long battle.
Amidst the confusion upon the new normal, Savvycom has embraced itself with complete preparation and confidence. Right from the beginning, the company's board of directors has carefully evaluated the situation and designed detailed plans for 4 different scenarios: very negative, negative, stable and positive. Nevertheless, all of those plans were developed as per a common spirit:
maintaining optimism, bewaring without being pessimistic, overcoming through solidarity, putting clients at the front and creating sustainable values for the community.
The company also pinpointed the priority, which is to enhance internal forces, in order to ensure business continuity and guarantee our service quality even in time of crises. Therefore, the company has increased the number of training and assignments during quarantine – all were held online – as well as encouraged employees to design more new, creative initiatives and solutions that serve our clients better during COVID-19. Savvycom also maintained close communication with all employees to support them through this hard time and make sure they have a grasp of necessary information, which is critical when the society is still locked within VUCA.  
Mrs. Van Dang also took pride in the achievements Savvycom has earned in the battle against the COVID-19:
"The biggest success of Savvycom in this crisis is that we are able to maintain the same level of stability as when things were normal. Even during social distancing, our culture remains the same, with each and every employee keeping the faith in the company. It evidences the success of our leaders in controlling hardships and connecting people. It also , once again, shouts out the solidarity among Savvycom-ers, which has lasted for so long it has become our grand pride."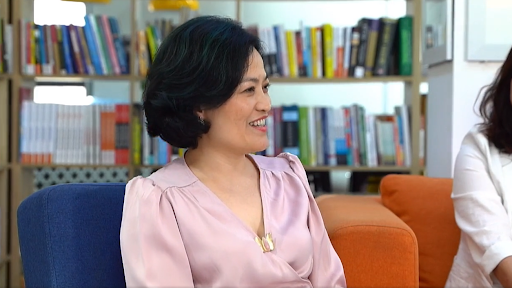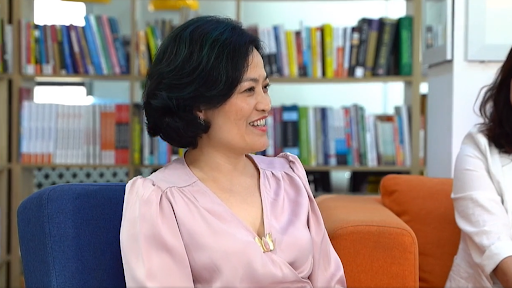 On another hand, Mrs. Van Dang also expressed gratitude in being a woman leader in such a men club as the technology industry. She has a critical viewpoint on being a rare woman CEO in tech as she confessed: "Being part of the minority is not necessarily a bad thing. Because I am minor, I was favored a little more. I believe which gender group I belong to is not that big a deal – my own grit and determination are the only that matter. I am glad I've got to do what I love, just as I am glad I have been blessed with countless privileges and support from people around me on the way to my passion."
As a closure, Mrs. Van Dang sends a message to all leaders – especially women ones – in this COVID-19 crisis:
"Train your health, stay optimistic, think positive, believe in your own judgments. There is no such thing as 'there is no solution'. Even the hardest riddle has a right answer, therefore, as long as you take good care of yourself and maintain an unruffled mind, you will definitely be able to find a way out."
The event was indeed a space for inspiration, where women leaders specialize in their respective field shared valuable learning points and best practices in this time of crisis. In case you miss the chat, check out our Facebook page to rewatch the video.
At the heart of this connecting world, Savvycom is racing against time and innovation to deliver world-beating technological solutions to our valued clients. With our 10+ years of tech expertise, the endorsements from 100+ clients of 4 continents around the world, and multiple successful partnerships with reputable global firms such as Apple, Amazon Web Services, Google Cloud, and IBM, we make serving our clients with the best services a promise.
Contact us via: