An Insight into the Technology world.
Analysis and Insight from Savvycom Team.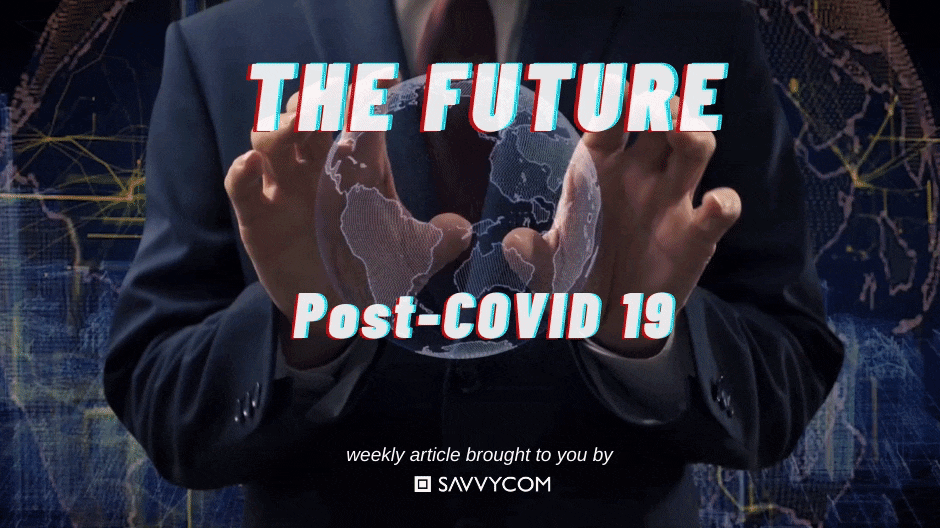 As the Coronavirus wreaks economic turmoil around the world, modern supply chains face unprecedented stress and are drawing an increased level of scrutiny.
For months prior to the COVID-19 crisis, trade tensions had been mounting due to the escalating tariff war between Washington and Beijing, and a broader populist streak running through several other capital cities. This rise in protectionism, coupled with concrete costs and new financial barriers, fueled broader challenges and concerns for logistics networks operating on the global level.
Today's globalized supply chain network has been optimized to identify minimum lead times at the lowest possible price. People want electronics made in China, so they can buy them cheap.
However, rapid political developments, a shift towards consumers buying niche products, and, now, global pandemics have revealed the weakness that lies at the heart of this model of manufacturing.
The hidden costs of single-source dependencies and poor flexibility in adapting to real-time shocks have been laid bare. As a result, the change that had already begun, towards more flexibility and multi-level sourcing, will accelerate tremendously. 
Hence, over the next years, we can expect to see a new order of the world's supply chain infrastructure based on 3 key dimensions:
From globalization to localization
China's dominant role as the "world's factory" means that any major disruption puts global supply chains at risk. Today, China supplied about 42% of the world's exports of personal protective equipment in 2018, for example, as well as almost three-quarters of Italy's imported blood thinners and 60% of the ingredients for antibiotics imported by Japan, according to a briefing from the Economist.
Highlighting this is the fact that more than 200 of the Fortune Global 500 firms have a presence in Wuhan, the highly industrialized province where the outbreak originated, and which has been hardest hit.
We have also seen the global sourcing in the pharmaceutical industry in Europe, which has imported 80% of the active components for its drug supply from China and India.
The key point here is, many countries and businesses are relying on another nation or region, such as those mentioned countries, to supply them with the essential. That becomes troublesome when a global shutdown – as one caused by the COVID-19 – occurs, leaving the world's logistics frozen and pushing many governments as well as businesses to the edge of extreme shortage. 
The difficulty global air freight has faced during the pandemic is a good example. With much cargo transported in the hold of passenger jets, the reduction of flights caused a spike in the cost of air freight, with rates between China and the US more than doubling to $7/kilogram during April and May. This then had a knock-on impact on shipping rates, giving severe headaches to leaders who already went frenzy with the cost problem. 
That said, this pandemic has indeed become a concrete antithesis against most of the current supply chain systems. It has given firms and governments around the world all the reasons to reassess the inherent risks of over-reliance on other countries. Chief among them is the need to exercise more control over the provision of public health-related supplies like medicines and medical equipment, as well as to shore up industries that are deemed to be of national importance.
What will the trend then be? Logistics hubs will re-emerge at the regional level. To eliminate single-source dependencies, and to establish a flexible and adaptable supply chain, product integrators, sub-system suppliers, and component suppliers will source, assemble, and deliver from their backyards. 
However, given the incredibly high number of parts required – each with different lead times – a return to regional supply chains presents an incredibly complex challenge. Still, it might be worth taking the risk in the post-COVID world.
Diversify supply chain to protect against risks
These difficulties may not only lead both firms and governments to self-sourcing but also change their mindset from the "just-in-time" supply chains that were largely driven by the desire for lean inventories, efficiency, and cost savings. The COVID-19 has proved that leaning on only one or two countries for manufacturing and assembling parts contain inherent risks to the overall flow of distribution. 
One alternative to the current proven ineffective system is the "just-in-case" approach, where supply chains are diversified to protect against future risks such as trade wars, hefty tariffs, punitive regulations, or a second wave of the pandemic. This may result in a shift in the favour of a broader range of evolving manufacturing hubs within Asia, such as Vietnam, Indonesia, or Malaysia. Some big companies, including Apple, have already taken their first step into this approach as they declare to move their manufacturing infrastructure in Vietnam due to lucrative labor cost, good craftsmanship, and emerging IT capabilities.
Re-shoring of nearshoring is another option, and there was a pre-existing trend among US manufacturers to rely less on imports from China as a result of the trade war. In its annual Reshoring Index, the consulting firm Kearney highlighted a "sharp reversal" of US manufacturer sourcing from Asia to domestic suppliers in 2019. However, in the case of most countries, this is more likely to be led by government incentives rather than nationalism.
Of course, it is hugely complicated and expensive to relocate whole factories, or even R&D facilities which rely on people as their primary resource, so the immediate impact may be limited. Over the longer term, however, automation and robotics will alter the cost equation, significantly offsetting the relatively higher labor costs in most markets. Similarly, digitization may help to cut the costs associated with global trade, as the shift online experienced during the lockdown becomes more ingrained. The rise of digital trade platforms, e-signatures, and digital customs clearance will all help keep goods moving more efficiently.
And as companies embrace digitization, they can also use technology to help manage increasingly diverse supply chains, for example by using real-time visibility of inventory or machine learning to forecast purchasing patterns. That leads us to a conclusion and further examination in the next section, which is:
The increased importance of technology and digitalization
Since the 2008 financial meltdown, regulated financial institutions globally have been forced to stress test their balance sheets to assure preparedness for an economic shock. Governments wouldn't have it any other way.
Similarly, a series of large-scale cyber-attacks in the past 10 years has forced technology companies to institute penetration tests to scrutinize their cyber-security mechanisms. Boards of directors won't have it any other way.
In a post-COVID-19 world, supply chain stress tests will become a new norm. The distributed global business model, optimized for minimum cost, is finished. Tomorrow's model demands new priorities in optimization. That said, the supply chain has become the main protagonist everywhere, it has moved from playing a "behind the scenes" organizational role to being a prime driver of the company business.
In the past, volume stability enabled the supply chain to deliver with a high level of service while lowering costs at the accepted quality. However, supply chains and manufacturing plants allow minimal flexibility in terms of volume – as the struggle to fulfill ventilator demand has exposed.
As volumes become more variable, supply chains must become more adaptive, especially if, as forecasts suggest, large suppliers and logistics operators in the supply chain industry must prepare for major catastrophic events such as weather events (fires, flood, tsunami), lethal pandemic outbreaks, strikes, social unrest, and associated disruptions.
To maneuver choppy waters, navigators need visibility. In certain industries, such as microprocessor development or consumer technologies, advanced electronics manufacturers have already produced comprehensive dashboards that layout the full status of production and shipment, down to the last detail. The dashboards refresh every 20 minutes to provide a real-time overview of the entire supply chain.
Other new supply chain technologies are also emerging, which would likely to dramatically improve visibility across the end-to-end supply chain, and support companies' ability to resist such shocks. The traditional linear supply chain model will be transforming into digital supply networks (DSNs), where functional silos are broken down and organizations become connected to their complete supply network to enable end-to-end visibility, collaboration, agility, and optimization. Advanced technologies such as the Internet of Things, artificial intelligence, robotics, and 5G, DSNs will be leveraged to anticipate and meet future challenges. 
Such technology will inevitably emerge as the norm, the shield, and the sword to businesses. Whether it is a "black swan" event like COVID-19, trade war, an act of war or terrorism, regulatory change, labor dispute, sudden spikes in demand, or supplier bankruptcy, organizations that deploy and lead such technology will always be ready to deal with the unexpected.
At the heart of this connecting world, Savvycom is racing against time and innovation to deliver world-beating technological solutions to our valued clients. With our 10+ years of tech expertise, the endorsements from 100+ clients of 4 continents around the world, and multiple successful partnerships with reputable global firms such as Apple, Amazon Web Services, Google Cloud, and IBM, we make serving our clients with the best services a promise.
Contact us via: 
Phone: +84 24 3202 9222
Hotline: +1 408 663 8600 (US); +612 8006 1349 (AUS); +84 32 675 2886 (VN)
Email: [email protected]
Website: https://savvycomsoftware.com/