An Insight into the Technology world.
Analysis and Insight from Savvycom Team.
Vietnam's Information and Communications Technology (ICT) sector has an average yearly growth of 9.8% for the last five years with annual revenue of $110 billion in 2019, a 14% contribution to the country's GDP. Thanks to its growing IT infrastructure, improving logistics and regulatory environment, and business-friendly economic reforms – it is now emerging as an outsourcing destination in the Asia-Pacific region. Therefore, outsourcing to Vietnam has become a strategic option for businesses wanting to cut cost on fixed headcount. 
In this article, we are going to audit the state of outsourcing in Vietnam, as well as publishing a list of 10 best software development companies in Vietnam so that you have a full view of why and how you can hire software development services in this competitive market.
1. Why outsource to software development companies?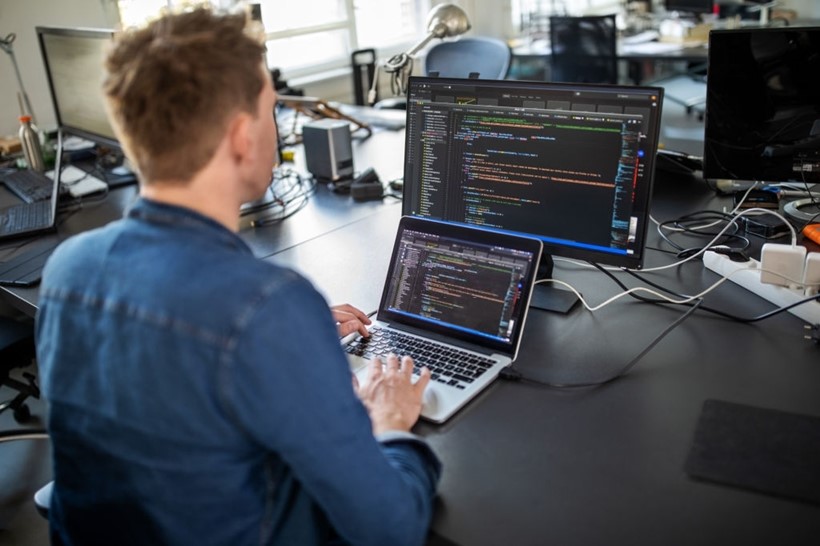 During this pandemic, businesses across the world are cutting down on local staff. Some are deferring their planned IT projects until a more stable time, and some are canceling projects indefinitely. The savior for all such companies is IT outsourcing.
Outsourcing is a business practice in which certain company functions are assigned to outside service providers rather than performed in house. In other words, a company seeks external help or support to perform some of its business activities so it can stay focused on core business goals while saving time and money. In today's tough scenario, businesses can survive through software outsourcing services – and some businesses might even be able to come out of this pandemic doing well.
The outsourcing industry has been an integral partner in companies' crisis responses across sectors. Offshore software development to another country such as Vietnam is a smart decision that companies should consider to maximize their productivity in a cost-effective manner. This proven approach has led to many successful projects, as it allows a business to focus on its core competencies. It should be used as a strategy that can really boost a business.
---
2. Why outsource to a software development company in Vietnam
1. Pandemic stabilization
Recognizing that its medical system would soon become overwhelmed by even mild spread of the virus, Vietnam chose prevention early and on a massive scale. The country reported one of the least cases in Southeast Asia with minimal deaths. We are also featured in various reputable newspapers for relentless efforts and successful countermeasures of the pandemic. This has given businesses based in Vietnam a head start over global competitors at this time.
2. Cost-Effectiveness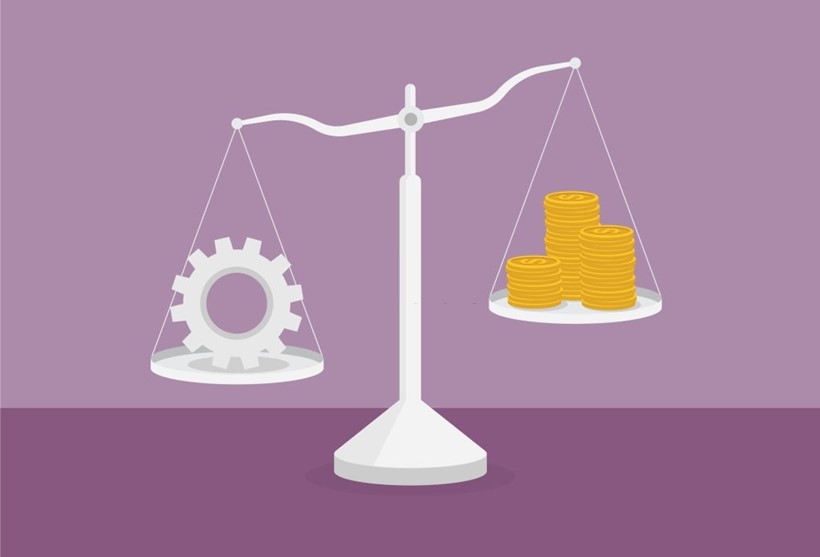 According to Innotech, outsourcing software development in Vietnam costs 50% less than the rivals from India and China. Anderson Vietnam also estimates that outsourcing per person in Vietnam is only $20,000 per person a year compared to $40,000 per person in India. These figures are convincing enough to place Vietnam as the top future contender for offshore development projects. 
As Indian companies enter the maturing cycle, the cost differential between India and Vietnam will increase even further. The outsourcing costs in India are most likely to increase in the coming years.
3. Potential Workforce
Human capital in Vietnam is witnessing positive trends. Some of the most notable highlights in Vietnam IT workforce in recent years are:
Top 7 countries in Asia with the highest EF EPI Average.

Top 5 countries in Asia with the fastest improvement in English skills.

Top 10 countries in the world with the most engineering graduates.

Top 10 countries of origin of international students in key study-abroad markets.

Top 10 countries in Asia Pacific with the highest Human Capital Index.

Top 10 in regional groups in global attraction and global knowledge skills.

Top 30 countries in the world and top 2 in SEA countries for basic academic skills.
Moreover, Vietnam has a population of over 90 million people and over 60% of the population is under 30 years of age. With that being one of the countries with a young population, the Vietnamese – or Vietnamese workforce specifically – are perceived to be fast learners, dynamic, innovative, tech-savvy and flexible to changes. 
---
4. Knowledge and skills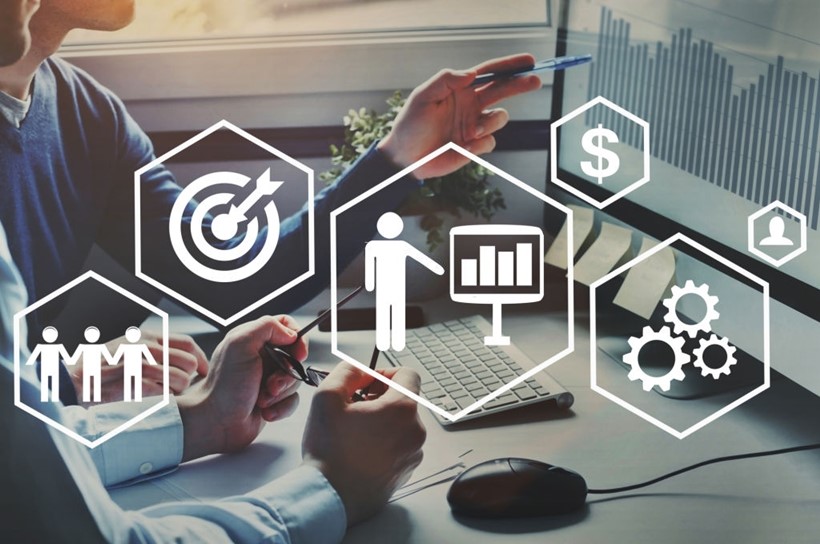 As the surge of technology is making a significant impact on every generation, more and more STEM majors, schools and academies are opened to encourage the young to invest their talents in technology and relevant sectors and hone their skills. The rapid development in both quantity and quality of IT education in Vietnam provides an extensive supply of software developers for Vietnam outsourcing companies in the years to come. 
On the other hand, Vietnam students are often appraised for their fast absorption of knowledge, most of them have good to excellent academic background as certified by standardized exams, endorsements from global recruiters, honours and awards. 
3. Top 10 Software Development Companies In Vietnam
A glance back at 2020 from Savvycom Team
---
Founded in 2009 with a mission of leveraging engineering resources in Vietnam, Savvycom has worked its way up to become one of the top 30 global app developers, according to Clutch.co. Fueled by a pay-it-forward mindset and a creative approach to technology, the company provides excellent full-stack solutions to a large assortment of industries, including insurance, finance, healthcare, and education. The successes of the company are reflected in its 100+ endorsements from clients, including Fortune 500 companies; in its receipt of more than 20 international honors and awards; and in its strategic partnerships with technology brands such as Apple, AWS, and Microsoft.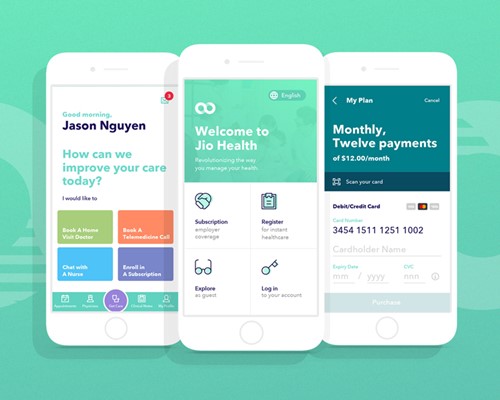 Finish Your Project The Professional Way With Savvycom!
Our team can help you with the development of your application. Contact us to get a free initial consultation regarding your project and its estimation in terms of cost, timeline, and needed technical talent.
---
Saigon Technology Solutions is the leading Vietnam software development outsourcing company focused on delivering the best and most cost-effective solutions to its clients. Its customers are located in the US, the UK, Australia, Germany, and the Netherlands. Saigon Technology is focused on custom application development, web application development, and mobile application development. It is listed among the top software development companies around the world. Saigon Technology focuses on .NET Core, Java, PHP, ReactJS, Angular, Azure, AWS, microservices, and machine learning. Some of its impressive clientele include Kaercher, Abbott, Panasonic, Topicus, and DMI Inc.
HighProductivity helps businesses create fully fledged web and mobile solutions that help them achieve their business goals. It uses modern, proven, and efficient technologies and approaches to build stable and scalable applications. Since its inception in 2012, the company has served 47 customers and participated in more than 60 projects. The company's clients include HP, PepBoys, OrderTiger, SP-ITC, and SnapRecruit.
Eztek launched in 2011 with a goal of empowering organizations across the globe with custom software engineering from concept to completion. Today, Eztek has a growing team and an agile software development outsourcing company equipped with the expertise, know-how, and tools to help businesses perform, grow, and profit through customized software products. Eztek specializes in core technologies like Angular, NGRX, .NET Core, JAVA, microservices, DevOps, and Agile.
S3Corp prides itself on putting the client's needs at the core of its operations. The company has been in the Vietnam tech industry for more than a decade. Through this period, it has worked with various companies and brands from across the globe, including Absolute Software, Change Lab 23, SingTel, Vinasa, Ruckus, HCA, Pepsico and Paradigm, among others.
With the team of talented software engineers, S3Corp provides full custom software development services, including full lifecycle development, new feature development, UX/UI design, web and desktop application development, mobile application development and driver/firmware. Additionally, it also provides automation testing for software products and product verification for assured quality and successful integration of custom software products into your business operations.
The company prides itself in utilizing some of the latest technologies and tools in the market today, thus guaranteeing products that are at par with the current and future industry standards. Further, the company has partnered with other recognized institutions in the tech industry, including Microsoft, ISO and SiteCore.
---
Agile Tech was established in 2015 in Hanoi, Vietnam. It specializes in web development, mobile app development, AI- big data services and blockchain services. Through its team of highly skilled software engineers and IT professionals, the company has built multiple software products for leading companies and brands in more than 10 countries.
The company's portfolio provides sufficient evidence of the company's proficiency and ability to serve multiple industries. Agile Tech has developed custom software products for enterprise management, e-commerce, social media and entertainment, Fintech solutions, Service industry, Travel and hotel, healthcare, real estate, education, transportation and lifestyle, among others.
Agile's mission is to provide reliable technical solutions to enterprises to boost their business outputs. Guided by a mission to deliver successful and innovative solutions at reasonable costs and within short timelines, the company has earned the recognition and a spot at the top of the list of trusted custom software development companies in Vietnam.
Since its establishment in 2016, MOR has positioned itself as an ultimate custom software development company in the competitive Vietnam landscape capable of delivering high-end solutions across industries. Through its team of qualified software engineers the company has delivered over 140 projects for many clients across the world including InDetail, Bit One Group, Aruto and ISM. Overall, MOR prides itself in providing satisfaction to clients through cost-effective and quality software products.
The key custom software products the company delivers include system development, website development, mobile app development, SaaS solution development, Blockchain, Artificial Intelligence and Internet of Things.
ISB Vietnam is a wholly owned subsidiary of ISB Group, Japan and was established in 2003. With a globally well-trained team of developers, IVC, as well as ISB group, is delivering top high-quality technology services for customers all around the world. Generally, they provide 2 main kinds of service: outsourcing/offshoring and solutions. One service is a flexible pricing model based on customer requirement. The other provides value-added and right solutions that best meet customer's needs and expectations. 
Designveloper is a leading software development company fully established and run by Vietnamese. With a team of about 50-100 professional and enthusiastic Web developers, Mobile developers, UI/UX designers, and VOIP experts, they made it to these early achievements today by following a systematic approach and delivering the best and most cost-effective software services to clients. 
Their services consist of Web development, Mobile application, Design, and VOIP. By obeying a fully professional working process and applying the most modern technologies, such as GraphQL, Angular, Meteor, Golang, ReactJS, React Native as well as iOS and Android application development, Designveloper has successfully brought satisfaction to all of their customers and received very positive reviews and feedbacks.
With more than 150 employees, HDWebsoft has the resources and abilities to handle any web, mobile, or software project. It has been trusted by clients around the world, ranging from early-stage startups to large companies. Whether you're looking for someone to manage all the technical aspects of your business or an offshore development team to support your existing developers, HDWebsoft is the team for you. The company will help deliver all projects in a timely manner by synchronizing with your internal development process. If you don't have one, HDWebsoft can help you develop one. Its impressive list of clientele includes NRC Auction Bid, Underqut, Generate, Fresh, Trustify, and ANX.
Looking To Find A Trusted Tech Partner?
Tech Consulting, End-to-End Product Development, Cloud & DevOps Service! Since 2009, Savvycom has been harnessing digital technologies for the benefit of businesses, mid and large enterprises, and startups across the variety of industries. We can help you to build high-quality software solutions and products as well as deliver a wide range of related professional services.
Savvycom is right where you need. Contact us now for further consultation:
Phone: +84 24 3202 9222
Hotline: +1 408 663 8600 (US); +612 8006 1349 (AUS); +84 32 675 2886 (VN)
Email: contact@savvycomsoftware.com