9 Tips for Cutting Through the Noise in a Crowded Market
Marketing is an industry dedicated to promoting goods and services to both consumers, B2B and B2C markets. Marketers will always try to implement different tactics for promoting their products or services. Therefore, they cover a wide range of promotional options for cutting through the market's noise. 
In other words, the market noise is what interferes with your marketing goals and let's face it, the more noise there is, the less effective your marketing campaign will be. However, there are plenty of ways to overcome this even though there are up to 10,000 ads created per day. 
In this article, we will dive deeper and provide you with the necessary tips you should follow for cutting through a crowded market's noise. 9 Ways you can cut through a crowded market's noise

1. Use lead-nurturing strategies 
Most leads will never become new customers because the purchasing decision might be more complex than it seems. In order to do this, you need to nurture your leads, so you become the first option for your customers. 
Turning leads into customers requires you to offer supporting content and education throughout the stages of the sales funnel. What's the best way to run a lead nurturing email campaign? It's through emails! More than 60% of businesses use emails for reaching out to their customers. 
There are plenty of effective lead nurturing examples businesses will use in order to help them better communicate with their customers. Here are some of them: 
Welcome emails 
First order discounts 
Limited time offers 
Behind the scenes 
Freebie
Helpful tips 
What to expect and more 
Furthermore, to help assist your lead-nurturing strategies even more, you can email marketing tools that will assist you in writing perfect lead-nurturing emails. 
Flodesk: Flodesk is an excellent choice for helping your lead nurture emails. They offer ready-to-send email templates that allow you to build up your email list and convert visitors into customers without needing any website for it. It's free to try for 30 days, but after that, you'll need to pay $38 per month to fully unlock its advanced features. 
SendGrid: This is an excellent email marketing tool you can use that offers a large range of free features with its free plan. SendGrid has a range of responsive templates you can use and start from scratch. Moreover, you can design your emails with their drag-and-drop tools. If you want to learn more about SendGrid's pricing plans, you can directly contact them on their website.
Zoho Campaigns: This is an excellent online email marketing tool with competitive prices. With its drag-and-drop email editor, you can create some dynamic designs and easily track customer information. It's mostly popular India-based companies and across the U.S.A. The free version offers up to 2,000 contacts and up to five users in the free plan. The paid plan is cheap and costs up to $3 per month for up to 500 contacts. 
2. Find an experienced SEO agency 
Agencies with a high level of experience allow you to cut through the market's noise. One of the ways they do this is through search engine optimization (SEO). A user query will result in thousands of results across several pages. 
The way search engines work is by listing the amount of value a user will find in the content you posted when clicking your link. Anyone will rarely click on a link that is near the bottom of the first page and even less likely for them to click on the second page of Google. Only being on the first page of Google already gives you an instant advantage over competitors and allows you to cut through the market's noise. 
According to statistics, around 50% of web users will click on another website from the results page (first page of Google). In this case, an experienced marketing agency that pays close attention to SEO will take many insights into consideration and assess your content's quality in order to help you rank higher on Google. 
3. Learn more about your customers 
The best promotional ads are when you set up the right call-to-action for your target audience who would love to get their hands on your product or service. How fast can you know more about your customer persona? In short, you can set up highly-cost effective local campaigns on social media and search engines that will lead to high conversions. 
4. Use the power of social media channels
We all know the power of social media channels and how popular they've become. As of now, there are around five billion social media users worldwide. The only thing you need to do is to find out on which social media channels your customers are the most active. 
Otherwise, each social media channel specializes in something. For example, if you use LinkedIn, it's more of a B2B channel and whoever you contact will be more for professional cases. On other hand, if you use Facebook and Instagram, they can be used more for promotional purposes and direct communication with your users. 
You can know which social media channel to be most active on after you define your target audience and see where their highest presence is. 
5. Respond immediately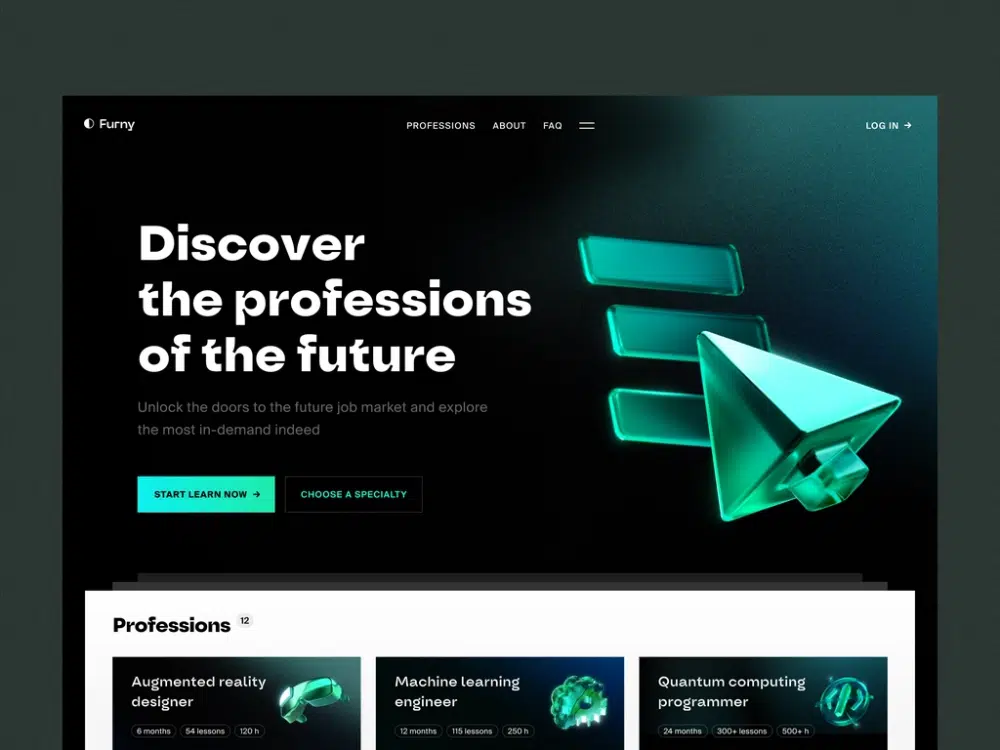 Customers don't like to wait forever for you to respond to their inquiries. Therefore, to cut through the crowded market's noise, show people how important they are to you and not waste any more of their precious time. 
In short, responding quickly to customers' inquiries will grow your business because studies show that more than 500,000 interactions have claimed customers would spend more money on businesses that quickly addressed their inquiries. 
6. Use geo-targeting 
Geo-targeting allows you to target specific regions and connect results with ad actions at hand. To cut through all of the noise, you should create a story for telling. Also, a good strategy is to be in places you were never expected to be in. That's what makes everything interesting and what makes customers want to follow you more. 
7. Ask for help
You can't ever know everything, so asking for help is never something wrong to do. You can't ever reach more than you think on your own, so asking for help is an excellent idea. Reach out to people you can potentially work with and pitch your message to influencers that are willing to help. 
Keep in mind that not all influencers will accept you, but the ones that do make a difference and are worth the effort. Don't do this for yourself, but rather do it for your audience and how you can help them. 
Briefly explain what your audience should care about and tell them the next steps they can follow for coming back to you. 
8. Educate your audience
Many companies make the same mistake of not educating their knowledge, or in other words, sharing their expertise. Your audience might want to learn something new and the only way they can do so is with your help. Information is highly available nowadays and informing people is a good way to engage them. 
After all, you don't want your competitors to be one step ahead of you because if you aren't sharing your experiences, they might and this is not good news for you. Furthermore, there's no reason you should charge for it, if your competition does, it's even better for you to give out information for free. 
This is how you cut through the noise and how you shock your competitors by being one step ahead of them. 
9. Make your ads valuable
There are many ad blockers around on the internet, but the best you can do is to set up ads on social media and your website. The most powerful way to make your ads noticeable is by not making them look like ads in the first place. 
Think about all the ways you can make your ad seem natural. After all, it does sound weird to sound like an advertiser, but rather to sound like someone that is trying to help your customer.
Savvycom – Your Trusted Tech Partner
From Tech Consulting, End-to-End Product Development to IT Outsourcing Services! Since 2009, Savvycom has been harnessing the power of Digital Technologies that support business' growth across the variety of industries. We can help you to build high-quality software solutions and products as well as deliver a wide range of related professional services.
Savvycom is right where you need. Contact us now for further consultation: