07 Digital Transformation Objectives To Help Businesses Cut Costs
According to global consultancy firm Capgemini, 87% of businesses believe that digital transformation provides the opportunity to gain a competitive advantage in the marketplace. This is an even bigger opportunity for SMEs who, through the use of digital can compete against larger organisations. But what if this advantage is translated into lower cost? Can digital transformation really reduce the costs incurred for a business – and if yes, how can it do that?
1. What is Digital Transformation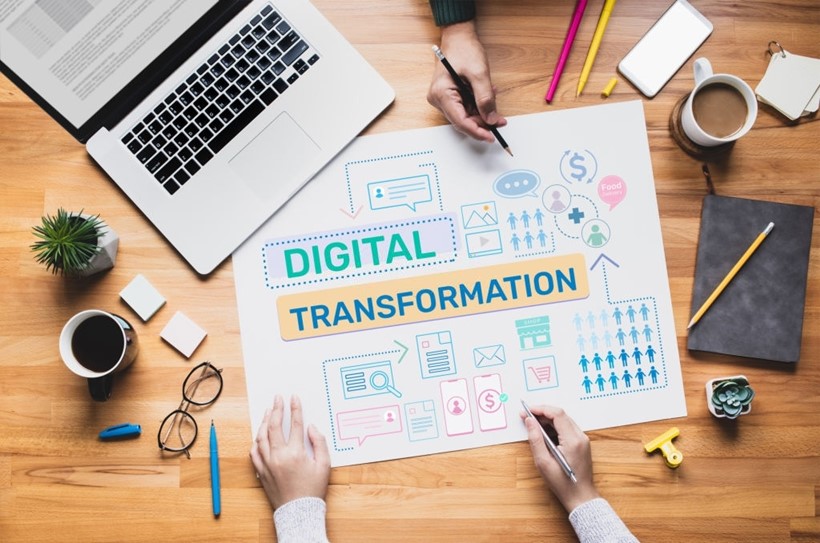 Digital transformation is an aspect that all business organizations are betting on to increase their growth and adapt to new market trends. Technology is a great ally to cut unnecessary expenses and keep the budget under control. The digital transformation and its convergence with digital strategies as a whole, covers the operational, strategic and management areas where:
In the operational sector,

the use and integration of digital technology tools, the transformation of processes, the digitalization of documents, the change in the processing of data in the cloud, as well as the optimization of processes in general can be observed.

In the strategic sector

there is a notable change in the way of working, focusing more on consumer needs to make more assertive decisions and create value solutions.

The management aspect

summarizes the evolution of the company's business model, which takes advantage of the commercial and productive opportunities created by digital adaptation.
Digitalization is not a journey made to measure as each sector has its own peculiarities. A clear example is the transport sector, where digitisation has given rise to new models: Uber, Cabify, models of non-ownership and use of vehicles for days and hours, such as car sharing services, or with even more radical possibilities for change, as Google is trying to do. These models propose to car manufacturers that the digital component be expanded to new automated functions such as insurance, service requests and others.
---
2. How Are Businesses Going To Function Post Covid-19?

There is no denying the fact that the current pandemic has drastically affected the way an organization works. Let's pay attention to the current truth of the business world, shall we? Increasing operational efficiency and transforming the existing business are the most important business initiatives
63% of organizations believe that delivering excellent customer experience as measured by customer satisfaction scores defines success as a digital-first business. Improving customer experience and increasing cybersecurity are also essential initiatives considering the pandemic.
---
3. How Can Digital Transformation Help Cut Cost For Your Business
Companies are constantly searching to improve the efficiency of their processes in order to minimize costs, and technologies are allowing their application in countless situations in the business world. The improvement in productivity is generated in three ways:
Reducing time in the execution of processes.

Eliminating or substituting total or partial tasks within those processes.

By incorporating new functionalities that add value to the existing process.
3.1. Digitalization improves productivity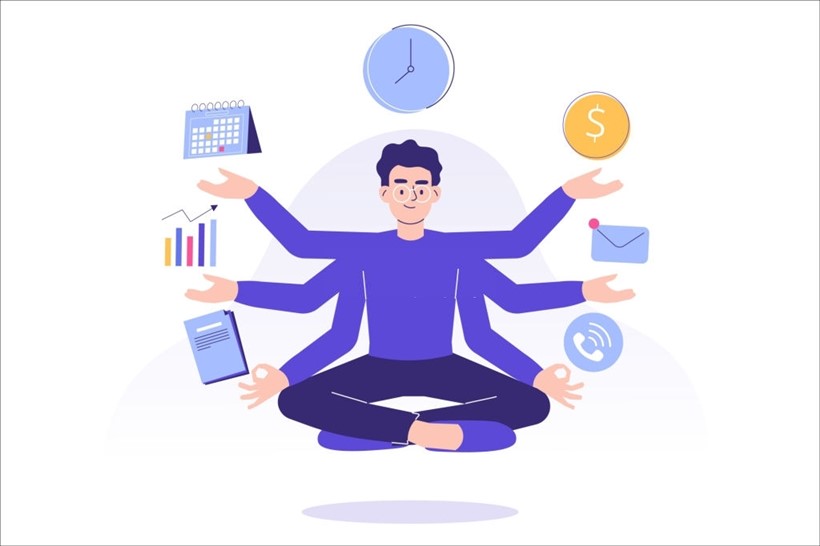 Achieving disruption requires raising cost savings above 40%, since lower levels will be ineffective against the changes introduced by new digital companies, which with new products and levers of the supply chain 4.0 achieve disruption and very high potential savings, increasing services with less investment.
The traditional ranges of productivity improvement of 3 to 5% per year, have been overwhelmed by digitalization, with demonstrated potential for cost improvements well above 25%, incorporating approaches to remote monitoring and robotization, and through process optimization placing the improvements in labor costs in percentages above 60%.
In this way, initiatives such as document automation or digitalisation and cloud storage could provide advantages such as
Speeding up time spent on mechanical tasks.

Optimize processes.

Saving material costs.

Immediate access to information digitally, from anywhere and at any time.

Reduce the environmental impact.
3.2. Digital maturity drives revenue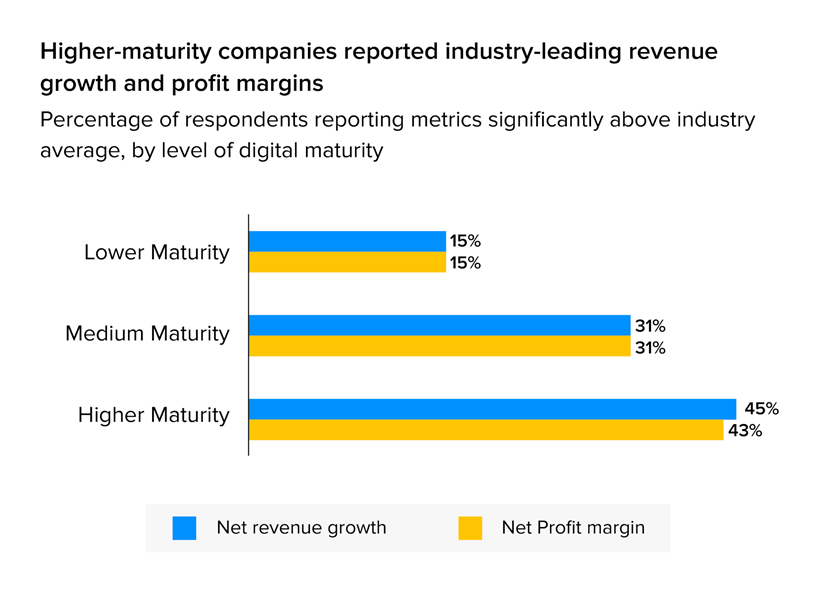 If you have completely understood the importance of digital transformation in business then you know how investing in technology can lead to higher revenue by providing your consumers the well-deserved value. A pattern that held true across all industries was that higher-digitally mature companies in this year's sample were about three times more likely than lower-digitally mature companies to report annual net revenue growth and net profit margins significantly above their industry average. 
---
4. Key aspects of reducing costs with technology
Reducing costs is, for all companies, one of the main objectives. It can be said that the maxim in the business world is to achieve maximum profit at the lowest possible cost, and the use of sustainable technologies also helps to save money.  And as above mentioned, technology is out of doubt at the forefront of it.
Below we list some key aspects in which a company can reduce costs with technology.
Installing software capable of centralizing the entry of information from each area and making it available to the rest of the company in real time, have become the best weapon to make the right decisions to reduce costs.

Betting on the cloud. Your information can be securely hosted on a cloud-based system, which allows savings of up to 50% compared to traditional physical infrastructure management.

The Internet of Things. By introducing the IoT, we can implement systems in which each machine has the ability to measure and communicate all variables for analysis. This allows us to anticipate maintenance and reduce interruptions.

Automate tasks and processes of each department so that management becomes more fluid and efficient.

Reduce margins of error. Some of the avoidable costs a company incurs are due to human errors. Reducing them to their minimum should be one of the purposes of the company's managers.

Managing inventories better, through the use of appropriate software, will allow the company to improve the reliability of the inventory.

Reduce machine and employee downtime. Breakdowns or errors in work orders can lead to missed deadlines and decreased productivity and quality.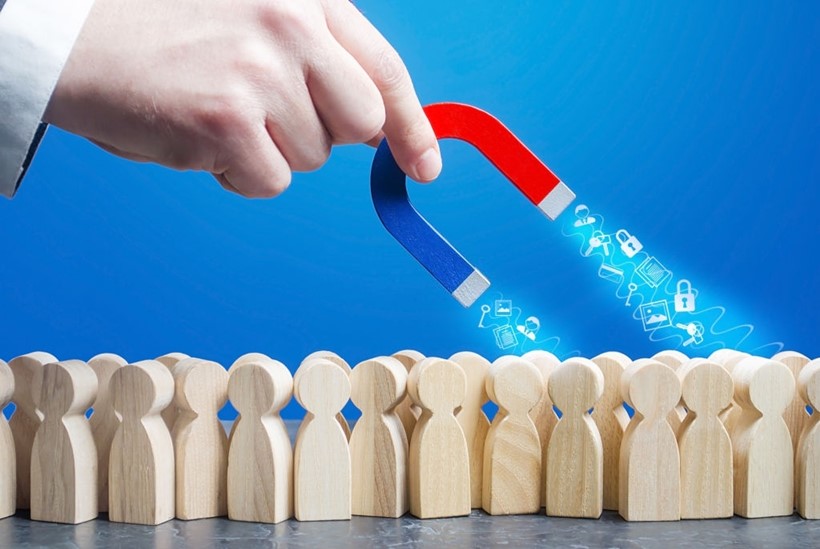 Digital Transformation increase data collection for businesses
Negotiate with suppliers. Another advantage provided by technology is the database it generates, whether it be of orders, delivery time, etc. This information provides the company with the ability to negotiate with national or international suppliers.

Personnel costs. Manage the scheduling of interventions that can avoid unnecessary trips that incur over costs.

Energy costs. Among the biggest expenses incurred by any company is the energy bill. Digital technology makes it possible to comply with maintenance schedules and keep systems and equipment in optimal conditions.

Manage payments and collections well. A good management software, which includes work order control tools, will offer us the detailed picture of the budgets generated at each moment, avoiding the errors that may appear.

Stationery and administration. The handling of a document manager that allows to have the information centralized and digitized will save not only what the paper itself costs, but also in stamps, toner and personnel.
5. Benefits Of Digital Transformation In Business
So, to sum it up – what can Digital Transformation do to your businesses? Is it just cost-cutting via productivity improvement and revenue driving, or is there anything else?
5.1. Revenue growth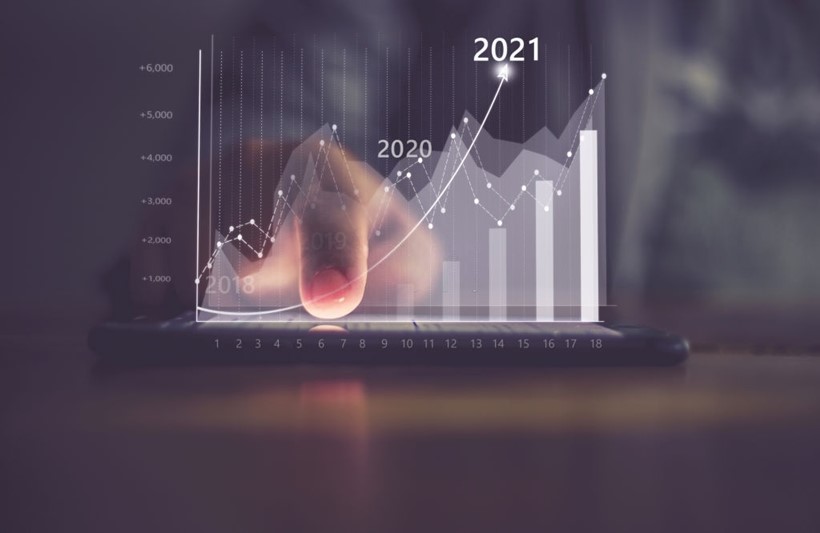 Companies that implement the digital transformation business model see an improvement in their efficiency and profits. Let's talk numbers!
80% of organizations that have completed the digital transformation report increased profits.

85% say they have increased their market share.

On average, leaders expect 23% higher revenue growth than competitors.
5.2. Increased efficiency
Software development companies open up the possibilities of what is working fine and what can be improved. Constant efforts are being made towards reducing the time of execution. 
With the help of digital tools, companies can not only see efficiency in their workflows but also in their supply chain by integrating those tools at each stage of development of a service or product delivery. This process can be as simple as tweaking an existing process by including a digital checkpoint or as advanced as automating a process and remote monitoring the output at each stage via IoT devices.
The traditional ranges of productivity and efficiency have now indicated an increased possibility of cost improvements to about 25%. Not only this but incorporating practices like remote monitoring, robotization, and optimizing the entire workflow improves the labor costs in percentages above 60%.
Looking To Turn Your Project Into Reality?
Contact us for a free consultation on Software Development and you will get all of the insights from our professional technical perspectives. Our Developers will advise you on the best approaches to the development process, as well as roughly estimate your project concept cost.
---
5.3. Increased consumer satisfaction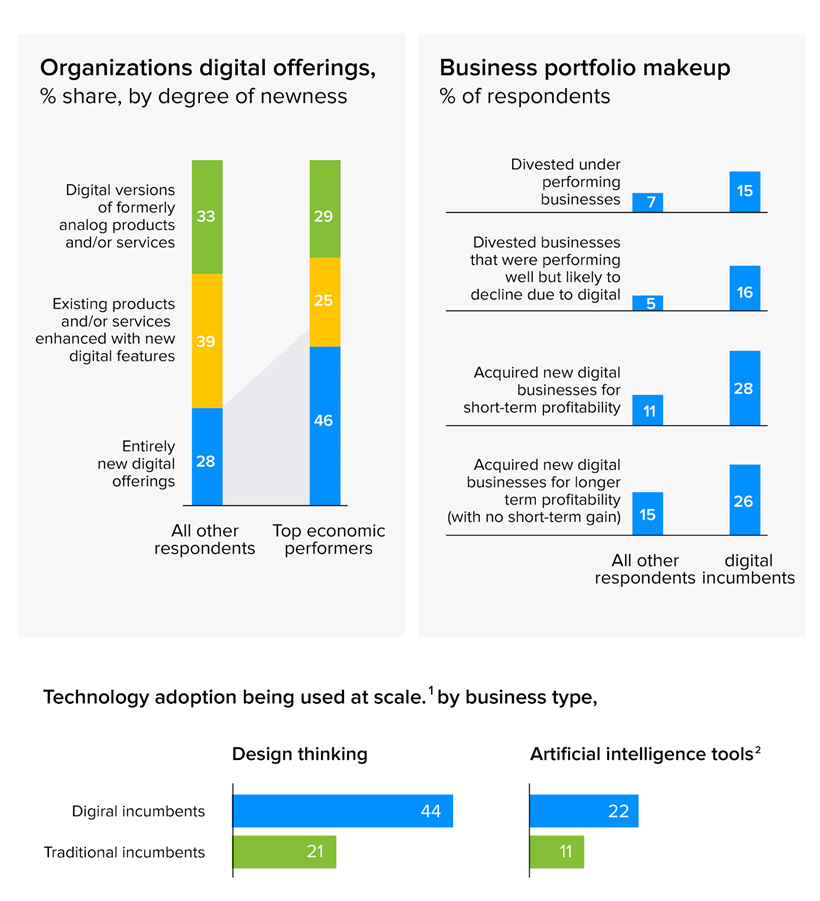 DT drives customer experience towards ultimate brand resonance. This is not a secret anymore. Businesses across numerous sectors are using digital platforms for gaining insights into customers' needs, using technologies to communicate directly with their customers, and inherently transforming customers' touchpoints. 
Here are some of the ground-level ways that digital transformation solutions entail for their consumers:
Personalizing the customer journey 

Seamless omni-channel presence

Embracing automation to keep customers updated. 
We simply cannot deny the fact that organizations that are able to leverage design thinking into their current structure will see a significant advantage in customer experience!
---
5.4. Improved data collection and analysis
Data collection and analytics have opened up new windows for digital businesses. Data analytics tools make it easier to collect and analyze customer data and further result in making informed decisions. Data can be securely hosted on a cloud-based system, which will further allow you to save up to 50% when compared to traditional data management systems. It is one of the best ways to enhance your strategies by studying the online habits of your target audience.
5.5. Increased flexibility and scalability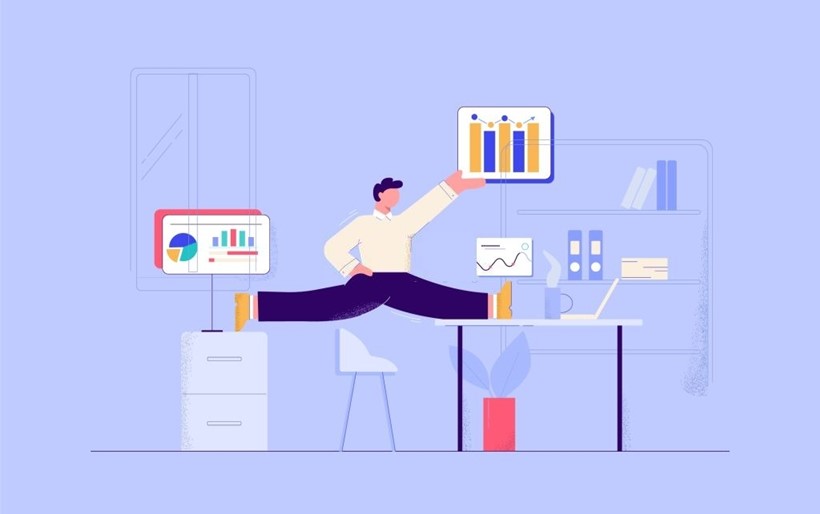 The impact of digitalization on business is such that it allows you to explore scalable alternatives. It breaks you free from the processes that come with old technology that accept manual inputs. Modern software and processes allow one to integrate various business parts, further making it more flexible. Tasks like service requests, providing support, or connecting the data can now be automated without manual intervention.
5.6. Enhanced reliability and reduced risks
From a technical point of view, the old technology cannot back up, maintain and protect the data of your company as well as of your customers. This will certainly make your business an easier target for cybercrime. Hence, as your organization will grow, the technology and processes have to evolve. 
By upgrading to digital tools, you'll see improvement in the efficiency and effectiveness of current risk- management approaches. Also, remember that digital risk initiatives can reduce operating costs for risk activities by 20 to 30 percent.
5.7. Increase agility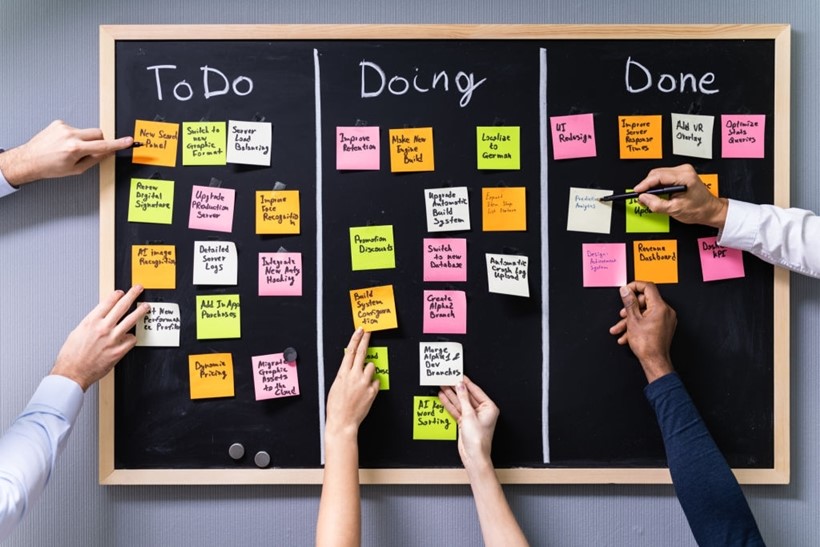 Business transformation makes organizations more agile. You can improve speed-to-market pace and adopt continuous improvement and continuous deployment strategies. This will not only make innovation happen fast but also increase the rate of adaptation while providing a pathway to improvement. Also, let's not forget that business transformation consulting firms will keep you at the top of your game among your competitors.