11 Ways Technology Is Changing Holiday Shopping
Time with family and friends, festive decorations, decadent meals and good cheer might still make for a merry holiday season. But the increasingly digitized and pixelated celebrations of today seem like a far cry from scenes of yesteryear. The Internet, smartphones, social networking services and other innovations are putting high-tech twists on a whole range of holiday traditions.
Take a look below at a list of 11 ways technology is changing the holidays.
1. Beacon technology direct customers to the right place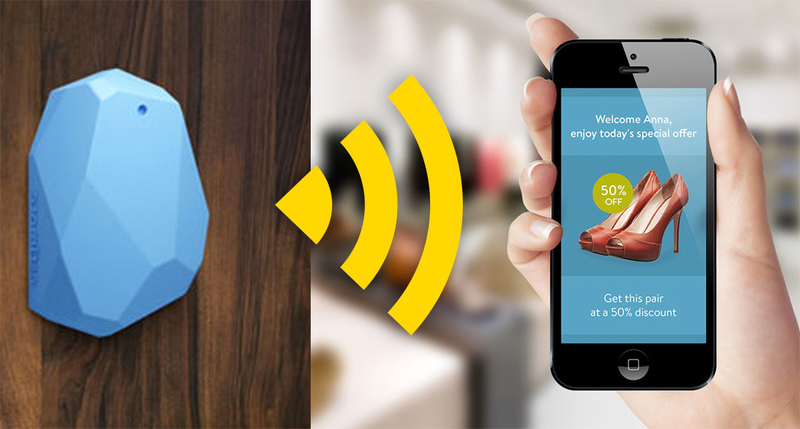 iBeacons attract customers by their accuracy
iBeacons are miniature BlueTooth devices that send unique signals to anyone who has downloaded a store's mobile app. Earlier this year, MasterCard used beacons as part of a scavenger hunt at Brooklyn's annual Northside Festival. This holiday season, iBeacons promise to transform the shopping experience: guiding customers to specific stores, products, and promotions–as well as allowing retailers to create custom campaigns. Most amazing of all is the iBeacon's incredible accuracy: They're not just able to direct customers to a certain store but to a particular spot on a shelf.
2. Smart windows take personalization to the next level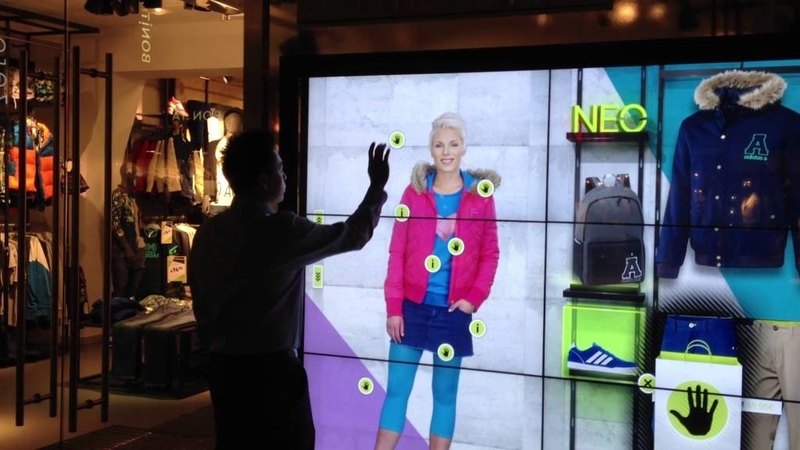 Adding a new twist to the phrase "window shopper," New Zealand-based clothing retailer AS Colour recently launched a high-tech virtual stylist operating just outside its store. If a customer stands in front of a Smart Window and enters a bit of information – such as their gender – the technology analyzes their outfit and rates their choice of color and color combinations. Then it suggests new items that would suit them. "It's about promoting engagement," says McLaughlin. "This technology gives customers a way of engaging with merchants – and vice versa. It's all about creating a more rewarding experience." Customers are taking to the technology: Sales have risen 16 percent since the campaign started.
---
3. Supercharged retailer app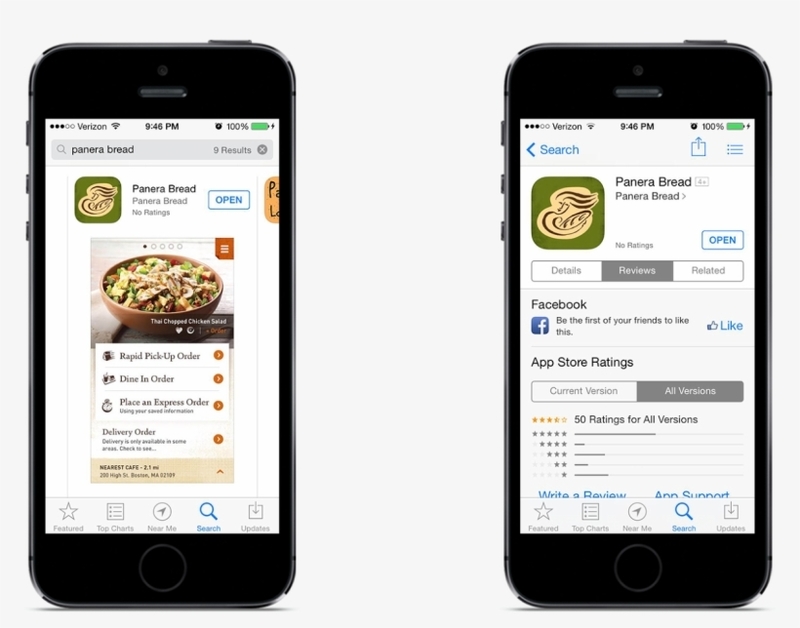 Apps developed to save user's time
Stores have had their own apps for years, but now they're becoming far more efficient and customer-friendly. If you'd rather not waste valuable shopping time waiting in line for lunch, Panera Bread's app, for instance, lets customers sidestep the process. "Panera Bread's app," says MasterCard's McLaughlin, "means that I can put in my complex sandwich order, pay for it, and then by the time I get to the store, there's no waiting. I just pick up my food and go."
4. Interactive mirrors add fun to product information
Moving the mirror way beyond simple reflection, Burberry's luxury stores feature mirrors which double as video screens. When a shopper picks up a selected item of clothing, an attached radio frequency chip triggers the screen to play exclusive content relating to that product; you might see information about how the sweater was made or a clip of the sweater as seen on a fashion runway. Still other retailers use augmented reality to show you what you would look like wearing the latest must-have item.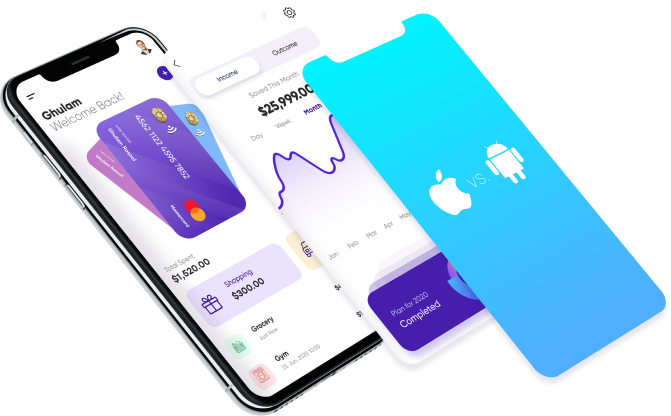 Looking To Build An App That Will Elevate Your Business?
Our team is ready to consult you regarding the detailed development process and present preliminary project evaluation with an approximate app budget.
---
5. Touchscreen kiosks change the in-store game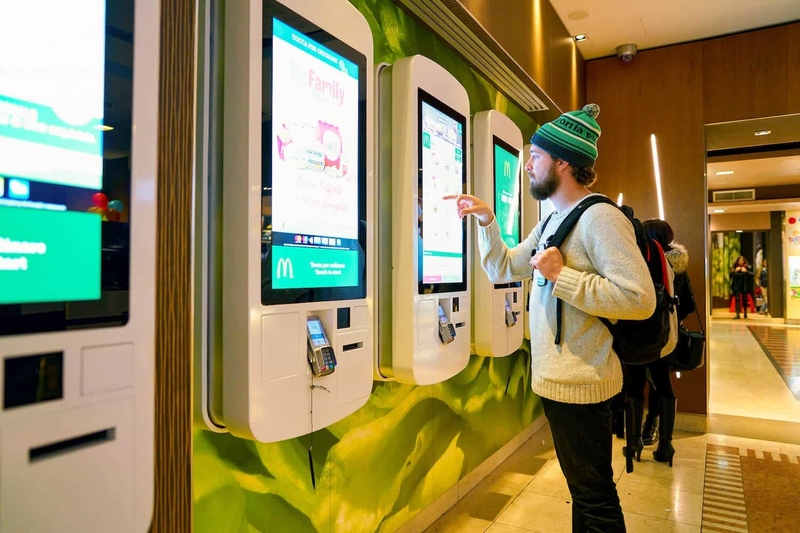 Touchscreens have completely changed the customer experiences
The next generation of in-store touch screens has arrived. Customers can use them to do everything from checking how many units of a particular item remain available (two left, better act fast!), to answering specific questions about sizing (a medium is fine, thank you), to selecting preferred features (buttons vs. zippers), and carrying out product customization ("I'll take it in turquoise!").
6. Making shopping more comfortable with robot assistants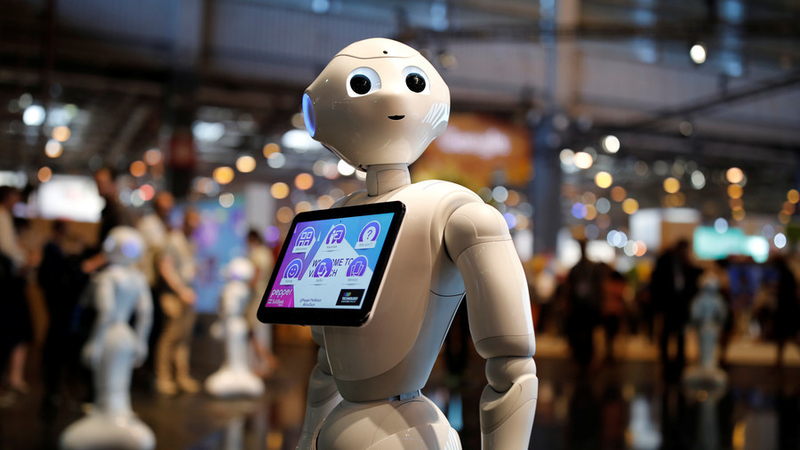 The pants don't fit? Instead of getting dressed, gathering your belongings, and heading back to the rack, at the Seattle-based Hointer Beta Store, you can tap on your mobile phone or in-store tablet, and a personal assistant robot shopper will deliver the new item to a designated dressing room within 30 seconds.
7. P2P payment becomes a major payment option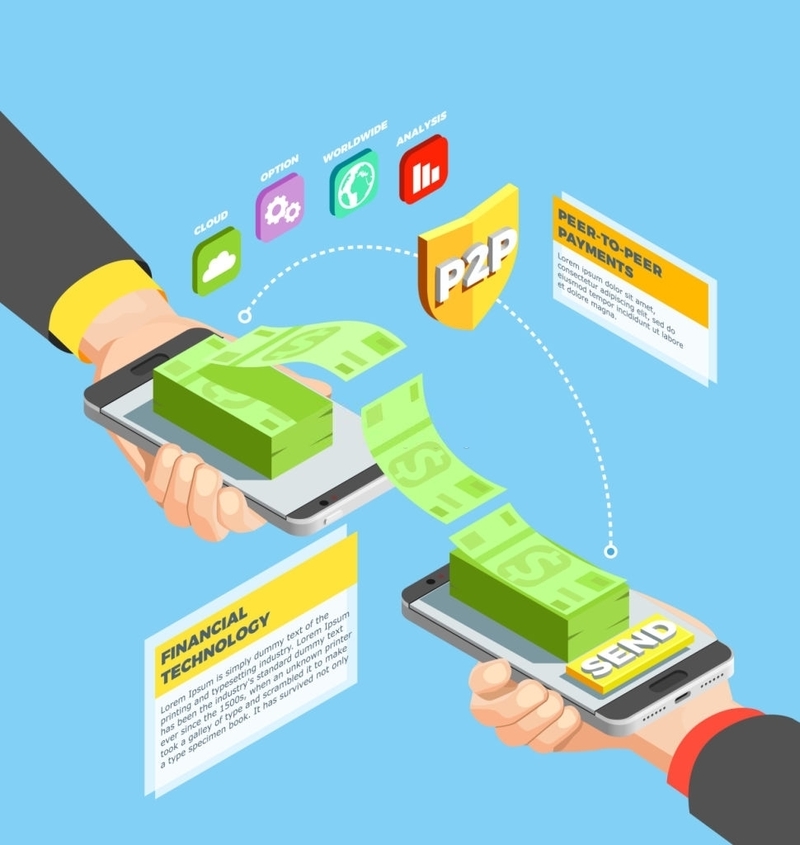 Digital wallets and mobile payment apps popularize P2P paying method
With the rise of digital wallets and mobile payment apps reducing the time and effort it takes to make a purchase, it's not surprising that nearly 60% of American consumers expect that they will use some form of digital wallet or mobile payment apps to purchase gifts this holiday season. In fact, nearly 1-in-3 expect to use these technologies more this holiday season than they did last holiday season.
Again, this shift holds true beyond digitally native generations, with 57% of Gen X and 51% of Baby Boomers saying that they expect to use digital wallets or mobile payment apps this holiday season. Even further, 26% of Gen X and 27% of Baby Boomers report that they expect to use digital payments more this holiday season than last.
---
8. Facebook spells the end of greeting cards
Annual holiday letters made sense when families didn't have Facebook to help them keep in touch. But now that daily status updates share news of everything from family vacations to college acceptances to wedding engagements, do we still need the yearly snail mail missive? For example, in a recent editorial blog post, the Christian Science Monitor asked "Will Facebook Spell the End of Christmas Letters?"
The U.S. Postal Service expects greeting cards and letters to drop from 3 billion to 2.9 billion between Thanksgiving and Christmas, the Christian Science Monitor reports. But the writer, Francine Kiefer, said she'll likely include a real letter inside only half of the cards she sends out.
Still, she said, although Facebook offers constant connection, it doesn't constitute significant correspondence. "Facebook skates over, it doesn't dive deep. It's crumbs, not a thick slice of Christmas stolen," she said. "Hmmm. Go deep. My friends and family might like that. Historians will, too."
9. E-commerce turns holiday shopping into a smart experience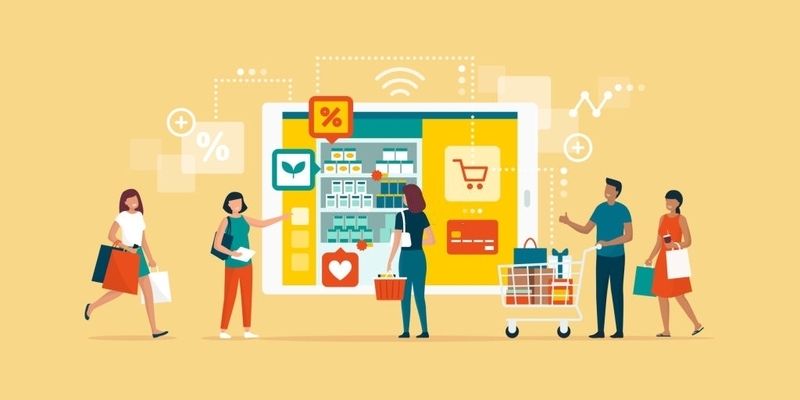 Saying the 2020s is the E-commerce decade is not exaggerated
Holiday shopping is hardly anything new, but thanks to technology, it's easier than ever (some might even say, too easy) to find gifts you want at a competitive price. ShopSavvy, for example, is a free application for the iPhone and Android phones that uses a phone's camera to scan and read product barcodes to automatically compare prices among tens of thousands of online and brick-and-mortar retailers. It tells you where to buy the product and even provides reviews and directions to the store's location.
Applications like Coupon Sherpa and Coupons on Mobile – MobiQpons (both free) help you find and aggregate coupons for the products you want. Other websites, like Gifts.com and Hunch.com's Gift Finder, use souped up algorithms to help you choose presents for the lucky people on your holiday list.
Still other sites make it extra easy for kids and adults to let their loved ones know what's on their holiday wish lists. For example, Amazon.com offers a wish list feature that lets users indicate books they'd like to read next and Bing's new Shopping List option lets users mark off items they like online and then share the lists with friends on Facebook.
---
10. Tele-celebrating becomes the new norm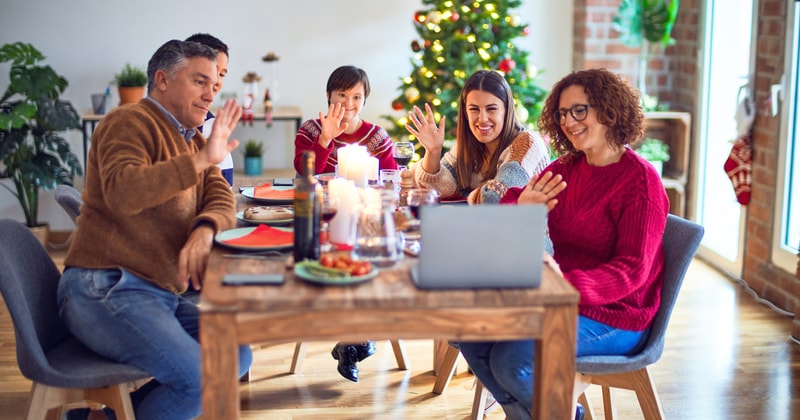 Nothing beats being home for the holidays. But, now, families that can't be together, can at least celebrate together virtually. Thanks to video-conferencing programs like Skype and Google video chat, all it takes is a webcam and Internet connection for families to overcome distances to celebrate. For the holidays, a few companies are offering free or reduced-cost services.
Between Dec. 17 and Jan. 2, video-conferencing company ooVoo will let up to six users participate in the same video call for as long as they like, at no cost. (Normally the company charges for calls with that number of people). Also, Skype is partnering with the USO to help military families keep in touch during the holidays. Service personnel visiting USO centers in the Asia-Pacific can make free voice and video calls home via Skype.
11. Connected cooks in the kitchen is the new trend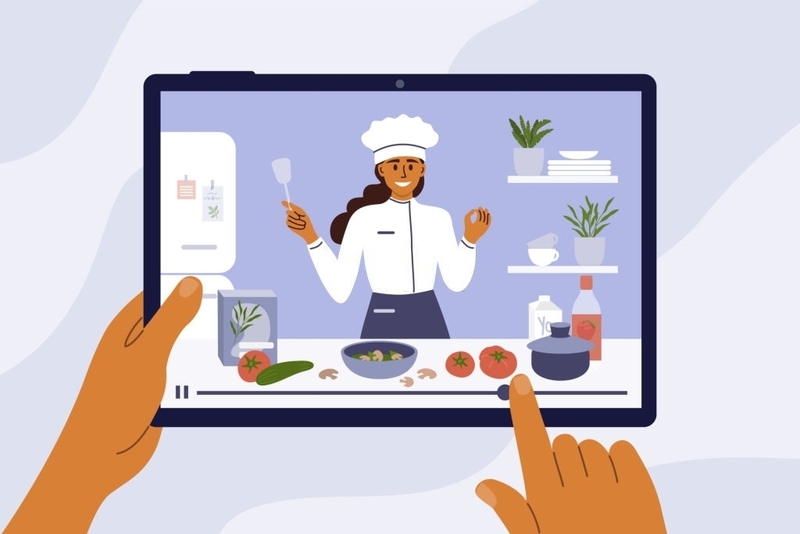 Cooking has never been easier
Extra cooks are not always welcome in the kitchen. And, especially around the holidays, traditional family recipes take center stage. But new websites and iPhone applications are making it easier than ever for holiday cooks – both professional and amateur – to exchange homegrown tips and recipes.
Epicurious and AllRecipes offer free iPhone and iPod Touch applications that not only include easy to find recipes, but also user reviews of each one. And the Food Network in the Kitchen application brings the channel's top chefs, like Rachael Ray and Bobby Flay, into your kitchen for $1.99.
Capitalize These Tech Trends With Savvycom
Savvycom is one of the highest ranking technology service providers in Vietnam. After 11 years serving effective software solutions for over 120 clients, having received 100+ of feedback on excellent communication and agility, we guarantee the best quality, reliability and shortest time-to-market to our clients.
| | |
| --- | --- |
|  Understanding your business | Tell us your needs, desired functionality, the business methods used, and we can build you the software solutions. Our software is scalable and flexible enough for you to easily adapt down the road |
|  In-depth discussion | We begin every relationship with an in-depth discussion about the short and long-term desires for your project |
|  Agile | At Savvycom, we believe in Agile methodology where everyone works together innovatively and productively to solve complex problems. Each project will have an Agile master who closely connects the development team and the client, making sure that the whole process is well communicated, smooth and transparent |
|  Requirement analysis | Our engineers will review any hidden requirements and your existing codebase, if you have one. We need to know your goals and understand your existing software to ensure the success of the project. This also makes sure the development stage can run smoothly |
|  Create an effective action plan | By the end of this phase, Savvycom works together with you to make a plan of development that accords with your business goals, timeline and operating budget |
|  IPR protection | In a world where the strongest gift is the power of thinking, protecting your intellectual property rights becomes a must for any business. Savvycom understands this fact, and will guarantee that all your information, data, processes are secured, protected, and well-guarded |
---