App Solutions 101 – E-learning Application Development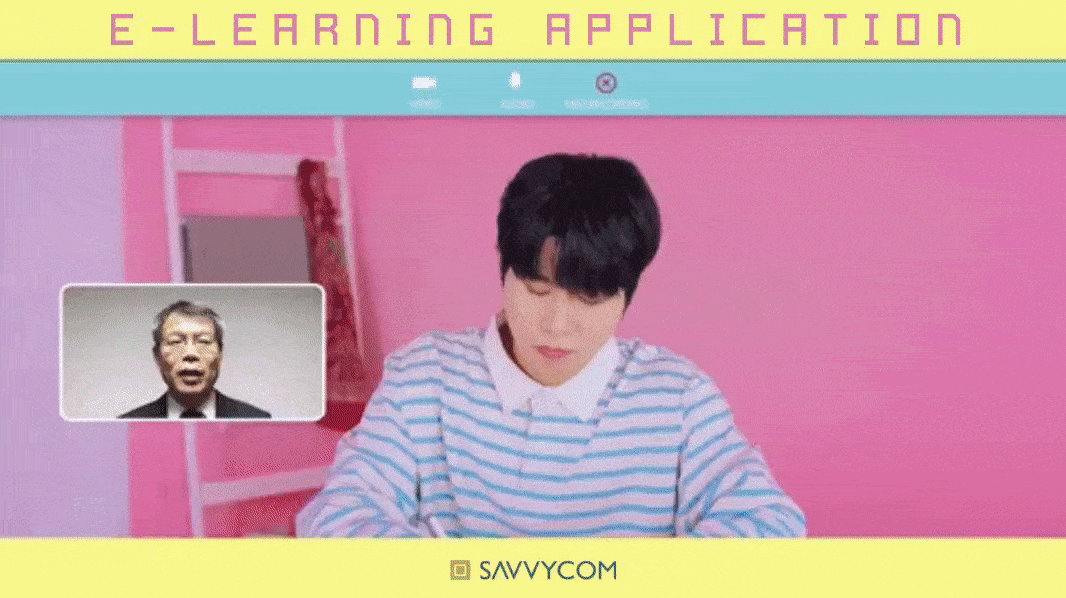 While the world is disrupted with the COVID-19 outbreak, one of the most impacted industries is online learning and education. In just one day, many governments around the world ordered workplaces, schools, universities, and colleges to remain closed until further notice to avoid the spread of the virus. Common people, students, teachers, corporate trainers and employees, everyone was caught off-guard and realized that safety does matter first. But they managed to respond to the challenge in truly remarkable ways and started a change in the course of education that would last for a long time. The way these institutions adapted so quickly to these changes was nothing less than a revolution by using technology as the key enabler. And that revolution doesn't seem to regress for soon.
Why E-Learning Matters?
There are several advantages that online learning provides when compared with the traditional methods of learning. 
Online learning can be accessed from the comfort of one's home – especially during pandemic like the COVID-19 outbreak.

In a world of ever-increasing education costs, online learning saves a lot of money

In a time-crunched lifestyle, self-paced learning helps save time.

Lectures can be repeated any number of times.

Content can be updated instantaneously.

Lessons and evaluation results are quickly delivered.

Digital learning has less impact on the environment. 

It democratizes education – anyone with an internet connection has access to information and materials.
Completely replacing traditional models with online learning is a little too far-fledged. What will happen is a continual adoption of digital learning along with the resumption of traditional paving ways for a hybrid learning environment. 
Online learning is still in its infancy and will take time to race along with traditional classroom training. Classroom training inculcates presentation skills, collaboration skills, team spirit, cultural knowledge, listening skills which are important for any learner. However, as e-learning becomes more advanced with artificial intelligence, virtual reality and natural language processing among others, a major part of the classroom experience can be replicated to some extent. 
The State of E-learning Before COVID-19: The Story of a Laggard
The hardest part of learning something new is not embracing new ideas, but letting go of old ones. The education industry was always reluctant to embrace new technologies—even when other industries easily caught up with the modern internet era. In its report, the well-known educational industry research agency Holon IQ claims that education is the most under-digitized industry with only a fraction of the educational spending going into digitization.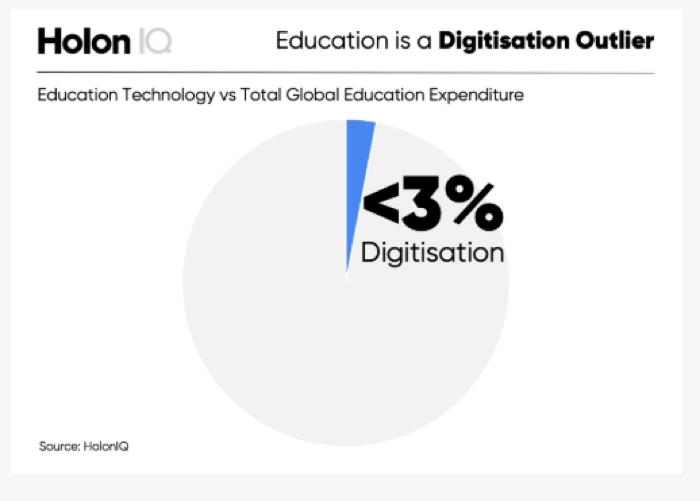 Many e-learning startups have tried to make an impact, but there is still a mental hurdle involved in making the digital shift when it comes to education. However, COVID-19 has dissipated this mental prejudice by forcing learners to switch online. On March 17th, 2020, UNESCO (United Nations Educational, Scientific and Cultural Organization) revealed that more than 850 million students worldwide were not able to attend school due to the spreading outbreak. It's important that the existing e-learning players step up their game to fill this urgent gap. 
The Potential of E-learning: A Blossoming Opportunity 
According to Holon IQ's report, there is certainly an optimistic picture of the future for e-learning based on the investment numbers in the industry: 
Global digital spend in education will double in 2025 and is poised to touch $342B.

Global ed-tech VC funding touched $7B in 2019, compared to a mere $0.5B in 2010. 

They are also predicting a tripling of investment in ed-tech over the next decade.
These projections are going to only improve after the impact of COVID-19. Structured e-learning platforms like Coursera, Udemy, Udacity have already seen a huge spike of learners looking for courses during the lockdown days. A few K-12-focused learning platforms like Byjus gave away its educational content for free and saw a 60% increase in app downloads. Ed-tech analysts foresee this as just the start of a bigger trend of higher digital adoption of the education industry.
We Have The Resources To Help You Capitalize On The Upcoming Surge 
We are a software development company with extensive experience in e-learning app development. Our end-goal is to make education accessible to everyone regardless of race, nationality, gender, age, geography and financial status. On another hand, we also promise to help our clients revolutionize the industry and make changes to the world's awareness and prosperity.
Our suite of education app development services betters corporate e-learning
Corporate training apps: Our Easy to Follow Design when combined with Clients' Learned Content is able to create a training module that helps the team learn something new or hone their present skillset.

Induction and orientation apps: Our team of education app developers specialize in the development of custom, brand-specific apps which makes it easy for the HR to onboard new employees and for the candidate to feel right at home with the first swipe, zoom, and click.

Employee engagement apps: Our Employee Engagement based Education Mobile Apps have been used by Fortune 500 corporations as a platform to bring and connect all the employees together.

Skill boosting apps: Backed by AR/VR and IoT, our skill-enhancing apps are concentrated on elevating the employee's skills through the medium of gamification.
Tuition apps: Our tuition app development solutions are devised to make accessibility of education real-time and non-geography bound.
We integrate various learning strategies into the app to deliver high-impact learning experiences
Microlearning: We apply the learning strategy that is versatile, easily consumed on the go to meet specific, on-the-job learning needs. It is action-oriented that each bite helps learners meet a specific outcome.
Gamification: We draw learners to learning by designing a fun, relaxing experience so it doesn't appear to be a chore. 

Video-based learning:

We use videos as a high-impact medium to handle varied training

in every context: school, corporate and so on. They can be used to complement or supplement most of the learning and training needs,

to step up social or collaborative learning and to reinforce and keep the "forgetting curve" at bay.

AR/VR:

With these immersive learning solutions, our apps successfully simulate real-life situations and make examples more clear-cut and easy-to-chew. Abstract concepts are no longer a problem. 
At the heart of this connecting world, Savvycom is racing against time and innovation to deliver world-beating social apps to our valued clients. With our 10+ years of tech expertise, the endorsements from 100+ clients of 4 continents around the world and multiple successful partnerships with reputable global firms such as Apple, Amazon Web Services, Google Cloud, and IBM, we make serving our clients with the best services a promise.
Contact us via: