Top 10 Best Chatbots for Small Businesses
In business, shouldn't repeat tasks be automated? 
Bots are now taking on a certain proportion of workload, such as data collection, customer service, form filling, and so on. As a result, the personnel may focus on more exciting and creative projects while the bot does monotonous jobs.
With the expanding availability of automated and intelligent bots, businesses can easily incorporate them to reap better results. 
For small businesses that jump early onto the chatbot trend, being the first mover can give them many benefits. These small enterprises don't necessarily need to involve a chatbot development company, for their inquiries are simpler.  Often, they will build their own chatbot with the support of chatbot builders.
In this article, let's explore the best chatbots for small business, and how to utilize them for the most desirable outcomes. 
What Is A Chatbot?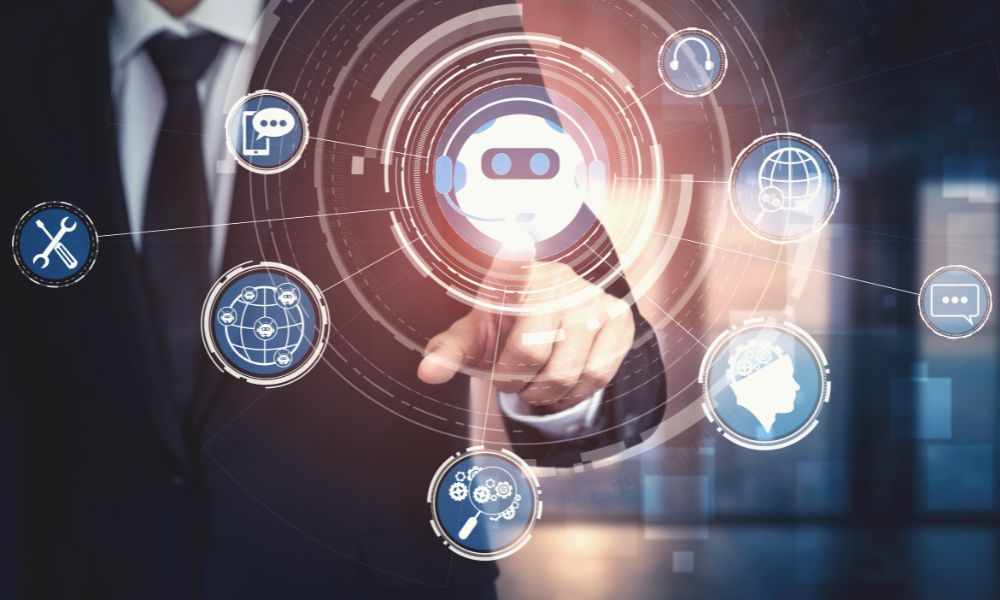 A chatbot is computer software that mimics human dialogue through speaking, writing or both. Chatbots hold online discussions with people, and developers frequently create chatbots so that consumers can't determine whether they're talking to a person or a computer.
Amazon's Alexa and Apple's Siri are two popular examples of conversational bots. Other examples include the Facebook Messenger chatbot, SMS chatbots, and social media bots.
Benefits of Having A Chatbot For Small Business
Depending on the business size, a chatbot can be integrated into different processes and bring a variety of benefits. The advantages outlined are applicable to small businesses. We are confident that you will find these useful.
Let's look at what distinguishes chatbots from other online interaction solutions.
24/7 availability 
Offering 24×7 support can be a huge step for an expanding company. When your business grows internationally, though, having a distinct workforce for each time zone can quickly become a financial nightmare. 
Businesses can use chatbots to ensure that someone is always on the other end of a service window. This enables them to assist customers outside of usual office hours. Addressing Inquiries, helping with order tracking, product recommendations, and several other sorts of support is accessible 24 hours a day, seven days a week.
Answer FAQs automatically
The greatest chatbots may be designed to respond to your client's most frequently asked questions in a natural and friendly manner. They are constantly available to take such inquiries (remember, they provide 24/7 assistance), and they never tire of addressing them.
Even better, chatbots can be built to answer frequently asked questions and direct users to the next stage of their user journey. Not only do you provide an immediate response, but you also boost the possibility of purchase or conversion.
Needless to say, this saves retailers a lot of time.
Reduce support costs
Automation of manual processes is always the shortest path to profit as a small business owner. It might also be difficult to maintain a large support team with limited funds. You can have a small workforce as well as automated help using a chatbot.
Chatbots are far less expensive than hiring and training agents. Employing qualified agents can be costly and time-consuming. Chatbots, in fact, can cut support expenses by 30%! You may engage with clients all over the world without a large expenditure.
Qualify leads
Your agents deal with a variety of inquiries on a daily basis. Customers frequently have questions that your representatives fail to handle adequately, or these questions may have a relevant knowledge base article. You can use a business chatbot to ask lead-qualifying questions to help you home in on the needs of relevant website visitors.
When your chatbot qualifies a visitor, it might direct the conversation to an operator. Your consultant can seal the transaction by providing this lead with an exceptional customer experience. As a result, you can concentrate all of your efforts on relevant customers.
Improve customer experience
Conversational bots are increasingly popular, particularly among younger internet buyers. They offer smooth, conversational shopping experiences. It is capable of handling the most common customer service scenarios on its own. It can also alert live chat operators if an unusual situation arises.
Furthermore, surveys show that customers sometimes prefer chatbot service to human agents since it appears less intrusive. Small businesses that construct a chatbot for their websites generate a better impact on their customers based on these factors. In the long run, this adds to the growth of trust and the acquisition of repeat business.
Use Cases Of Chatbot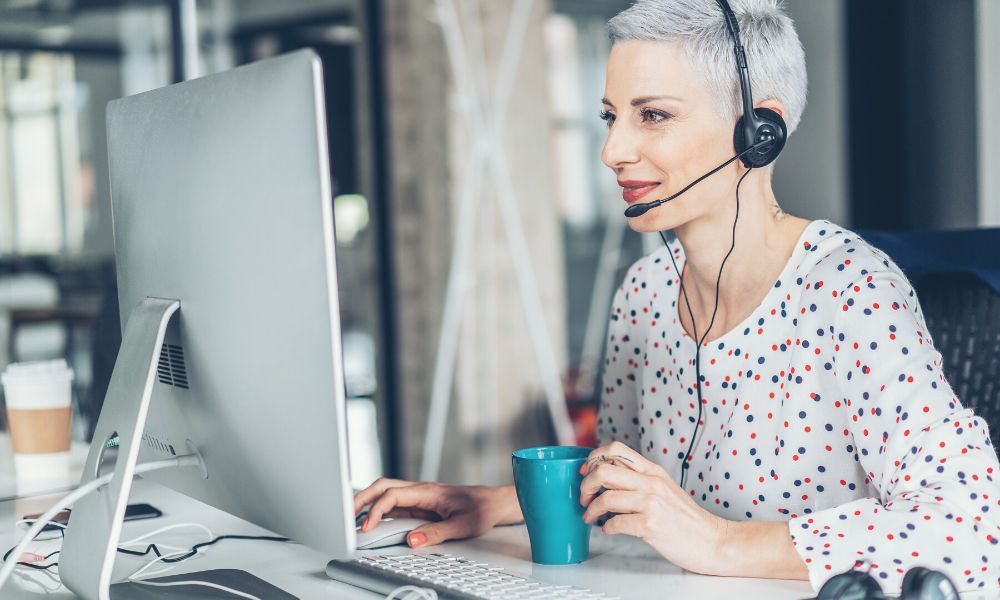 A chatbot's usability is not only for the sales process, but it can be extended way more than that. Here are the cases where chatbots can be integrated into your team's performance, divided by functions:
Customer support
It can be said that customer support was the origin of chatbot development in the first place. Although chatbots now can do much more, this is still their main function. 62% of customers say they would rather use a customer care bot than wait for a human operator to respond to their problems (Tidio).
Chatbots can relieve the burden on today's customer support staff by processing the most basic inquiries. Chatbots can verify purchase details, respond to WISMO requests, provide speedy solutions, and even collect customer feedback, all of which will contribute to higher overall customer satisfaction.
Companies that deploy conversational AI chatbots as part of their customer journey have seen a reduction in customer wait time. Chatbots, when utilized appropriately, can save you both time and money by resolving simple support inquiries automatically. They can also enhance the buyer experience by offering faster resolution times, multilingual assistance, and 24/7 availability.
Marketing
Chatbots can assist you in automating and personalizing your marketing campaigns. With a chatbot, you can effortlessly nurture customers through the marketing funnel. Chatbots can also be used to segment your audience and deliver tailored content depending on their interests.
By automating your marketing activities, your staff will have more time to focus on other objectives. You may also raise conversion rates and improve the service by personalizing your messaging. Chatbots can also notify clients about future events such as Q&As or webinars.
A chatbot can be used to qualify leads by asking them questions about their needs. The chatbot can then suggest matching products or services. When a customer interacts with a chatbot, the possibility to collect their email address or other contact information exists.
Sales
Asides from support and marketing activities, chatbots are also exceptionally good at handling sales tasks. 
When potential customers explore your website, regardless of how sleek and responsive the design is, they may be unable to reach the pages they require right away. But if a chatbot is visible on every page, it can keep potential buyers from leaving your website by reaching out and urging them to make a purchase.
Chatbots may handle various administrative work that, if overlooked, hinder the sales team from forming stronger connections with customers. Your bot can organize demo sessions with customers, take them through the onboarding process, and promote free trials and discounts.
The effectiveness of chatbots in sales has been proven via various reports. 57% of companies believe that chatbots provide a high ROI with no or little effort (Accenture). Bots are projected to generate $122 billion in eCommerce transactions by 2023.
Internal support 
Other than supporting processes such as sales, marketing, and customer service, chatbots can also be utilized to enhance internal activities. 
Internal chatbots, like addressing customer inquiries, offer the necessary information to staff in seconds, sparing them from having to hunt through files and folders. Furthermore, you may program the bots to aid you in planning chores and meetings, as well as delivering event reminders.
Your HR department might use bots to compile reports regarding employee working hours, performance, and policies and send them to employees on a regular basis. Chatbots save HR a lot of time by answering employees' repeated questions.
Looking For a Trusted Tech Partner?
We'll help you decide on next steps, explain how the development process is organized, and provide you with a free project estimate.
Best Chatbots For Small Businesses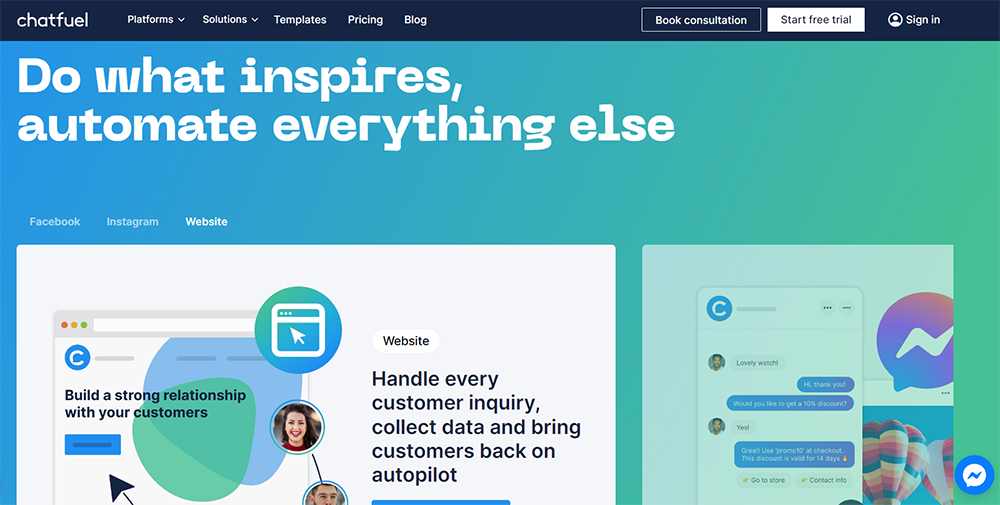 There are several factors that a small enterprise needs to think of when finding the right chatbot for them – features, monthly cost, ease of use, and service support. The first 3 are apparently the most critical ones, so in the following list of best chatbots for small business, we already take into account these factors.
1. Chatfuel
Chatfuel is a robust chatbot platform that works with Messenger, Facebook, and Instagram. It does not require any coding expertise or prior experience to operate, making it one of the best chatbots for small business on the market. 
Chatfuel is used by a wide range of businesses, including well-known brands such as Adidas, T-Mobile, LEGO, TechCrunch, and others.
You can utilize your bot to boost sales, qualify prospects, or answer frequently asked questions. This allows you to save a significant amount of time for your customer service team.
There is plenty of guidance on the Chatfuel website to assist you in quickly building a bot. This includes guidance on how to ensure you adhere to Facebook's Messenger bot usage guidelines.
Pricing
Free trial: 50 conversations
Entrepreneur: $14,99/month
Startup: $29,99/month
Small business: $54,99/month
2. ProProfs Chat
The second item on this list is ProProfs Chatbot, which allows you to design AI chatbots that can capture leads and provide fast support. Chatbots, which are simple to create, can increase website interaction while decreasing agent workload. Besides that, 14 days of free trials let you test out basic features such as prefabricated responses and intelligent routing.
A simple drag-and-drop editor makes it simple to build conversational flows. Your bots can be tailored to match the themes of your brand. You may even ask ProProfs Chatbot multiple-choice and open-response questions!
Pricing
Monthly plan: $29,99
Annual plan: $239.88 
3. Mobile Monkey
MobileMonkey is one of the top chatbot solutions, allowing you to respond to consumer inquiries 24 hours a day, seven days a week. It enables you to effectively capture leads with features such as drip campaigns, list creation, and so on. It is one of the market's most popular chatbot builders.
It does not use a drag-and-drop editor; instead, the conversation sequence shows as a line. It is simple to change the order of the items, but when conditionals are included, it becomes more difficult. You get 20+ chatbot templates with Mobile Monkey for easy bot creation.
Pricing
Free AI chatbot available
InstaChimp Platinum: $19/mo
MobileMonkey Startup Edition: $119/month
4. Tidio
Tidio is a chatbot-powered live chat platform. It enables you to engage with your clients via online and mobile-friendly chatbots, Facebook Messenger chatbots, etc.
It includes a simple dashboard and a mobile app to respond to all user inquiries at any time and from any location. You may also utilize automation to answer consumer questions and create conversion funnels as much as you like. You can either use a chatbot template or develop your own chatbot scenarios based on keywords and consumer behavior on your website. 
Pricing
Free plan available
Communicator ($19/mo/operator)
Chatbots ($39/mo)
Tidio+ (from $289/mo)
5. LandBot
LandBot is a no-code app that allows you to create conversational experiences for your audience by using an intuitive drag-and-drop builder, rich UI elements, and multi-channel interactions on the web, WhatsApp, and Facebook Messenger – all without writing a single line of code.
The software also offers reusable bricks and templates to assist you in building multiple chatbots and complex flows. 
Pricing
Sandbox: Free
Starter: €30/month
Pro: €80/month
Business: €300/month
6. ChatBot
ChatBot is a comprehensive chatbot platform for developing and deploying chatbots that provide 24-hour support across multiple channels. You may construct bots with dialogue blocks using a drag-and-drop editor for engaging chatbot experiences. With thorough data that show how customers interact with your chatbots, you can track their performance more easily.
Not only that, it has industry-specific chatbot templates that are suitable for various businesses that use chatbots. The product includes ChatBot Academy, which provides training on how to design the best bot for your business. 
Pricing
Starter: $52/month
Team: $142/month
Business: $424/month
7. Intercom
Intercom is a versatile tool that can function as a chatbot or as a live chat with an operator. Intercom's entire approach is designed to be conversational to assist you in building relationships. It's also simple to scale as your company grows.
You may personalize your chatbot's interactions with clients using Intercom. Customers can be filtered and targeted depending on what they do (or don't do), and they can be divided into segments based on their characteristics and behavior.
Pricing
Very small business: $74/month (billed annually)
8. Appy Pie
The chatbot builder from Appy Pie is a no-code chatbot construction platform that allows companies to develop ChatGPT-like chatbots without requiring any coding or technical experience. The platform has pre-built templates that make it surprisingly simple to create your own chatbot in just a few minutes.
Appy Pie's chatbot builder, an AI-powered bot creation platform, not only allows you to design a GPT-3 bot with no coding, but it also allows you to integrate with third-party platforms such as Zoho CRM, Zendesk, Slack, Facebook Messenger, etc. Our chatbot builder also includes an analytics dashboard that provides insights into the performance of your bot, allowing you to enhance user experience.
Pricing
Basic: $8/bot/month (billed annually)
Premium: $15/bot/month (billed annually)
9. ManyChat
ManyChat helps you generate sales, decrease cart abandonment, capture leads, and more by using Facebook Messenger.
It has a simple drag-and-drop interface that makes creating a chatbot for your Facebook page a breeze. You can greet new users automatically, direct them to items, schedule messages, respond to certain keywords, and much more. Plus, it also allows you to broadcast content to all of your subscribers at the same time.
Pricing
10. Flow XO
Flow XO is one of the top messaging chatbot systems for creating bots that can engage with clients over many channels. You can use this tool to greet visitors and create a memorable impression on them.
You may also respond to client inquiries quickly and provide support. The chatbots you create on our platform may receive payments, making customer transactions considerably easier. When necessary, your chatbots can divert the conversation to a person.
Pricing
Free
Standard plan: $19/month
Takeaway Notes
Chatbots have become essential in customer service as clients seek rapid responses. These solutions provide intelligent targeting, lead-collecting forms, and other features that aid in conversions and customer engagement.
Still, we would not propose a specific chatbot to you. You can choose a name from the list of top chatbots for small businesses above, but remember to consider your company's needs as well as financial resources – these are the vital factors that will guide you to the appropriate option.