Make wellness fun and inclusive with WannaTrain
HIGHLIGHTS

A social wellness community connecting every individual, instructors, personal trainers and businesses.
Save time and increase convenience by introducing "WannaTrain" button – a like-no-other function allowing users to send training invitation to anyone they wish without long and tiring arrangement chat.
An app that understands each and every user desire, proven with an extraordinary user journey, frictionless interface and secured database.
What is the pain point here?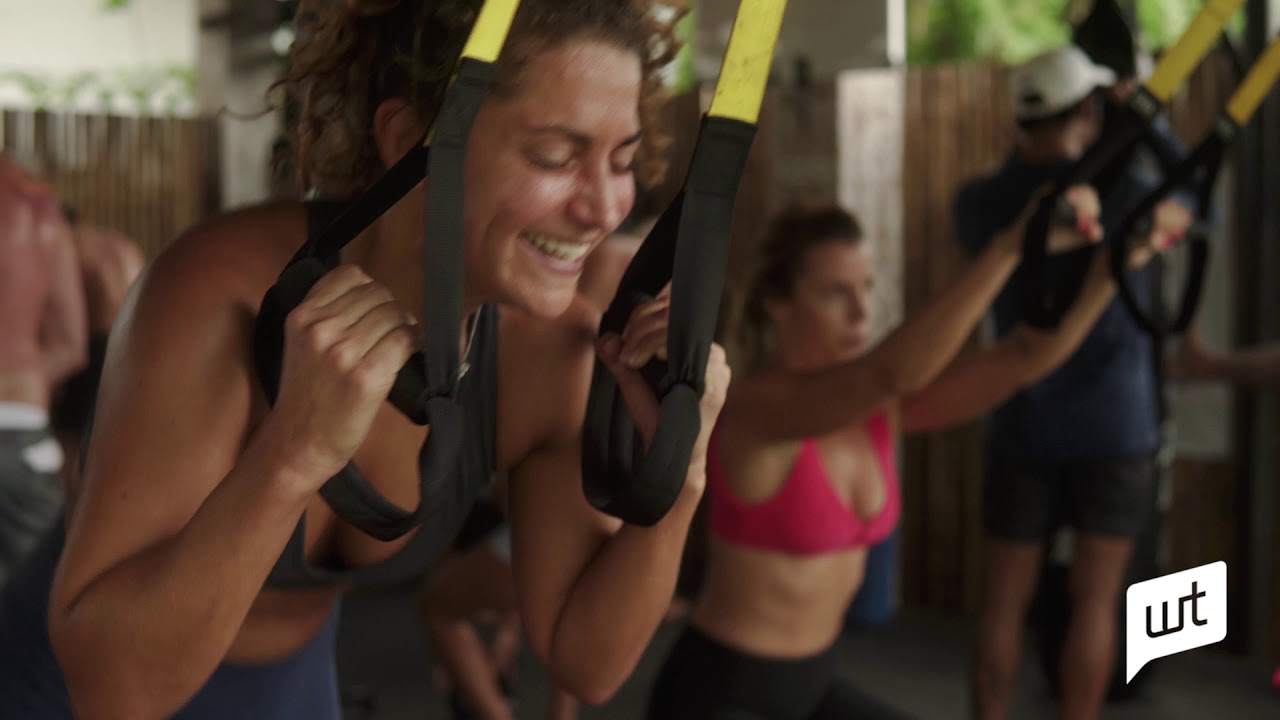 The revenue generated from the fitness industry has reached
$16.157 million
worldwide with a
7.2% increase YoY
, indicating the disruptive demand for gyms as well as other wellness activities. Just as any other type of training, two of the most important drives of fitness are motivation and knowledge, both of which could be improved by asking people of experiences. The pain point here is – is it that easy to find a 'connection'?
Understanding such a mission, Savvycom and WannaTrain have joined hands to solve that question for people all around the world.
WannaTrain – A social network for all wellness enthusiasts
WannaTrain is, by definition, a social wellness community. It is designed with a mission to connect all individuals, instructors, personal trainers and businesses that are heading to wellness. It brings people together for an active, engaged and healthy lifestyle through happy and comfortable experiences with the like-minded. Gone are the days of being a lone wolf at the gym, now you could use WannaTrain to find yourself a gym partner, a personal trainer or simply a friend-for-a-fitness-chat – all effortlessly.
It is also an efficient platform for people and businesses who wish to earn money by selling their fitness knowledge and skills. The app was specifically designed to bridge the gap between trainers and prospective customers, therefore, is an effective way to manage and grow their personal brand, client base and social followers.
User experience is what set WannaTrain apart
WannaTrain is created to give users a fully customized and connected experience with intuitive design and smooth app performance. Users could easily create and design their own accounts, find nearby friends, instructors or gym clubs through location identification, browse people of the same interest. The app also enables some other functionalities, including user subscription, post sharing, push notifications and email updates in order to have users informed about their activities in real-time.
The app is developed on both iOS (version 9.0 to 13+) and Android (version 5.0 to 10.0), ensuring its seamless functioning across both platforms. The combination of Nest.js, Microservices and socket.io is applied into building the app server, providing quick processing, proven reliability, ease and flexibility of use as well as extraordinary design patterns in order to bring the best experience to users.

WannaTrain is also integrated with various third-party platforms such as Google, Facebook, Twitter, Firebase, Braintree and Transferwise (the list is promised to be updated in the future) to offer fast and convenient register and payment. For the purpose of storing data, Mongo, PostgreSQL, RabbitMQ, Redis are put into use, contributing to a safe, secured and private database for the app.
Savvycom highly values the power of effective communication. To deliver such a quality final product bringing about the best user experience, Savvycom team maintains constant communication with our client via online pitching and discussing, back and forth emailing throughout the course of the project. Mutual exchange of ideas, regular use updates on work progress- all for the purpose of understanding and fulfilling our client's requirements.
"I love the way Savvycom-ers collaborate with each others without excluding us during the development process. Everyone is supportive, flexible and skilfull. I extremely impressed with the achievement the whole team has brought to life"
Testimonial from WannaTrain CEO
Outstanding list of features
Browse
Search, chat and schedule activities with other Wanna Train community members. Use Wanna Train to explore activities and find wellness businesses in your favourite Bali locations.
Visit
Join your Wanna Train community members at wellness facilities, events, gyms and centres near you and discover unique activities curated by local wellness trainers, instructors, therapists and coaches.
Select
Choose as many sport and wellness activities you're interested in from surfing, yoga, boxing, weight training, Brazilian jiu-jitsu, and running…with more activities to come. By stating your concerns and interests, WannaTrain could help you filter out your newsfeed content and suggest suitable activities for you.
"WannaTrain"
Gone are needless talks, just a click and you have a date with your training buddy! Using this button, users could send training invitation to anyone within their network, get connected and arrange meetings in seconds.
Contact us for partnership
Phone: +84 24 3202 9222
Hotline: +84326752886
Email: 

[email protected]

Curious for more? Click me!
[widget id="book_consultation-2″]