Meditation App Development 2023 | Features, Types and Costs
Meditation, yoga, and having a good night's sleep are three aspects that have become staples of everyone's lives to ensure good physical and mental health, given the amount of stress they experience on a regular basis in their work and personal lives. Everyone recognized the importance of mental health during the pandemic, and today, more and more people are conscious of it and are willing to take steps to strengthen it. Meditation is advised not only by spiritual practitioners but also by physicians, mental health professionals, therapists, and psychologists all over the world to relax.
Take a look at any meditation app. Just to name a few, there are Headspace and Calm, which now have over 10,000,000 downloads with more than $100 million in annual sales which demonstrates that the so-called "self-care" meditation app development market is very lucrative.
1. Meditation App Market Statistics & Trends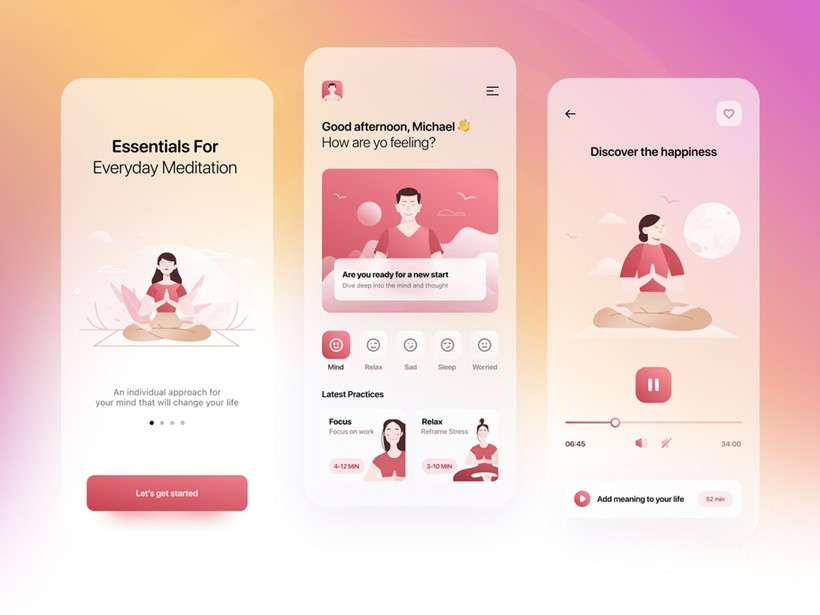 We currently live in a fast-changing world that has brought with it a significant amount of tension that humans have not previously experienced. Thus, the need for new technology, such as meditation apps, to reduce everyday pressures and improve our mental health is becoming more and more desirable.
The mindfulness meditation application market size is projected to grow from $533.2 million in 2022 to $2,633.4 million by 2028 (GlobalNewswire). 
The Headspace app, with over 2 million subscribers, reached 65 million downloads and earned $610 million in revenue by August 2022 (Business of apps).
According to the National Center for Complementary and Integrative Health, 18 million U.S. adults (8%) use meditation to enhance their mental health because it is a working tool to improve concentration and mental health and increase creativity, among other benefits.
As on Thinkwithgoogle: "Queries for yoga and meditation apps, such as "mindfulness apps" or "yoga for beginners app," have increased 65% YOY."
---
2. Meditation App Development Types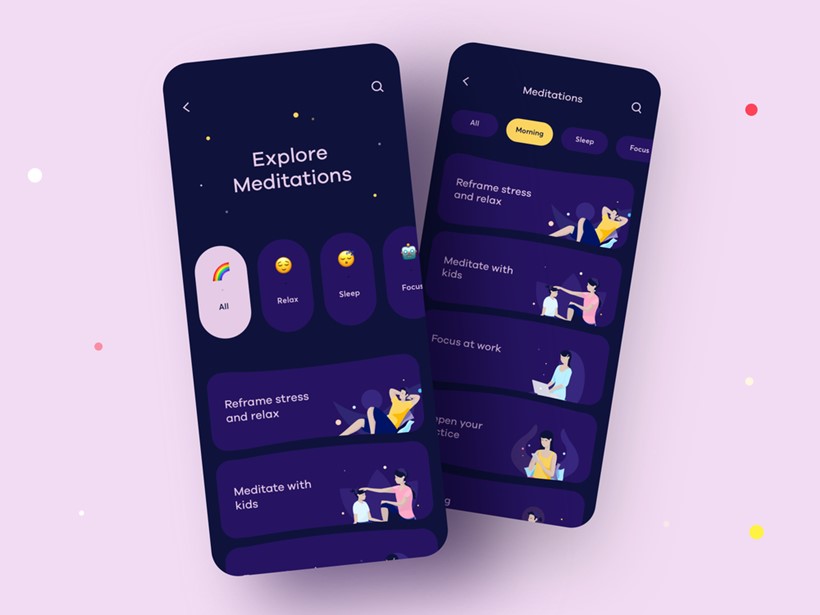 To paraphrase a well-known internet meme, "If something exists, there is an app for it". Mobile applications have come a long way to be able to introduce guided meditation to practitioners' homes, and having programs delivered to our homes is something app users learned to enjoy in the twenty-first century.
This is especially true as our society is running at a fast pace, thus causing many people to feel pressured or encounter other mental issues. There is clearly more to understand than just a simple phrase "Meditation App", here are a few types that we have been able to come up with after many successful case studies of our own:
– Anxiety & Stress Reduction: Meditation apps can help to relax an anxious mind by providing a 20-minute directed or unstructured video (the time differs from app to app). These meditation apps aid in assessing stress levels and reducing them through the use of meditation resources that include images and music.
– Deep Sleep: This type of meditation focuses on creating a fun and soothing environment by playing calming nature and melody tracks. This assists users in feeling a sense of peace, which encourages sleep.
– Concentration & Focus: These apps help their users to block distractions such as other apps, messages, and phone calls, enabling them to focus and concentrate better at work.
– Tracking Habits and Goals: The apps help users break bad habits by providing a tool that helps them monitor their habits and achieve their goals. It can include alerts, reminders (which can be customized), and much more.
– Mindfulness: Being aware is a blessing, and these apps help their users to relax and refocus their knowledge through their everyday calm sessions.
To keep it simple, a meditation app is more or less like a fitness app, usually allows the user to choose a mentor — a narrator — to lead them into a state of mindfulness. It's the same thing as sitting in a room and listening to a mindfulness expert. Some meditation apps have calming music in place of or in addition to voice narration.
By understanding each type you can focus on one or even more to make your app ideas more diverse and unique in the meditation app market.
Build Your App The Professional Way With Savvycom?
Our team can help you with the development of your application. Contact us to get a free initial consultation regarding your project and its estimation in terms of cost, timeline, and needed technical talent.
---
3. Monetization Opportunities For Meditation Apps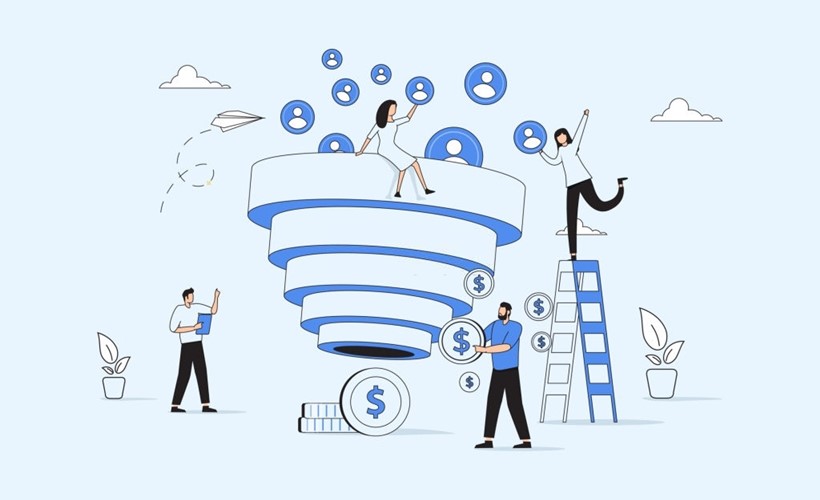 It's important to talk about monetization strategies for meditation apps before you start creating one. Meditation apps, on the other hand, aren't well-suited to a few monetizations because they would interrupt the experience. As a consequence, you'll have four key monetization options left to choose from:
Paid download
In-app purchases
Subscriptions
3.1. Pay per download
This isn't a popular monetization strategy for these kinds of apps. However, some applications, such as Buddhify, still make use of it. The user must purchase the app in the App Store or PlayStore in order to download and use it. But there is usually a fee from 25% to 30% of the app's cost for every download.
Additionally. this monetization method doesn't favor startup companies, people won't pay to download your app if they don't know who you are or how good your content is.
3.2. In-app Purchases
Users pay to download material or listen to a track via in-app purchases, similar to how they do in digital bookstores or media libraries. This model could work, but you'll need to carefully calculate prices and have a large content library. On the other hand, it's likely that certain people would just pay for a few tracks and listen to them all the time.
3.3. Subscriptions
This is the monetization model used for the majority of these applications. When a user installs the app, they are granted a free trial period of one to two weeks. The app user can purchase a paid subscription to continue using the app or gain access to a more advanced app edition at the end of the trial period.
For a mobile app like Calm or Headspace, the most common monetization model is subscription-based (both these apps use a subscription model). It is helpful to both consumers and app developers. Subscriptions mean a constant flow of payments for the former, and a large range of material right away for the latter.
3.4. Advertisements
If your meditation app has built a considerable user base, it is worth considering in-app advertisements. You can get paid by businesses that would like to run ads on your platform. In-app ad approaches like banner ads, or interstitial ads are suitable for meditation apps. Nevertheless, the key is to find a balance for the ad's frequency, so that they don't disturb users on their journey. 
---
4. General Features of Meditation Apps
4.1. User Panel Features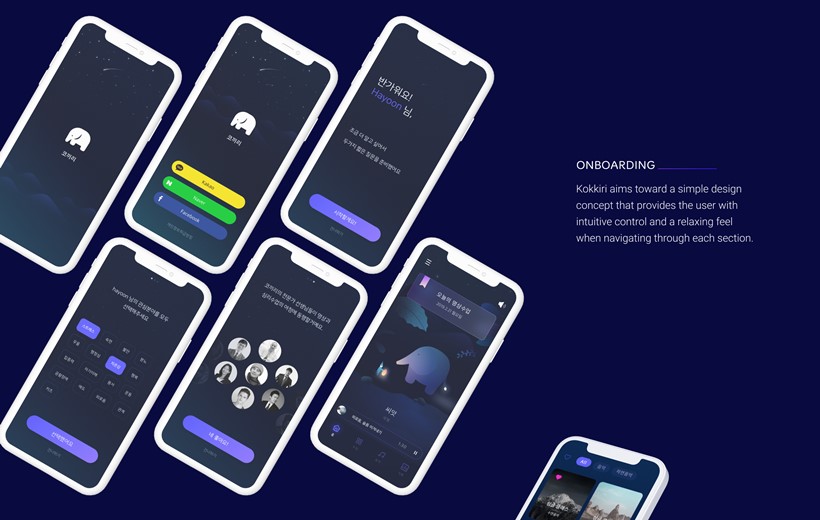 These features are mainly for the app's user, and we will explain the important ones later on:
Onboarding
Social Sign-up & Profile Management
Meditation Exercise Sessions
Audio/Video for guided meditation
Favorite meditation tracks and sessions
Meditation sessions based on level (beginner, intermediate or advanced)
Meditation guide sessions and video consultations with experts
Push notifications
Customer support & Feedback
Track progress & Analytics
Customized sessions based on age, gender, preference, etc.
4.2 Admin Panel Features
Secure Sign in
Meditation Programs Management
Users and meditation sessions management
Upload/Manage Audio and videos for meditation programs
App's user Analytics and Reports
Managing ratings and reviews
Managing subscriptions, discounts, and offers
---
5. Core Features to-be-included in Meditation Apps
If you're interested in making the best relaxation meditation software, you should consider a few main factors, as this is your best chance to a successful meditation app:
5.1. Onboarding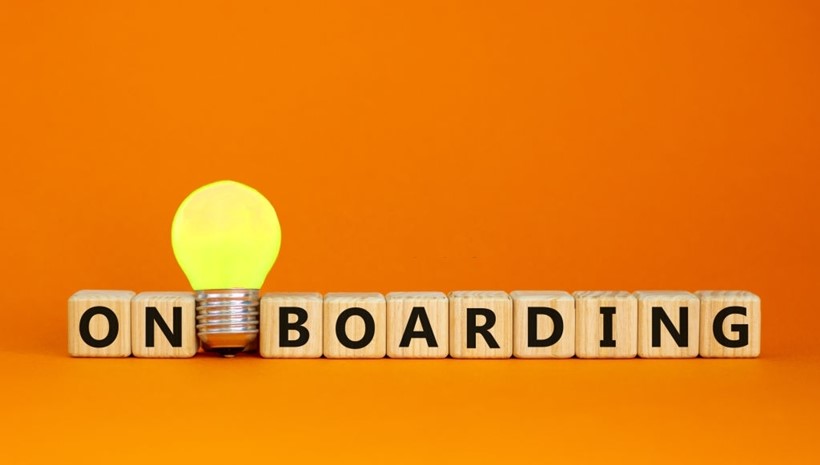 In meditation apps, onboarding is a crucial part of the user experience, particularly if you're targeting beginners. Many people are wary of meditation, so you'll need to make onboarding fun and pleasing to the eye if you want them to stick with your app. Tell a story, show a short video, and explain what meditation is and what you're offering with your app to your first-time users. Make it engaging — maybe even interactive — but simple to comprehend.
5.2. Sign-up (Email / Social)
Users are also used to being able to sign up for services using social media platforms (Facebook, Twitter, and Google) in addition to email. Signing up for a social media account is easier and there's no need to recall one more password.
5.3. User profiles
Users require a central location where they can easily access important details such as their subscription plans, the history of their most recent meditations, and their progress. If you're using gamification elements like leaderboards or user achievement rewards, make sure they're easy to find.
5.4. Media Player & Content Library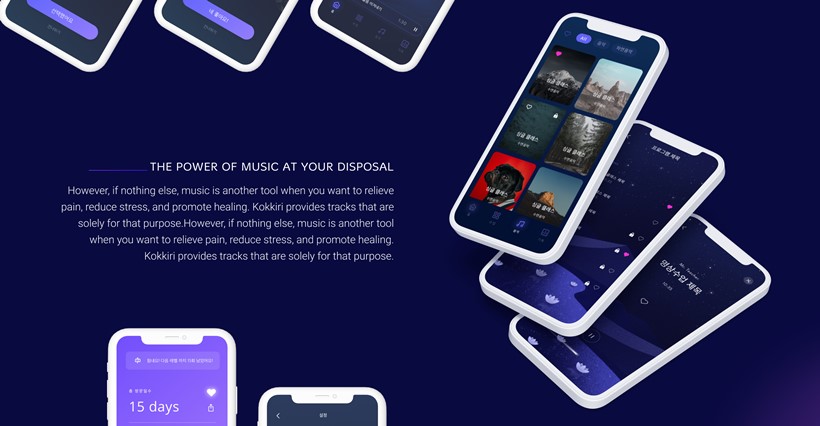 Meditation is normally led by a trainer's voice, both in real life and in apps, so you'll need media replay features at the heart of your software. High-quality audio and/or video will be provided by a good player. If your meditations are audio podcasts, we suggest using photos to accompany the audio since not everybody meditates with their eyes closed. These can be static images or basic animations, but they should elicit some form of emotional response from your app's users.
---
5.5. Favorite tracks & Offline Mode
Some tracks can perform better for users than others. For a practice as personal as meditation, this is only natural. Enable users to bookmark, favorite, or like tracks so that they can return to them later. Users enjoy being able to download tracks and listen to them whenever they want, which is particularly useful if you're making an app for brief meditation sessions during a commute.
5.6. Recommendations
Consider integrating machine learning when designing a meditation app like Headspace or Calm for a customized and personalized experience. Your app can analyze the meditations each user listens to and suggest similar ones based on the theme, meaning, or even narrator, thanks to artificial intelligence.
5.7. Trackers and statistics
You'll need trackers if you want to make a meditation app that focuses on weight loss, depression, or eating disorders, for example. Make your app ask users about their moods, or allow them to monitor their weight if it's linked to their meditation goals. Users may use trackers and statistics to spot trends and work against their objectives.
5.8. Push notifications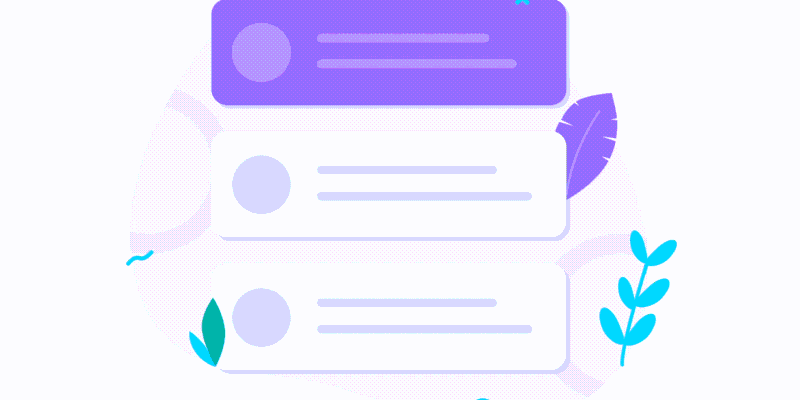 When it comes to developing new habits, people often need reminders, and meditation is no exception. For this, push notifications are the best choice. They are much less intrusive than warnings, but they are quickly heard. When it comes to some kind of mobile app reminder, however, it's crucial not to go overboard. Your users probably don't need to be told to meditate every hour, and receiving too many reminders in the middle of the day would irritate them.
5.9. Support & Feedback
Consider adding chat features if you have a meditation studio with multiple coaches able to provide consultations and real-time guidance. A chatbot with a range of answers is another good choice if you don't have live people available for chatting. People who are new to your app and/or to meditation, in general, will appreciate this kind of support.
5.10. Wearables integration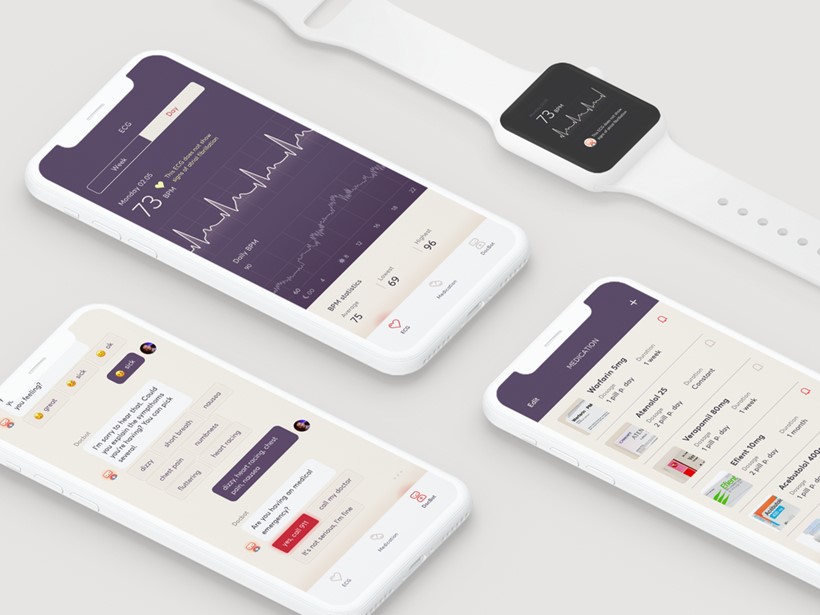 Notifications to smartwatches and fitness trackers are becoming increasingly popular in today's applications. When it comes to meditation and mindfulness, you can take it a step further by allowing users to begin breathing exercises without having to take their phones out of their pockets. Wearables also allow better tracking of metrics like heartbeat and movements to measure the effectiveness of meditation exercises. 
---
5.11. Payments Gateway
You'll need revenue to continue developing, updating, and maintaining your meditation app. As a result, you'll need to decide on a revenue model. Payment functionality is needed to monetize your app. Payment gateways are used to make payments, and selecting one is a critical process.
5.12. Admin panel
To prevent your users from abandoning your site, you must consistently add new content. You'll also need an admin panel to add the stuff. You'll be able to add new meditations, edit them, rearrange categories, host activities, and track and manage the software, in general, using an admin panel. Users won't be able to alter anything in the admin panel; only the app owner and designated staff will be able to do so.
6. Detailed Steps to Develop a Meditation App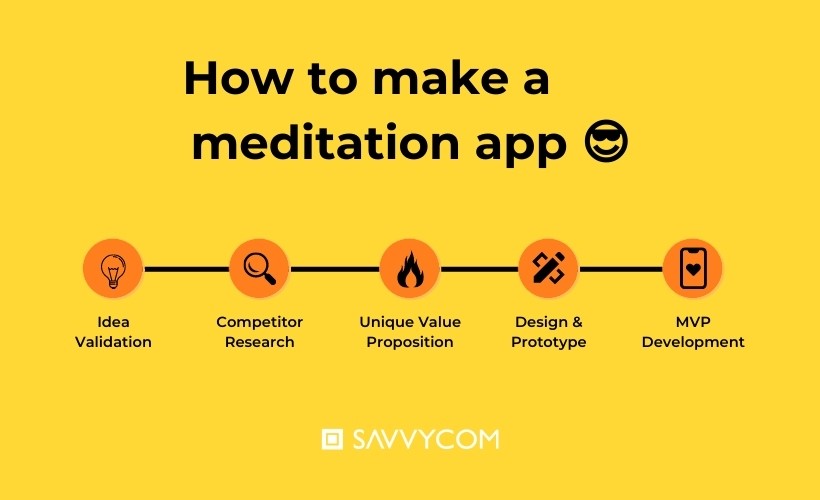 Let's go through the major stages of production so you know what you'll be paying for before we start calculating how much it costs in meditation app development:
6.1. Idea Evaluation
Meditation entails more than just sitting cross-legged in silence and refraining from thinking. There's a wide range of activities available, and some don't even need practitioners to be still. Apps for most, if not all, forms of meditation are available.
To build a successful app, you must first decide whether or not your concept is marketable — or, more precisely, how to make it marketable. Your software development company should agree to perform research to test your app concept in order to decide this.
The first step in meditation app development is deciding which type of meditation you want to lead your users through. Such instances are as follows:
Mindfulness meditation
Guided meditation for better sleep
Guided meditation for walking
Breath meditation
Guided meditation for yoga
Music meditation
It's possible to deliver either one type of meditation or a variety so that users can pick and choose based on their current needs.
6.2. Competitor Research & Unique selling point
Any market has rivals, and it is essential to study them when designing your own relaxation and mindfulness software. You need to know what you're up against in order to make your product successful. Knowing the market leaders will assist you in creating a unique value proposition or selling point for your product. If you want to concentrate on graphics, music, or a creative way to deliver your meditations, you can let your imagination run wild and create something that your customers can appreciate.
While the essence of most meditation apps is the same, there's always space for imagination. For example, 2 of the best meditation apps in the US right now:
The warm cartoonish design of Headspace is the first thing you'll recognize. One of the aspects that makes Headspace perfect for those taking their first steps into meditation is how enticing it appears.
It's all blue hues and natural photographs, and as the name suggests. Calm is the go-to app for many people who have trouble sleeping or worrying, but it also has a number of guided meditations for achieving other goals.
---
6.3. UI/UX Design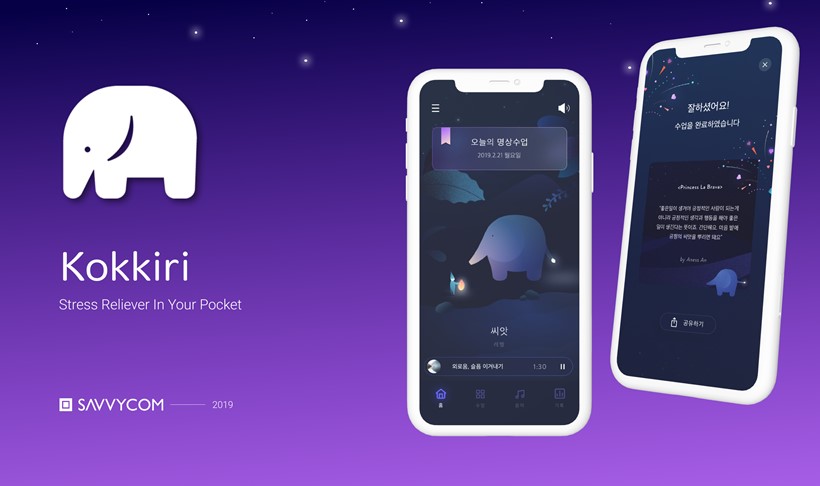 People use meditation apps to relax and unwind, and since colors influence our understanding of things and our mood, it's crucial to integrate color theory into your meditation app development design.
When you look at common meditation apps, you'll find that a lot of them use pastel colors.
Mild oranges, faded blues, greens, and yellows, for example, abound in Headspace. The colors of calm are mostly blue and green. Red and other aggressive colors are rarely used in mindfulness apps. Depending on the picture you want to build in the minds of your customers, the visuals can be very different.
Strong colors should be avoided. Using a more realistic palette with pastel colors instead.
Using just a few concept elements at a time. Overloaded patterns divert app users' attention away from their primary target, which is to relieve tension.
Instead of text, use animations. Welcome displays, meditation strategy descriptions, and feedback on the user's progress stats all benefit from animations.
6.4. Development phase
The development phase is the time to finalize your ideas into reality. Launching a minimum viable product (MVP) first to save money on the expense of meditation app development can also be a good idea at the beginning. An MVP is a stripped-down version of your app with only the most basic features. It's primarily launched to gauge how well the app will be received by the target audience before investing all of the resources into full growth for a maximum-value product.
7. The Costs of Meditation App Development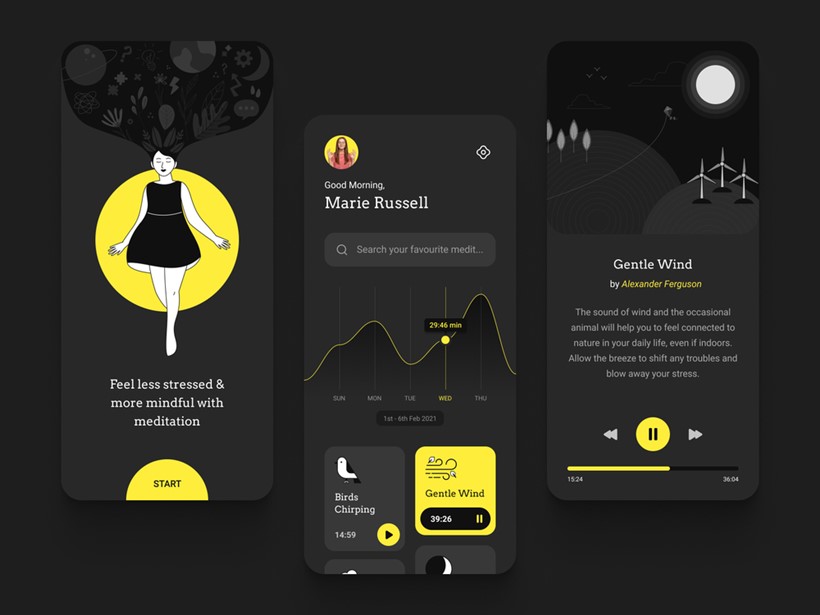 Savvycom has been working with meditation app development with our lastest app being "Kokkiri – 50.000+ app installs after only 10 days of launching and ranked as no.1 in Fitness and Healthcare app in Google Store Korea in 2019" and we've got some approximate estimates for anyone interested.
Here are the things that go into the cost to build a meditation app:
Work of the development team
Cost of servers
Maintenance and support
Your development team will consist of:
Project manager
UI/UX designer
iOS and Android developers
Backend developer
QA engineer
After that, there are the app's features that need to be taken into account. When opposed to an app developed with advanced features and third-party technology, an app developed with simple features would cost less. When it comes to software development costs, an app with simple features and for a single platform will cost between $25000 and $35000, while an app with advanced features and for several platforms (Android / IOS) will cost almost twice as much, between $50000 and $60000.
8. Conclusion
The meditation app development market has been booming for the past decade, but by 2020, pandemic-related alienation and stress among the global population will be fueling it even more. Every day, more people are learning about the benefits of meditation. As a result, the demand will continue to expand. Prior to that, the mindfulness app Calm reported approximately $8.12 million in global app sales in 2017. A lot of business have already jumped on the meditation train, what about you!
---
9. Frequently Asked Question