Opportunities and Challenges in Vietnam Mobile App Industry
Life is all about fulfilling the needs and creating things to fulfil the needs. Even after years of civilisation, that primitive rule remains the same – the only difference shall be what our demands change into.
With the now-going penetration of smartphones to every corner of the world, including Vietnam, the basics then shift from eating, sleeping and drinking to clicking, surfing and scrolling.
Within the national border, many endeavours have been given on fertilising the Vietnam mobile app industry to satisfy this need-of-a-time. However, the development always goes with adversities, therefore, poses many "Whats" on those opportunities and challenges.
Overview
Industry introduction
With the rocketing consumption of smartphones in this 4.0 generation, mobile app production has escalated to a million-dollar industry. Complex as it may sound, the success of the mobile app industry is actually very easy to reason: its core competency to fill in what customers lack.
Mobile apps are outstandingly convenient, user-friendly (light-weight, portable, simple and having transparent interfaces that are optimised from other PC or laptop apps). They also make our smartphones more entertaining, more "edgy", more multitasking, therefore, more valuable.
In short, they meet every criterion of the so-called 3F, the ultimate expectations of customers: fast, fun, fabulous. No wonder why the mobile app business rocks!
Vietnam mobile app industry in a nutshell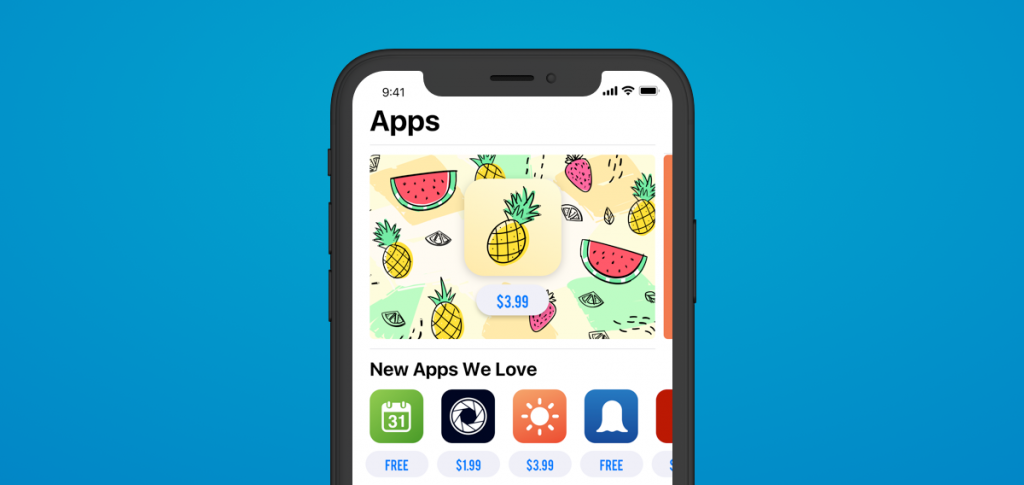 Demographic landscape
The latest report from Appota shows the demographic profile as 97 million of population, therein 70% are the working-age, 24% are millennials, 40% are under 25 years old. These figures show that Vietnam population are quite young and dynamic, thus are likely to be open-minded, tech-savvy and willing to try the new.
Moreover, the report indicates that the percentage of internet users in Vietnam exceeds 57%, with 45% of which are using mobile internet and 70% of mobile internet users subscribe to 3G/4G.
Economic and technological situation
Vietnam, for better or for worse, is still a developing country. As a result, it's pretty open to forces from various industries in order to boost its pace.
Moreover, because Vietnam is still in progress, its resources are highly focused and flexible to be seeded, to change and nurture. Some indicators might be:
Political environment
The political environment in Vietnam is sort of expansive in this matter, such as the government's encouragement upon technology development. However, in Vietnam, there are lots of legal loopholes when it comes to companies' intellectual property – the bloodline of every business, especially technology companies.
The national law poorly covers the deep-rooted aspects of the patent right, copyright, etc, the political forces perform unfavourable management and the majority of the population often ignores the originality of products consumed as well as carry out the low level of law compliance.
Cultural shape
As Vietnam is striving to become one of the leading countries in South-East Asia, the hustle bustle lifestyle is becoming part of common sense. Therefore, the Vietnamese now want things to be simple, time-saving and effortless.
Besides, Vietnam is currently in an "ape generation", where people are being trend-washed and unselectively chasing after trend. This is a double-edged knife, which poses both chances and threats.
Other factors of the culture might be Vietnamese cash-consuming society, i.e, mainly use cash for purchases rather than credit; or the growing digital, tech-savvy aspect among Vietnamese people nowadays.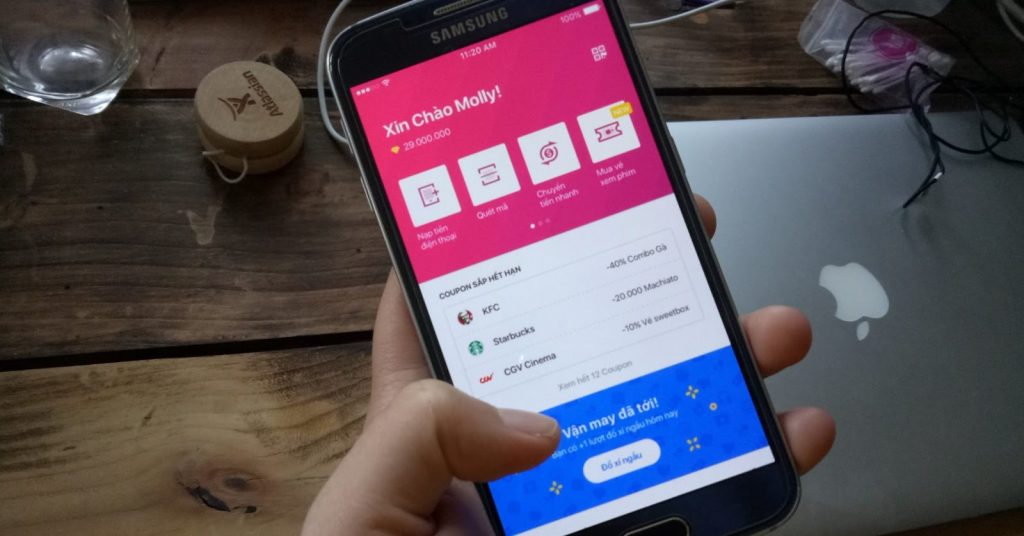 Opportunities for Vietnam Mobile App Industry
Enterprise solution apps
The characteristics in Vietnam technological and cultural landscape are suitable for various types of mobile apps, including enterprise solution ones. With enterprise solution apps' tendency to build technological ecosystems, i.e, a common platform to connect everything from TVs, PCs, laptops, tablets, smartwatches to smartphones, the efficiency will be maximised.
Users can now keep track of their documents, locations, and all other information whenever and wherever they wish to without using the same device as when they save the information into. It's fast, convenient and very time-efficient, which totally fits the busy lifestyle in Vietnam.
Moreover, as mentioned in the overview, Vietnam is highly encouraging manufacturers to develop the whole ecosystem so there might be lots of support from the government and stakeholders on the resources needed.
E-commerce apps
During primitive times, humans' needs can only be met in physical ways: to book a hotel room in person, to arrange a date in person, to shop in person. However, these days, those demands can be satisfied in just a click with you staying at your post or lying in your bed through e-commerce apps.
Vietnam has lots of internet users and is currently under good accessibility to 3G, 4G thanks to its concentration to telecommunication. This is a chance for e-commerce app developers to build and utilised online platforms to serve customers' needs.
On the other hand, since Vietnamese are junkies to smartphones and are inclined to trend – they ceaselessly look for the latest items, the most up-to-date vogue – they'd probably like to use an e-commerce app to keep track of what's hot. That's another reason making Vietnam the ideal market for mobile online trading, e.g, e-commerce apps.
Trendsetters
Vietnam, a country of trend-wash, is likely to follow every new thing setting out there. They are driven by changes and would open up their heart for whatever pops up first on the trending bars. From the social aspect, it might pose a crucial cognitive problem.
However, from the managerial point of view, it's one hell of a chance for innovation and creativity: there would be less pressure on customer reception. Also, the innovation level in Vietnam is not so high and yet to be saturated, so there are still lots of space for mobile app developers to showcase.
All of those make Vietnam an easier-to-breathe market when it comes to "trend-making". If you are able to present something new, chances are you will win in an easier way than that in other countries.
Vietnam has not only a prosperous market for trendsetters but also great developers to come up with new trends.
Let's take a look at Savvycom, an agile development team from Vietnam. Recognising the rising cost in health care services and the poor accessibility to medical professionals that are in sharp contrast with the rising demand from patients, Savvycom's engineering team gave birth to Jio Health, a cost-effective, smart-engaging telemedicine and telehealth solution helping patients access to medical professionals in no time.
This project has not only breathed new, innovative, healthy air in the Vietnamese community but also shed light on a new era for mobile app in Vietnam – the time of telehealth. Thanks to those "wow" factor Savvycom embedded into Jio Health, it has become a real pioneer and succeeded in the Northern region of Vietnam, evidencing for Vietnamese developers' capacity to be 'real' trendsetters.
Challenges for Vietnam Mobile App Industry
Besides those many perks, there are some restrictions and challenges you might face when joining the mobile app game in Vietnam.
In-app purchases
Vietnam once mentioned above, is a cash society. According to Appota's research, nearly half of the population (46%) say they don't want to use mobile payment because they don't have a bank account, and concerns about losing banking information. They prioritise the power of cash rather than any type of credit and are often hesitated to make online payments. This poses a problem to in-app purchases as manufacturers must not only promote the product but also educate users on using e-banking for purchases as well as gain trust from the users.
That's being said there will be a larger budget, heavier marketing and HR pressure to look for quality marketing specialists. Lots to concern!
Retention rate
Vietnamese are willing to try the new and follow the trend, which means there is a high likelihood that they leave. To keep them stay, manufacturers must simultaneously give out new ideas and changes in business activities as well as new product premiers.
If you are not sure about your level of innovation, you would have to think twice about your decision to enter the mobile app industry in Vietnam. The probability that you lose because of poor innovation in Vietnam is higher than in many other countries in the world.
Intellectual property protection
The legal wall in Vietnam is not well-built and well-protected by the government, moreover, intellectual protection is often ignored by the majority, so in case there is any violation of patent or copyright, chances are you have to fight by your own feet.
Overcome Challenges
There are various ways you can do to tackle those challenges, such as building an effective and collaborative R&D team to understand the market and prepare for the product line or outsourcing a proficient, well-trained native team who understands the domestic landscape well.
In case you need any further consultation and cooperation on the Vietnam mobile app industry, we – Savvycom are very happy to give you a hand.
Connect us for various frontier technology services and IT excellence: