Technology Consulting Service: The Key to Successful Business
Thanks to technology existing as an essential part of our modern world, technology consulting service needs to constantly be adapting to the latest trends. Technology plays a more significant role in businesses, and consultants are brought in to help businesses to use technology effectively. Technology consulting service helps organizations be more productive and profitable. In the tech world, there are a few types of consulting, including IT consulting, computer consulting, and more.
To understand if any of these could be an option for you, we will present more helpful information in this article, and why they are a good option to leverage your business performances.
1. What Is Technology Consulting Service?

As you have probably figured out, the role of a technology consultant is to help their clients use technology better. Most of the time, the methods behind technology consulting help a business by:
Improves the business processes that take place

Reduces the costs of the company

Maximizes any tech opportunities
Today, consulting means a lot more. It can play a huge role in digital strategy or technology change. As it is evolving so quickly, this area of work is becoming essential in helping organizations to grow. Consulting services are developing and implementing any technology to accelerate business growth, manage risk better, reduce cost, or change how the system is functioning.
Technology consulting can be described as this system:
Service firms that have a significant workforce and operate high bill rates.

Staffing firms that send technologists to businesses for a temporary period as a response to employee absences, temporary skill shortage, or technical projects.

Independent consultants that are self-employed.

Information Technology security consultants.
In technology consulting, the goal is to inform clients of how to use their IT practices to achieve their business objectives. To do that, a tech consultant is also going to manage and implement strategies. IT consulting services can range from creating a technology to managing a system of processes for a client. Usually, a client commissions the technology consulting services to a firm that helps in planning and developing the new IT system. In some cases, they also examine the risk of an existing system.
Build Your App The Professional Way With Savvycom?
Our team can help you with the development of your application. Contact us to get a free initial consultation regarding your project and its estimation in terms of cost, timeline, and needed technical talent.
---
2. Why Is Technology Consulting Service Important?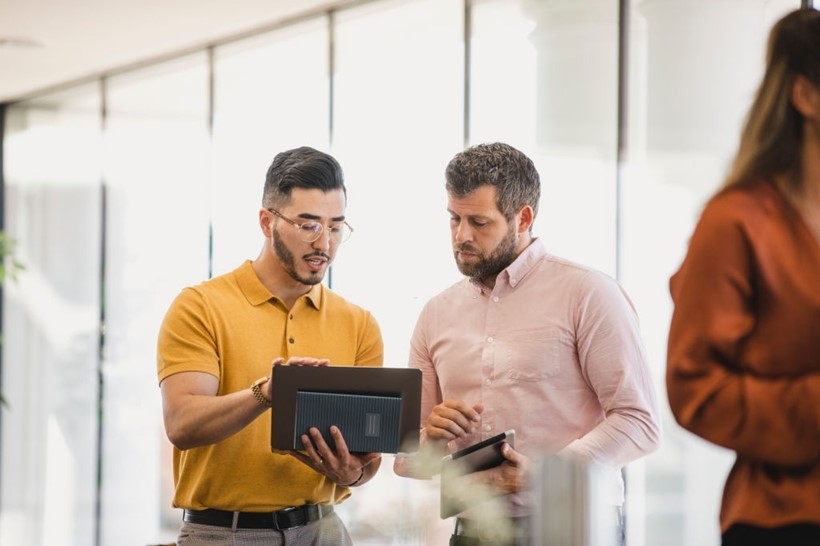 The IT industry offers a sea of options, from platforms, programming languages, methodologies, technologies, tools, and more. All this diversity in IT offerings can be overwhelming, and without proper knowledge, near downright impossible to navigate. 
To shortcut your way into the world of IT, it is very advisable to hire IT consulting companies that offer a robust portfolio of IT consulting services, as well as knowledge and expertise. When you hire a tech consulting firm, you hire experience, knowledge, and a portfolio of services at your fingertips to leverage IT in your business environment. 
IT consulting services are important because they play a vital role in businesses by covering the management, implementation, deployment, and maintenance of an IT infrastructure. Oftentimes, an Information Technology consultant takes on the role of advising and assisting companies to optimize their IT infrastructure and reach their goals and business objectives with determination.
Among the key advantages of leveraging IT consulting services, we can mention the ability to gain a competitive advantage to maximize technologies, create a cost-efficient environment where IT tools help save time and resources, and boost productivity through the effective practice of communication, collaboration, and knowledge transfer within an IT infrastructure.
3. When Should A Company Go For Technology Consulting Service?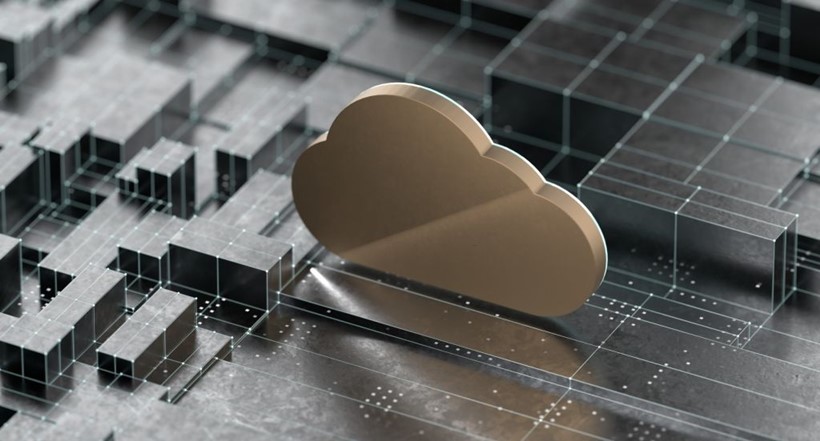 There are many options when it comes to the IT industry, and the offerings can be overwhelming. These options include programming languages, technology tools, and more. So, what do you need?
The easiest way to determine need is to understand the goals of the company. After that, a shortcut towards the IT world is to hire a consulting company that has a portfolio centered around the organization's needs, coupled with related knowledge and expertise.
Going for a permanent IT expert can be expensive, especially for a startup company. The advantage of technology consulting is that the consultant gets paid for the work done in a specific time frame. Many businesses do not need monthly IT services.
A company might require somebody to install a new system and do the training for the team. After that, the organization can handle the order, and the expert can help when any issues come to the front.

Technology consulting can also be related to suggesting or implementing software or hardware solutions in the business. As an example, a law firm that used to implement hard copy records can benefit from technology consulting that recommends the use of a software program. 

The software can help the team organize better files and keep them electronically. It is evident that our world is becoming more and more dependent on technology, therefore, this type of consulting can benefit any industry and bring significant changes.
Another thing that technology consulting offers is big data analysis. This helps in finding the best way to collect and analyze data related to the customers of a business. By doing so, all the information can be used for future campaigns. Another reason why a business needs technology consulting is that now consultants can change a business's production and marketing.
Interested In IT Outsourcing?
Contact us for a free consultation on Software Development and you will get all of the insights from our professional technical perspectives. Our Developers will advise you on the best approaches to the development process, as well as roughly estimate your project concept cost.
---
4. What Do Technology Consultants Do?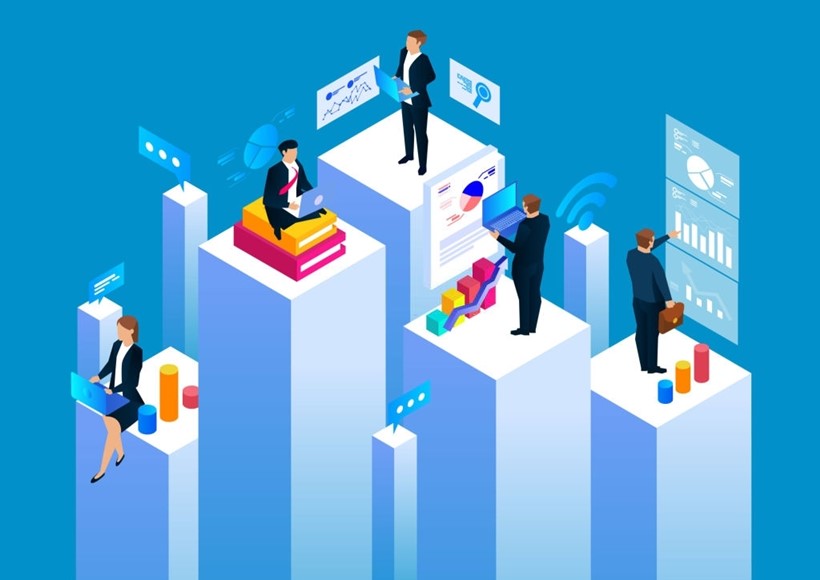 Technology consulting services are essentially an external IT department. Most of the projects that rely on technology consulting are focused on implementation. Here, a consultant checks a proposed IT project and makes it happen.
Specific tasks also include:
Performing studies

Checking the cost of the proposed solution

Planning the implementation

Making quality controls

Implementing organizational consulting.
Tech consulting also acts as an interface between the company and its hardware and software providers. Any technology consulting activity is going to include one of the following tasks:
Presenting strategies and experience to clients

Developing and providing solutions

Understanding how technology impacts different departments of the organization

Communicating with team members

Going to client sites

Bringing new systems and monitoring them

Creating documentation and showing the progress reports

Being involved with sales, support, and maintaining contact with client organizations

Bringing new ideas and trends
Usually, technology consultants are hired by finances, professional services, or telecommunications teams. Most of the time, each of them specializes in a certain type of client.
In most of the contracts, the work is done for a fixed duration, and they need to provide the resolution in the time frame that was agreed. Technology consulting is usually hired by upper management when they think they need an expert for advice on their technology services.
Usually, areas of technology consulting include:
Software development

IT infrastructure planning

Risk assessment analysis

Security consulting

Recovery plan
In an upcoming section, we will tap deeper into the benefits associated with partnering with IT consulting companies and the IT consultant services they expertly provide.
5. How To Select The Best Strategy And Information Technology Consultants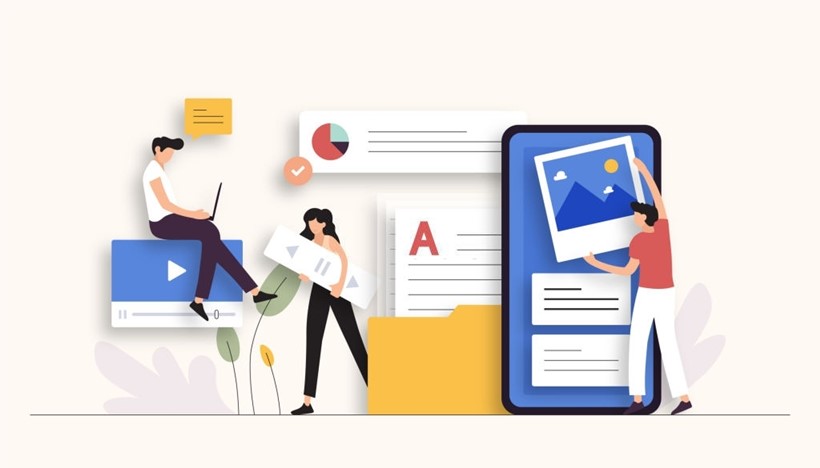 A lot of people understandably believe that technology consulting is all about giving/receiving advice. But in reality, it is so much more complex than just that. Effective and successful consulting entails a number of practices and services that span numerous purposes such as estimates, competitive analysis, development of an IT corporate strategy, implementation of IT systems, system management, and more. 
With the growing necessity to require more from your IT consultants, it is only natural that these advisers have expanded their skills to satisfy these extended expectations. Now, you probably wonder what is the best approach to select the best strategy and information technology consultants? Here, we give you a few pointers on what to consider when searching for the right partner.
Do not hesitate to request samples of previous work to see their portfolio of completed projects. This provides insight into their style of work, ethics, performance metrics, and overall quality levels delivered.

Verify credentials such as experience and certifications that contribute to the offered expertise in a desired consulting service. Up-to-date consultants offer a modern take on emerging technologies, and it is helpful to hire consultants who deliver value through ongoing testing and certifications that validate their skillset.

Place a high emphasis on soft skills such as communication, reliability, and a team-player attitude. These skills will come in handy once your IT endeavors kickstart and you need consultants to operate in a business-savvy environment that is highly collaborative. IT consultants are there to help you solve problems, and conveying information with accuracy and a friendly attitude goes a long way in achieving successful outcomes.

Talk about the technologies, methodologies, and tools that IT consultants master, as well as the type of performance metrics they exercise to boost and measure results. An established IT consultant will include a detailed listing of their methods to measure success and areas of opportunity.
These considerations should be tailored to your business, making sure that you do what works best for you. Another important factor when selecting the best strategy and information technology consultants involves the understanding of what type of IT consulting you actually need. There are different kinds that tailor to different needs, which is why you should quickly identify which works best for your model.
Looking To Find A Trusted Tech Partner?
Tech Consulting, End-to-End Product Development, Cloud & DevOps Service
! Since 2009, Savvycom has been harnessing digital technologies for the benefit of businesses, mid and large enterprises, and startups across the variety of industries. We can help you to build high-quality software solutions and products as well as deliver a wide range of related professional services.
Savvycom is right where you need. Contact us now for further consultation:
Phone: +84 24 3202 9222
Hotline: +1 408 663 8600 (US); +612 8006 1349 (AUS); +84 32 675 2886 (VN)
Email: [email protected]