The Pros & Cons of Using Chatbots You Should Know About
Chatbots are software applications that use artificial intelligence and natural language processing to comprehend human requirements and help people achieve their goals. Chatbots have transformed customer support and service automation in today's commercial companies. Whether your company is large or small, chatbots have something to offer everyone. To boost market relevance, almost all current and evolving organisations have implemented chatbots. They are not only multifunctional, but they can also perform each task with extraordinary precision and accuracy.
When the pros and cons of chatbots are correctly recognised, they can be leveraged to improve corporate processes across divisions.
Chatbot Market Overview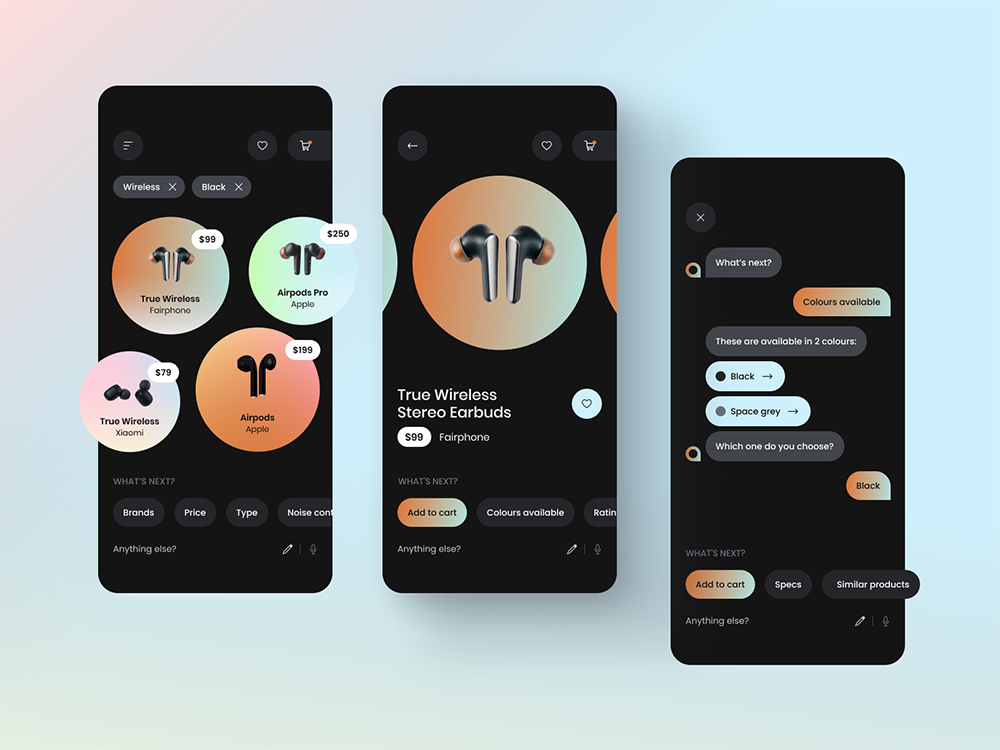 In recent years, the chatbot market has grown significantly. The necessity to provide 24×7 customer service and reduce operating costs by delegating duties to chatbots, as well as the surge in client demand for self-service operations, has led to an increase in demand. This can be linked to people's rising preference for messaging apps over social networking sites.
The chatbot market is projected to be worth approximately 1.25 billion US dollars in 2025. (Statista).
62% of customers would approach a chatbot to see if it can help out instead of waiting for human support. Almost 90% of customer inquiries are settled in 10 messages or less. (Tidio). 
Chatbots will be the primary customer care channel for about a quarter of companies by 2027 (Gartner).
Industries that see the most application of chatbots are e-commerce and retail, BFSI, marketing, and healthcare.
Top 10 Chatbots Pros and Cons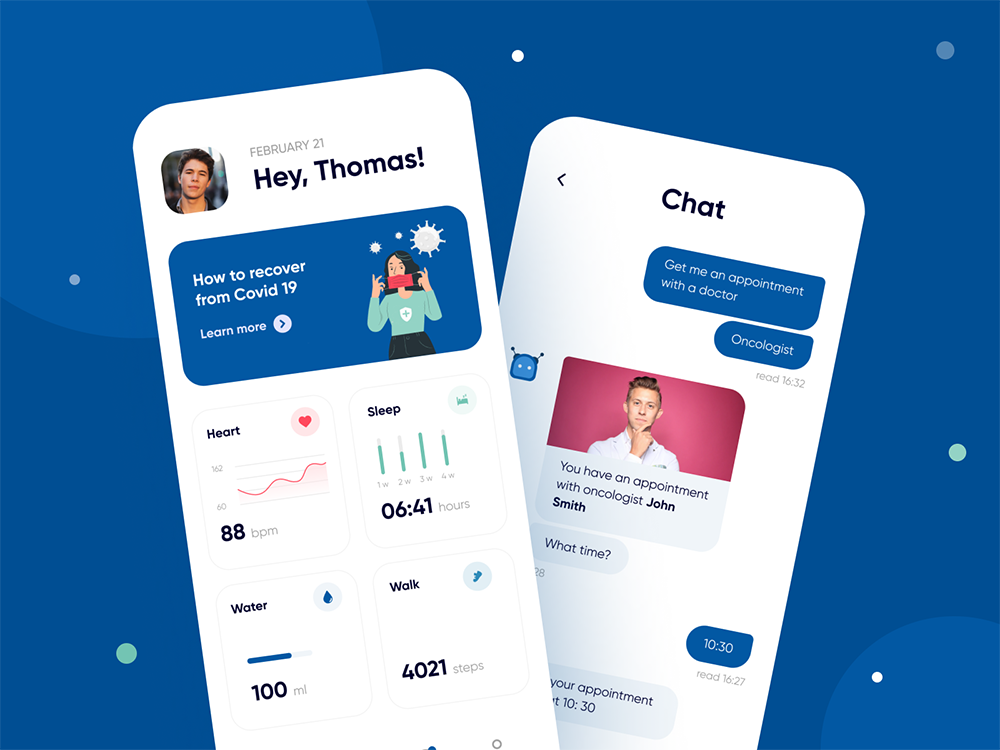 Businesses understand the advantages of using chatbots in customer service, and they utilize this kind of software to offer a comprehensive experience. On the other hand, chatbots still have limitations, mostly relevant to the ability to comprehend human emotions. 
Pros
1. Provide around-the-clock customer service
One of the most significant advantages is that chatbots are available to assist clients 24 hours a day, seven days a week. Furthermore, they answer fast to all questions they get. This ensures two critical things for practically all businesses:
Customers were pleased with the prompt responses and resolutions.
Human agents concentrated on more vital activities and were not overburdened by numerous consultations during non-working hours.
2. Gather customer insights
Consumer insights are increasingly the key to corporate success. Conversational chatbots can help you learn more about your customers. They let you find out about their most frequently asked inquiries and requests from customers, as well as the products or services that they are interested in.
They assist you in making strategic decisions that will enhance the experience and provide more personalised service with each interaction.
3. Increase sales
Your chatbot could make an excellent partner in promoting new and relevant items and sending proactive notifications to anticipate your customers' requirements. They can also provide immediate assistance to potential customers, speeding up the purchasing decision process. As a result, you optimise each touchpoint throughout the customer journey.
4. Optimize costs
You can save operational costs by replacing a human with a chatbot. It is tough for a company to hire personnel for every position. A single operator can only handle one or two consumers at a time, whereas a chatbot can handle multiple conversations at once, which is significantly more than your support or sales team can do. Chatbots save organisations money while also being easily flexible to meet a variety of demands, depending on the application.
5. Provider personalized customer experience
Everyone is unique, as is their communication style. As a result, the most important thing is to provide an appropriate and empathetic response to each query. For example, our Conversational AI enables you to interpret informal language and regional dialects, augment discussions with plugins such as photos, carousels, and documents, and discern the intent behind each interaction.
6. Reduce errors
Chatbots help to reduce errors; yet, customer service personnel sometimes make mistakes (human error) in presenting the correct information to customers. The chatbot flow, on the other hand, incorporates pre-written content, clever algorithms, and programming that ensures proper data output.
Cons
Once you grasp the limitations a chatbot may have, you can find solutions to eliminate or minimize the effects on the application process. 
1. Only be able to solve simple requests
Most current chatbots still follow the pre-fixed dialogue flows, meaning that they offer a response according to the information already available to them. Even with AI, they are still not smart enough to adjust answers appropriately to certain contexts. 
They cannot handle complex queries or address off-script questions, and businesses must have human customer service representatives to handle them for them. But, this is changing with the passage of time, and increasingly sophisticated chatbots are entering the market.
2. Have less understanding of natural language
Shortcut keys are occasionally used to speed up answers and boost efficiency. As a result, chatbots are unable to adapt to human-like language. Bots typically misinterpret language, misspellings, and sarcasm. It means that a chatbot is inappropriate for a friendly conversation. Though, with future advancements, this problem may be resolved.
3. Require implementation time
This is not a drawback, but it is important to note that, like with any firm changes, it takes time for everything to be fully operational and demonstrate actual benefits. Installing, setting, and understanding the chatbot can be time-consuming.
4. Need maintenance from time to time
In terms of their knowledge base and the manner they should connect with customers, chatbots require continual modifications, maintenance, and optimisation. The chatbot must be updated with new and relevant data (i.e. content) in order to answer client questions and inquiries.
All of these issues are shared by the majority of available chatbots. Considering their numerous applications, it is safe to assume that chatbot drawbacks must be addressed on a regular basis.
Tips To Improve Your Chatbot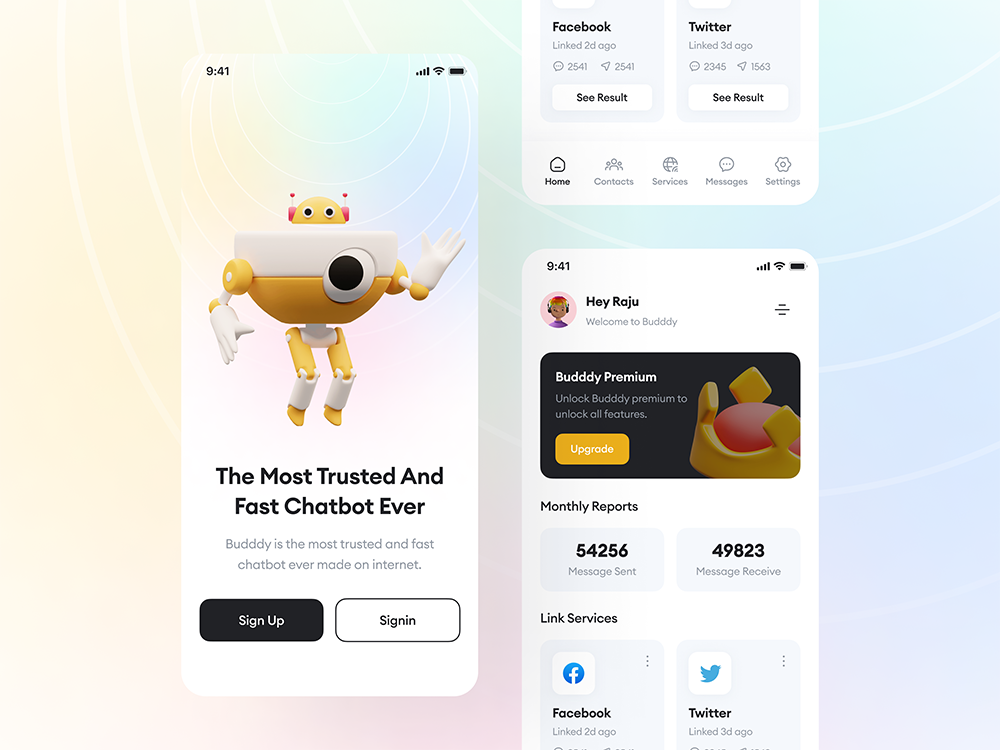 Chatbots, like any other tool, are not perfect. However, they can be improved with a few simple tips.
1. Set the point for your chatbot to delegate
A chatbot can only help clients to a limited amount before it is time for a human to take over, or else the organization risks losing a customer due to a negative experience.
It is necessary to work with a chatbot to teach it when to stop responding and refer the consumer to a human customer service representative.
2. Update the chatbot with new scenarios/terms
The more the chatbot learns, the more effectively it will handle future requests.
Ensure that your chatbot continues to learn with each event that it handles, or with new terms that you notice customers using more frequently. It will eventually develop to the point where it can handle more responses successfully.
3. Make the chatbot more conversational with a persona
People are sociable animals, and an interesting conversation will make them feel good and provide a nice overall experience.
Therefore make your chatbot a little conversational to help them better recognize the customer's mood. Employ NLP to have the chatbot make small talk with the consumers if necessary, and you will gain brownie points in terms of customer experience. Therefore, it is a foregone conclusion that chatbots will be the future of customer-company relations.
So why not embrace the good, work on the not-so-good, and improve them even more so that you can always deliver the finest experience to the customer?
So, should you implement a chatbot?
A chatbot does definitely provide many benefits to a company, but there is also a danger factor involved. Chatbots improve your company's reputation and client happiness dramatically. You must employ inventive tactics while using chatbots to ensure that you reap the greatest benefits while minimizing the negative consequences. Knowing the benefits and drawbacks of chatbots will assist you in realizing the full potential of customer care automation for corporate operations.