Top 10 Fitness App Development Companies In Vietnam
People began to care for their well-being more than ever after COVID-19. However, people have to get back to work post-pandemic and have limited time to go to the gym. As a result, millions of people download fitness apps because they allow people to get personalized workouts at home without going to a gym.
This is the ideal time for your company to create a fitness app, but how? In this article, you will find a list of the best companies in Vietnam that make fitness apps and how they can help you make your own.
Why Developing A Fitness App Can Increase Your Profit?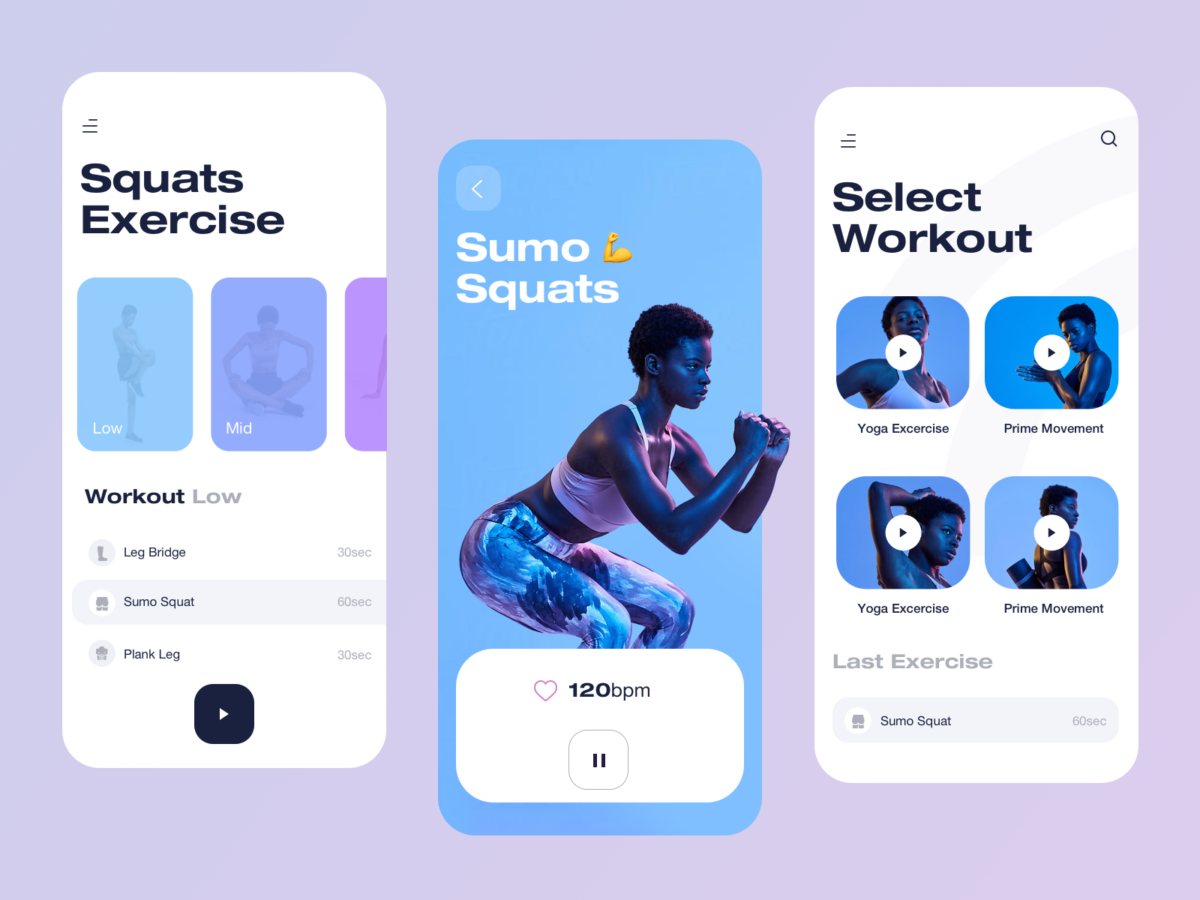 Did you know that after the pandemic, 56.1% of the people who participated in the study conducted by GoodFirm started working out at home? Because of these changes, more people are using fitness apps.
According to Statista, the number of people using fitness apps increased by 113% in 2022, reaching over 660 million users, and the money generated by these apps also increased, reaching $30.98 billion. As a result of the rapid expansion of the market, it is anticipated that the payment will increase by $19.33 billion in 2023 and will continue to grow at a CAGR rate of 14.34% in 2027.
In addition, Statista stated that users spent about $24 on fitness apps in 2022, and that number will gradually increase to over $34 in 2027. With the rapid growth of this market, the fitness app is a promising product to push your sales and increase your profit.
Looking For a Trusted Tech Partner?
We'll help you decide on next steps, explain how the development process is organized, and provide you with a free project estimate.
Top Fitness App Development Companies In Vietnam
01. Savvycom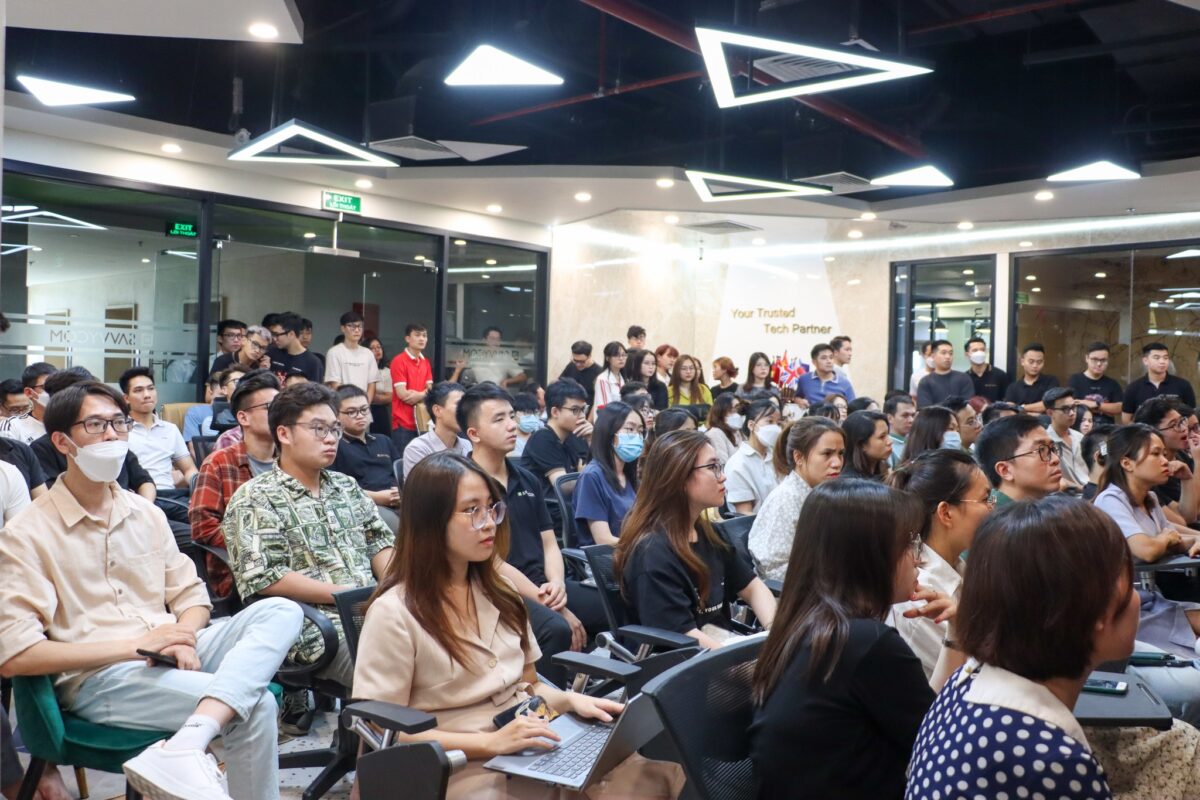 Savvycom is a business that must be included on this list because it has consistently ranked among the top Mobile App Developers, particularly in the healthcare app category, on Clutch & Manifest. Savvycom was established in 2009 and has operated since then under the direction of Ms. Thanh Van Dang, an Asia Society Distinguished Fellow, to leverage engineering capabilities in Vietnam and empower businesses worldwide via technology.
The company provides high-quality full-stack solutions to a wide range of industries, such as blockchain, insurance, banking, healthcare, education, and more. Savvycom has worked with over 200 clients, including Fortune 500 Companies, and over 90% of them have returned for a second project. In terms of Fitness Apps, Savvycom's developers' skills and experiences have assisted other businesses in reaching their objectives. One important project is Jio Health, which was one of the first to offer remote diagnosis services. The app's useful features, created by Savvycom developers, aided the company in raising a $20 million Series B Investment. With this level of recognition, it was fair that Savvycom was named one of the Top Fitness App Development Companies in Vietnam.
02. CMC Global
A division of CMC Corporation, CMC Global aims to export Vietnamese ICT goods, services, and solutions to foreign markets. Since being founded in March 2017 as part of the corporation's strategic move to take its place on the world stage, they are proud to be among the top businesses in Vietnam when it comes to offering organizations around the world a wide range of comprehensive IT Solutions & Services, ranging from traditional services to Digital Transformation and Telecommunication, as well as Consultancy.
Learn More About CMC Global On:
03. Sotatek JSC
SotaTek has more than 1,000 employees and is one of the best companies that helps people make mobile apps. SotaTek offers a full range of software development services, from IT consulting to creating scalable technology solutions from start to finish. Thanks to its talented engineers, the company can give you the latest technology, platforms, and languages. This makes sure that every software development project is done well. Swift, Java, Kotlin, React Native, and Flutter are among the mobile app programming languages in which SotaTek has competence.
Learn More About Sotatek On:
04. FPT Software
FPT Software was founded in 1988 and now serves 150 important clients across 20 nations. FPT Software offers three major services: Application development and maintenance, application administration, and application remediation are the three of them.
FPT Software has earned a reputation as one of the best app development firms by utilizing FPT Corp's substantial technological resources and experience. The company now can handle projects of varying sizes and scopes.
Learn More About FPT Software On:
05. SmartOSC 
SmartOSC, founded in 2006, is a full-service e-commerce agency. The company has more than 500 clients worldwide, including Lotte, Courts, PayPal, Boozt, SpaceX, Smartbox, eWAY, Priceline Pharmacy, Club 21, and Delta Apparel.
SmartOSC offers managed services, consulting, UI/UX design, and development, along with other services. The company's technical and business expertise is built on a few platforms: Magento, Sitecore, Adobe, Hybris, and Kentico. Currently, Smart OSC has over 800 experts across 12 nations and has completed over 1000 projects.
Learn More About Smart OSC On:
06. QSoft Vietnam
QSoft Vietnam has been recognized as one of the leading software development companies in Vietnam since its inception in 2005 and has since successfully expanded to the global market. It is a CMMI Maturity Level 3 company, that has completed numerous outstanding projects in Mobile application development (60%), Websites, Blockchain, and other areas. 
Their clients are primarily from the banking and finance, education, healthcare, and media industries. QSoft has been recognized both domestically and internationally and has become a trusted partner of Panasonic, AT&T, and the Australian Government.
Learn More About QSoft Vietnam On:
07. Saigon Technology
Saigon Technology is a Vietnam-based ISO-certified Agile app development firm specializing in consulting, designing, and developing mobile apps for clients worldwide.
Saigon Technology aims to provide clients in e-finance, e-business, logistic, transportation, healthcare, media, and other industries with the best and most affordable Agile software development offshoring and outsourcing solutions available.
Learn More About Saigon Technology On:
08. TP&P Technology
TP&P is one of the tops, most varied, and most innovative investment management companies and providers of IT services in Vietnam. TP&P applies its vast experience and specialized knowledge to various technological startup investment and service offering strategies, such as business consulting, software development, and the creation and maintenance of cloud infrastructure.
Learn More About TP&P Technology On:
09. S3 Corporation
S3 Corporation is a significant software development outsourcing provider in Ho Chi Minh City, Vietnam. S3 has demonstrated its success in a constantly changing and increasingly competitive market.
S3Corp provides complete software development, new feature creation, current feature augmentation, automated test tool development, testing and maintenance support services, and more using a scalable pool of people with solid software outsourcing experience and proven methods and standards. Singtel, Vinasa, Pepsico, Ruckus, and AbsoluteSoftware are some of their clients.
Learn More About S3Corp On:
10. KMS Solution
KMS Solutions now employs 1300 people globally across five offices after 12 years in the IT sector. The company is best known for using modern methods such as Scaled Agile, Scrum, DevOps, and Automation Testing to provide clients with world-class services.
It specializes in complex applications with stringent user experience, functionality, and security requirements. That is why Asia Commercial Bank (ACB), YOLA, CII, and Kelley Blue Book entrust their application development to KMS Solutions.
Learn More About KMS Solution On:
Why is Vietnam the ideal destination to outsource?

01. Fast-growing IT Market
Over the previous few years, Vietnam's outsourcing business has seen consistent growth.
According to Statista, the revenue generated by the IT Services industry in Vietnam was $1.331,19 million in 2022, and it is anticipated that this number will grow to more than $1.500 million in 2023. Within IT services, the IT Outsourcing industry is the largest segment and it is expected to be worth $534.90 million US dollars by the year 2023.
02. Competitive Cost
The cost of outsourcing to Vietnam is relatively low, similar to most other nations where the practice is widespread. Even compared to most hotspots for outsourcing, the charges are reportedly cheaper. Companies can gain access to qualified employees and a knowledgeable workforce while still saving money.
TMA Solutions reports that the cost of outsourcing in Vietnam is thirty percent less than in India and fifty percent less than in China. Rikkeisoft also stated that while a Vietnam developer's monthly salary is $284, Indian and China developers' are paid $396/per month and $1,161/month, respectively.
03. Skilled Labor Force
Many businesses may be skeptical about Vietnam's developers' abilities given their low cost. Vietnam developers, however, can be relied upon for the following reasons:
According to Accelerance, in 2022, one of the top two SEA countries for software outsourcing in Vietnam.
In accordance with TMA Solutions' Developer Skills Chart Of Skill Value Report for 2018, Vietnam was ranked 29th globally in terms of Skillvalue.
After the United States, United Kingdom, and France, Vietnam is ranked among the top 10 countries for developers in Skill Value's global survey.
Savvycom – Your Trusted Tech Partner
From Tech Consulting, End-to-End Product Development to IT Outsourcing Services! Since 2009, Savvycom has been harnessing the power of Digital Technologies that support business' growth across the variety of industries. We can help you to build high-quality software solutions and products as well as deliver a wide range of related professional services.
Savvycom is right where you need. Contact us now for further consultation:
Most of the time, it costs $15,000 to make a fitness app depend on the features, size, and how you build it. The total cost, though, could be as low as $5,000 or as high as $25,000. A fitness app with fewer features, also called a "minimum viable product" (MVP), will cost less than one with all of the features that were planned.
Finding the right app developer is difficult. Your chosen agency will not just build your new app. They are your strategic partner and should guide you from concept to development and beyond.
Here are the 6 most important factors to consider for this difficult decision:
Portfolio
Clients' Testimonials
Their Expertise
Experience In Your Sector
Client Focus
Post-launch Support
Here are some reasons to hire offshore developers for projects
Cost-Effective: Offshore development teams are paid at project milestones. Contracts allow monthly, hourly, or fixed project payments.
Access To Skilled Resources: Offshore developers can deploy coders in many related technologies as needed.
Time Saving: Offshore software developers work faster and better because they work on deadlines.
Flexibility In Scaling: An offshore website development company can scale and adapt to business needs.
Availability: Remote staffing usually has time zone differences. The overlap of hours ensures continuous work, which speeds up product delivery. With enough resources, someone will work on your project 24/7.