Top 10 Mobile Banking Application Development Companies In Vietnam
Even the simplest banking transactions in the past needed a trip to the local bank during business hours. Financial organizations can now create a banking app that gives their users access to everything in the palm of their hands. Mobile banking applications have aided in our recovery from the crisis because the epidemic has caused currency values to decline globally.
To create a banking application, your business needs a reliable software development company. Yet, among hundreds of IT companies, how does one manage to find a reliable partner for their project? In this blog, we will provide you with a list of the Top 10 Mobile Banking Application Development Companies in Vietnam. 
1. Digital Banking Market Statistics You Should Not Miss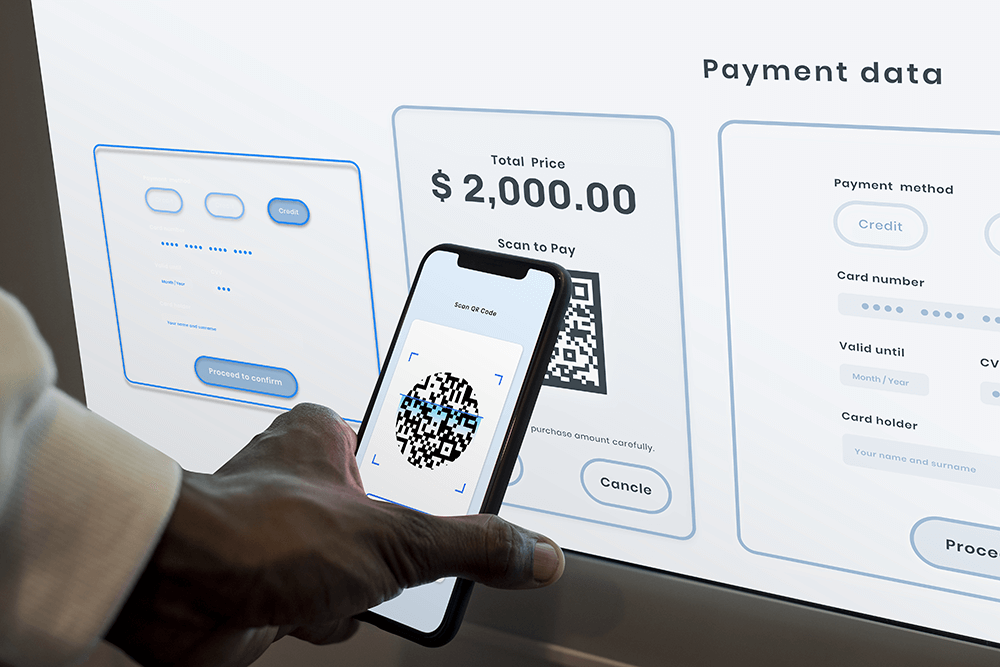 The mobile banking industry has developed at a remarkable speed, as shown by these statistics:
According to Bankrate, 216.8 million individuals are expected to utilize digital banking services by 2025, up from an estimated 203 million users in 2022.
According to a report by Market Research Future (MRFR) titled "Mobile Banking Market, By Solution, By Technology, By Deployment- Global Forecast 2030," the market for mobile banking will reach USD 3.47 billion by 2030, growing at 15.4% CAGR.
A Google survey revealed that 6/10 smartphone users would rather use a banking app than a mobile site.
Given how quickly technology changes, it would be a shame if a bank didn't realize how important it was to make a mobile banking app. People are more likely to use digital wallets these days because they are afraid of getting sick from cash, especially after the COVID-19 outbreak.
2. Reasons to Outsource Mobile Banking App Development In Vietnam
01. Talent Pool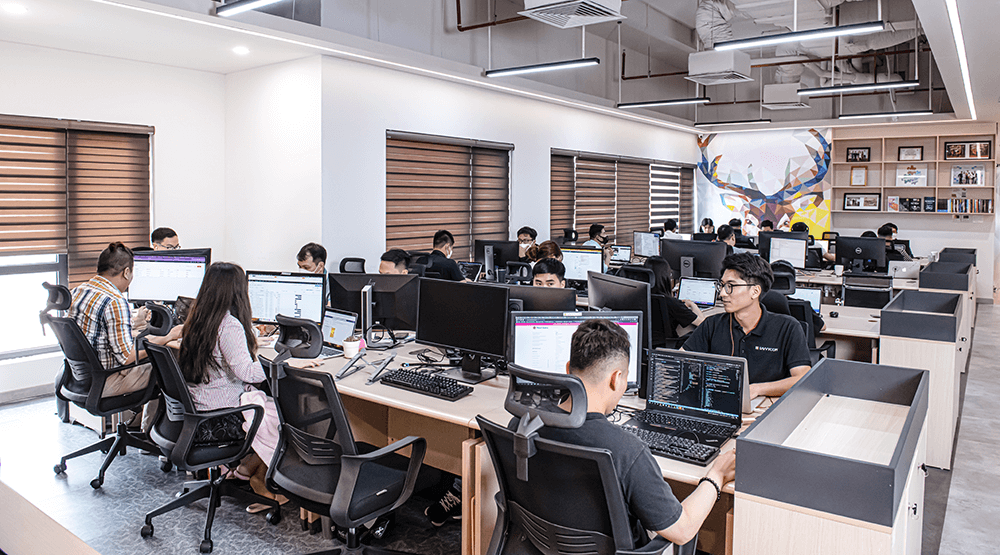 According to TMASolutions, Vietnam graduates approximately 400.000 IT Engineers and over 50.000 IT Students from over 153 IT Institutions each year. Vietnam is a promising destination for IT outsourcing for mobile banking apps due to its young population and a large number of IT-specialized schools.
| | |
| --- | --- |
| Junior | 40% |
| Middle | 35% |
| Senior | 17% |
| Lead | 8% |
Vietnam's Developer's Level Of Qualification (2021)
Additionally, OutsourcingVN compared to other outsourcing locations, the Vietnamese workforce is more consistent. For IT-related positions, Vietnamese enterprises experience a 5% reduced turnover rate (churn). This contrasts extremely favorably with other outsourcing nations like India, where the churn rate is at least 10% higher.
Vietnam continues to enhance its developers' knowledge with several IT companies that have partnered with educational institutions to build training courses and award scholarships to develop the Vietnamese Tech Talented to fulfill the constantly increasing demand for human resources. These individuals also can further their technical skills by studying overseas in the US, UK, and other developed countries.
All these reports indicate that Vietnam is the top destination for IT Outsourcing for both international and domestic businesses.
02. Low Price
Vietnam was listed as the fifth best country in the world to outsource to in 2019 by MarketsInsider. The hourly wage for developers in Vietnam ranges from $20 to $40, depending on their level of expertise. With a $100 hourly wage in industrialized nations, it is far cheaper than in US and Western European businesses.
Additionally, a lot of Vietnamese IT & Solution Providers are now accepting of prospective technologies like blockchain, AI, and machine learning… Vietnam is the perfect location for businesses looking for technologically cutting-edge yet cost-effective solutions.
03. Presence Of Giant Tech Companies
Several multinational companies and tech giants have already set up a strong presence in Vietnam by outsourcing software product development, application development, and other IT support services. Intel, Microsoft, LG, and Samsung are among these companies.
Moreover, IBM, Sony, Cisco, Bayer, and other companies are expanding and outsourcing IT roles to Vietnam. These names alone are sufficient evidence of Vietnam's capacity to manage significant offshore or outsourced software development projects.
04. English Capability
Language can be a massive challenge in IT outsourcing, especially for Asian countries. But in recent years, the language barrier has been steadily removed in Vietnam.
Almost all high school graduates learn a second language, mostly English, in addition to their native language. This also means that the outsourcing team, whether it's a project manager, sales team, or software developers, will have no difficulty communicating in English.
Have a Project Idea in Mind?
Get in touch with Savvycom's experts for a free consultation. We'll help you decide on next steps, explain how the development process is organized, and provide you with a free project estimate.
3. Top Mobile Banking Application Development Companies In Vietnam
01. Savvycom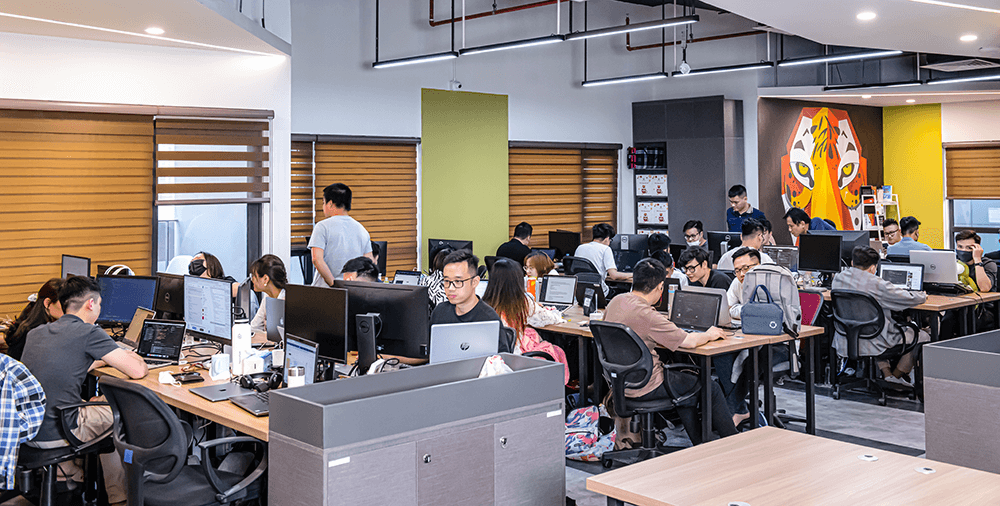 Founded in 2009, Savvycom is now one of the top Vietnam-based companies, having received over 20 awards. The business was listed as one of the leading web development firms in nominations for Best Web Development Firm, Best Mobile Development Firm, and Best Custom Software Development Firm in the World, Asia, and Vietnam.
Savvycom is proud to provide excellent Mobile Banking Apps Development Services by employing only the top 1% of specialists in the country's labor market. Our experts collaborate closely with clients to identify problems or issues and develop effective communication strategies and the best way to address these issues.
With offices in Vietnam, the United States, and Australia, the company has developed and consulted on cutting-edge products for over 200 clients worldwide. Fintech is one of the company's main areas of expertise, with numerous projects completed.
Savvycom's industry expertise includes Medical & Healthcare, Media, On-demand Delivery, Fintech, eCommerce, Travel, Entertainment, and Custom Enterprise Software Development.
| Savvycom | Details |
| --- | --- |
| Services | Custom Website Development, Web Application Development, Website Development, Dedicated Development Team, IT Staff Augmentation, Business Analysis, UI/UX Design, Software Testing & Quality Assurance, DevOps |
| Offices | Vietnam, The US, Australia |
| Founded | 2009 |
| Size | ~500 employees |
| Rates | $25 – $40 / hr |
| Tech stack | Swift, Kotlin, Ruby on Rails, Node.js, Go, HTML5, CSS3, Vue.js, AngularJS, React, MySQL, PostgreSQL, Redis, Flutter, React Native, GCP, AWS, Docker, Ansible, and more |
Learn More About Savvycom On:
02. SotaTek
SotaTek is part of Sota Holdings, a global SDaaS and IT consulting business with seven operations in Vietnam, the US, Australia, and Japan. SotaTek provides modern web apps and cloud-based solutions for numerous industries, including blockchain apps, cryptocurrency exchanges, smart contracts, and IDO, enabling organizations to harness the newest technology to obtain competitive advantages and become industry leaders.
With 500+ talent, SotaTek's IT consultants and developers have extensive expertise to deliver full-cycle IT services to 20+ nations worldwide, with 350+ projects in various industries such as Finance, Health Care, Retail, Real Estate, Education, Media & Entertainment.
Learn More About Sotatek On:
03. CMC Global
CMC Global is a subsidiary of CMC Corporation that aims to bring Vietnamese ICT products, solutions, and services to the international market. CMC Global, founded in March 2017 as a strategic move by the Corporation to enter the global market, is one of Vietnam's leading providers of comprehensive IT Solutions & Services, from Traditional to Digital Transformation and Consultancy, to organizations worldwide.
Bao Viet Insurance, Samsung SDS, KPMG, CGV, PepsiCo, and Jotun are among the company's key clients.
Learn More About CMC Global On:
04. Smart OSC
SmartOSC, an award-winning eCommerce agency, consults and develops B2B & B2C, multichannel, and mobile commerce solutions. To provide local services, the agency opens 8 offices in 6 countries: the US, Australia, Singapore, Japan, Thailand, and Vietnam. SmartOSC has optimized the digital performance of over 500 firms worldwide using precise local data and a robust staff of 600+ technology specialists.
The company provides services for ASUS, COURTS, LOTTE, RICOH, SONY, LG, ISUZU, OSIM, and others worldwide.
Learn More About Smart OSC On:
05. NTQ Solution
NTQ Solution focuses on providing software consulting and development services. The company was established in 2011 by a group of IT professionals who had a strong enthusiasm for technology. Since then, NTQ Solution has been delivering cutting-edge engineering solutions to customers all around the world, assisting them in resolving their problems. The employees at NTQ take great pleasure in the quality of their work and are always looking for new methods to increase both their knowledge and their capabilities.
Learn More About NTQ Solution On:
06. KMS Solution
KMS Solutions, a technology consulting company that is part of the KMS group, enables digital enterprises by combining software engineering excellence, digital capabilities, specialized accelerators, and solutions that are tailored to the specific needs of the enterprise with strategic software partners.
KMS Solutions has collaborated with ISVs, banks, financial services, insurance institutions, fintech, and healthcare organizations from all around the Asia Pacific.
Learn More About KMS Solution Solution On:
07. Saigon Technology
Saigon Technology Solutions is a reputable software firm in Vietnam with 40 in-house web and mobile application development software experts. The company offers offshore software outsourcing, web development, mobile application development, and application development services to clients from all over the world.
In addition to Vietnam, our clientele includes well-known companies from Australia, Singapore, the United States, and France, including Standard Chartered Bank, Big C Supermarket, Novaland Group, Lucette, Sedna System, and Rainmaker Labs.
Learn More About Saigon Technology On:
08. Adamo Software
With a high level of client satisfaction, Adamo Software has completed over 60 projects for various clients from the United States, England, Australia, Europe, Singapore, Thailand, Hong Kong, the United Arab Emirates, and so on.
The company is one of the fastest-growing software companies and employs more than 150 highly qualified software engineers. In recent years, both our size and scope have doubled. Thanks to its core competencies and clients' trust, Adamo Software has maintained a high growth rate throughout the pandemic.
Learn More About Adamo Software Solution On:
09. Rikkeisoft
Rikkeisoft is a multinational software outsourcing firm specializing in modern application development for various sectors. To turn ideas into high-quality products using high-quality knowledge, the company offers full-packaged outsourcing services and full-cycle software development.
By utilizing a devoted workforce of 1200+ remote software developers in addition to in-house professionals, Rikkeisoft seeks to provide high-quality products and services.
Learn More About Rikkeisoft On:
10. Agile Tech Vietnam
AgileTech Vietnam provides superior Website/Mobile Apps, Blockchain Services, and AI-Big Data Services. With a strong team and lean approach, the company has produced several products and become the technical partner for millions of US dollars-invested startups. AgileTech has designed e-commerce, travel, healthcare, real estate, Uber for X, VR, and AR websites and apps.
Blockchain services: Ethereum, Hyperledger Fabric, Hyperledger Sawtooth, and Tendamint projects are done.
AI/big data: Chatbox, recommendations system, data center, Customer Lifetime Value Cycle, Revenue Assurance System, Image Processing, and so on.
Learn More About Agile Tech On:
Savvycom – Your Trusted Tech Partner
From Tech Consulting, End-to-End Product Development to IT Outsourcing Services! Since 2009, Savvycom has been harnessing the power of Digital Technologies that support business' growth across the variety of industries. We can help you to build high-quality software solutions and products as well as deliver a wide range of related professional services.
Savvycom is right where you need. Contact us now for further consultation:
There are officially five main types of mobile banking apps.
Near Field Communication (NFC):  This is a fairly new technology that lets banks make payments through a user's smartphone without having to touch the card.
Digital wallets: Store all the information from a user's bank cards, so they can be used instead of the plastic ones. They are often built into NFC solutions.
Quick Reply (QR):  With a mobile QR code scanner, you can check out items at stores and pay bills based on the list of items you've made.
Internet payments: Most banks have mobile apps that let you pay online through well-known payment systems like PayPal or Stripe.
Mobile transaction management: This kind of virtual bank app gives users full control over all transactions made with their bank cards. 
Most modern mobile banking solutions have features from more than one of the above applications.
In summary, there are 8 main steps to build a banking app:
Conduct a research
Choose the most suitable team to build (In-house/Outsource)
Build a prototype
Provide the security
Design the UI/UX
Choose a tech stack
Develop the app
Release and maintain
The costs of making a banking app depend on two main things: how long it takes to build the software and how much developers charge per hour.
| Banking App Type | Estimated Cost | Time Frame |
| --- | --- | --- |
| A simple app with just a few features | $30,000- $70,000 | 3 to 6 months |
| A medium-level app with a long list of features | $70,000-$150,000 | 6 to 9 months |
| A very complicated app with a long list of features | $150,000-$300,000 | 9+ months |