In-app Purchase – What you need to know
In-app purchase is no longer an uncommon term in mobile development nowadays. Most of the gaming and mobile apps available on the Google Play Store and the App Store are free to download, and there is a high number of those that include the in-app purchase. Simply put, in-app purchases are contents or features that are purchased inside the app, such as buying an eBook, unlocking additional features in games, etc.
While the in-app purchase is made inside the app, the app store still takes control of the purchase and billing process. On some devices, you can turn in-app purchase off in order to avoid unwanted purchasing, which is very useful for parents with kids.

The ultimate goal of in-app purchase is to make the purchasing process easier. Apart from that, what other advantages that in-app purchase has? Does it have any drawbacks? What are the different types of in-app purchase? Savvycom would like to bring you an insight look over this increasingly popular model for
mobile app development
.
In-app purchase: Pros and Cons
Benefits
The biggest advantage of in-app purchase is that users can have many options when downloading wanted features. This will add up value to users experience in whatever way that best suits the users preference. Occasionally, you can come across in-app purchase in gaming apps, in which users are likely to purchase instant boost or specific gaming items that can clear your way to the next level. In addition to that, spending money on music or magazine subscription apps can give users access to the content without having to search for it yourself.
For developers, the in-app purchase allows them to decide what features are required to be paid for, and for how much. In some cases, in-app purchase even offers mobile app development companies to put on advertisements, which helps promote other apps and fascinates the users in such contents.
Drawbacks
Although in-app purchase proves to be useful in improving user experience and allowing developers to take control of the delivered content, it is not always preferable. According to a study by AppsFlyer of over 100 million device owners, only 5.2% of them spend money on in-app purchases. This means, a large number of users still lean towards free apps without in-app purchase or advertising. Still, there are a small proportion of users who are willing to pay for what worth it but only in one single payment for, in their understanding, a "full" version of an app.
Earning money through mobile apps isn't an easy task for app developers, as it is always stated clearly from the beginning that a given app contains in-app purchase. This often raises caution from the users over the app, making them wary overpaying for such transactions. Moreover, there is a risk of security for every app developer. There was a case when a Russian hacker hacked into the system and made in-app purchases on iDevice free to download. Such affairs would cause the app development companies a great deal of money to resort the crack.
Different types of in-app purchase
In-app purchase can be broken down into three categories: unlockables, expendables and subscription.
Unlockables
Unlockables in-app model will unlock any contents or features that will last forever, which means once you buy it, you don't have to pay for it again. Some examples that can be named are content such as an eBook, a music album or a video, to features such as the ability to export notes, to print through a word processor or to add layers into your image.
Expendables
Expendables type of in-app purchase mainly applies in gaming apps, which mostly existed as a form of "in-game" currency such as game cash/coins or lucky potions. These "in-app" money can help gamers unlock rare features or extend playing time. However, you can still acquire game currency by playing the game or waiting for a refill, but the pace will be very slow and tiring. Because of this, some players will pay real money for game money rather than waiting for the gaming process.
Subscriptions
Subscriptions type refers to a model in which customers pay money periodically to gain access to a product or service. The subscription money will be deducted either automatic or regulated from your credit card. Normally, you can unsubscribe at any point, with or without a small cost for the penalty, which will sometimes discourage customers from leaving the subscription model.
Related post: Subscription Business Model: The Key to Sustainability
Examples of apps that contain in-app purchase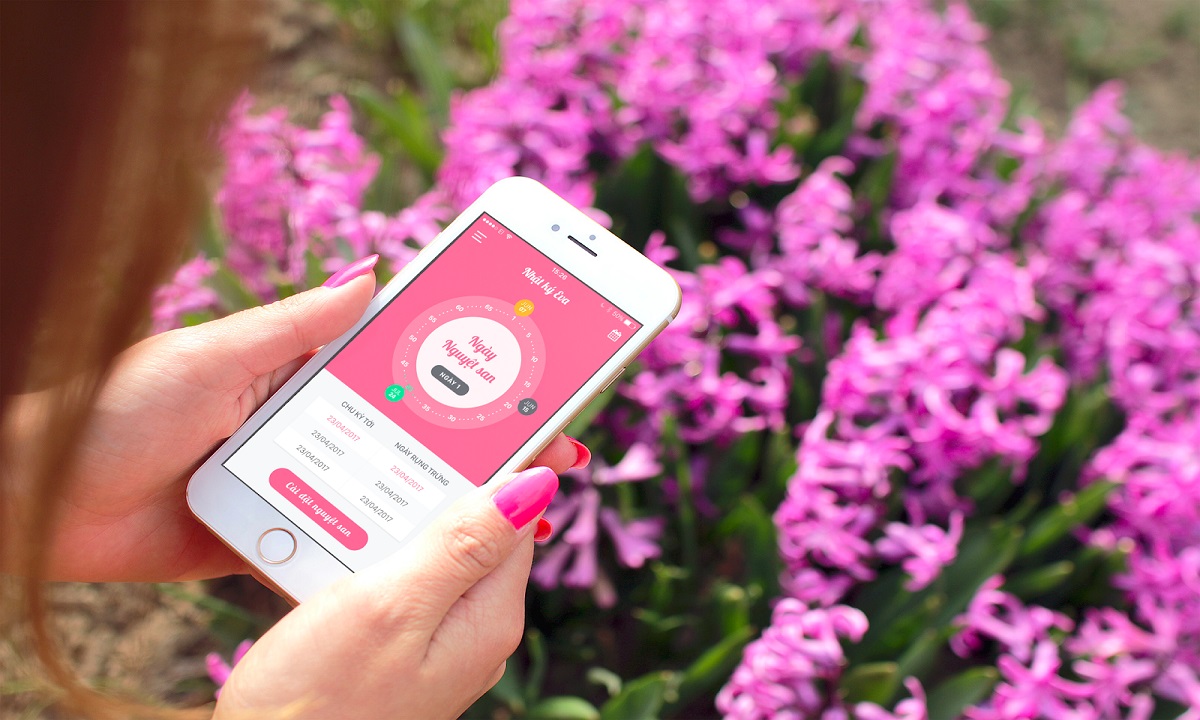 Developed by us, Eva Diary is a simple and free application that available on both iOS and Android platforms, designed to track a woman's period cycle and ovulation, so that they will no longer be concerned about period management and ensure good health. Apart from tracking and predicting your next menstrual cycles, Eva Diary offers other functions such as planning your pregnancy plan, recording data to support healthcare, or making daily notes.
Although this app is free to download, Savvycom proposes an option of upgrading your free trial version to the premium one with just a few dollars and get an extension of additional features. With Eva Diary Pro version, you will no longer be bothered by pop-up advertisements or the risk of losing personal health data. Savvycom would highly recommend upgrading your app because it offers the feature that analyzes your period cycle, informs you of any abnormal health issues. Additionally, as you now have your own user account, you can get the latest updated information and discounts on new features as soon as possible.
If you are interested and want to download this amazing app, here are the links on both iOS and Android platforms for your information:
App Store: Download for iOS.
Play Store: Download for Android.
Jesinsta Franklin Official App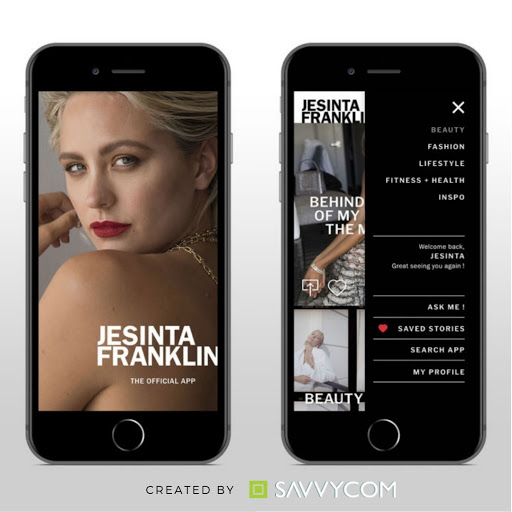 Jesinsta Franklin Official App, also developed by Savvycom, will help you keep up-to-date with fashion, food, health, beauty – everything you name it – with Jesinsta Franklin. With the app, you can explore all the latest and exciting news of many topics, browse through the one and only Jesinsta's stories and save and share them later on. You can even ask her questions and get replies sent to you directly through the application. However, with only a few dollars every month, you can gain access to all exclusive contents and behind the scenes stories that cannot be found elsewhere. So, why not update your free account to the premium one?
The future of in-app purchase for your business
Without a doubt, this kind of model is increasingly gaining attention and popularity. This appears especially in mobile games, where big and conventional development companies are paying more attention to publishing free to play apps, with in-app purchase. The competition is intense, with many developers develop not only eye-catching applications but also have good quality. How can you stay in this game and have a chance of becoming one of the pioneers? Here are some tips to enhance your business through apps via in-app purchase:
Use in-app messages to boost your in-app purchase: In-app messages prove to be very effective in cases such as retail and booking apps, where you can attract users through in-app pop-up notice about sales, discounts, or deals.
Let the free plan be just good enough: The free trial version should be good enough so that users get interested in the app and engaged to it to the point that users are willing to pay for additional features.
Use in-app behaviour to monitor in-app purchase: When you understand thoroughly the way your users interact in the app and their behaviour patterns, it'll give you the opportunity to direct in-app purchase the way that best triggers your users.
Book a free consultation now
Conclusion
Judging from a business perspective, selling your application for free would be a ridiculous move, and watching it being downloaded many times without any income may be absurd, but how can in-app purchase still be that popular? Remember that, most of the top grossing apps in the Play Store or the App Store are usually offered for free but support in-app purchases.
If you're still wary over this kind of model for your app, do not hesitate to contact Savvycom via:
Savvycom would love to give you a free consultation for your future e-commerce app development.