Banking App Development Cost: Everything You Should Know
Banking apps have become a part of people's daily routines. It disrupts traditional banking solutions and creates a more intriguing experience for us. Once-complicated tasks such as depositing funds or creating a bank account that would take days to be done now are easily completed within a few hours, or even minutes. Banking apps' capabilities now go way beyond that, and businesses are working to make them even more powerful.
Because of how complicated a banking app is, it isn't easy or cheap to build one. There are many things involved in the app development process that businesses have to be careful of, one of which is the banking app development cost. 
In this article, we will guide you through the crucial information regarding banking app development costs. By understanding the relevant aspects, you can identify the best approach for your banking app development. 
Banking App Market Overview
There is no denying that the banking app market is promising. 
Imagine about one-third of the population own a mobile phone, and each of them has 1 to 2 banking apps. It is easy to tell that the number of banking app users is huge. 
Below are more statistics about the banking app market that you may find useful:
The mobile banking app market size is $6,8bn in 2021. – Businessofapps
6 out of 10 smartphone users prefer utilizing a finance app to check their investments rather than a mobile site. – Google
According to an Insider Intelligence report, more than 97% of millennials utilize mobile banking applications today.
33% of respondents admit that mobile experience is the key reason why they stay with a current bank.
One of the top three most valuable features for more than a third of respondents (35%) was mobile check deposit (the ability to deposit a check through a mobile app). The next favored features are the ability to view statements and account balances (33%), transfer funds (31%), and pay bills (28%). – Forbes
What Affects The Baking App Development Cost?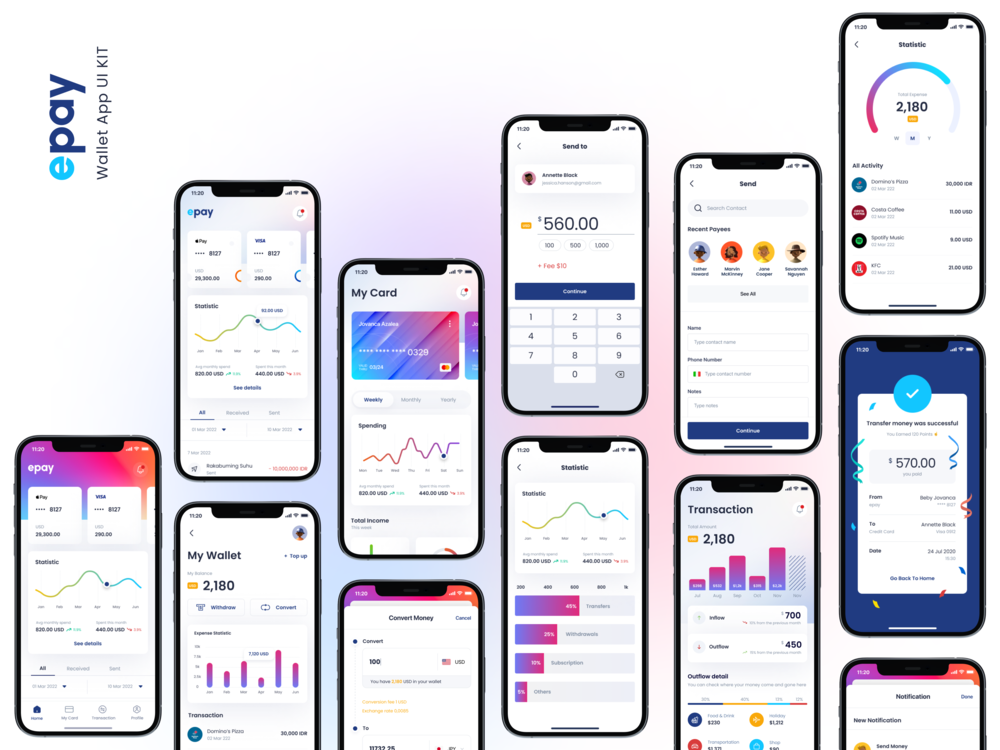 If you have researched mobile app development costs in general, you understand that the total prices are made up of several factors. This is also the case for the cost of building a banking app.
Knowing the influential factors will assist you in calculating your overall banking app budget and finding out how you may optimize your investment.
Now, let's discuss each factor in detail.
App platform
Although choosing between an iOS or Android platform has a small effect on the app's overall budget, it is suggested, to begin with, the latter due to its large user base. You can simply opt for having your banking app designed for a single platform initially and then transition to cross-platform app development once the app has gained a certain user base. 
Wireframe
A wireframe is the general architectural design or map of the banking app's layout. Tools like Figma or PhotoShop are used to create an app's wireframe. It must normally go through many testing procedures before being finalized as the one that provides a true vision of the product to be produced. A wireframe design typically costs between $8,000 and $10,000.
UI/UX design
In the mobile app design process, creating UI/UX design is the next stage after wireframing. 
Account information, money transfer data, customer care information, an active chatbot, and other basic information are the main features of mobile banking applications. It is simple to create a design that attempts to include all necessary information. But users would appreciate a minimalistic design that provides smoother navigation and keeps them engaged. 
App features
Besides design, an app's complexity is also made up of the number and advancement of integrated features. The more features your app has, the more expensive it is going to be. We always recommend clients build an MVP first for user testing. That way, they can make adjustments earlier in the development process. 
Team size
Hiring a professional app development team is the next step in your development project, and it will have an impact on the entire cost of banking app development. If in-house app development is not an option due to financial or resource restrictions, you may employ freelancers or outsource your app development project to a reputable business like Savvycom.
A full-service banking app development business may cost you a bit more initially but will provide a higher return in the long term owing to the quality of services they provide.
A standard team for creating an efficient banking application should include: 
1 Project Manager
2-3 Backend Developers
2-3 iOS/Android Developers
1-2 Business Analysts
1-2 Designers
1-2 Quality Analysts
Outsourcing team location
If you are outsourcing, whether freelancers or an app development company, their prices will be impacted by their resident country. For instance, US companies will charge you significantly more than those from areas like East Europe or Southeast Asia. 
For comparison, here are the average hourly rates for outsourcing in each region:
| | |
| --- | --- |
| Region | Average hourly rate |
| Asia | $20 – $30 |
| Eastern Europe | $30 – $40 |
| Africa | $20 – $40 |
| Latin America | $40 – $60 |
App maintenance
Although it comes last, app maintenance is one of the most critical variables influencing your app development costs. Given the importance of user data and actions in the mobile banking business, app maintenance becomes even more vital.
Aside from performing regular checks to minimize bugs, your program may occasionally require updating.
Features Of A Banking App
In this section, you will learn the key features any banking app must have, and the extra ones that can be added to improve the user's experience. 
Key banking app features
Registration
A banking app should have a straightforward registration and onboarding procedure. Users will be able to keep their existing accounts or open new ones through the app. To register, users must supply a bank account number (if they already have one) or their SSN, as well as personal information (name, date of birth). Then customers must read and agree with the terms and conditions and configure their app preferences.
Authorization
This is an extremely important feature for banking apps, due to security reasons. To enhance security, biometrics authentication methods like fingerprint, voice recognition, and face ID have been integrated into banking apps. 
Account information
Users should have access to their bank account information – account number, balance, card number, name, etc. It is quite common that information like account name, balance, and recent transactions is displayed on the homepage, providing convenience for users. Moreover, buttons for emergency cases like reporting app issues or blocking stolen cards should be where users can find them with only 1 tap. 
Payment & transfer
A mobile banking app's most basic feature is to make real-time payments. The standard payment feature includes fields to enter the beneficial's bank account information, pre-payment view, PIN or OTP requirement, and finally the confirmation for successful transfer. To improve the experience, many apps now have buttons such as "save photo" (for payment confirmation), save transfer form, share, etc. 
Transaction history
This can be the most visited section of any banking app. Transaction history lets them keep track of all the payments, hence making better financial plans for themselves. You should place a preview of the transaction history on the homepage, so users can catch the information they need.
Spending analytics
This used to be an additional feature, but the feature is becoming more popular. Insightful analysis helps people make better decisions, planning their future spending or saving more wisely. More advanced analytics features may even give out recommendations for users.
Push notifications
There are several types of messages that your app may send to users, such as changes in bank balance, new promotions, change of password requests, updated policy announcements, etc. Since it is a banking app, users will likely check out the notifications. With a good strategy, you can enhance the user experience by updating them with useful information customized for them. 
In-app chat/support
what should a user do when they run into an issue on your app? The most efficient way to support them in such cases is by integrating an in-app chat tool. You can configure for automatic FAQ, together with options for staff support. A "call hotline" button should also be considered. 
Security measures
In this article, the word "security" is repeated multiple times for its critical role in a banking app. People are managing their money with your app, so they would need top security solutions to be applied. Some advanced technologies that banking apps have utilized are multi-factor authentication systems, end-to-end encryption, fingerprint authentication, real-time alerts, AI to detect fraud instances, etc. Remember that if users don't feel that your app is safe, they would never use it.
Nice-to-have features
These additional features are not yet required elements for a banking app, but they are quickly becoming more popular, so do take note if you should also develop them for your own app.
QR code scanner: With the growth of digital banking solutions, QR codes are widely used to accelerate the payment process. Users simply open their banking app to scan the code, and it immediately has the beneficial information filled out. The only thing they need to do is to confirm the payment. 
Digital wallet integration: People prefer a streamlined payment process. In 2021, digital wallets accounted for nearly half (49%) of the global e-com transaction value. The integration means that they can effortlessly make payments with their phones. 
Booking third-party services: 
ATM & office location finder: This tool is designed to make it easier to locate nearby ATMs and bank branches. To enable it, mobile app developers for Android or iOS integrate Google Maps or Apple Maps, accordingly.
Cashless ATM withdrawal: More banks are rolling out card-free withdrawals. This can be accomplished in a variety of ways, such as having a QR code in the app to access accounts on an ATM or linking a card to a digital wallet that is read by an ATM.
Saving automation: This is a convenient feature that many people will appreciate. Users may set the time for automatic saving, thus eliminating the necessity of manually depositing into their saving account.
Have a Project Idea in Mind?
Get in touch with Savvycom's experts for a free consultation. We'll help you decide on next steps, explain how the development process is organized, and provide you with a free project estimate.
Stages Of Banking App Development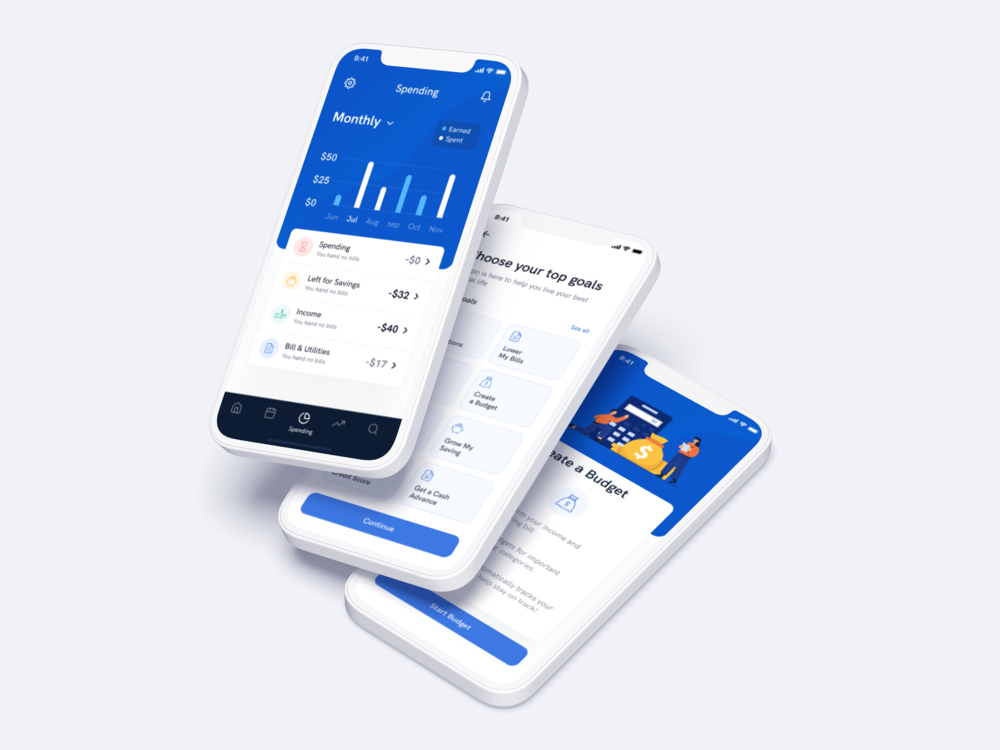 The process of banking app development is quite similar to the common approach with 5 stages. We will go into more detail to give you an idea of what happens in each stage. 
Stage 1: Research your market and user group
There are quite a number of banking apps in the market already, including the apps of traditional banks and digital-only companies. So, you have to execute thorough research to understand and find out the room for your own app.
Who will use your app? 
Who are the key players in the market?
What are the important features of successful banking apps in your market?
How can your app stand out and attract users?
The 4 above questions are what you should ask yourself first, and then find answers for them by researching. 
Another thing to accomplish at this point is to set a budget for app development depending on your company's financial resources. Creating a fantastic app with a lot of features is great, but keep your financial capabilities in mind at all times. Those who can strike a balance between these two qualities will be successful.
In case you hire an app development team, the next steps will mostly be their responsibility, while you input information and review the deliveries. 
Stage 2: Define app features
The second stage in the creation of a mobile banking app is to finalize the features that will be added to the app throughout the development period. This step also includes selecting the correct technology for your app, which will make it scalable and resilient, allowing you to stay ahead of the competition. A current tech stack and a long number of features might help you boost your ROI.
To test your app concept, though, you should first create a minimal viable product (MVP). It will just include the essential functionalities for people to engage with and provide comments on. MVP aids in swiftly gathering feedback and adjusting the app to achieve the best end result.
Stage 3: UI/UX Design
Previous banking apps only needed to have key features and operate smoothly to satisfy users, but that is not the story anymore. Today, an app with a bad design have almost no chance to survive in the market. So ensure your UI design is pleasant to the eye, and your user flow is efficient, thus people can easily navigate and interact with it.
Moreover, the overall design has to resonate with your brand's essence. Good UI/UX design will increase the app's overall engagement and retain existing users while attracting new users effectively.
Stage 4: App development & testing
Once the design is completed, your development team will begin building the app. They employ a robust technology stack to ensure that your app performs smoothly and consistently. Some popular programming languages for app development include JavaScript, Kotlin, C++, C#, Python, PHP, Swift, and Objective C.
At this point, the team also takes all precautionary measures to provide a hack-proof mobile banking application.
Testing (or quality assurance) is the only way to guarantee your app is secured and performs perform effectively. Tests are done consistently throughout the entire development stage. 
Your banking app will likely go through some (or all) of the following tests:
Documentation Testing
Functional testing
Usability testing
UI (User Interface) testing
Compatibility (Configuration) testing
Performance testing
Security testing
Recovery testing
Stage 5: Launch and maintenance
 For the final stage, your app development team will support launching your app on Apple Store and Google Play Store. You need to prepare and run an effective marketing strategy to give the app's launching a boost.
App maintenance is also a critical step to secure your app's performance. Just like quality assurance, it requires a supervisor and checking to identify errors early. In case your app has issues, you may need to pay extra to get it fixed. 
Last but not least, be aware that you will have costs for app upgrades to match the app store's requirements or retain users in the future.
Final Thoughts
Banking app development cost varies significantly, it is challenging to even state an average cost. Factors like your app's complexity, platforms, and outsourcing team's location will decide the total development cost. That is why you need to be aware of your own requirements for the app so that you can better control the budget and find a trusted tech partner to make your idea come true.
Because the banking app involves lots of personal data, only entrust your app with professionals. If you need consultation or a quotation for your project, don't hesitate to reach out to us!