How To Outsource Web Design: The Ultimate Step-by-Step Guide
Struggling to find top-tier designers? Feeling stuck with outdated web design technology and a shoe-string budget? You're not alone; it's a challenge many startups face. But guess what? There's an exciting solution that's not just a trend but also a game-changer!
Welcome to the world of web design outsourcing! It's like having a world-class design team at your fingertips, but without the overhead. And the best part? Location is a non-issue! You could be working from a cozy co-working space in Ontario, while your web design dreams are being brought to life by a dynamic team stationed in a bustling tech hub in Eastern Europe. Imagine that—a global collaboration delivering remarkable results!
Still skeptical about outsourcing? Let's dive into some statistics that paint a clear picture:
So, why not join the growing ranks of startups reaping the benefits of outsourced web design? It's your one-stop solution for high-quality design, cost-efficiency, and effective project management. It's time to think global and make your startup dreams come alive!
I. Benefits of Outsourcing Your Web Design Projects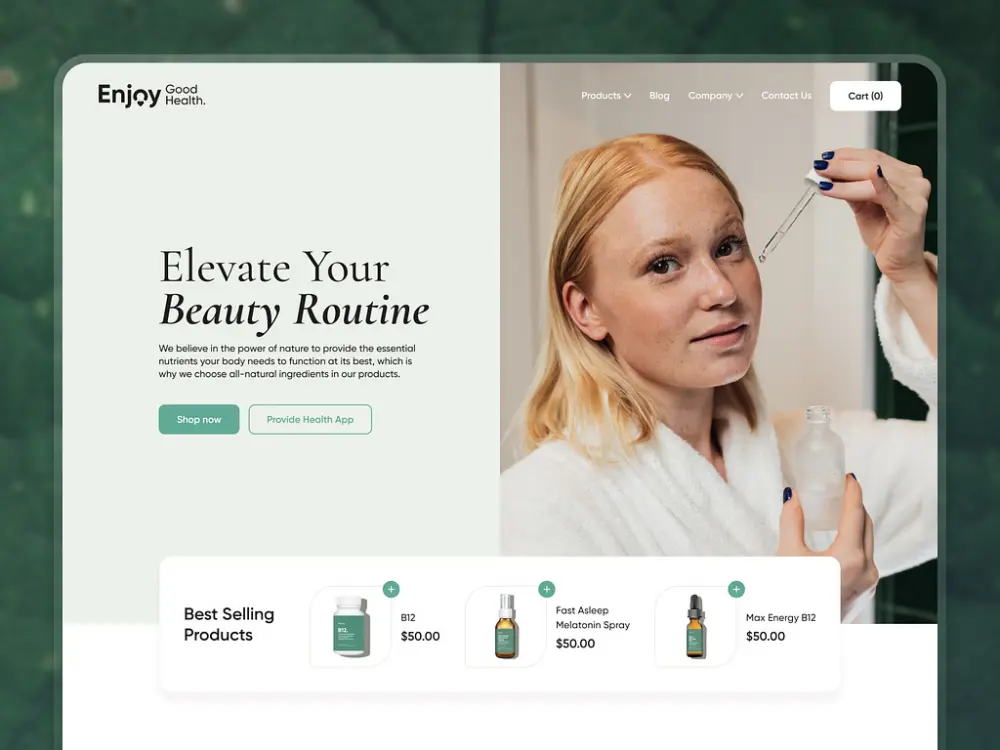 The strategic decision to outsource web design is underpinned by numerous advantages. As we break down these 12 benefits, you'll see that each facet presents a compelling case for why your business should consider this approach:
1. Streamlined Time Management
Swift Deployment: Sidestep the time-intensive process of building an in-house team. Start your projects without delay.
Immediate Expertise: Access seasoned designers without the long recruitment period. Harness their expertise right from day one.
2. Budget Efficiency
Cost Savings: Eliminate recruitment, training, and tool acquisition costs. Use those savings to reinvest in other business ventures.
Transparent Pricing: Often, you only pay for the service rendered, avoiding hidden costs. This ensures predictable and manageable expenses.
3. Enhanced Business Focus
Core Prioritization: Dedicate more resources and attention to primary business functions, leading to superior outcomes.
Growth Acceleration: Utilize saved time and money for expansion and client acquisition. Faster growth means greater market share.
4. Universal Opportunities
Boundless Selection: Choose from a vast pool of global talents irrespective of your location, ensuring the best fit for your needs.
Cultural Diversity: Harness diverse viewpoints for more innovative design solutions. Different perspectives often lead to unique and engaging designs.
5. Professional Connections
Access to Specialists: Engage with industry experts committed to delivering excellence. Their rich experience will immensely benefit your projects.
Reputable Partnerships: Collaborate with established agencies with proven track records. Reliable partners lead to consistent results.
6. Superior Quality Assurance
Exceptional Standards: Collaborate with teams where perfection is the norm. High standards often result in increased user satisfaction.
Credibility Matters: With design affecting user trust, benefit from meticulous quality control. A well-designed site often translates to better brand trust.
7. Tech-Savvy Solutions
Cutting-Edge Tools: Benefit from the latest technologies in web design. State-of-the-art tools can provide a competitive edge.
Future-Proofing: Ensure your website stays updated with emerging trends. Staying current means capturing a larger digital audience.
8. Reliable Customer Support
24/7 Assistance: Avail consistent support for any issues post-launch. Round-the-clock support ensures your site's optimal functionality.
Proactive Maintenance: Enjoy regular updates and fixes without request. Proactivity reduces the likelihood of major issues cropping up.
9. Versatility in Design Options
Fresh Perspectives: An external eye often brings in innovative design ideas. Fresh concepts can rejuvenate your brand's online presence.
Customized Solutions: Receive designs tailored specifically to your brand's ethos and audience. Custom solutions often resonate better with the target audience.
10. Reduced Risk
Safety First: Shared responsibilities ensure heightened security measures. A secure site fosters user trust and confidence.
Compliance Confidence: Rely on experts familiar with design standards and regulations. Compliance protects you from potential legal ramifications.
11. Continuous Updates
Stay in the Loop: Ensure your website remains in sync with the latest design norms. Keeping updated increases the site's relevancy and user engagement.
User-Centric Evolutions: Adapt based on user feedback and analytics for optimal engagement. Continuous refinement based on feedback ensures the site remains user-centric.
12. Feedback and Analysis
Deep Insights: Harness analytical data to understand user behavior. This data provides actionable insights to enhance user experience.
Refinement Roadmap: Use feedback to make iterative improvements for better user experience. Regular refinement ensures the site remains top-notch.
Outsourcing web design encapsulates a holistic approach to maximizing business growth, efficiency, and innovation. Dive into this transformative experience and reap the multitude of benefits it offers!
Have a Project Idea in Mind?
You are more than welcome to contact our Partnership Manager for a free consultation.
II. Outsourcing Website or Web App Design? Here's How to Do It Right!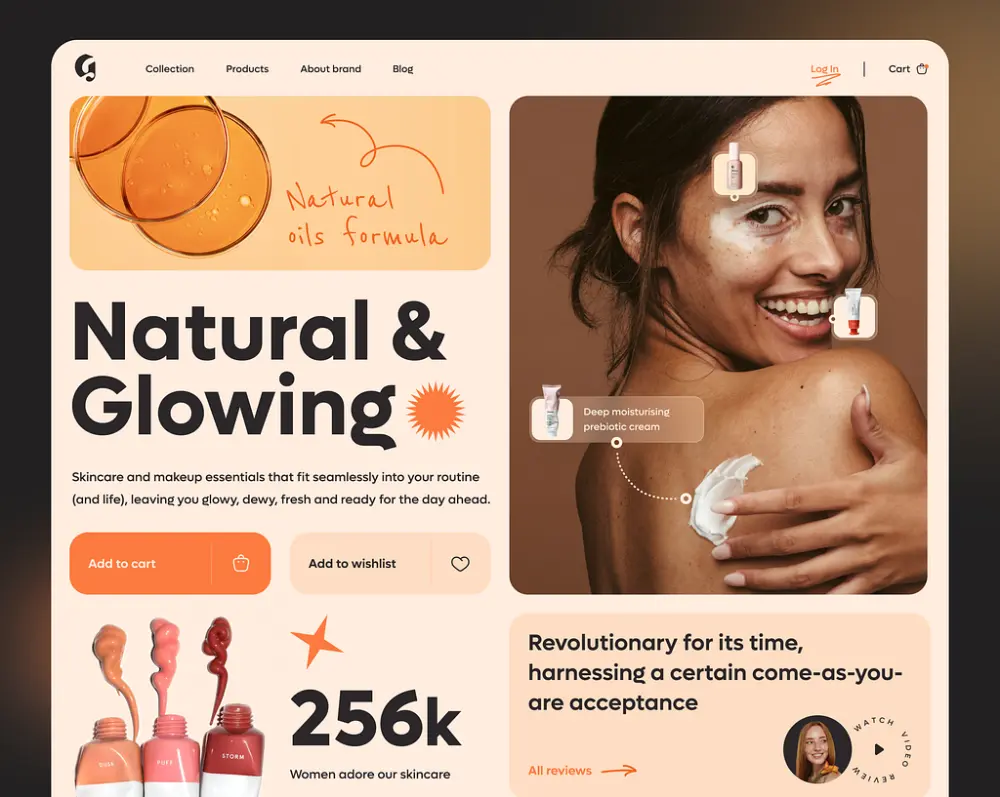 Venturing into the realm of outsourcing web design or web app development? You're not alone! As businesses scale and technology evolves, the demand for expert professionals has skyrocketed. However, how do you confidently navigate this sea of possibilities and zero in on the right choice?
Let's guide you on this exciting journey!
1. Why Should You Consider Outsourcing?
First, introspect. Understand your needs, your available resources, and the technical proficiency of your current team. If you identify gaps in expertise, manpower, or even budget, it might be the perfect time to consider an external touch. Outsourcing not only alleviates the pressure but can also bring fresh perspectives and a specialized skill set.
Key Questions to Ponder:
Where can you scout for potential outsourcing partners?
How do you choose the right one?
Dive in, and let's explore these together!
2. Where to Find Your Perfect Outsourcing Match?
Yes, outsourcing might seem like the golden ticket, but the real challenge is finding the right partner who understands your vision.
Google: Our trusty old friend, Google, has answers to almost everything. Type in the right keywords, like "top web design outsourcing firms," and voila! But remember, with great power comes great responsibility. Scrutinize the search results, delve into reviews, and create a curated list.

Listings: Platforms like Clutch bring together a plethora of businesses from all around the globe. Their stringent verification process can give you some peace of mind. But don't stop there! Dive into CrowdReviews, Sortlist, and VenturePact to broaden your horizon.

Social Media: The digital age has brought businesses closer to their customers. Explore the "Marketplaces" section on platforms like Facebook or Instagram, or tap into the knowledge pool on Quora and LinkedIn. Recommendations can sometimes lead you to undiscovered gems.

Referrals: The tried and tested word-of-mouth strategy never goes out of style. Engage with your professional network; their experiences can be invaluable. But a word of caution: always make decisions based on your unique needs. What's perfect for one might not suit another.
Outsourcing web design can be a boon for your business, bringing in fresh expertise and perspectives. Just remember, it's essential to do your due diligence, research extensively, and always align decisions with your specific requirements. Happy outsourcing! 🚀
III. How to Select the Right Outsourcing Agency for Web Design?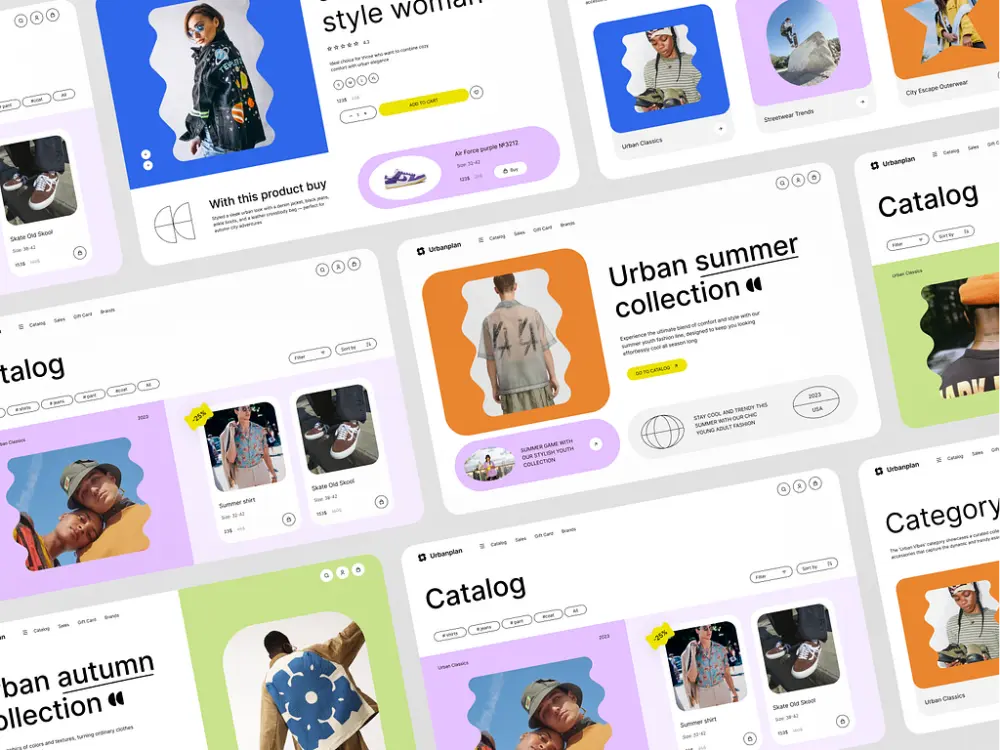 Navigating the complex terrain of selecting a software development partner can be daunting. With countless options to choose from, where does one start? Understanding your requirements is crucial before plunging into the selection process.
1. Evaluate Your Needs:
Website Type: Are you in the market for a brand-new website or a redesign?
Content Management: Do you require a content management system?
Multimedia Use: Is multimedia integration on your radar?
Image Preferences: Are you inclined towards custom images, stock photos, or reusable graphics?
Custom Features: From custom chats to unique plugins, do you need any special features?
eCommerce Platforms: Is there a plan to integrate an eCommerce platform?
Once you've got a clear perspective, follow this step-by-step guide to secure the ideal outsourcing partner:
2. Define and Communicate Your Expectations:
Work Scope: Be specific about tasks like the number of pages, designs, or words.
Payment Details: Share your preferred payment method upfront, whether through email or specialized software.
Level of Involvement: Discuss how involved you'd like to be in the project.
Revisions: Determine if you need periodic revisions and communicate the same.
Deliverables: In fixed-cost projects, specify the exact output and payment for said work.
Design Vision: Share visual examples to guide the designer's creativity.
Timeline: Be clear on delivery dates and possible flexibility.
Communication: Understand the frequency of updates and the point of contact from the designing team.
3. Assess Expertise and Validate Social Proof:
Portfolio Review: Examine their previous works to gauge compatibility with your requirements.
Behance & Dribbble: Utilize these platforms to view showcased works or verify a potential partner's credentials.
Case Studies: Dive deep into their methodology, understanding their design process and deliverables' quality.
Clutch: Use this platform to check company details like location, employee count, hourly rates, and reviews.
References: Authenticate the testimonials and references provided on their website and social media.
4. Engage in Interviews:
Shortlist: From the sea of options, shortlist 8-10 potential candidates after thorough research.
Conduct Interviews: Pose pertinent questions, gauge their approach to challenges, observe their professionalism, and clear any doubts.
Skill Test: Ask designers to draft a brief about your website or provide a coding snippet, giving insights into their expertise.
5. Reality Check Post-Interview
Location & Time Zone: Does it align with yours?
Experience: How long have they been in the outsourcing domain?
Project Duration: Understand their average project completion time.
Customization: Can they cater to unique project requirements?
Specialization: What's their niche or strong point?
Design Process: Understand their workflow for web and app design.
Pricing: Get clarity on their cost structure – hourly or fixed rates.
Quality Assurance: What measures do they have in place?
Commitment: Will they respect your deadlines and schedule?
The answers should resonate with your expectations before proceeding. With this roadmap, you're now equipped to make an informed decision and embark on a successful outsourcing journey. Best of luck! 🌟
IV. Understanding the Cost of Outsourcing Web Design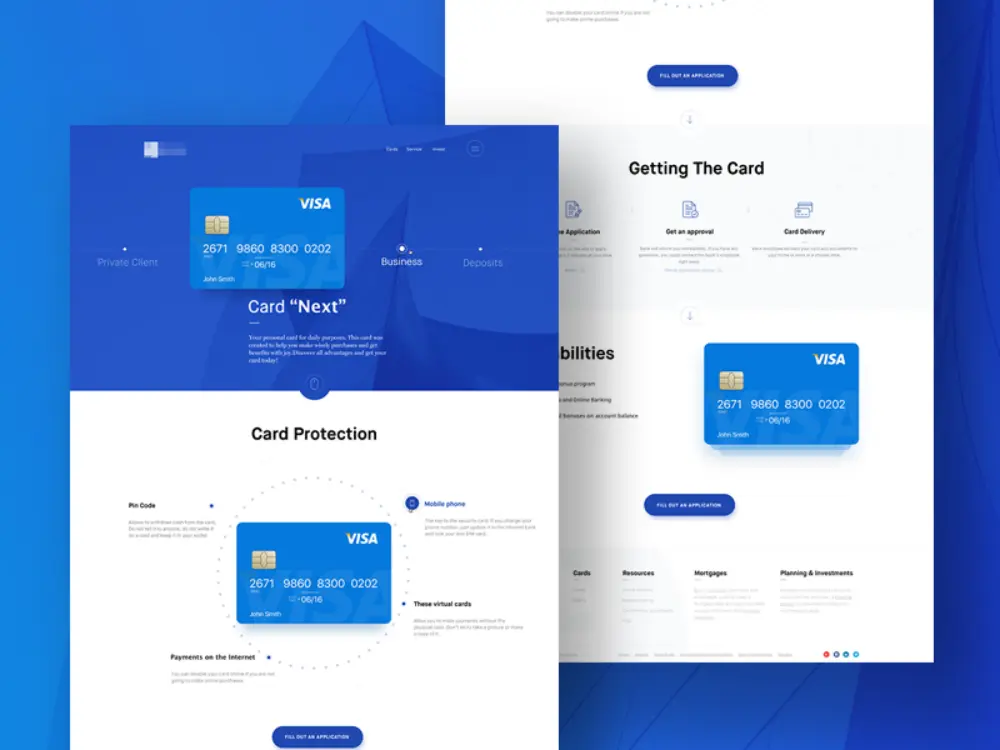 Web design outsourcing is a financial decision that hinges on various elements. While a website redesign may be more affordable than building from scratch, the final price is influenced by content quantity and page intricacy. Add to this, specialized functionalities like blogging, and costs can rise significantly.
But, what exactly determines the price tag of outsourcing web design? Let's break it down.
1. Website's Business Logic Complexity:
Definition: Business logic includes algorithms and regulations managing the exchange between the user interface and the database.
Illustration: Facebook, initially a simple social networking site, now boasts features like video chats, stories, and e-commerce. This expanded functionality increases the complexity and consequently, the cost.
Implication: An app with diverse functionalities and roles will have a higher design and maintenance cost. Hence, assess the entire business logic before proceeding.
2. Design Intricacy:
Rule of Thumb: A basic design equals a straightforward process and quicker turnaround, while a complicated design takes more time and effort.
Case in Point: Netflix, with its intricate design, would demand more design hours, resulting in a heftier bill.
Custom Design: Designs tailored to specific requirements can also elevate costs. For instance, a custom website might have multiple templates, responsive design, and various forms. Each addition will extend design, development, and testing hours, affecting the final cost.
3. Usage of Native Design Libraries:
Native Libraries: These use native code designed for specific OS or hardware architecture. Their integration requires expertise.
Example: Google Material Design aids in crafting user-centric experiences but needs specialized skills for integration.
4. Geographical Considerations:
Regional Influence: The location of your outsourced agency can greatly sway costs.
Factors to Mull Over: A lucrative IT market, robust educational infrastructure, communication skills, competitive prices, time zone compatibility, and cultural differences are key considerations.
Pricing Variation: A designer from Southeast Asia might bill around $25/hour, while a US specialist's rate could surge to $100/hour.
5. Expertise Level of the Designer:
Salary Dynamics: Designers' salaries oscillate based on their expertise level, from Skilled Junior Developers to Architect Developers.
Skillset Impact: A designer's specific skills can also influence their salary expectations.
In conclusion, when mapping out your budget for outsourcing web design, remember to factor in all these variables. It will ensure you strike a balance between cost-effectiveness and the quality of the finished product.
V. In Search of a Trustworthy Design Collaborator?
Are you scouring the market for a dependable outsourcing firm or freelancer for your web design requirements? In such a case, Savvycom should be at the top of your list. Now, you might wonder, why choose Savvycom for web design outsourcing?
There's a plethora of reasons to back this choice:
When you entrust your web design to Savvycom, rest assured that your vision is protected. We prioritize confidentiality and cement this by signing an NDA with you.

At Savvycom, we boast a pool of experts proficient in all nuances of web design, ensuring that your project is in adept hands.

Our track record speaks for itself. Numerous clients have benefitted from our top-tier services, and we take pride in delivering consistently high-quality work.
In essence, if you're eyeing a seamless and professional web design experience, Savvycom is your go-to destination.
Savvycom – Your Trusted Tech Partner
From Tech Consulting, End-to-End Product Development to IT Outsourcing Services! Since 2009, Savvycom has been harnessing the power of Digital Technologies that support business' growth across the variety of industries. We can help you to build high-quality software solutions and products as well as deliver a wide range of related professional services.
Savvycom is right where you need. Contact us now for further consultation: