Unleashing the Power of Technology: A Guide to Snagging the Perfect CTO for Your StartUp
In the bustling cosmos of start-ups, one figure can spark a revolution – the Chief Technology Officer, or the CTO. This wizard of the tech world possesses the power to either breathe life into a fledgling start-up, innovating from scratch, or give an existing tech solution an electrifying makeover. They are the ones who can steer your venture into the fast lane, deftly juggling deadlines, budgets, and team management.
Now, the million-dollar question – how does one capture this elusive creature for their tech start-up? You can explore various terrains. An in-house CTO, akin to a home-grown champion; a freelancer, the lone ranger, or an outsourcing company, the cavalry at your service. But remember, timing is of the essence. Knowing when to onboard a CTO can make the difference between shooting stars or fizzling out, so in this article we will give you some hints on when and why you would hire a CTO to help your business advance to the next level sooner than expected.
1. Elevating Your StartUp: A Close Look at the Role of a CTO
Hunting for a CTO to fuel your startup's rocket ship? It's essential to grasp the vast expanse of their responsibilities. Much like the varying landscapes of a planet, a CTO's role morphs based on your venture's dreams and demands. To truly appreciate the versatility of a CTO, let's dive into the four archetypes of these tech savants.
1.1 The Digital Vanguard
In the race for digital supremacy, a successful CTO is akin to a seasoned marathon runner, perpetually up-to-date with the pulsating tech trends, with a keen eye on the competitors' technological exploits. They harvest this wealth of insights to sow seeds of opportunities, paving the way for your startup to blossom in the fertile land of success.
1.2 The Business Catalyst
As the business catalyst, a CTO for hire becomes the north star of your startup, guiding it towards its strategic aims. This tech maestro juggles risk assessment, tech performance optimization, and aligns them with your grand vision. Steering the software development team, they foster a symphony of collaboration, striking the right chords to play the melody of accomplishment.
1.3 The Tech Innovator
The tech innovator is the bearer of the torch of change and progress, illuminating the path for the software development team towards the horizon of innovation. Advocating Agile methodologies and pushing for relentless refinement, they equip the team with cutting-edge tech tools to cut through the competition and ascend the summit of innovation.
1.4 The Tech Department's COO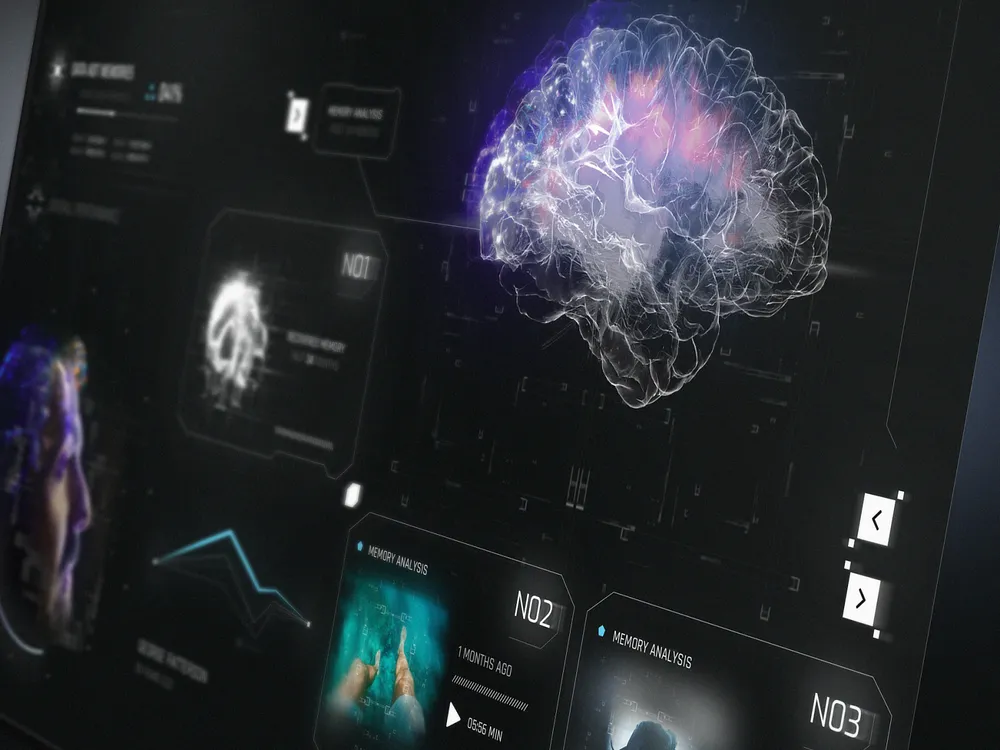 Imagining the CTO as the Chief Operating Officer of the IT department unveils another shade of their diverse capabilities. They navigate crucial areas like timely deliveries, smart IT purchases, and vendor management, ensuring a seamless synergy between internal and external stakeholders. By carving streamlined processes and championing effective communication, the COO directs every resource to sprint towards a common finish line, enhancing the department's overall output and turbocharging productivity.
Have a Project Idea in Mind?
You are more than welcome to contact our Partnership Manager for a free consultation.
2. Deciphering the Right Time to Appoint a CTO: A Strategic Guide
Determining the opportune moment to onboard a Chief Technology Officer (CTO) can feel like trying to read a celestial map in the swirling cosmos of business dynamics. This decision pivots on a myriad of factors, each significant in its own right. The common denominator among startups opting to hire a CTO is the need for a seasoned technical specialist who can steer the software development process. But when is the precise moment to bring this tech virtuoso into the fold of your startup?
Let's decode this complex equation:
The Absence of Technical Mastery: A shared language of technology is essential to synchronize your rhythm with your development team. If you lack this technical fluency, you may find yourself grappling with hurdles during the product development stage. Here, a CTO could serve as your tech interpreter, bridging the gap between you and your team.
The Aspiration for a Digital Transformation: Imagine your enterprise as a massive vessel sailing in the business sea. Outdated technology or practices can weigh it down, slowing your journey towards productivity. A tech overhaul may be the wind you need in your sails. Yet, undertaking such large-scale updates could prove daunting. A CTO can smooth this transition, keeping your company's compass pointed towards the latest trends. Their expertise ensures that you deliver the best possible experience to your end-users, be it team members or customers.
The Need for a Tech Shepherd | Leader: If your development team resembles a ship lacking a skilled helmsman, a CTO can step in to provide leadership and mentorship. With their treasure trove of software development experience, they can impart valuable knowledge to other specialists and guide your business through the tumultuous seas of technology.
The Drive to Propel Your Company Forward: Suppose you have a well-oiled product churning out stable revenue, yet you yearn to break new ground and amplify your business. In such a case, a CTO could be the catalyst to ignite your tech transformation. Whether it's accommodating a surge of users or revamping an aging app, the CTO can ensure a seamless transition, preventing any loss of data, involuntary logouts, or other potential issues. This tech maestro can navigate you through the rough waters of change, steering your startup towards new horizons of growth.
3. 08 Ideal Steps to Hiring a CTO for Your Startup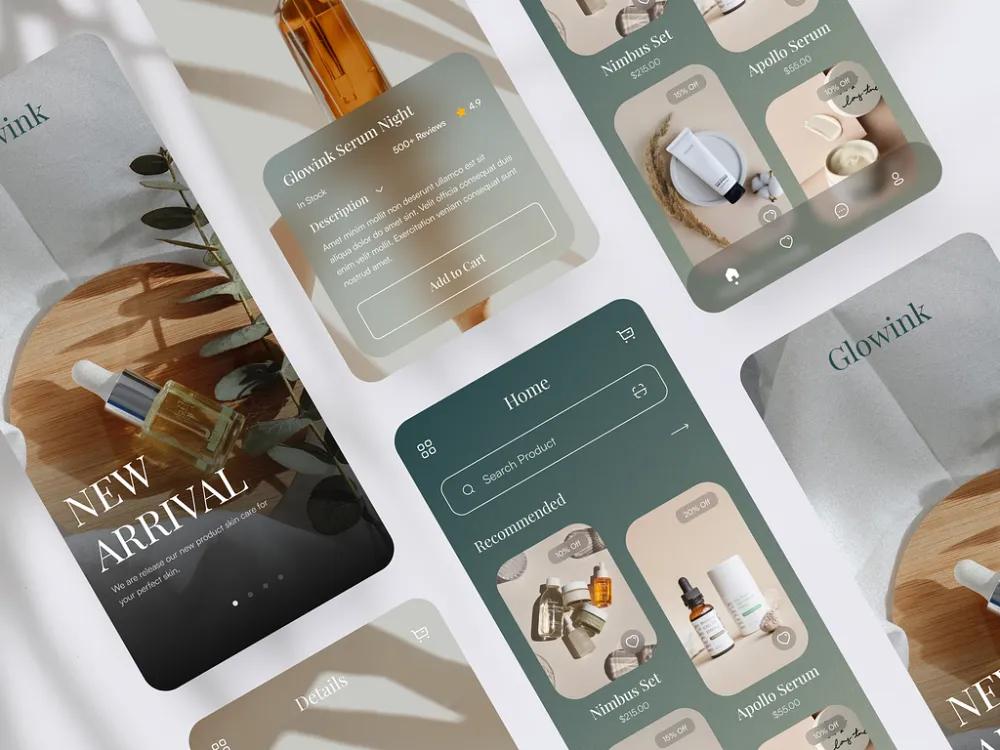 Selecting a CTO is a vital decision that shapes the technical direction and overall trajectory of your business. Thus, it requires careful planning, discernment, and a strategic approach. To help you navigate this crucial process more effectively, we've compiled a list of steps. These steps are designed to provide you with a comprehensive view of the selection process, from the inception of your hiring plans to the final appointment of your new Chief Technology Officer. Let's delve into these steps and explore how they can assist you in making the best, most informed decision for your company.
Step 1. Define your business goals and needs:
Begin by establishing why your business requires a CTO. Understand how the right candidate's expertise can boost your organization's growth and success. This involves determining key responsibilities for the role, considering your specific needs, and identifying potential contributions a CTO might make. These may include digital transformation, tech innovation, risk assessment and management, tech leadership and team management, and strategic partnership organization.
Step 2. Set clear CTO requirements & craft an accurate job description:
Now, crystallize the requirements for the CTO role, taking into account necessary technical skills, industry knowledge, leadership experience, and strategic vision. Develop a comprehensive job description that reflects these elements and your unique business needs.
Step 3. Begin your search for CTO candidates:
Utilize various resources such as LinkedIn, industry-specific job boards, executive search firms, and professional networks to discover potential candidates. Compile a shortlist of top candidates who demonstrate the necessary skills and cultural fit for your organization.
Step 4. Carry out the initial screening:
This involves interviewing candidates remotely to assess their qualifications, achievements, and alignment with your organization's culture and goals. This step helps to narrow down the candidate pool.
Step 5. Conduct a technical assessment:
It's essential to evaluate the candidates' technical abilities. Methods might include coding exercises, technical discussions, or reviewing past projects. If you're not technically savvy, consider hiring a consultant for this phase or seeking feedback from the candidates' previous employers.
Step 6. Assess cultural fit:
Check the candidate's compatibility with your company's values, work culture, and leadership style. Look at their communication skills, teamwork abilities, and their adaptability to your company's environment.
Step 7. Perform reference checks:
Contact the candidates' references to validate their professional background and work ethic. These conversations can provide valuable insights into their work habits, productivity, efficiency, and overall impact on previous organizations.
Step 8. Draft and sign the partnership contract:
After selecting the ideal candidate, agree on the employment terms. The agreement should clearly outline the CTO's responsibilities, reporting structure, compensation package, and other relevant details. This is crucial to establish clear expectations and ensure both parties are aligned before finalizing the contract.
4. How to Hire a CTO If You Don't Have Technical Background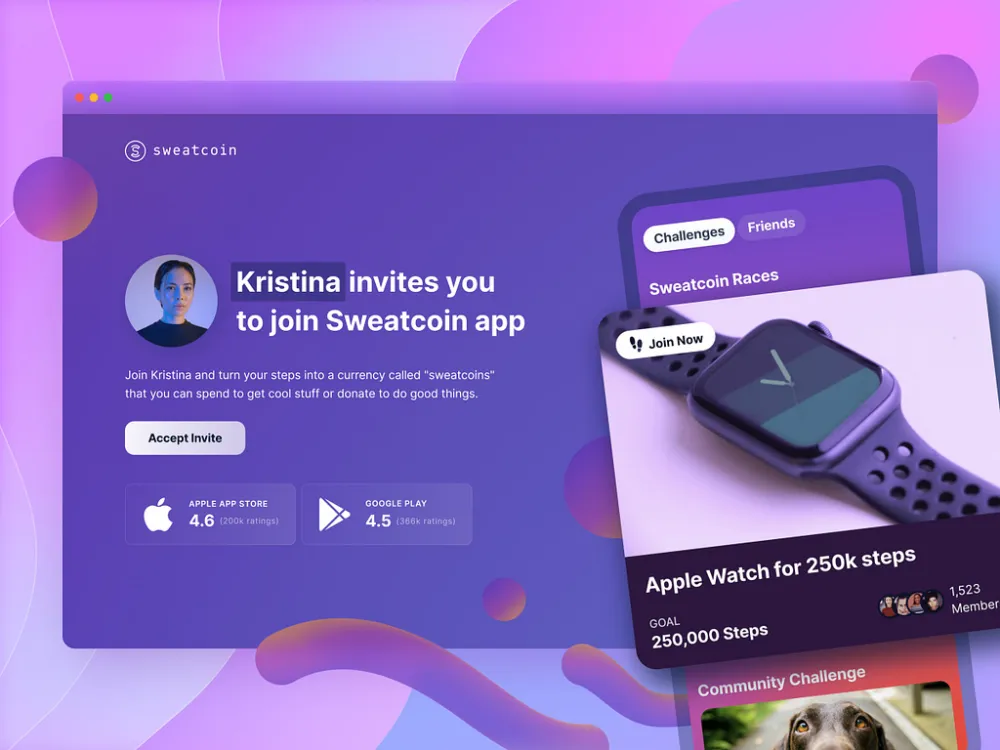 Embarking on the quest to hire a CTO when you lack technical expertise can be daunting. But fear not! I've curated a handful of dynamic tips to empower you to find that exceptional individual who will catapult your startup to great heights.
Embrace their work journey: Dive into the candidate's work history and accomplishments. This can offer illuminating insights into their previous successes and potential future victories at your company. You can touch base with their past employers to get firsthand reviews – an exciting opportunity to sneak a peek behind the curtain.
Harness the power of social media: Turn detective and explore their LinkedIn and Facebook profiles. These platforms are treasure troves of professional connections. An excellent CTO has a vibrant, extensive network pulsating with developers, managers, and other influencers in the tech world.
Pay attention to their communication skills: A brilliant CTO is a master communicator, bridging the gap between developers, management, clients, and more. They have the superpower to simplify complex concepts, set ambitious yet achievable goals, and coordinate deadlines with ease. Stellar communication skills are the lifeblood of team effectiveness, so be sure to prioritize them.
As you set sail on this adventure, remember, a CTO's role goes beyond mere leadership. They're also expected to oversee the development process and maintain top-notch product quality. This requires an arsenal of technical skills and knowledge. Here's where the plot thickens: how do you assess their technical prowess when it's Greek to you? You might find the solution in the realm of outsourcing or by hiring a tech consultant.
These external resources ensure the technical chops of your future CTO so you can rest easy knowing your technical operations are in adept hands. You're then free to focus on what you do best while your CTO steers the technical helm with confidence and authority. The journey may be challenging, but the destination will be immensely rewarding. So, gear up and embark on this thrilling expedition to hire your dream CTO!
Supercharge Your Tech Leadership with a Savvycom CTO Today!
Embrace the future with confidence by hiring a Savvycom CTO. Our experts provide specialized proficiency, efficient workflows, and comprehensive tech roadmaps tailored to your needs. Take the first step towards digital transformation. Contact us now!
5. CTO for Hire and Where to find them
Welcome to the adventurous world of hiring a CTO! Grab your explorer hat, put on your best detective glasses, and get ready to dive into the wondrous ocean of talent out there. The name of the game? Score the best tech wizard for your team without blowing your budget. Here's your treasure map!
In our magical realm of IT, there are three main beasts you can tame for your journey: the Freelancer, the In-house Specialist, and the Outsourcing Company Pro.
5.1. The Elusive Freelancer
Behold the common Freelancer, a species known for their independence and versatile skill set. But beware! The CTO role requires a commitment that these creatures may not be built for. They might leave you in the middle of the quest. Also, if you're not fluent in their tech jargon, assessing their skills can feel like cracking an alien code.
Perks of the Freelancer:
Plenty in number, so there's a higher chance of finding the right match.
Usually more wallet-friendly than other options.
You're off the hook for benefits like sick leaves, vacations, and taxes.
Drawbacks:
Not ideal for long-term projects.
No guarantee that they'll stick with you till the end.
Possible language barriers and time zone troubles.
Hard to know if they're exclusively focused on your project.
Where to find them? Try platforms like Upwork, Fiverr, and Freelancer.
5.2. The Loyal In-house CTO
The In-house CTO, on the other hand, is a faithful creature. Once you've lured them into your startup's lair, they can be a great asset, especially if your product has hit the market and is making some dough.
Perks of the In-house CTO:
Fully committed to your quest.
Can help you seal complicated deals.
Drawbacks:
Extra expenses like hardware, software, taxes, office rent.
The hunt for the perfect CTO can take time.
They demand a heftier paycheck than freelancers or outsourcing companies.
Where to find them? Seek them out on platforms like Indeed, Glassdoor, LinkedIn, and Dice.
5.3. The Outsourcing Company
Last, but certainly not least, are the experts from the mystical land of Outsourcing. Eastern Europe, in particular, is a hotspot for these tech geniuses, known for their affordable rates, large talent pool, and top-tier IT services.
Perks of Outsourcing:
Access to an army of technical experts.
They bring a wealth of business experiences.
Quick hiring process.
Drawbacks:
Might have security issues. An NDA is your protective spell here.
If you're in different time zones, scheduling meetings might require some wizardry.
Where to find them? Visit platforms like Clutch, GoodFirms, and IT Firms.
6. CTO for Hire: The Average Cost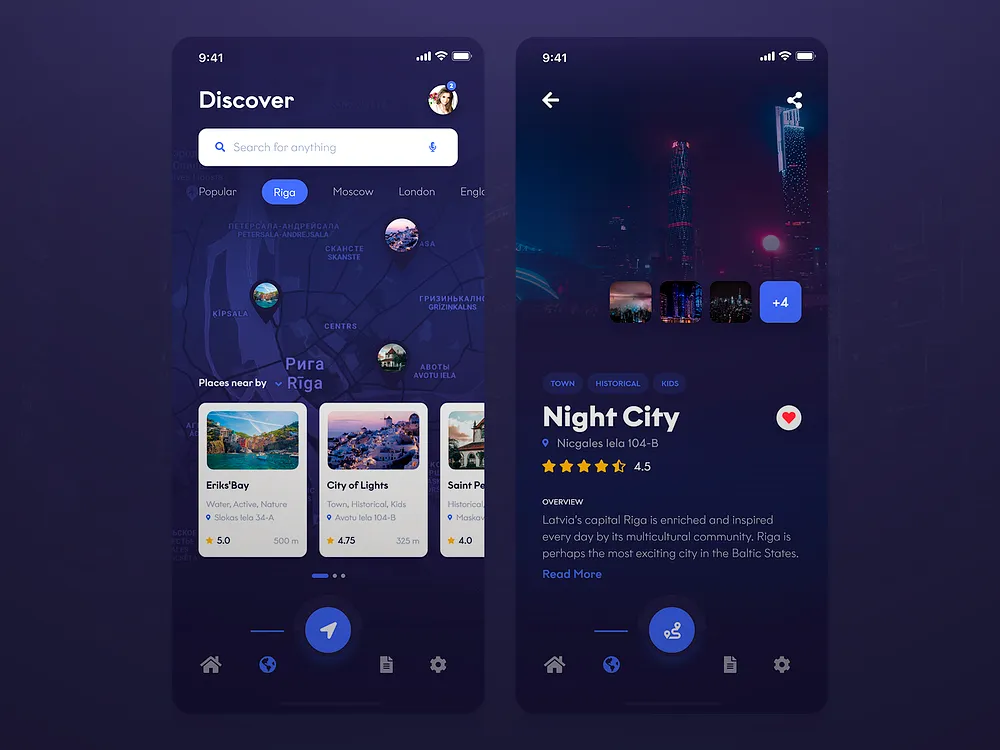 Hiring a Chief Technology Officer (CTO) can indeed be a financial puzzle, with several key pieces shaping the final image:
Location: Where the role will be based can significantly influence the price tag. Different countries, different cities – each has its unique cost of living and market rates.
Company Scale: The size and complexity of your organization play a pivotal role. The larger and more intricate your business, the more you might expect to pay for a CTO.
Business Domain: Your industry sector can also sway the balance. Some sectors have more substantial tech requirements than others, potentially pushing up the CTO cost.
Previous Experience: Like many jobs, a CTO with a proven track record might command a larger salary.
Qualification Level: The depth and breadth of a CTO's qualifications can nudge their rate upward.
On average, a CTO might charge an hourly rate ranging from $150 to a hefty $300 or more. But remember, these figures can vary widely based on the specific candidate and your unique circumstances.
To give you a clearer picture, we've pulled together a table displaying approximate annual CTO salaries across various regions. Using data from platforms like UpWork, Clutch, and Glassdoor, this table offers a snapshot of how CTO costs can differ internationally. So let's dive in and explore this fiscal landscape!
7. CTO as A Service from Savvycom
Savvycom is a top-tier outsourcing company, offering comprehensive software development services since 2011. We proudly cater to numerous high-demand market domains such as Logistics, Healthcare, FinTech, Media, Retail, Education, and more. Our broad spectrum of IT services aligns with businesses of all shapes and sizes. Now, it's time to capitalize on our exceptional CTO as a Service offering:
Specialized Expertise: Tap into the brilliance of our versatile CTO experts, specialized in your business domain, ready to tackle the unique challenges your industry presents.
Business-First Approach: Our team views each project from both a software development and client perspective, identifying potential values and drawbacks of your product.
Efficient Workflow: We structure your software development flow to amplify productivity and efficiency.
Smooth Integration: Our CTOs are adept at seamlessly adopting their new role into your internal processes, all while adhering to your budget.
Tech Roadmap: Our tech roadmaps comprehend your business goals and needs, take into account the obstacles and risks you face, and ensure maximum cost-efficiency, flexibility, and scalability. Plus, we keep pace with dynamic customer requirements.
Choose Savvycom and inject a fresh, energetic, and innovative perspective into your business. It's time to redefine what's possible!
Savvycom – Your Trusted Tech Partner
From Tech Consulting, End-to-End Product Development to IT Outsourcing Services! Since 2009, Savvycom has been harnessing the power of Digital Technologies that support business' growth across the variety of industries. We can help you to build high-quality software solutions and products as well as deliver a wide range of related professional services.
Savvycom is right where you need. Contact us now for further consultation: