Software Outsourcing Services: Your Guide To Success In 2021
Software outsourcing services involve working with a third-party team with specialist skills and expertise. Today, businesses worldwide work with software outsourcing companies to access expert software engineers boasting a range of tech skills.
Simply put, outsourcing software developers allows organizations to develop high-quality software products in a cost-efficient way. From innovative customization of pre-developed platforms to full-cycle custom solutions, software outsourcing companies like Savvycom are experienced development partners ready to deliver reliable and custom software solutions.
1. What is Software Outsourcing Services?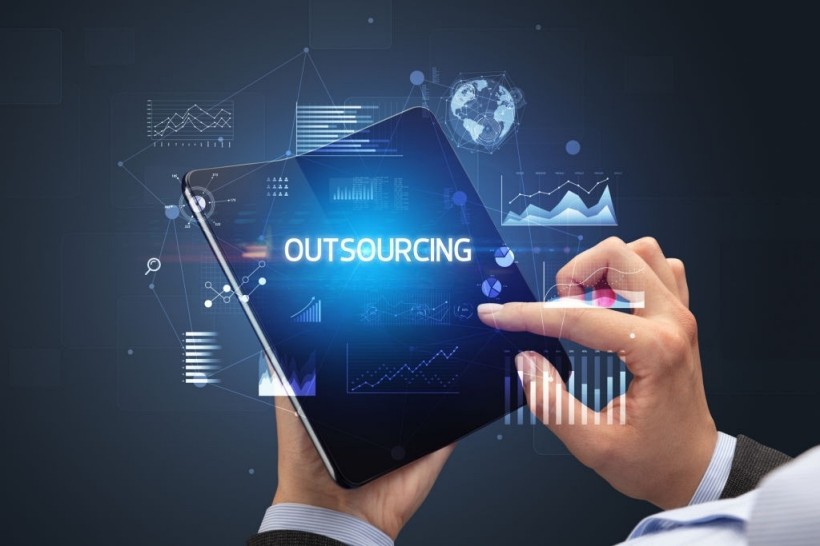 "Outsourcing is an agreement in which one company hires another company to be responsible for a planned or existing activity that is or could be done internally, and sometimes involves transferring employees and assets from one firm to another.
The term outsourcing, which came from the phrase outside resourcing, originated no later than 1981. The concept, which The Economist says has "made its presence felt since the time of the Second World War", often involves the contracting of a business process (e.g., payroll processing, claims processing), operational, and/or non-core functions, such as manufacturing, facility management, call center/call centre support).
The practice of handing over control of public services to private enterprises, even if on a short-term limited basis, may also be described as "outsourcing"." – Wikipedia
In short, the practice of a firm giving control of a specific business process or project to a third-party vendor who is considered qualified and capable of completing the required business duties is referred to as software outsourcing.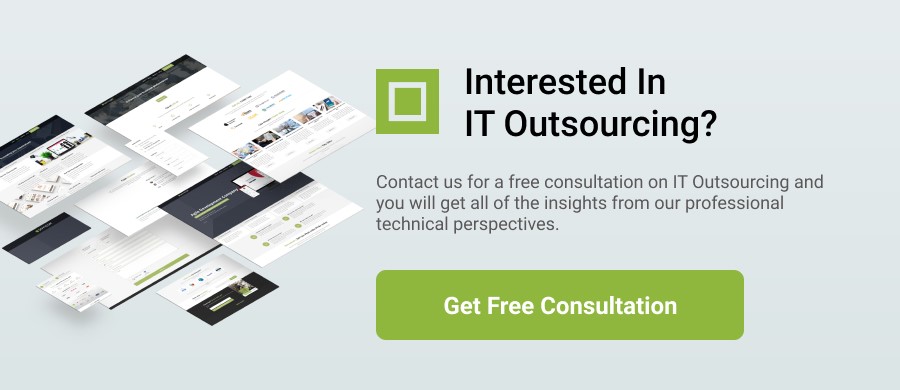 2. Type of Outsourcing Services
There are three main/common types of outsourcing services as below:
2.1. Offshore Software Outsourcing
Offshore software outsourcing is all about working with companies located in a completely different part of the world. Offshoring usually refers to working with teams in far-away countries with a benefit that cannot be beaten "The cost". The price for offshoring could sometimes go as low as $20 making it the perfect choice for saving a lot of development budget.
However, working with a team on the other side of the globe in a completely different time zone makes communication a lot more complicated. We all know that communication is vital for high-quality, cost and time-efficient software. Being a few hours apart simply complicates any type of communication.
Also, longer waiting times and miscommunication because of language barriers and cultural differences can quickly raise the costs again, including the stress you had to go through in the business process.
But ultimately, if the lowest hourly rate is your priority, offshore outsourcing is most likely your best option.
2.2. Nearshore Software Outsourcing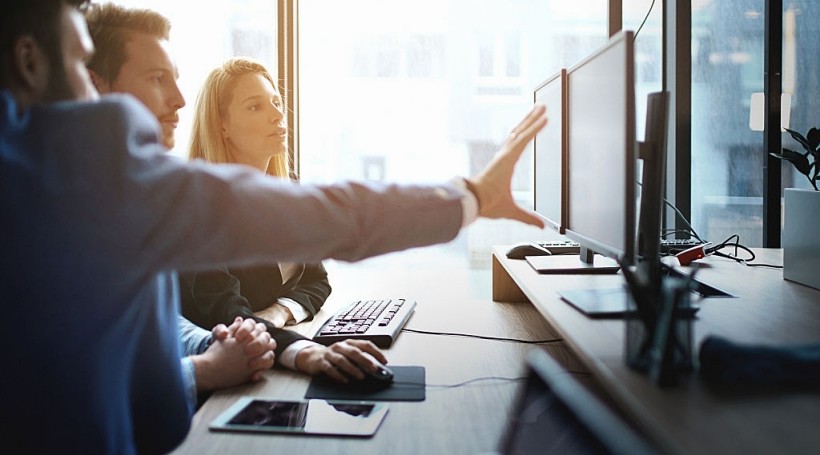 Delegating software development responsibilities to an extended team in a nearby country, usually in similar time zones, is referred to as nearshore outsourcing. Nearshore outsourcing is probably identical to offshore outsourcing expect that it matches your company with workers in similar time zones and geographic proximity.
Communication becomes considerably more manageable, and as a result, onsite visits can be made more quickly and frequently. Furthermore, as compared to onshore outsourcing, nearshore outsourcing still provides cost reductions and high-quality software outcomes.
Nearshore delivery in Vietnam is an excellent way of meeting your team's unique capacity, culture, competencies, skills, and quality criteria.
2.3. Onshore Software Outsourcing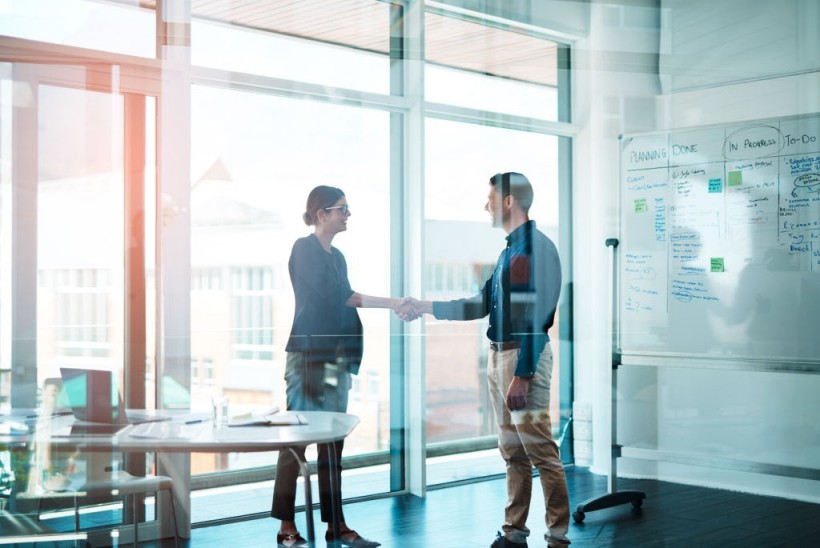 Onshore outsourcing is when you hire services to assist your company from within the same country. Onshore outsourcing is the closest to home because you are working with a company located in your home country. The advantage of onshore outsourcing is that you're working with a highly skilled software engineer in your own country.
Still, this option comes with a high price tag because when the price for software outsourcing in your country is already high, for example, USA, UK, etc. You wouldn't want to choose onshore outsourcing in the first place.
Additionally, onshore companies often don't have the right talent available right away simply because they can't afford to maintain any unoccupied workers. So when you hire an onshore company, you need to consider the time the company requires to hire and train the talent you need.
---
3. Most Effective Software Development Outsourcing Models
After deciding to outsource your software development, the following step is to figure out which model will best meet your needs. The way projects are approached and delivered is determined by outsourcing models.
The model that best suits your project will be determined by the project specifications and the goals you wish to achieve with your product. The three most effective software outsourcing models, on the other hand, are widely regarded as:
3.1. Staff Augmentation
IT Staff Augmentation is a service that allows you to add extra talent to your team as needed. This enables firms to quickly locate the perfect person for hard-to-fill or temporary positions, increasing project scalability and efficiency.
This method of software outsourcing is now used by enterprises worldwide to help them achieve their objectives faster and more cost-effectively. Any business or firm can avoid every speed bump when outsourcing, acquiring and retaining qualified software engineers thanks to IT staffing.
In short, IT Staff Augmentation provides you with the extra resources you need to complete your projects.
Dedicated Teams

Outsourcing companies assign competent engineers to each client, allowing them to concentrate on only one project at a time.

Saves Time

Working directly with in-house developers eliminates the need to advertise, interview, and onboard employees full-time.

Maintain Oversight & Control

Because feedback is easier to acquire, augmented teams make it easy for the client to keep track of a project's progress. Additionally the outsourced engineers also become part of the team, making it easy to keep track of work processes and reporting.

More Flexibility In-House

Companies with an augmented IT staff strategy have more control over the work provided to developers. The client chooses who will perform which jobs and on which projects.
---
3.2. Dedicated Team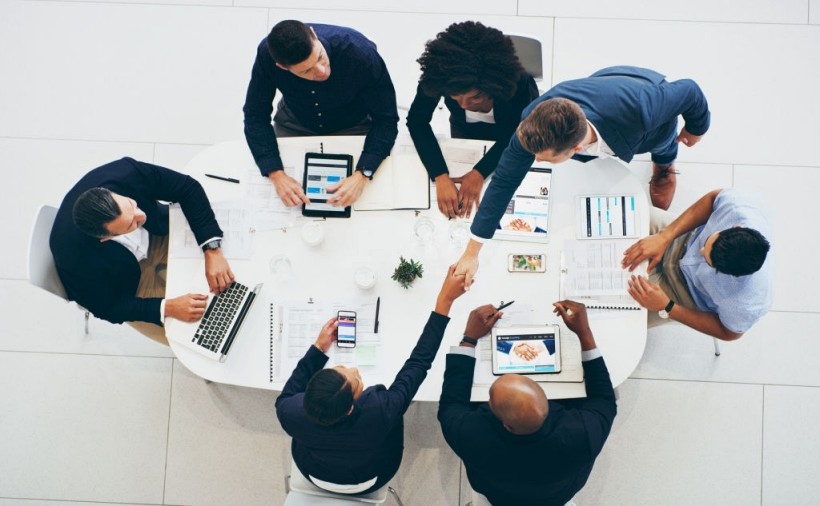 When you employ a dedicated team, you're hiring a self-managed group of software outsourcing team to handle your project. Because of that, a committed team requires a comprehensive structure capable of tackling the project according to your specifications and in response to your every comments.
To do so, these groups normally contain crucial people who will see the project through to completion. To give you an idea of a perfect outsourced team, we have listed all of the vital roles:
Frontend Engineers: Responsible for developing the "visible" part of the project, these professionals are the ones that code and test user interface elements and functionality.
Backend Engineers: These are the experts that take care of everything that happens backstage. In other words, they focus on developing the inner logic and the background components.
QA Engineers: These professionals are in charge of the quality of the entire development lifecycle. They don't just ensure that the product is as bug-free as possible but also that the processes used to build it have optimal quality and speed.
UX/UI Designers: They are responsible for ensuring that the user experience is intuitive, simple, and engaging.
DevOps Engineers: Professionals that work with the developers on the team to better coordinate development, operations, and testing efforts.
Business Analysts: They serve as bridges between the IT team and the clients, assisting both sides in evaluating processes, determining requirements, and offering suggestions and reports to the person in charge of the project.
Project Managers: The leaders of the development team, they initiate, plan, design, execute, and monitor the entire development process.

Adds Value Immediately
The outsourcing teams are promptly established and managed independently by the outsourcing provider to ensure that the project is implemented and executed to a high quality. The client has access to a highly trained and seasoned team of professionals who do not require additional training.

Streamlined Project & Team Management

Delivery teams increase capacity and reduce the burden on the client by taking responsibility for a project. According to Deloitte's Global Outsourcing Survey, 47% of companies outsource to solve capacity issues.

Remain In Control

While outsourcing vendors are responsible for the day-to-day running of a project, overall control and major decisions still remain with the client.

Instant Access To Top Tech Talent

Companies benefit from having access to worldwide developer talent around the clock. Savvycom has always been on standby to provide immediate access to the best developers in Vietnam.
---
---
3.3. Project-Based Model
In software development, the project-based method is the most conventional and widely used when you want a one-stop-solution. A client fully delegates software development to an outsourcing company from planning to release.
The customer in this case selects how often they want to hear from the team's Project Manager and agrees on the project needs, which are then set down in a detailed specification.
The PM that your IT provider assigns to you is in charge of the entire workflow. They are solely responsible for delivering the final product in accordance with the specifications and timetable you established.
Clear Timelines & Outcomes

Before the work begins, you and your software outsourcing partner agree on schedules and deliverables. That gives you a clear picture of what you'll get at the conclusion of the scope: screen-by-screen app design, features realized, and so on.

Minimal Time Commitment

Some approvals are required, but the Project Manager is primarily responsible for ensuring that the work is completed on schedule and at a reasonable standard.
You could concentrate on other important tasks while working with the PM and have him keep you up-to-date at anytime.

Responsibility Lies On Your Vendor
You're in charge of documenting project requirements and specifications (Which means you'll need to work with the vendor's BA team).
Your vendor, on the other hand, is responsible for execution and delivery.
---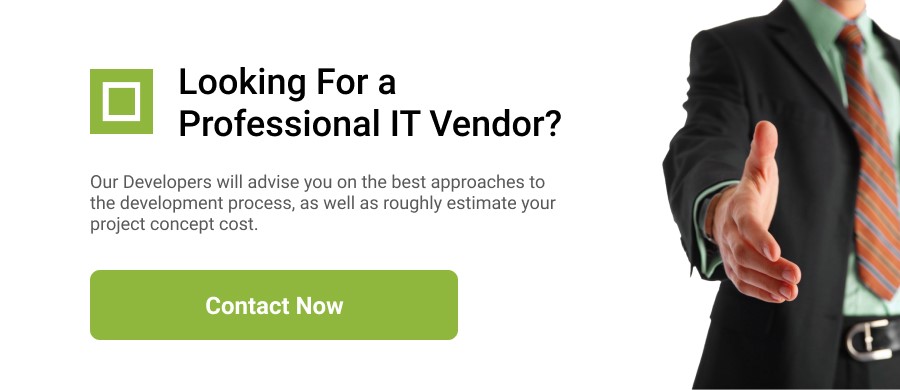 4. Outsourcing Software Development Pros and Cons
Gathering an in-house development team makes sense when you have money or can attract the right specialists. For almost everything else, outsourcing works just fine and most of the time even better than in-house team. Especially if you're on a tight budget or no company in your country fits your requirements. Still there are a few pros and cons of software development outsourcing that every business owners have to go through:
4.1. What are The Advantages of Outsourcing
Control Over Costs & Predictable Billing

The single most important justification for outsourcing is, of course, cost savings. Cutting capital and operational costs will certainly help the company greatly.

Attention To Core Competencies

There is no way one company can manage to cover all aspects of everything. Something is going to fall back, while another part will prosper. 

Access To Relevant Set Of Skills & Experience

Making a mistake in the development of new technology can be very costly. An experienced outsourcing service provider can assist you in making the best technological decisions for your company.


Flexibility
Making a mistake in the development of new technology can be very costly. An experienced outsourcing service provider can assist you in making the best technological decisions for your company.

Quality & Reliability
Software Outsourcing Vendors are solely accountable for the quality and performance of the products they create. They draft a contract that specifies both parties' deadlines, payments, and penalties, as well as intellectual property rights and other aspects of partner cooperation.

Saving Time
Working with an outsourcing partner allows you to delegate much of the recruitment process, freeing up time and energy for tech leaders to focus on higher-value initiatives.
---
4.2. What are The Disadvantages of Outsourcing

Communication Restrictions
It's crucial to consider time zones and linguistic differences when looking for an outsourcing developer company. These two factors have the potential to be one of the most significant roadblocks on your path to project completion.

Different Business Philosophy

As a client, you might feel like you're losing control of the situation and don't know where it's going if you're dealing with a radically different approach to management.


Risk Of Data Theft
Overall, Outsourcing can sometimes be risky. Third-party vendors can "borrow" or use your ideas, innovations, and data in any way they want. NDA is probably what you should inquire when signing a contact.

Company Morale
Some staff may view outsourcing as a threat to their role within the organization, which can lead to a decrease in productivity and reluctance to integrate an outsourced partner into the team.
---
5. Software Outsourcing Vietnam
---
Learn more from Visual Politik on Why Vietnam is the best place for outsourcing
The primary benefit of outsourcing to Vietnam is the country's youthful population. In Vietnam, approximately 70% of the population is under 35, and roughly 45 percent is between 15 and 35. This advantage in terms of age suggests that about half of the population is ready to work.
According to TopDev's report, Vietnam has about 400.000 IT Enginners and over 50.000 graduated IT Students from over 153 IT Institutions per year.
Vietnam ranks 29th in terms of Skillvalue Worldwide in Developer Skills Chart Of Skill Value Report in 2018.

Top 06 worldwide in Developer Skills Charts Of Topcoder Report in 2016.

Rank 23rd worldwide in Developer Skills Charts of Hackerrank's Report in 2016.
Soon, Vietnam will be the destination for many significant technology corporations in the world. For example, apple's supply chain Vice President Rory Sexton said Apple is ready to meet up and find opportunities for future cooperation with Vietnam ICT enterprises wishing to join Apple's supply chain.
Besides Samsung – one of the foreign capital corporations that help accelerate Vietnam's economy, the participation of Apple in the future probably will continue to strengthen Vietnam's wave of foreign investment in 2020. Notably, in 2020, Samsung said they would invest an additional $300 million in R&D in Hanoi and needs 4,000 more IT employees in the near future.
---
6. Successful Software Outsourcing Case Studies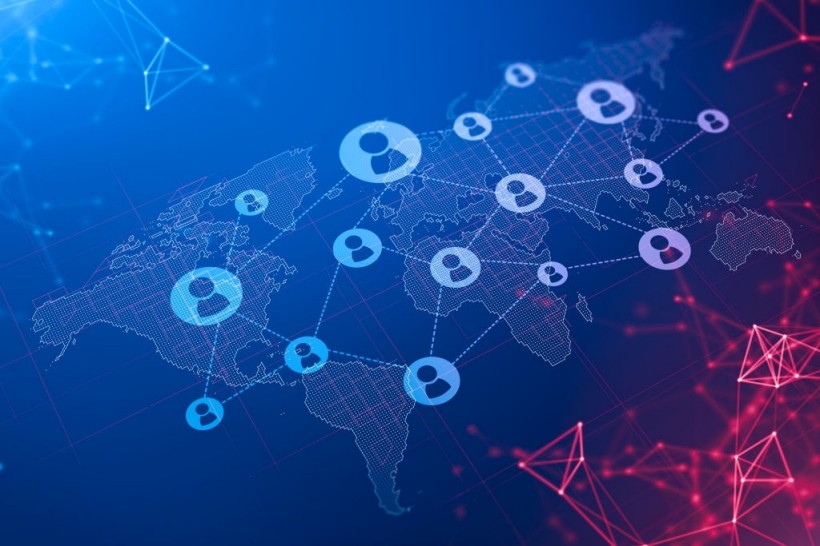 Companies and employees are shifting to remote work. As of March 2020, 16 million U.S. workers started working remotely. According to Gartner, nearly 74% CFOs plan to shift at least 5% of previously on-site employees to permanently remote positions after the quarantine.
Additionally, nearly 75% of companies currently outsource IT services, while 87% are planning to outsource at the same or an increased pace. Considering the tech talent shortage, outsourcing is becoming even more desirable, as it solves a number of problems ranging from cutting software development costs to the challenge of finding the needed specialists. 
To learn how companies grow their businesses and outrun competitors on the global market via cooperating with remote teams, we examined 04 IT outsourcing case studies:
Slack

Slack is one of the tools that owes its success to software outsourcing, as the company hired a Canadian design team MetaLab to help them develop the beta version into a successful product.

By outsourcing website or logo design, web and mobile applications, the company roughly raised a $250 million investment for a total valuation of $5 billion in July 2017. Their valuation in August 2018 showed that Slack at that time stands at $7.1 billion.

WhatsApp

With barely any starting capital roughly around $250,000. WhatsApp needed to keep operation costs down. To build and launch the product, the company turned to Eastern Europe in an attempt to source the required tech talent.

Github

Although GitHub has become an essential platform for developers to document, share, and edit private code, much of its backend was built by an outsourcer.

At a Ruby on Rails meetup in San Francisco, GitHub's current CIO, Scott Chacon, met GitHub CEO and co-founder Chris Wanstrath, who was impressed by Scott's impressive knowledge of Gits.

Because the GitHub team couldn't afford to hire Scott on a full-time basis, they hired him to write Gist, the platform's sharing feature, which is still in use today.

Skype

While video conferencing is now commonplace, Skype was a forerunner in the early 2000s when it came to video calling.

Without three Estonian developers, Jaan Tallinn, Ahti Heinla, and Priit Kasesalu, who developed the app's entire back-end, none of their success would have been possible.

While the programmers eventually became partners, their work as an outsourced team helped the product become a widely used tool for businesses all over the world.
---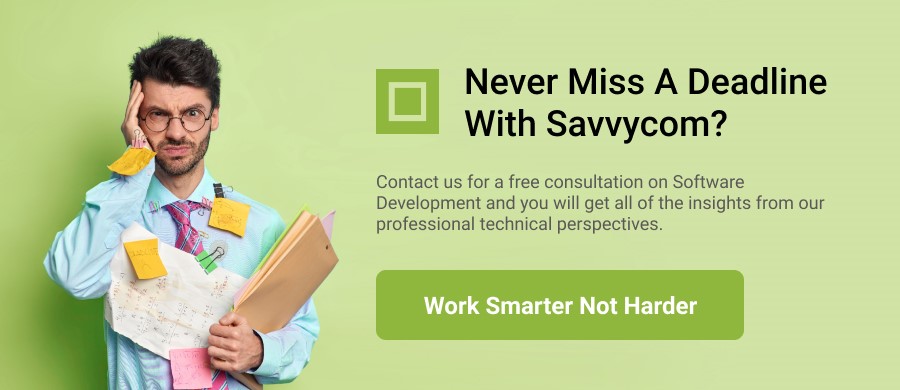 7. How to Effectively Work with Software Outsourcing Companies?
Finding A Suitable Methodology

The development model that you need will depend on the size of your project, its level of complexity, the timescale and your budget. The most popular ones are Waterfall, Scrum, DevOps, Kanban and Feature-Driven Development.

Define A Project Specification

A detailed brief helps the client to better understand their project and it also allows for appropriate planning and implementation of the workflow process.

Choose An Outsourcing Partner

The first step to choosing between the best software outsourcing companies is to understand what skills your current team is lacking. Additionally, remember to check their reputation and past work.

Track Progress With Project Management Tools

Project management tools like Jira ensure that projects are executed efficiently. Everyone involved can benefit from documented workflows in calendars and messaging threads.

Working with software outsourcing companies to test your product from beginning to end is crucial. Both parties need to be responsible for QA testing in order to mitigate the risk of error.
---
8. Summary
Every software development project is now distinct. As a result, vendors provide a variety of models to meet the needs of various projects. If you have any doubts, consulting with your vendor is the best way to choose the right outsourcing model.
Describe your project, including its goals, requirements, deadlines, and budget constraints. Don't forget to mention whether you have an in-house team and what level of flexibility you anticipate.
Looking To Find A Trusted Tech Partner?
Tech Consulting, End-to-End Product Development, Cloud & DevOps Service
! Since 2009, Savvycom has been harnessing digital technologies for the benefit of businesses, mid and large enterprises, and startups across the variety of industries. We can help you to build high-quality software solutions and products as well as deliver a wide range of related professional services.
Savvycom is right where you need. Contact us now for further consultation:
Phone: +84 24 3202 9222
Hotline: +1 408 663 8600 (US); +612 8006 1349 (AUS); +84 32 675 2886 (VN)
Email: [email protected]