Top 10 Android App Development Companies In Vietnam
Choosing which operating systems to utilize is one of the first steps in developing a mobile app. iOS and Android are the most popular. While Android allows for more customization than iOS, its programming languages are more sophisticated, which may result in a product with more bugs/vulnerabilities.
Creating a mobile app is demanding in terms of money, time, and human resources. A mobile app might cost between $10,000 to $150,000 or more. Therefore, you would not want any errors to occur with your app.
Choosing the correct Android app development company is one of the techniques that can help you save money and time while still ensuring a high-performance result.
Based on The Manifest's list of the Vietnam Top 100 Mobile App Developers, this post will introduce you to the top 10 Android app development companies in Vietnam, exploring their background and primary services.
1. Savvycom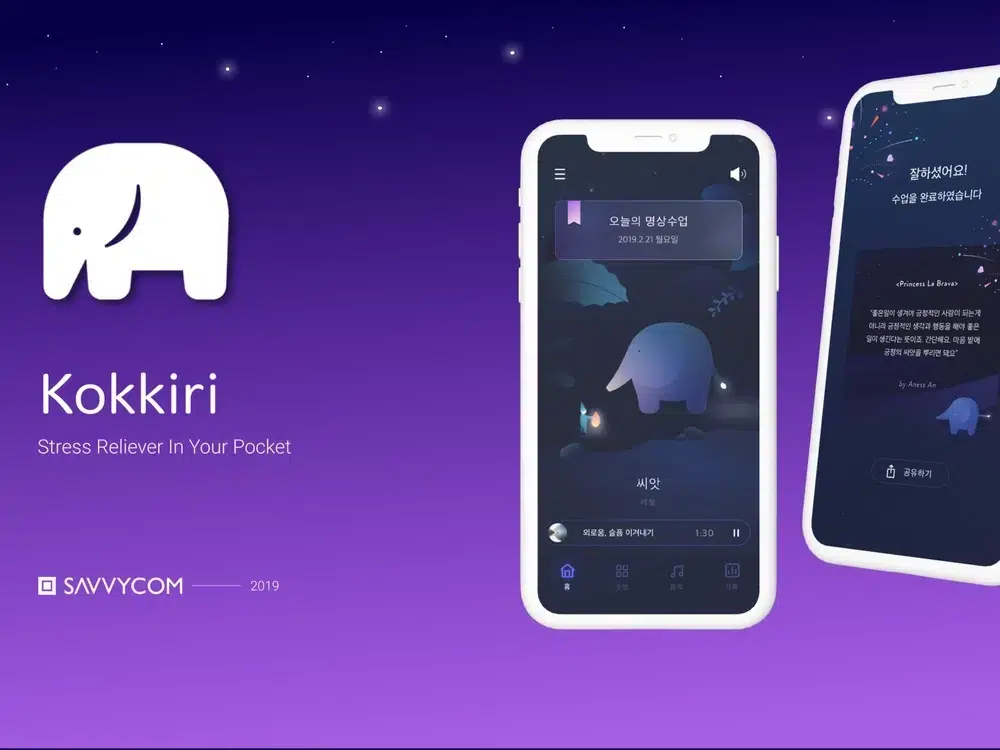 Founded in 2009, Savvycom is now one of the top Vietnam-based companies, having received over 20 awards. The business was listed as one of the leading web development firms in nominations for Best Web Development Firm, Best Mobile Development Firm, and Best Custom Software Development Firm in the World, Asia, and Vietnam.
Savvycom is proud to be a outstanding Mobile App Development Company by employing only the top 1% of experts in the country's labor market. Our specialists work closely with clients to identify problems or issues and apply effective communication strategies and the best approach for these issues.
With offices in Vietnam, the United States, and Australia, we have developed and consulted on cutting-edge products for over 200 clients worldwide. Our team has completed multiple Android app development projects in different domains, including fintech, healthcare, e-commerce, and more. The clients were highly satisfied with the final products and have seen many positive feedbacks from their end-users as well. 
Savvycom's industry expertise includes Medical & Healthcare, Media, On-demand Delivery, Fintech, eCommerce, Travel, Entertainment, and Custom Enterprise Software Development.
| Savvycom | Details |
| --- | --- |
| Services | Custom Website Development, Web Application Development, Website Development, Dedicated Development Team, IT Staff Augmentation, Business Analysis, UI/UX Design, Software Testing & Quality Assurance, DevOps |
| Offices | Vietnam, USA, Australia |
| Founded | 2009 |
| Size | ~700 employees |
| Rates | $25 – $40 / hr |
| Tech stack | Swift, Kotlin, Ruby on Rails, Node.js, Go, HTML5, CSS3, Vue.js, AngularJS, React, MySQL, PostgreSQL, Redis, Flutter, React Native, GCP, AWS, Docker, Ansible, and more |
Learn More About Savvycom On:
2. Saigon Technology
Saigon Technology is the top Vietnam software outsourcing business focusing on providing our clients with effective Agile software outsourcing solutions. Customers come from the United States, Europe, Australia, the United Kingdom, Germany, the Netherlands, Singapore, and Hong Kong, to name a few.
They specialize in custom software, web development, and mobile app development with two service model – dedicated team or project-based.
Learn More About Saigon Technology on:
3. SotaTek
SotaTek JSC is a Vietnam-based AI and blockchain development company with locations in Tokyo, Osaka, and Costa Mesa, California.
The company, which was created in 2015, employs over 500 people and specializes in blockchain, custom software development, mobile app development, web development, AI, e-commerce development, and IT strategy consulting. SotaTek provides services to mid-sized and other-sized businesses in a variety of sectors, such as the arts & entertainment, business services, and automobiles.
Learn More About SotaTek On:
4. Smart OSC
SmartOSC is an award-winning eCommerce consulting and development firm that specializes in B2B and B2C, multichannel, and mobile commerce solutions. The company opens eight offices in six countries to provide local services: the United States, Australia, Singapore, Japan, Thailand, and Vietnam. Using detailed local data and a strong team of 600+ technology specialists, SmartOSC has optimized the digital performance of over 500 businesses worldwide.
The company provides services for ASUS, COURTS, LOTTE, RICOH, SONY, LG, ISUZU, OSIM, and others worldwide.
Learn More About Smart OSC On:

5. KMS Solutions
Working closely with the world's leading software companies, KMS provides advanced and innovative technology to Asia-Pacific (APAC). Through their fit-for-purpose solutions, scalable procedures, and established best practices, they help companies achieve their business goals. They believe that their success is determined by the beneficial influence they have on their clients' businesses.
KMS Solutions has partnered with ISVs, banks, financial services, insurance companies, fintech companies, and healthcare organizations from all around Asia Pacific.
Learn More About KMS Solution Solution On:
6. Adamo Software
Adamo Software is a mobile app and website development company based in Hanoi, Vietnam. They began in 2016 with a team of 12 individuals and have since grown to over 150 highly qualified software engineers. Adamo develops mobile apps, websites, and e-commerce sites. They serve small and midsize businesses in hospitality, information technology, and e-commerce industries.
Adamo Software has completed over 60 projects for clients from the United States, England, Australia, Europe, Singapore, Thailand, Hong Kong, the United Arab Emirates, and other countries.
Learn More About Adamo Software Solution On:
7. Beetsoft
Beefsoft is a Vietnam and Japan-based IT Consultancy outsourcing, BPO, and 3D Design company. They provide high-end services at a very reasonable price to SME and MNCs all around the world.
With over 5 years of IT Consultancy and Outsourcing experience, BeetSoft is playing a spectacular role in polishing professional talents and aiding businesses to achieve success in their operating sector of specialisation. They have expanded fast in the last two years, presently having offices in Hanoi, Danang, Vietnam, and Tokyo, Japan, with close to 200 personnel.
Learn More About Beetsoft On:
8. Kyanon Digital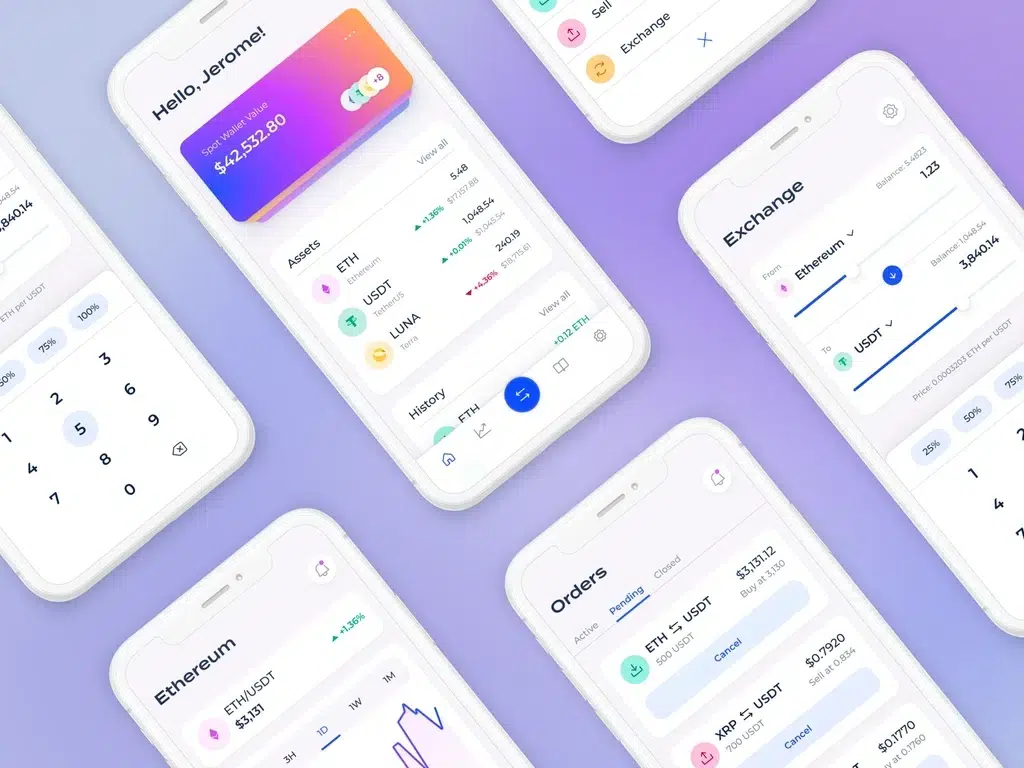 Kyanon Digital, founded in 2012, is a Vietnam-based IT powerhouse that provides world-class digital solutions with an agile approach. The team strives every day to improve their experience to provide unlimited value to clients, particularly by offering the fittest and most successful solutions.
The consultant teams, with more than 300 members, are capable of providing global support and filling clients' technology gaps with the best-fit guidance in any area. The company offers Digital Consulting & Transformation, Software Development, Data & Analytics, and Maintenance & Support. 
Learn More About Kyanon Digital On:
9. PowerGate Software
They are a Global Software Product Studio with over ten years of expertise in multiple sectors ranging from healthcare to fintech. The team are particularly passionate about developing and bringing to life their clients' and partners' unique ideas in such a way that it generates a solution center for the community at large.
PowerGate Software has successfully completed over 200 projects for clients all around the world. Their client case studies show a 96% satisfaction rate, with clients ranging from small start-ups to international corporations.
Learn More About PowerGate Software On:
10. InApps Technologies
InApps Technology was founded in 2016, and they have steadily expanded over the years to become a prominent software development outsourcing firm in Vietnam. They have hands-on experience with the Full Lifecycle Software Ecosystem and Full-Stack Development employing cutting-edge technologies.
Mobile app development includes the creation of native iOS, Android, and mobile hybrid apps. Web App Development, Offshore Development Centre (ODC). They work on all aspects of bringing a concept to market, including ideation, validation, product strategy, engineering, continuing maintenance, and growth. They collaborate with start-ups and SMEs throughout the world to solve their toughest obstacles, manage risks, and bring amazing ideas to life.
Learn More About InApps Technologies On:
Savvycom – Your Trusted Tech Partner
From Tech Consulting, End-to-End Product Development to IT Outsourcing Services! Since 2009, Savvycom has been harnessing the power of Digital Technologies that support business' growth across the variety of industries. We can help you to build high-quality software solutions and products as well as deliver a wide range of related professional services.
Savvycom is right where you need. Contact us now for further consultation: