Competitor Analysis Made Easy [Intructions & Examples Included]
You've come up with a fantastic business concept that could potentially turn you into the next Elon Musk in 2022. Unfortunately, your rivals feel and have the exact same idea. What matters most now is to make your potential customers aware and notice your presence. And to partially achieve that, your product must either address client needs perfectly or are far superior to your competitors or service customers better than current options.
But how could you accomplish that! Well, at Savvycom we have always keep this one saying in mind: "Knowing is winning half the battle." And what is knowing? In this post, we'll show you how to conduct the most detailed competitor analysis to determine the best market position and action for your business.
1. Why Do You Need To Conduct Competitor Analysis?
The greatest of questions are always start with "Why." More specifically, in this scenario, "Why do you need to conduct competitor analysis?" Well, the great Isaac Newton once said: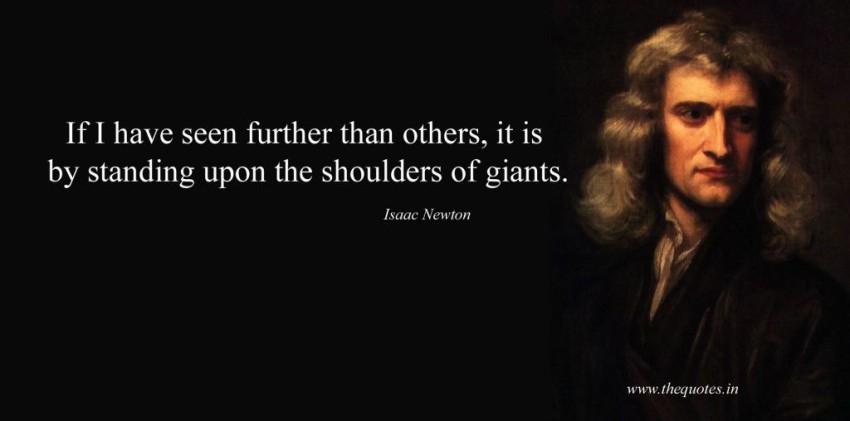 "If I have seen further, it is by standing on the shoulders of Giants." 
Nowadays, a person cannot simply start a business without studying the players who already belonged in the big league. So what should be the first step on your quest to find the perfect route for your business? For starters, you could find the five top brands in your niche, see what they do best, learn from their successes and failures, and perform the same tactics while adding your own brand's uniqueness and avoiding potential downfall. This fact might sound easy, but it's just the tip of the iceberg.
Is analyzing competitors essential for your startup's success? At Savvycom, our BA (Business Analysis) Department received this question many many times from our potential clients. And like always, our answer remains that "Competitor Analysis is not just crucial for creating powerful marketing campaigns but also assist in giving business owner a bigger picture."
Competitor Analysis will assist you in:
1. A clear picture of what customers like about your competitors' products. By including these things in your own product, you can keep your product relevant and meet high industry standards.
2. Understanding what's missing in competitors' products will allow you to add desired features and make your product more unique in the eyes of customers and critics.
3. Detailed information about your market potential. You'll be aware of your competitors' average user traffic, growth rate, monthly revenue, customer acquisition cost, marketing budget, all the essential metrics based on which you can make data-driven predictions about your startup's profitability.
4. The proper sequence of building product features. Knowing what works well and what's terrible in competitors' products allows you to narrow your feature list to the most valuable features and create a user-friendly product in little time and at a much less cost.
5. A tangible product vision. Knowing what your competitors offer will enable you to identify what can make your product stand out and define your unique value proposition.
2. Step-by-Step on How to Conduct The Best Competitor Analysis
To help you learn how to do a competitor analysis, we've broken this process down into 10 simple, actionable steps that every business owner can understand and start immediately.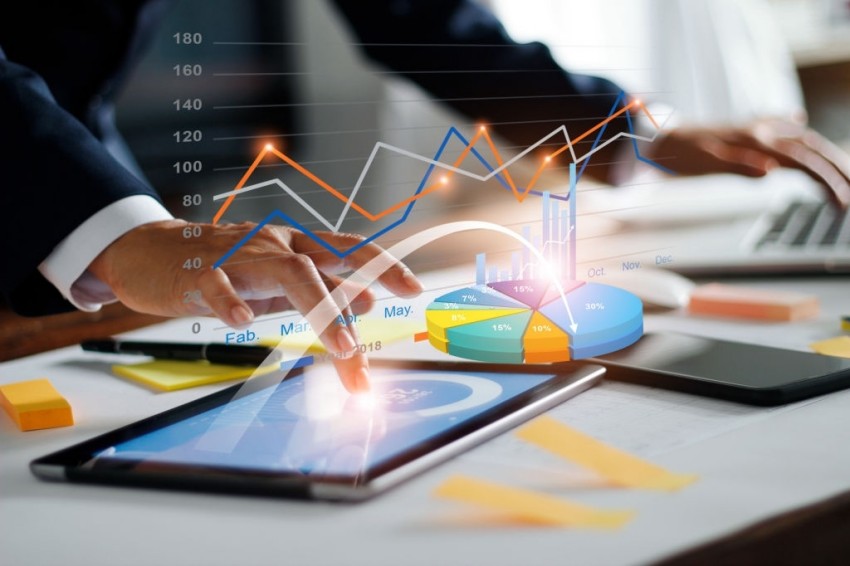 Step 01: Identify Who Your Competitors Are Exactly
First of all, you need to choose the right competitors to analyze. Your product can differ from competitors' products by three key indicators:
Customers (WHO)
Problem Solved (WHAT)
Type of Solution (HOW)
Direct competitors

Solve the same problem for the same customers with a similar solution

Example: Uber is a direct competitor of the Bolt taxi driving app or Grab in Southeast Asia.

Indirect competitors

Solve the same problem in a partly similar way but for different customers

Example: GoShare, an on-demand truck app, is an indirect competitor of Uber.

Potential competitors

Solve different problems for your target customers but in the long-term perspective could use your approach to solve those problems

Example: UberEats, an online food delivery platform, is a potential competitor of Uber

Substitutional competitors

Solve the same core problem and can partly serve your target customers but with different solutions that potentially can substitute for your solution

Example: WanderU, an app to book bus and train travel, is a substitutional competitor of Uber
Direct competitors are who you need to be concerned with first. However, analysis of your indirect, potential, and substitutional competitors can prompt you to find ancillary promotional channels and beneficial future partnerships.
Let's assume you want to make a meditation app. To identify who your direct competitors are, you can type top keywords related to your niche (e.g., "headspace vs.", "meditation app," and "meditation") into the search bar of the following tools and get the names of popular applications:
Google will show you Calm, Insight Timer, and Buddhify at the top of the search results.

The Apple App Store and Google Play Store will show you the Medito, Serenity, and Lojong apps.

Alexa, SimilarWeb, App Radar, and other analytic services will suggest Very Well Mind, Meditopia, and Talkspace.
Takeaways – At the end of this step, you'll be aware of:
What brands steal the spotlight and get the most traffic or notice in your niche?

The volume of competition in your niche

Who do you need to fight with for market share?
Step 02: Gather Detailed Information About Your Competitors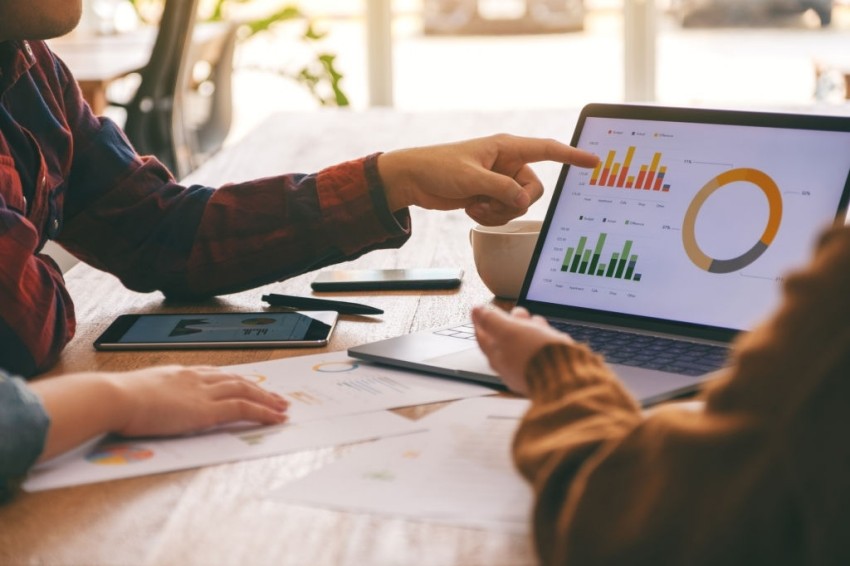 After you create an initial list of direct competitors, you should take a closer look at each of them. And to get detailed information about your competitors, you can rely on services or marketing tools like Crunchbase, Ahrefs, Similarweb, Google Trends, etc. If you are more in to report, Savvycom strongly suggest reading reports from PWC, KPMG, Deloitte, McKinsey and Hootsuite.
While Crunchbase is a powerful source of insights about your competitors since it provides a company overview along with information about funding rounds, technology used, and founders' profiles.
Marketing tools like Ahrefs could give you detailed and valuable information about their website in general. You can review their best-performing landing pages, google ads, website traffic, and more.
For convenience, it makes sense to put all the information you gather in one spreadsheet. For an example, we will be noting down a few attributes that you will be putting in your detailed spreadsheet for the competitor analysis report:
Founded (When)

Funding

# of employees

# of customers

Revenue

Average rating

Website Traffic

Best Landing Pages (For Conversion & Information)

SEO Ranking
Takeaways – After taking this step, you'll know:
What competitors have recently raised investments and the size of those investments (to determine what amount of investment you can potentially get)
Your competitors' core metrics including number of users, pricing, and monthly revenue (to ensure the market fits your expectations)
How users perceive competitors' products according to their star ratings (to set benchmarks you need to reach and surpass with your own product)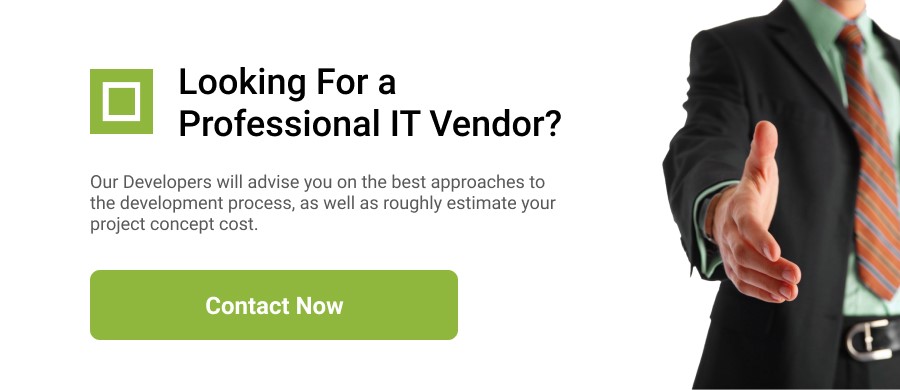 Step 03: Focus On Your Competitors' Products
After you draw up profiles of your main competitors, you should inspect the solutions they offer to the target audience. The best way to do that is to play the role of your competitor's customer. In terms of mobile apps, you can download an app, register as a user, and test the app functionality as well as order or use the product personally.
And while you're verifying how your rivals' products work, you can compile a list of key features that your product can also potentially provide or even improve upon. Using a feature comparison matrix, you can mark which features from this list are implemented in your competitors' products and which are not.
Simply set up a checklist of all the available features after you have examined their products and compare different products from multiple vendors. 
Note that features can differ according to the type of user. We recommend making a list of features separately for each user group. To make this clearer, we will be using something like a Telemedicine App with features for doctor and features for client.
Takeaways – Taking this step will allow you to identify:
Points of parity (POPs) — Basic features that users expect in a specific product and that are definitely implemented by your competitors
Points of difference (PODs) — Features that are important to your users but are not realized in competitors' products
Points of irrelevance (POIs) — Features that have no importance for users
Step 4: Rate Your Competitors' UI/UX Designs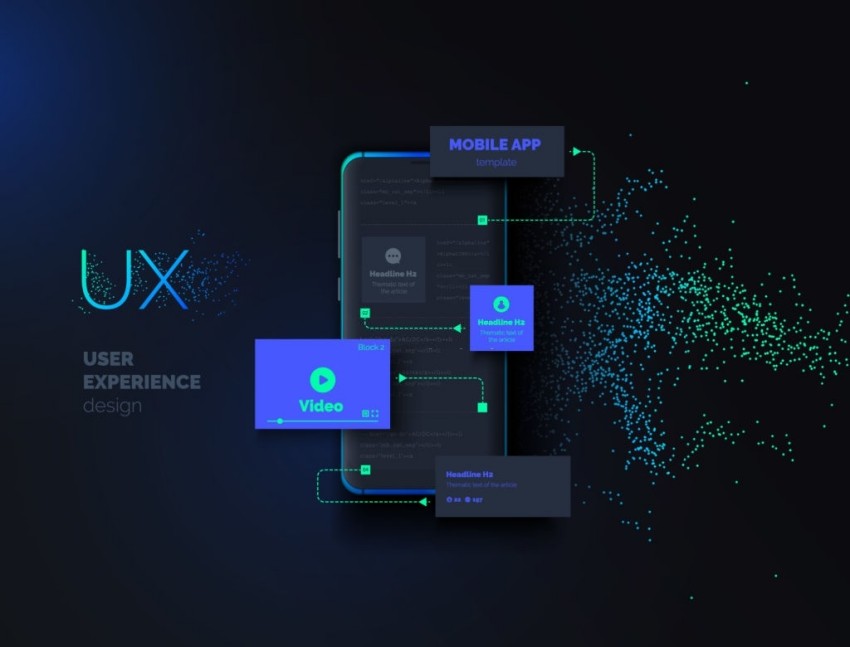 Your product functionality is essential but no less important than the actual user experience (UX). Putting the right features and content in the right place at the right time and in the right way can ultimately impress your users immensely and increase the chances they will prefer your product to competitors' products.
To compare or rate UI/UX designs, open your competitors' apps or website and inspect it closely once again because we all know you have skimmed past it before. Make sure to navigate screens, buttons, content, and functionality as an average user would. First of all, you need to test whether it's convenient and easy to complete a key action within an app or a website (for example in meditation app like listening to a meditation track). 
In shorts, ask yourself this question. Does the interface of your competitor's product have an intuitive and user-friendly UX design?
Only when you finish your competitive UX analysis can you turn your eye toward competitive UI design: logos, color schemes, fonts, strokes, the size and appearance of buttons, etc.
When conducting competitor UI/UX analysis, you might be overloaded with many notes, mockups, and screenshots. To systematize this stuff, you can use user story mapping drafting the user journey, and attaching your notes and screenshots just like a regular user. To create a user story map, you can use anything from a sheet of paper to an Excel spreadsheet to online tools like Miro and Mindmapping Tools.
Step 5: Know What Technology Stack Your Competitors Are Using
In order to develop a top-notch software product, it's important to see behind the interfaces of your competitors' websites and apps and figure out what they're made of, we are talking about checking under their hood to see the competitor's secret. Doing this will unveil effective technology solutions that you can take advantage of in the future.
Try using Built With or its lean version What Runs to help you identify any technology stack from third-party APIs to analytics platforms to testing services (over 53,260 internet technologies) that your competitors have used to build their websites and mobile apps. Several plugins from the Chrome browser also highlight whether a website is running on a specific platform like WordPress.
Takeaways – In this step, you'll figure out:
The complexity of the tech stack you'll need to implement your product

What technical specialists your project requires

Whether you can launch your project with your in-house team or you need the help of third-party developers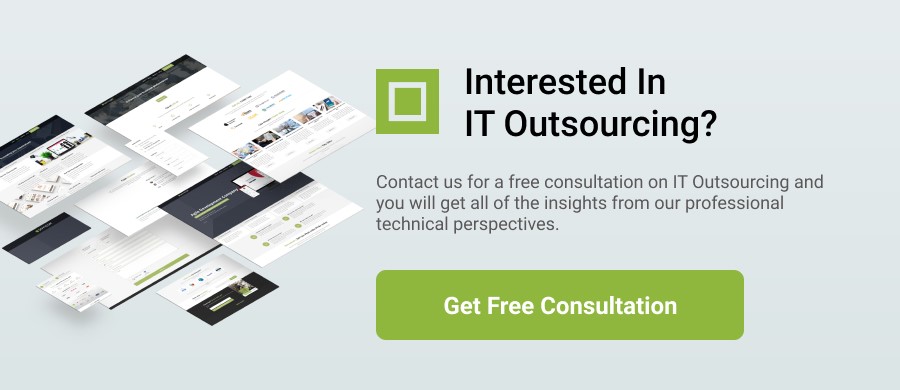 Step 6: Observe Monetization Methods of Your Competitors
In the process of building a competitive product, you – the website or app owner, need to be aware of:
The average market price of similar products offered by your competitors

Shipping costs, packaging costs, and other purchase-related costs

Perks that competitors use to attract and retain customers: discounts, coupons, bonuses, promo codes, gift cards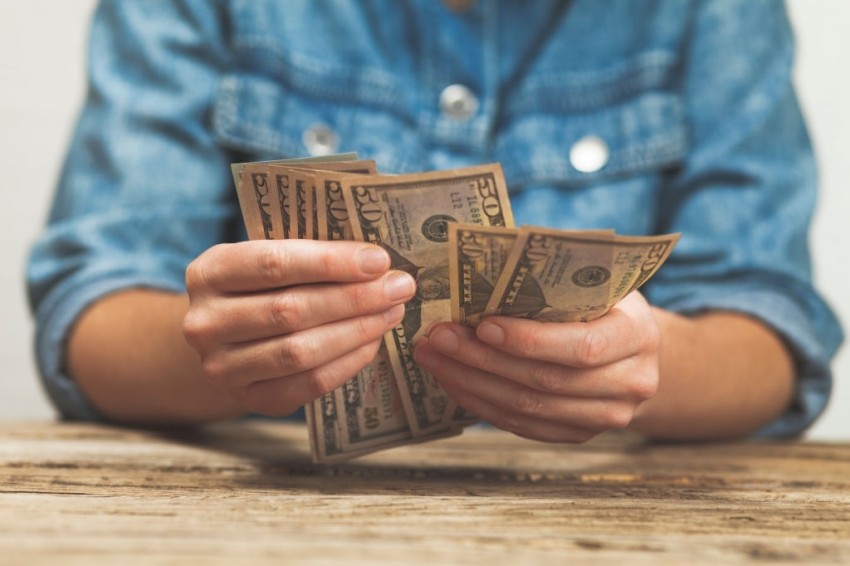 In terms of software products like an ERP, Mobile Apps, Websites, your competitors can make money from the following monetization options:
| | |
| --- | --- |
| Advertising | Receiving money from every ad impression for third-party products on proprietary platforms |
| Subscriptions | Receiving weekly/monthly/annual payments from users for access to proprietary products |
| In-app purchases | Getting revenue (a certain percentage) from each purchase within an app |
| Freemium model | Providing basic functionality for free and charging for access to premium features |
| Paid downloads | Getting one-time payments for lifetime access to an app |
One of the best options nowadays is to use the subscription and freemium monetization models. However, knowing your competitors' pricing policies could help you build your own effective monetization strategy and marketing campaign. 
While comparing competitors' pricing models, you can find out which segment of potential customers are on the price edge, meaning that if you make the price of your app or service a little less than what your competitors charge, they'll buy from you. This enables you to create a competitive product that will serve two types of customers with one go. Customers will pay less than competitors charge, and your company's profit, as well as initial brand popularity, will grow.
Step 7: Study Your Competitors' Performance Metrics
We have briefly mentioned this above. This step of a competitor analysis is to determine the degree of user engagement in your competitors' websites/mobile apps.
Competitors' KPIs will help you predict your software product's profitability and will be a variable in your unit economics calculations.
To get statistical data about your competitors' products, you can rely on plenty of online tools. In the table below, we've collected the most popular:
For websites: Alexa, SEMrush, Ahrefs, Serpstat

For mobile apps: App Annie, Sensor Tower

For both websites and mobile apps: SimilarWeb
Try to focus on their:
The number of Website, App's Traffic
The number of User
Bouncerate
Time-on-Site (How long people stay on their website and app?)
Country (Where are the traffic coming from?)
Loading Speed (How fast is their website and app?)
Takeaways – At the end of this step, you'll know:
The level of customer engagement through the website, app traffic as well as time-on-site with competitors' brands

Which KPIs are common to competitors
Step 8: Estimate Your Competitors' Brand Awareness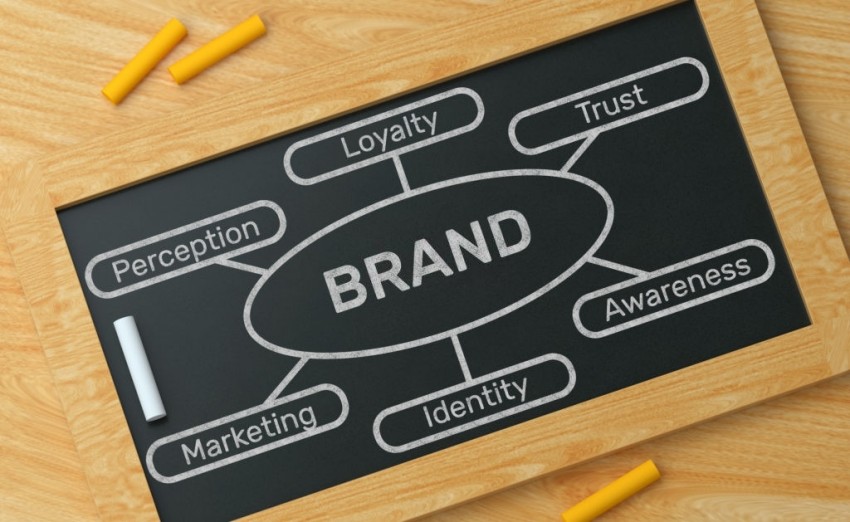 When conducting competitor analysis, it would be a terrible mistake to not include how customers speak of your competitors, what attitudes they express towards your competitors' brands, and what topics they associate with competitors' products. In shorts, this step determines how big and how dangerous is your competitor. And to be more specific, you should measure:
| | |
| --- | --- |
| Share of voice (SOV) | The number of mentions your competitors' brands gets on social media, blogs, and web media outlets |
| Customer sentiment | The nature of customers' mentions about your competitors' brands: positive, negative, or neutral |
| Key topics or the monthly volume about specific Brand | The words and phrases customers commonly use when mentioning your competitors' brands and its volume in a specific period |
| Geography of brand mentions | The breakdown of customer mentions by location and language, which will help you find regions not saturated with your competitors |
| Mentions on social media platforms | A ranking of social media platforms by frequency of your competitors' mentions (Frequency of associated Hashtag) |
To monitor where your competitors are most popular and how customers relate to their brands, you can rely on tools like Awario, Mention, Alexa, Google Trends, Keywordtools, Ahref's Keyword Tool, etc. Moreover, these tools can make a list of top keywords in your industry and show you which competitors hold the biggest share of traffic for those keywords.
Step 9: Find Out Competitors' Marketing Campaigns & Budgets
No thorough competitor analysis can be carried out without unveiling how your competitors promote their products. In terms of websites, you need to focus on competitors':
| | |
| --- | --- |
| SEO effectiveness | What keywords do competitors optimize for to get traffic and sales? What sources link to competitors, generating backlinks for them? |
| Content marketing strategies | Do your competitors have a blog? What kind of content do they tend to publish? Do readers share competitors' posts on social media? Do competitors use guest posting on popular blogs and news? |
| Social media activities | Find out what social media platforms competitors use, what posts they publish, their frequency, how many likes, comments, and reposts they receive, and how many followers competitors' profiles have. |
| Advertising campaigns | Analyze your competitors' relevant search ads and note what keywords they target if they are using Google Ads on Google Search Result Page. Note down their design and Call-to-Action if they are using visual Ads like Facebook, Linkedin, Twitter, Youtube, etc |
| Collaboration with influencers | Monitor partnerships with influencers, media platforms, and publishers that help your competitors make their products as widely known as possible |
| Additional customer acquisition tactics | Uncover what extra resources your competitors use to acquire more customers. For instance, they can provide referral programs or affiliate programs, sponsor business conferences, or take part in educational business courses. |
 There's a variety of valuable online services for analyzing your competitors' marketing strategies:
BuzzSumo

 can help you identify influencers, track comments and trends related to top industry keywords, and analyze the content which most resonates with your target audience.

Alexa, SEO PowerSuite, Ahrefs allow you to check competitors' backlinks, the SEO effectiveness of competitors' websites, and the top keywords your competitors are getting traffic for.

App Radar

 can be useful for monitoring the effectiveness of competitors' App Store Marketing (ASO & ASA).

Rival IQ

 is a powerful tool to monitor your competitors' activities on social media.
Step 10: Summarize All Data in SWOT Diagram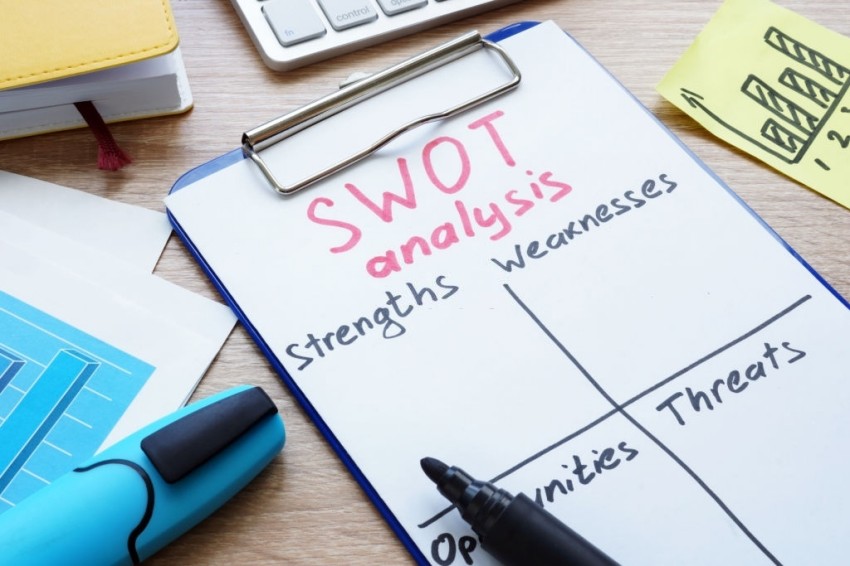 After you have assembled and evaluated each and every segment of your competitors' businesses (product, sales, profit, and marketing), you should finalize your research by creating a summary of:
What your competitors do perfectly

What opportunities in your industry your competitors have identified

The weakest spots in your competitors' businesses

What threats your competitors are trying to sidestep
The best way to do this is to put your findings in the four sections of the popular SWOT Diagram: strengths, weaknesses, opportunities, and threats. Draw up a SWOT analysis for your product and compare competitors' weaknesses against your strengths and vice versa.
Takeaways – In this step, you'll be able to:
Sharpen your product vision and unique value proposition

Think over effective marketing strategies

Define tactics to turn your weaknesses into advantages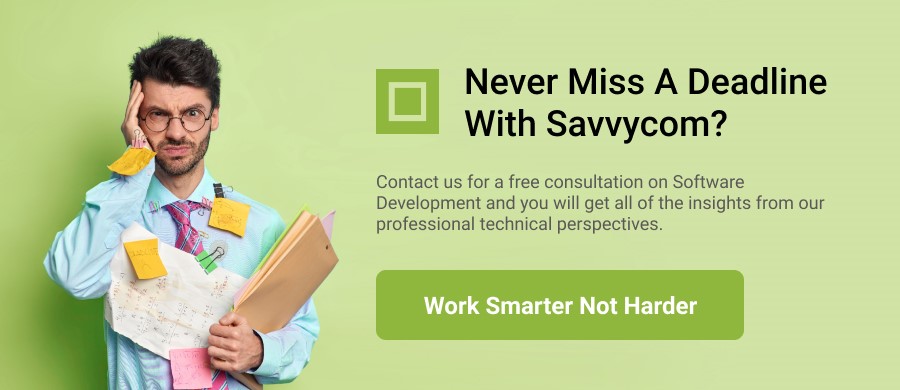 3. What To Do Now After Your Competitor Analysis is Complete?
Planning & Researching are only half the work. All ten steps above that we have mentioned for a detailed competitor analysis have one specific goal: 
To help you understand what you can and should do to make your product serve your customers better than other products on the market. Or, in shorts, what should you do to beat your competitors?
Highlight those features that you can seemlessly 

eliminate to lower the cost of production

.

Define the features that 

won't impact your product's value if you reduce its quality

.

Outline the characteristics by which you can 

go above and beyond the industry standard

 within your budget limits.

Create extra features

 that are important for your target users but not available in your direct competitors' products.
If you have made it to this step, our team at Savvycom would like to congratulate you on reaching the first stop on your way to success. However, the next step requires even greater precision and dedication as it is time for you to develop a detailed execution plan and campaign.
As one of the most prestigious Tech Partner in Vietnam, we are always ready to help your business goes from the first all the way to the final step of success – So be sure to give us a call as we would love to discuss and explore our business potential together.
Looking To Find A Trusted Tech Partner?
Tech Consulting, End-to-End Product Development, Cloud & DevOps Service! Since 2009, Savvycom has been harnessing digital technologies for the benefit of businesses, mid and large enterprises, and startups across the variety of industries. We can help you to build high-quality software solutions and products as well as deliver a wide range of related professional services.
Savvycom is right where you need. Contact us now for further consultation:
Phone: +84 24 3202 9222
Hotline: +1 408 663 8600 (US); +612 8006 1349 (AUS); +84 32 675 2886 (VN)
Email: [email protected]